Before the 2021 NFL season kicks off, let's do one final review of the 2020 season at the quarterback position. We'll be giving out quarterback superlatives for each team's main starting quarterback from the 2020 season, split by conference.
Today, we will be looking at AFC starters from last season. Specifically, we'll examine quarterback play versus each type of coverage, quarterback play for different formation types and quarterback play under pressure.
Let's first look at which quarterbacks were the best versus each zone coverage. To measure this, we will use each quarterback's average expected points added (EPA) mark versus each coverage. The four coverages used in this analysis are Cover 2, Cover 3, Cover 4 and Cover 6. Cover 3 Seam was incorporated into Cover 3 for clarity and because of how similar each coverage is.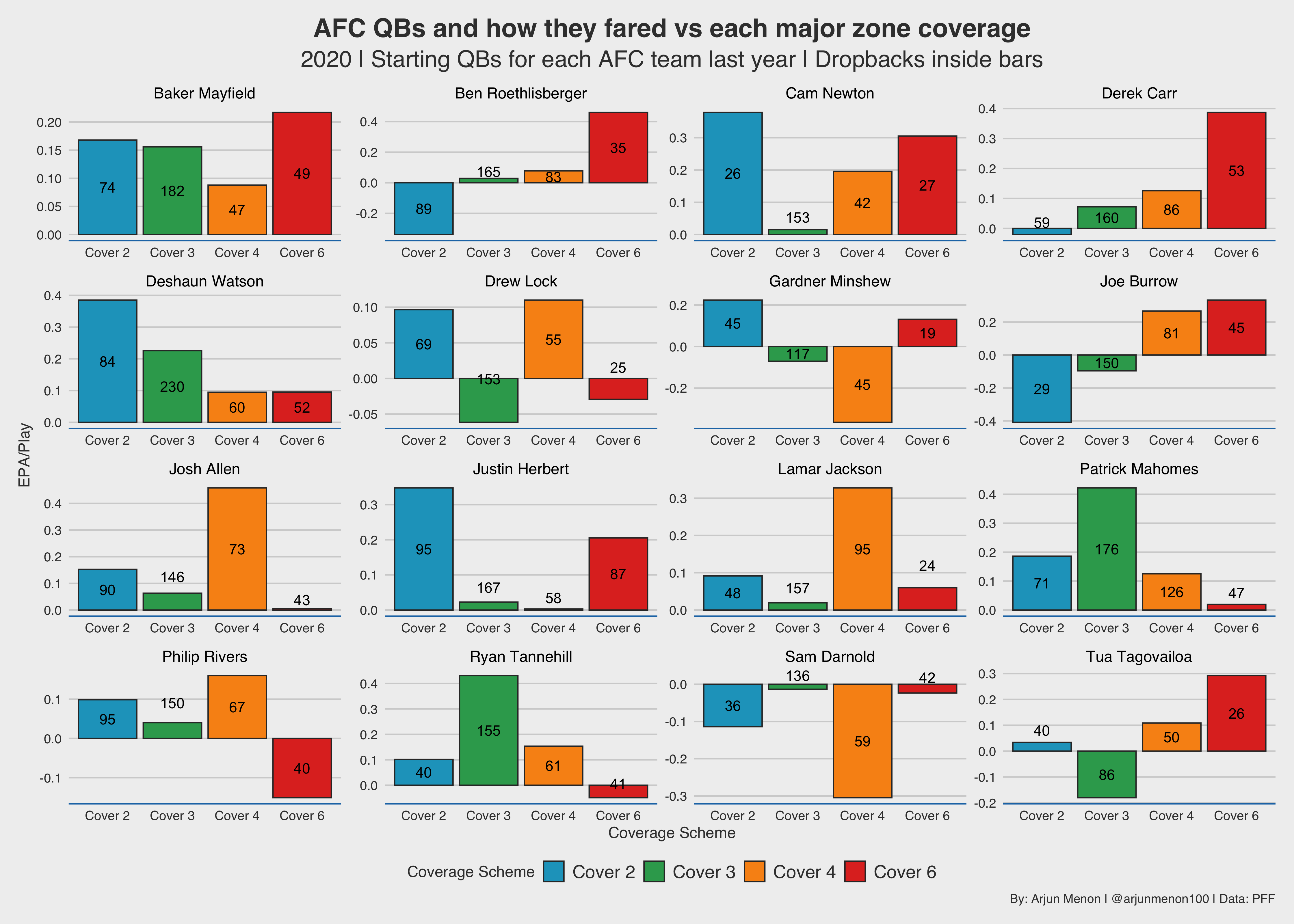 Cover 2
Top 3 quarterbacks
Bottom 3 quarterbacks
Deshaun Watson led the way with 0.39 EPA per play versus Cover 2, which was tops in the AFC last year. Cam Newton and Justin Herbert followed him as the second and third best quarterbacks, respectively.
Subscribe to PFF Edge to continue reading
Already have a subscription? Sign In