NFL free agency is beginning to wind down after a frenetic pace of big-money signings and flashy player trades seemingly every day. Whether these players who have found new teams even pan out will have a lot to do with how they are used schematically. Great players tend to work out no matter what, although the scheme tends to revolve around them. For other talents, finding a nice fit on a new team is paramount to future success.
Here are the three most interesting scheme fits after the initial wave of free agency.
Click here for more PFF tools:
Draft Guide & Big Board | Mock Draft Simulator
Dynasty Rankings & Projections | Free Agent Rankings | 2022 QB Annual
Player Grades
---
It's hard to imagine a better haul than what the Chargers got in free agency on defense. This is a bit of a cop-out to lump all three together, but they fit perfectly into what head coach Brandon Staley wants to do on defense. 
Starting from the inside out, Sebastian Joseph-Day comes in to patch up the interior of the defensive line. He played under Staley in 2020 with the Los Angeles Rams as part of his "odd" front defense. That was the best-graded season (76.8) of Joseph-Day's three-year NFL career. Most of his snaps (27.4%) that season came from a nose tackle alignment, where he produced a 78.6 grade. Collectively, the Chargers got just a 55.2 grade from players lined up as nose tackles in 2021. For that reason, there isn't a much better fit here. 
Sebastian Joseph-Day against the run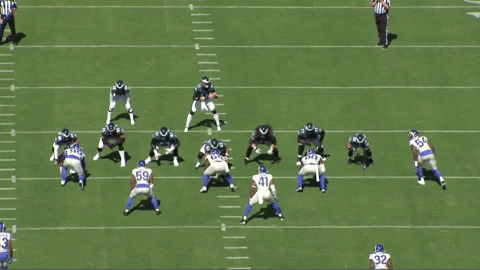 In Khalil Mack, not only do the Chargers get a superb pass-rusher but also someone who can help against the run. Los Angeles likes to keep two safeties deep and a light box, so finding individual players who can hold up against the run is paramount to success. The 2020 Rams allowed -.08 expected points added per play against the run from "middle of the field open" defenses, but Staley couldn't find the same success with the Chargers, who finished at positive .08 in the same metric. Mack's run-defense grade in these scenarios dipped this past season — as did his overall game in an injury-shortened season — but in 2019 and 2020, his run-defense grade was 91.1 with two-high safeties. 
J.C. Jackson is the third and final fix. Over the past three seasons, the cornerback has played man coverage on over half — 57% — of his coverage snaps. No Chargers cornerback played more than 100 coverage snaps in man coverage and finished with a coverage grade above 62.0 in 2021. Jackson, meanwhile, finished with an 80.7 mark. The Chargers don't play a ton of straight man-to-man across the board, but there are man coverage elements among their zone defense calls. Jackson will help alleviate pressure on the safeties and help the defense flood different areas of the field.
Williams has proven to be one of the best deep safeties in football. He played the fifth-most coverage snaps as the single deep player in the league last season and finished with the sixth-highest coverage grade (77.5). He is consistently one of the best players in the league at that job. 
Marcus Williams playing deep middle coverage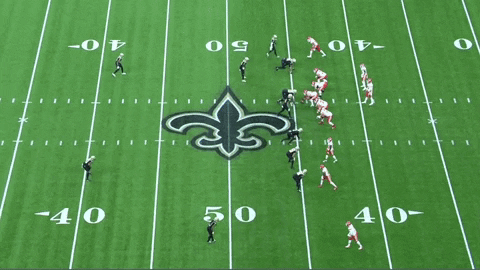 The Ravens have been a high safety team for quite a while under former defensive coordinator Don "Wink" Martindale. Cover 1 and Cover 3 represented 61% of their defensive calls over the past three seasons. On 50% of their calls they showed a one-high safety look pre-snap and then played a one-high safety defense post-snap. This is who they've been for so long, and that fit would have been perfect for Marcus Williams. Where it gets interesting is with new defensive coordinator Mike MacDonald in the fold. 
MacDonald just spent the 2021 season as the Michigan Wolverines' defensive coordinator, but before that he had been with the Ravens since 2014. He did not bring that blitzing one-high defense to Ann Arbor, instead showing a lot more two-high safety looks pre-snap and much more zone coverage overall. 
MacDonald showed and played single high only 27% of the time in 2021, and his 30% blitz rate is a far cry from the Ravens' 50% mark in 2019 and 2020 combined.  
This definitely suits Williams. Even though he played in the deep middle often, the New Orleans Saints would rotate him back from more disguised pre-snap alignments. He also performed very well in half-field or quarters roles, earning the fourth-highest grade over the past three seasons there. He's never been the player who is going to rotate down into the box to play man or an intermediate zone, but he can be everything else. 
The Ravens heading in this direction schematically is perfect for Williams, as he can stay in a scheme that is at least similar from a pre-snap perspective to the one in New Orleans as opposed to the one under Martindale.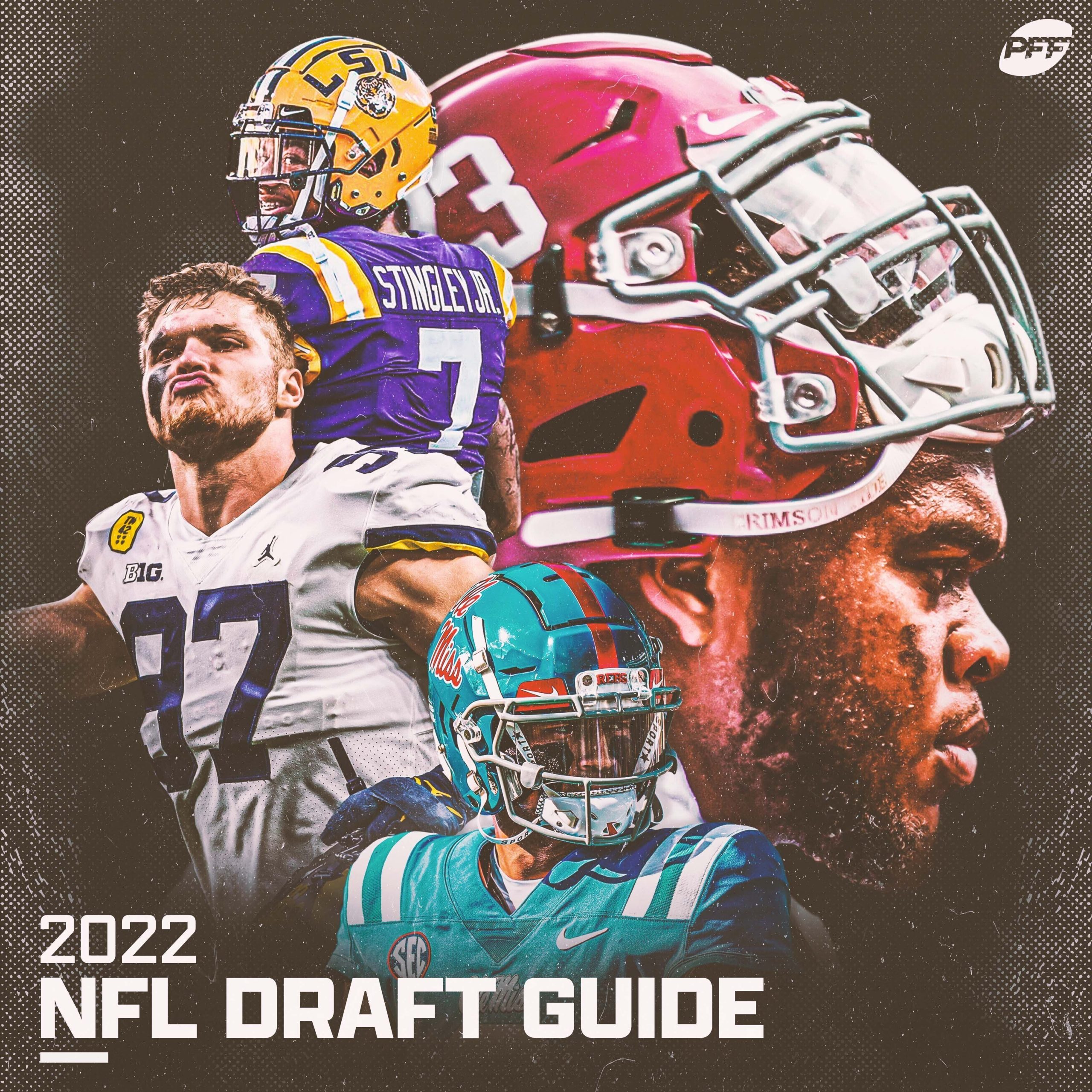 The signing of Allen Robinson and the subsequent trade of Robert Woods will present a significant shift in philosophy for the Rams' offense. For years under head coach Sean McVay, (notably, the Jared Goff years), the use of Woods and Cooper Kupp as pseudo tight ends created run-game, and even pass-game, versatility from 11 personnel groupings.
Both receivers are top blockers and could get into condensed alignments to help in the run game, forcing defenses to make a decision between lighter nickel personnel to deal with the speed on the field or base personnel to deal with the runs. 
With Matthew Stafford behind center to start last season, we saw fewer condensed formations. His abilities provided McVay access to more spread passing concepts. This was exacerbated after Woods' injury and the insertion of Odell Beckjam Jr. into the lineup. Beckham, like Robinson, is not a Woods replacement. 
The Rams won a Super Bowl with Woods out of the lineup, and it seems like — even though Woods' contract situation certainly plays a part in this — that McVay is truly leaving behind the Goff era scheme from a macro standpoint. With the Chicago Bears over the past three seasons, Robinson played 64% of his snaps out wide. Woods was at a 56% clip, and that doesn't include the plays he was listed as an outside receiver but condensed close to the box. 
The Woods injury forced McVay's hand schematically, and it worked out. Beckham enjoyed a great second half of the season and playoff run while playing as a true "X" type receiver. Robinson does have some big shoes to fill in that role, as his 2021 campaign came nowhere close to the highs he set in years prior. His PFF WAR ranking among receivers fell from ninth in 2019 to third in 2020 and to 70th in 2021. 
Robert Woods' blocking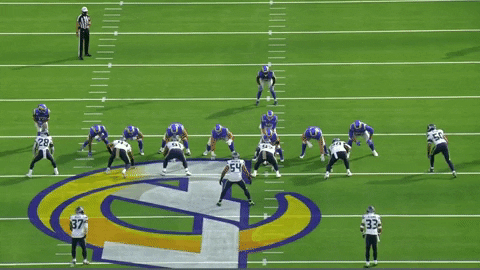 Woods going to the Tennessee Titans is also interesting. Yes, there are similarities in the Titans' use of play action to the Rams, but their personnel usage is not the same. Generally, the receivers stay outside. Eighty percent of AJ Brown's snaps over the past three seasons have been as an outside receiver. Julio Jones was just about at the same rate in his one season in Tennessee. 
Does the trade mean the Titans will continue to use Woods as this multifaceted player, or will they solely split him out wide?