Aaron Rodgers just endured his worst season in the NFL since 2008, his first year as the Green Bay Packers' starting quarterback. He carried a career-low passer rating and his highest interception total since 2008. It feels as though public perception of him has never been lower. So why is there so much clamor for a potential trade of the 39-year-old passer during the 2023 offseason? Especially to the New York Jets, of all teams?

The answer is simple. While Rodgers isn't the NFL's top quarterback anymore, he is still better than most. Meanwhile, the Jets' quarterback situation was, to put it nicely, less than palatable in 2022 and for a long time before that:
| | | | | |
| --- | --- | --- | --- | --- |
| Metric | Rodgers 2022 | Jets QBs 2022 | Rodgers since 2008 | Jets QBs since 2008 |
| Win-Loss Record | 8-9 | 7-10 | 147-75-1 | 99-143 |
| Passing Grade | 75.9 | 47.4 | 96.3 | 52.9 |
| TDs | 26 | 14 | 474 | 276 |
| Big-Time Throws | 33 | 19 | 501 | 307 |
| Turnover-Worthy Plays | 18 | 33 | 201 | 445 |
*Regular season only
These are some of the most basic quarterback stats we can look at, and the contrast is stark. Even this year's diminished version of Rodgers earned the 11th-highest passing grade in the NFL during the regular season. 
Unsurprisingly, the Jets finished dead last in 2022, and their passing grade since 2008 is the worst in the NFL by nearly 10 points. That's a futility of epic proportions.
This potential leap in production, despite Rodgers' decline this year, makes him more valuable to the Jets than any other franchise seeking a quarterback this offseason. Their defense is ready to win now, and they are loaded with young talent. Let's break down how Rodgers fits in.

---
Risk Mitigation
Preventing negative plays is arguably the most important aspect of modern quarterback play. Rodgers has been so difficult to defeat in his career because he simply doesn't offer up many turnovers:
Turnover-Worthy Play % Since 2008, Min. 1,000 Dropbacks
| | |
| --- | --- |
| Justin Herbert | 1.8% |
| Tom Brady | 1.9% |
| Aaron Rodgers | 2.2% |
| Alex Smith | 2.2% |
| Tyrod Taylor | 2.4% |
He's an all-time great at preventing disasters. Even during a subpar 2022, Rodgers' turnover-worthy play rate was 2.9%, an above-average mark that was better than several playoff quarterbacks. The Jets' 2022 figure of 4.7% ranked second worst in the NFL. An improvement of that caliber alone, ignoring Rodgers' career mark, would put the Jets in the top 10 in the NFL.
Fans heading to the Meadowlands in 2023 would surely prefer that instead of this: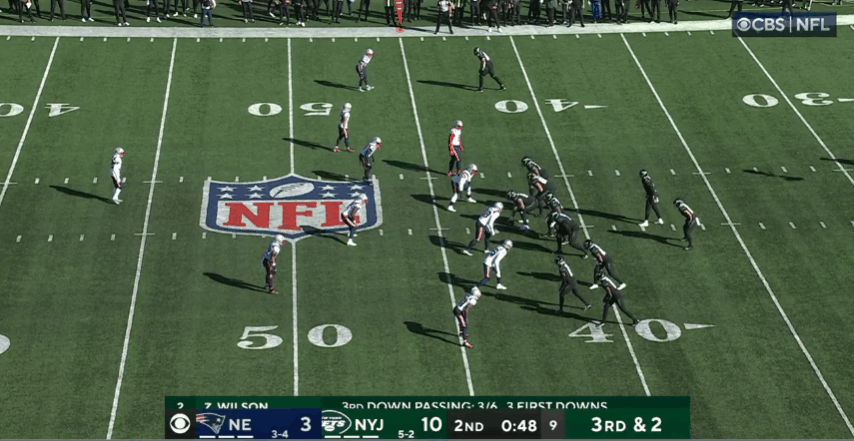 ---
Self-Preservation
As Rodgers has aged, he has turned into a quick-passing dynamo. He's famous for his non-textbook footwork and lightning-quick release. His average time to throw of 2.67 seconds, while not in the Tom Brady stratosphere, was the 12th-fastest mark in the NFL among quarterbacks with at least 300 dropbacks.
And Rodgers isn't just getting it out quickly; he's incredibly effective in doing so:
| | | |
| --- | --- | --- |
| Metric | Passing Grade | Rank* |
| Throws under 2.5 seconds | 80.2 | 8th |
| Under Pressure | 54.4 | 10th |
| Vs. Blitz | 79.1 | 3rd |
*Regular season only, Min. 100 dropbacks in each situation
Rodgers still knows where to go with the ball when situations urgently call for him to do so. He has historically had terrific pass protection in Green Bay, but these are the skills that would aid him behind a potentially new offensive line in New York.
The Jets finished the regular season with PFF's fourth-lowest pass-blocking grade in the NFL. Their quarterbacks didn't help the cause, though, as the Jets ranked in the bottom six in the NFL in each of the above categories. Zach Wilson's habits are especially troublesome, as his career average time to throw of 3.05 seconds is within close range of scrambling signal-callers like Jalen Hurts and Lamar Jackson.
Rodgers' mental acuity and quick release would be serious boons to the Jets' pass protection.
---
High-end ability
Lost in the midst of Rodgers' 2022 struggles was the fact that he still made plenty of high-end passes. His 33 big-time throws tied for fourth in the league, and his 5.8% big-time throw rate ranked second only to the Buffalo Bills' Josh Allen among quarterbacks with at least 300 dropbacks. Conversely, the Jets made only 19 big-time throws all year, 12 of which came from Weeks 12-15, when their opponents included the Chicago Bears, Minnesota Vikings and Detroit Lions.
Missed big-play opportunities can be as much of a gut punch as turnovers, especially for a team that is starved of them.
In one fell swoop, New York could go from this:
To this: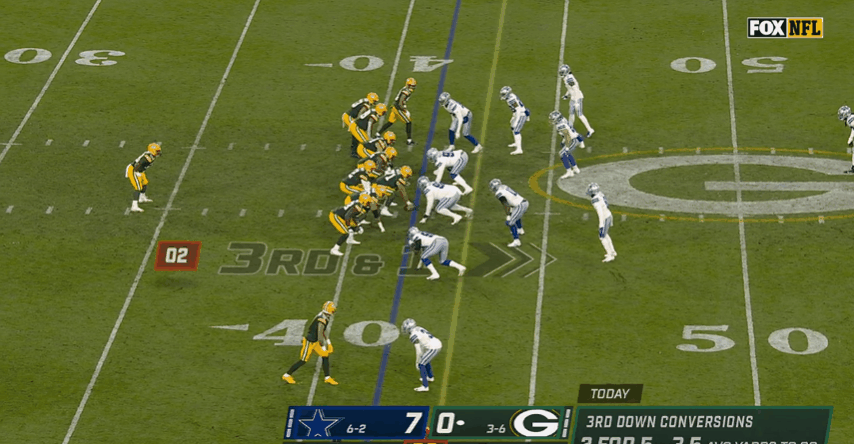 Even at age 39, Rodgers brings a ceiling that is higher than most, and certainly higher than the current one in New York.
---
A Recent Comp?
Can we look to a similar situation where a team felt it had the pieces to contend but was missing a steady and potentially dominant presence to put them over the top? Look no further than Tom Brady, who just retired (again).
Before Brady arrived in Tampa in 2020, here is what the Buccaneers were armed with:
A mistake-prone QB (Jameis Winston)
Talented weaponry (Mike Evans, Chris Godwin)

A talented defense

Subpar pass protection with a glaring need at tackle

The 13th overall pick in the draft (used to select RT Tristan Wirfs)

A losing history in need of a culture shock
That looks awfully similar to the current state of the Jets:
Mistake-prone QB (Zach Wilson, among others)
Talented weaponry (Garrett Wilson, Breece Hall)

A talented defense

Subpar pass protection with a glaring need at tackle

The 13th overall pick in the upcoming draft

A losing history in need of a culture shock
Throw in the fact that Rodgers won two MVP awards with now-Jets offensive coordinator Nathaniel Hackett, and there is a clear formula for success.
By no means should the Jets immediately be put into the Super Bowl conversation if they trade for Rodgers, but they could be a dark horse. Dealing for him without giving up the 13th pick would be a massive win, as well.
The current version of Rodgers is certainly good enough to take New York to the playoffs, and if lightning were to strike again with Hackett, the Jets suddenly become very dangerous. Many will doubt him, as they did with Brady. Yet, we may see Aaron Rodgers stun onlookers again, just in a different shade of green.