The two matchups last season between the Green Bay Packers and the San Francisco 49ers were disastrous for Green Bay. They lost the first meeting 37-8 during the regular season and were run all over in the postseason in a 37-20 loss in the NFC Championship Game. 
The Packers were able to put those games behind them tonight — albeit against a depleted 49ers roster — and move to 6-2 on the season. San Francisco, meanwhile, falls to 4-5 with an uphill climb to make the playoffs while missing several key players in a competitive NFC West division.
Editor's note: All of PFF's grades and advanced stats from this game will be finalized and made available to ELITE subscribers within 24 hours of the final whistle.
STORY OF THE GAME
At a certain point, Kyle Shanahan can only do so much. The 49ers were without their starting quarterback, Jimmy Garoppolo. They were without their top four receiving weapons in George Kittle, Deebo Samuel, Brandon Aiyuk and Kendrick Bourne, in addition to running backs Raheem Mostert, Tevin Coleman and Jeff Wilson Jr. They didn't have the services of their top offensive lineman — Trent Williams — either. That is a massive talent gap to overcome, and it proved to be too much for San Francisco. 
The biggest problem areas for Mullens throughout his career has been performance under pressure and a propensity to make bad mistakes in the form of turnover opportunities for the other team. Both of those things happened in this game. The Packers had trouble generating a pass rush coming into this week — ranking just 30th in team pressure rate through the first eight weeks of the season — but they beat fill-in left tackle Justin Skule several times and affected Mullens in the pocket to force several turnovers. Most of the 49ers' offense tonight came in the form of big plays from Richie James. 
Defensively, the 49ers were hurt by several downfield throws by Aaron Rodgers. That's an area where we've seen significant regression for San Francisco this season. In 2019, they allowed just 10 receptions on passes 20 or more yards downfield (six fewer than any other defense). With four more of those receptions allowed tonight, their total on this season is already at 18 — third most in the NFL. Even without a strong secondary option in the passing game, Rodgers continues to make things happen.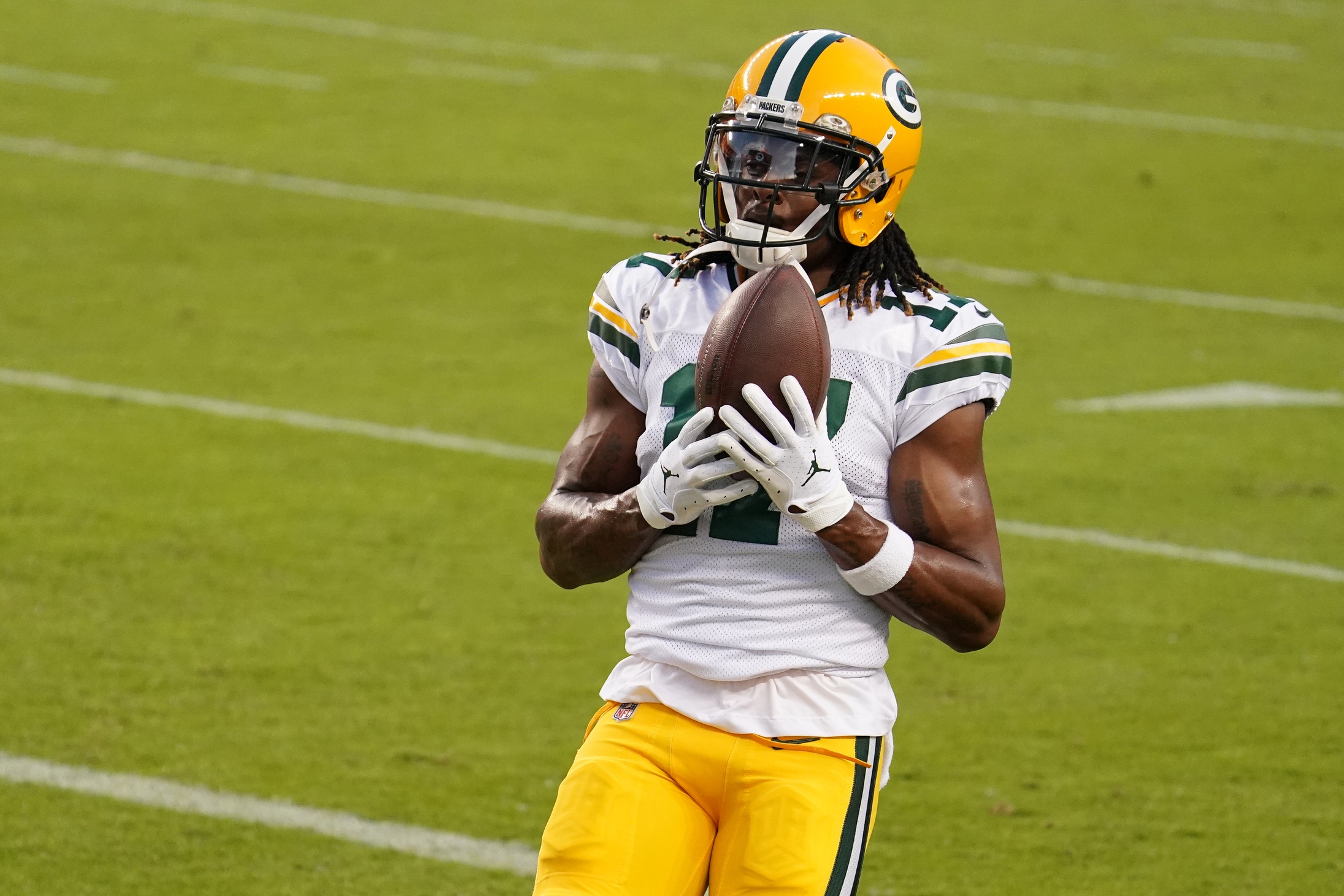 A big part of that is just how good Davante Adams has been. It was another impressive showing on his part with 10 receptions for 173 yards and a touchdown. A player like Will Fuller at the trade deadline would certainly have been a nice complement, but you would be hard pressed to find a wide receiver that is playing better than Adams is right now. The Rodgers-to-Adams connection is showing it can do a whole lot of heavy lifting in games like this. 
ROOKIE WATCH
A lot has been made about the linebacker position in Green Bay, and undrafted free agent Krys Barnes has been part of the problem coming into this week with a PFF grade of 44.2. Barnes didn't stick out in the run game, but he did make several nice stops in coverage, coming up to make tackles and limit yardage in the passing game. 
Javon Kinlaw has now gone since Week 4 without a multiple-pressure game, failing to make much of an impact as a pass rusher. Through nine weeks, he hasn't had nearly the same kind of impact that the 49ers saw last season from Nick Bosa. To be fair to Kinlaw, we've seen few defensive linemen have that kind of impact out of the gates. 
The 49ers also needed contributions from several rookies on the offensive side of the ball with all of the injuries and Covid-related absences they had this week. JaMycal Hasty was a part of the running back rotation for the fourth-straight week, but he was a clear second fiddle to Jerick McKinnon, who out-snapped him roughly three to one on the night. 
Charlie Woerner and Colton McKivitz both saw time at tight end and guard, respectively, as well. McKivitz split the action with Tom Compton at guard, allowing a pressure during his time on the field. Woerner (seven snaps) fell behind both Ross Dwelley and Jordan Reed in the pecking order at tight end, and he ran just two routes in the game. Woerner had run just two routes on his 40 offensive snaps coming into the week. The only other rookie to see action was Jon Runyan at left guard for the Packers. On initial count, he was not charged with allowing any pressures in the game — always a good sight to see for a rookie offensive lineman.
ELITE subscribers can view player grades, advanced statistics, positional snap counts and more in Premium Stats 2.0.