Down by three scores in the third quarter, the Pittsburgh Steelers seemed down and out in their Week 16 contest against the Indianapolis Colts.
Then, in a 10-minute span, Pittsburgh found a way to take a four-point lead early in the fourth quarter. And the Steelers held on for a 28-24 win over the Colts to clinch the AFC North division title.
Editor's note: All of PFF's grades and advanced stats from this game will be finalized and made available to ELITE subscribers within 24 hours of the final whistle.
STORY OF THE GAME
The Steelers came into Week 16 with three straight losses after an 11-0 start to the 2020 season. Pittsburgh's undefeated run was suspect given the team's offensive efficiency, reliance on third-down success and inability to consistently throw the ball downfield. And all of that showed in their three losses prior to this week as well as in the first half against the Colts.
Pittsburgh had the least efficient offense of any team this week in the first half of play. Ben Roethlisberger once again struggled to move the ball, completing just two passes targeted 10-plus yards downfield in the first half. And one of those throws was a dropped interception.
Things were vastly different for Pittsburgh in the second half, though. Their successful play rate more than doubled, and they went from -0.36 expected points added per play in the first half to 0.48 in the second. Roethlisberger completed six of nine passes over 10 yards downfield for 133 yards and two scores with zero turnover-worthy plays and three big-time throws.
That second half Big Ben was the best form we have seen of the veteran quarterback all year long. If Pittsburgh wants to make some noise come playoff time, it will need Roethlisberger to continue to hit downfield shots.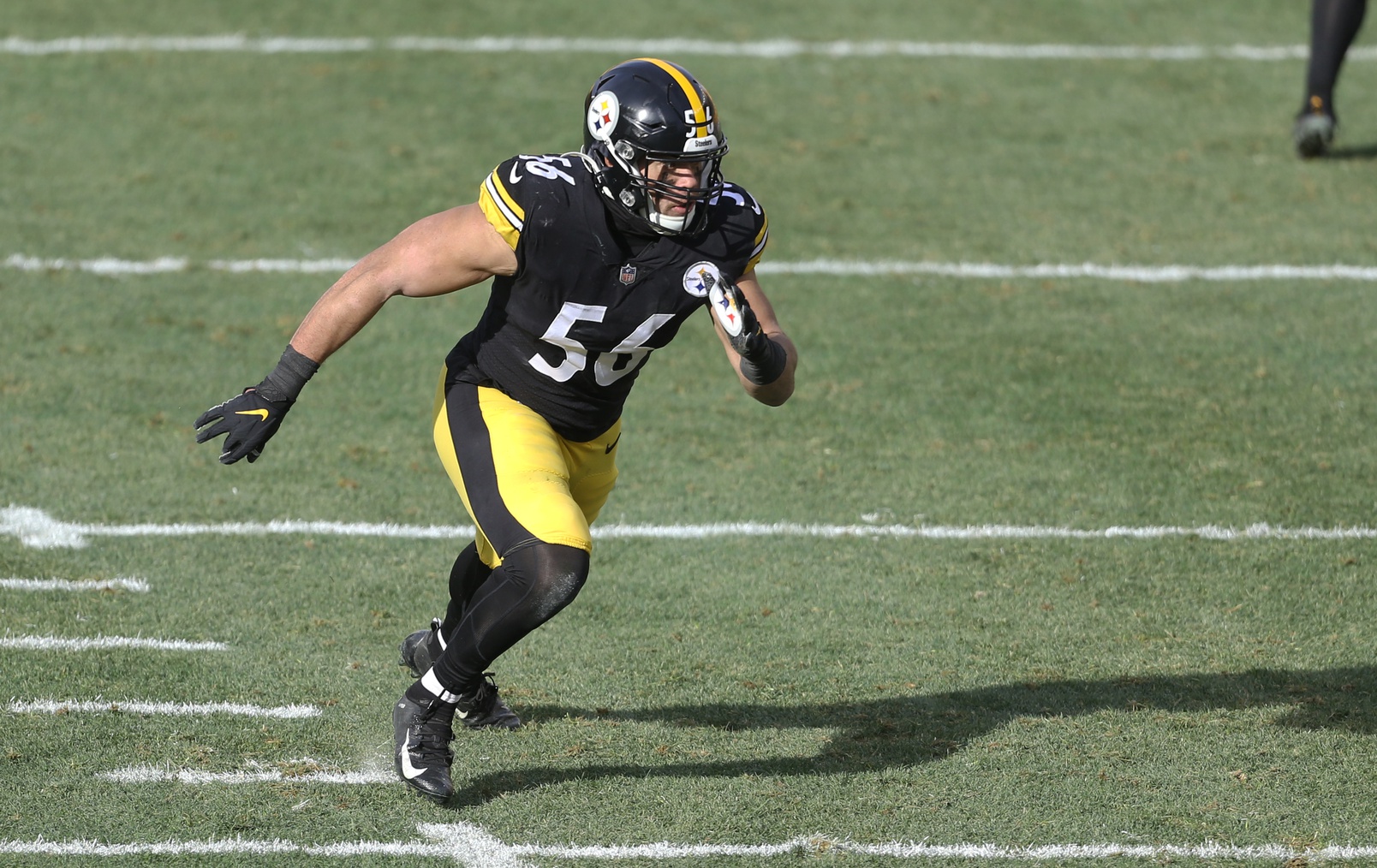 ROOKIE WATCH
Jonathan Taylor, the 41st overall pick in the 2020 NFL Draft, entered Week 16 on an absolute tear. After ranking 43rd among running backs in rushing grade through Week 10 of his rookie campaign, Taylor turned on the jets and jumped to No. 3 from Weeks 11-15. Taylor didn't have any big runs to speak of against the Steelers, but he did show off his elusiveness with an impressive six broken tackles on 18 rushing attempts.
Colts safety Julian Blackmon was a dark horse Defensive Rookie of the Year candidate in the first half of the season, but he has seen that vanish in recent weeks. He went from a 73.0 PFF grade through Week 11 to a 38.2 PFF grade from Weeks 12-15. This week, Blackmon didn't have any bad plays, but he didn't have any impact moments, either. The free safety made no plays on the ball nor did he record a defensive stop against Pittsburgh.
Michael Pittman Jr. wasn't too productive, putting up just 1.41 yards per route run. But the rookie wide receiver did manage to record a contested catch, an explosive play of 15-plus yards and three broken tackles on three receptions.
Chase Claypool was a big play waiting to happen in the first few games of his rookie year, but he has cooled off down the stretch. He recorded eight receptions of 15-plus yards in his first five games but had just five in the nine games after that — prior to their Week 16 showdown against Indianapolis.
Claypool did make a 15-plus yard catch against the Colts despite averaging only 1.26 yards per route run. Not to mention, he had a crucial goalline drop on third down in the third quarter. 
Kevin Dotson made his return from injury this week and stepped in as the starting left guard with Matt Feiler on injured reserve. He saw over 50 pass-blocking snaps on the day and held up well. He didn't allow a single pressure against Indianapolis.
Roethlisberger's 2.02-second average time to throw certainly helped Dotson out to some extent, but it was still an impressive day for the rookie.
Former Charlotte 49er Alex Highsmith has been hot and cold throughout his first year in the NFL ranks, both as a reserve and when stepping in for the injured Bud Dupree. And today, it was a cold day. He did have a couple of run stops, but outside of those two plays, Highsmith was constantly getting worked in the run game.
As a pass-rusher, Highsmith gathered just three pressures on 24 pass-rushing snaps en route to a lowly 8.3% pressure rate. However, one of those pressures helped force Rivers into an interception and another disrupted the quarterback on a fourth-and-8to end the game.
ELITE subscribers can view player grades, advanced statistics, positional snap counts and more in Premium Stats 2.0.