In what was supposed to be a shootout on the opening night of the 2020 NFL season, only one team arrived with the requisite firepower.
While the Kansas City Chiefs were able to score with relative ease — it was deep into the fourth quarter when they first went three-and-out — the Houston Texans failed to fire after their opening touchdown.
Editor's note: All of PFF's grades and advanced stats from this game will be finalized and made available to ELITE subscribers within 24 hours of the final whistle.
STORY OF THE GAME
One of the biggest differences between Patrick Mahomes and Deshaun Watson was how things went when pressure became a factor. Watson was under pressure significantly more often, some of it from his own making, and when he was, it didn't go well.
The Houston signal-caller averaged 3.14 seconds per dropback with the ball in his hands, almost a full second per play longer than Mahomes, and it led to him being pressured on 35% of his dropbacks compared to just 18.2% for Mahomes. Watson's worst play was an ugly interception thrown up for grabs on a play where pressure came late and he had ample time to see the problem developing.
While all the talk surrounds the team's potent offense, Kansas City showed that its defense might just be able to repeat what they did a season ago and complement the offense well enough to take them a long way.
The Chiefs primarily lined up with six defensive backs on the field (dime personnel, 18 snaps). They were able to match up with the speed the Texans had on offense and limit big plays while throwing enough at Watson up front to cause him trouble and put him under pressure.
Kansas City's defensive personnel isn't incredible — and they even lost players through injury in this game — but they run a lot of different coverages and looks to make up for that. It was a big reason they were able to go all the way to a championship last season, and it worked again against Houston.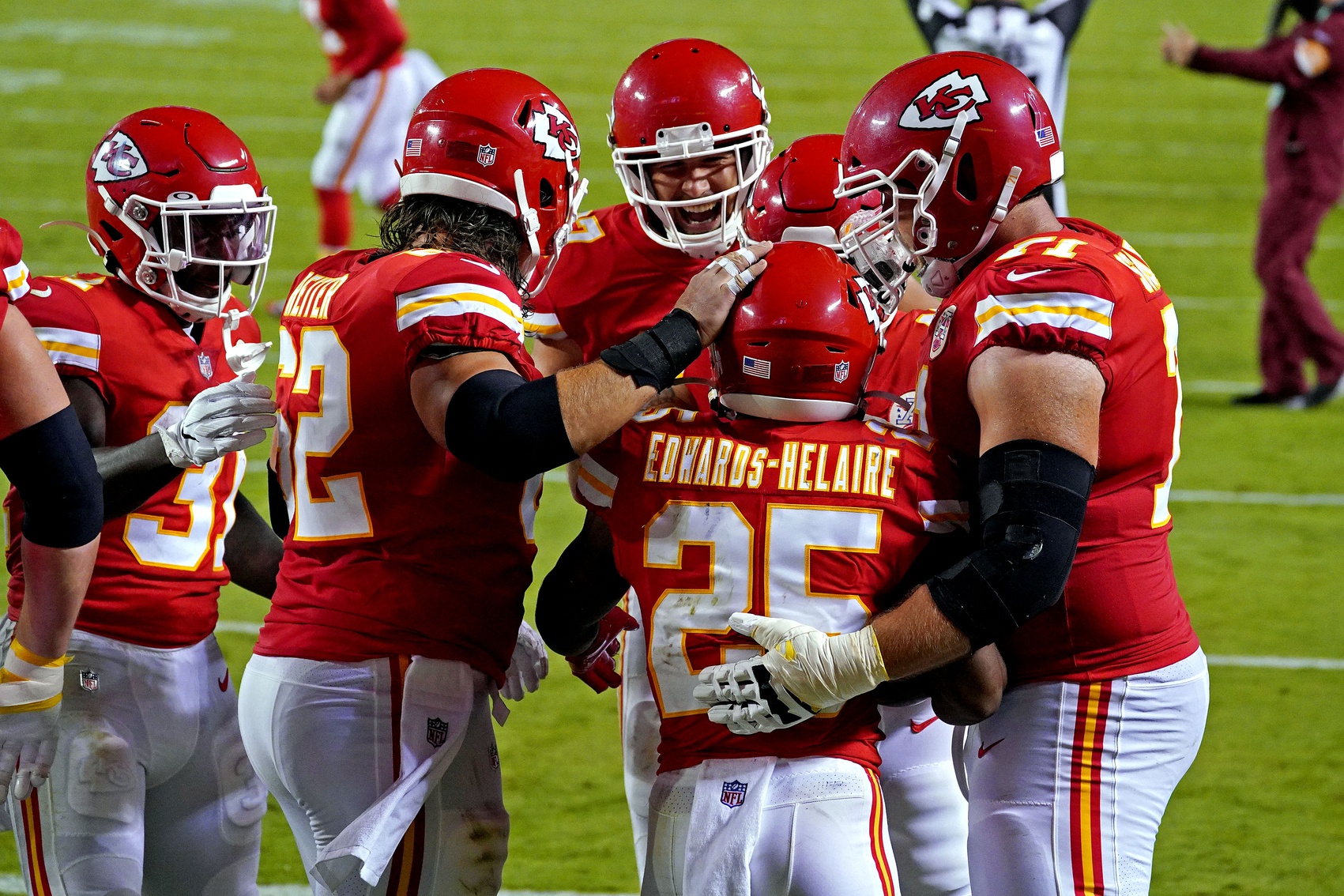 Rookie Watch
The big rookie performance from this game came from Kansas City's first-round pick, running back Clyde Edwards-Helaire. With Damien Williams opting out of the season, the man they call CEH had the opportunity to be the workhorse in the best offense in football, and he responded with 138 rushing yards and a touchdown across 25 carries. He also came very close to getting in for another score on more than one occasion. Edwards-Helaire played 67% of the team's snaps on offense, and they didn't even tap into his skills as a receiver, throwing just one pass his way (which fell incomplete). 
CLYDE EDWARDS-HELAIRE WITH NO REGARD FOR HUMAN LIFEpic.twitter.com/TL25fYDaj1

— PFF (@PFF) September 11, 2020
The Chiefs also got notable performances from a couple of other rookies, with L'Jarius Sneed needing to survive the game as a starting cornerback against a stable of speedsters and holding up well. Sneed was caught out at the catch point a couple of times by receivers adjusting to the pass, but both Will Fuller V and Kenny Stills failed to make catches they could have made while in Sneed's primary coverage. The fourth-round cornerback was also the recipient of the gifted interception that Watson threw up while under pressure.
Texans fourth-round corner John Reid and Chiefs fifth-round edge rusher Michael Danna also each played more than 25 snaps in the game, but neither was as impressive as Edwards-Helaire or Sneed.
ELITE subscribers can view player grades, advanced statistics, positional snap counts and more in Premium Stats 2.0. Use promo code KICKOFF30 here to save 30% off your new PFF subscription today.