For around half of the league, it's about time to turn attention toward the offseason. The next big milestone on the NFL calendar is free agency, with the tampering period kicking off at 12:00 pm ET on March 16th. Let's look at the five players who made themselves the most money through their play in 2019.
Prescott bet on himself in a big way last offseason, reportedly turning down deals in excess of $30 million a year. Now, he figures to cash in. While Prescott will almost certainly be franchise tagged, he'll be heading into negotiations coming off his highest-graded season since his rookie year. Any questions about his ability to lead a high-volume passing offense have been answered, as the Cowboys currently rank fourth among the NFL's 32 offenses in EPA per pass play.
Prescott is having a career year in a number of different areas, but the biggest to me is how he's handled pressure in the pocket. After taking 56 sacks in 2018, Prescott has taken only 18 all this season. He had the fourth-highest sack conversion rate in the NFL last season at 24.8%, meaning he took a sack roughly once every four pressured dropbacks. This year, Prescott leads the NFL in the same category, converting pressure to sacks only 9.7% of the time — that's been a massive change for Prescott and it's paid off big time for the Cowboys' offense.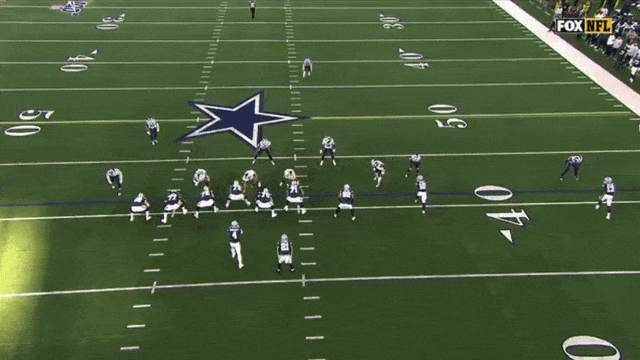 The former UDFA actually graded out extremely well last season but didn't get many to bite in free agency after he started for only about half the season. However, Harris' playmaking ability in coverage has shined once again this season, with five picks and four pass breakups already on the year. Even with the down years at the corner position, the Vikings' defense is still getting great results thanks in large part to their safety play.
If you're looking for a statistic that confirms that the former undrafted free agent isn't simply a flash in the pan, look at Harris' tackling throughout his career. This season, he's missed only twice on 55 attempts, and for his career, he's missed only eight times on 161 attempts. That puts him in the top-tier league-wide in terms of tackling proficiency and many teams should covet that this offseason.
Talent has never been the question with Peters. The question was always: can you get that talent to show up on a weekly basis? In 2018, the answer was undoubtedly no. He gave up 740 yards during the regular season, allowed 68.0% of his targets to be completed and he gave up a passer rating of 109.9 on throws into his coverage. This came after not allowing a passer rating over 70.0 in his first three seasons.
Flash forward to this season, and we've seen that elite coverage ability once again, even before he was traded. He allowed all of 10 catches for 166 yards in six games with the Rams and has subsequently allowed only 29 catches for 300 yards in eight games with the Ravens. He's picked off five passes on the season and broken up seven more for an elite 88.4 coverage grade. The thing that makes Peters special — and will undoubtedly get him paid this offseason — is his playmaking instinct. The pick-six he had against Russell Wilson is the type of play that only a few other corners in the NFL make with how he intentionally baited the throw. Those types of plays change games and Peters has consistently shown the ability to make them.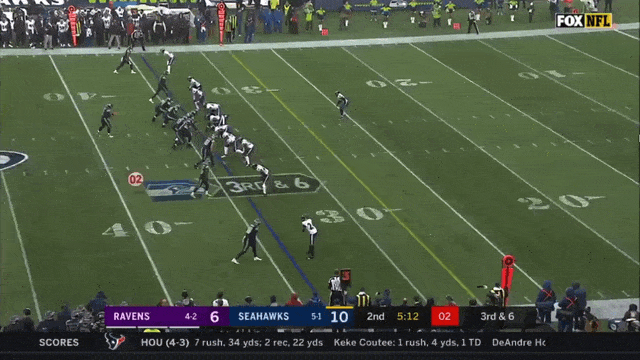 While technically on a one-year prove-it deal, Barrett wasn't given much of a chance to 'prove it' in his contract year with the Broncos in 2018. After Denver drafted Bradley Chubb to take Barrett's starting gig, the edge defender played all of 276 snaps last season before having to sign a one-year deal in Tampa Bay. With 70 pressures and 17 sacks already this season, I'm guessing that his contract is going to be a little fatter this time around.
You can write Barrett's season off as a fluke all you want, but the interesting thing to note is that he's not grading too dissimilarly from the rest of his career; the main difference is that he's actually seeing legit playing time this year. The former undrafted free agent has earned a pass-rushing grade over 70.0 in every season of his career, including his rookie season in 2015. In the season prior to Chubb taking his job, Barrett earned a career-high 79.4 pass-rushing grade. He's now set to enter Week 16 with an 81.1 pass-rushing grade that ranks 12th among qualifying edge defenders, but that's come on 515 pass-rushing snaps, 191 more than any other season in his career.
Armstead had flashes all over his tape in a limited role that spanned all the way back to his rookie season in 2015. That season, he racked up 38 pressures on only 254 pass-rushing snaps and earned a 78.1 overall grade. In the three years afterward, however, Armstead failed to match both that pressure total and the grade. That is, until now. He's earning career-high grades at the moment in both run defense (85.5) and as a pass-rusher (74.7). The latter has even picked up as the season has gone along, as Armstead has produced three or more pressures in six consecutive games (29 total over that span).
Similar to Trey Flowers last season, Armstead's versatility will be sought after on the open market. Of his 662 snaps, 400 have come outside the tackles with the rest coming either across from or inside the tackles. He's more than capable of lining up anywhere from head up over a guard to wide of a tight end. While he doesn't have the multiple years of production that Flowers did hitting free agency, Armstead does have a first-round pedigree and will likely command a deal in the same range.