Kenneth Walker III pulled out his phone and opened the notes app. He held up his phone, and at the top of the note was the date: May 8, 2021. Underneath the date, there were three sentences, three goals.
"I had Doak Walker [Award] at first… Then I want to be an All-American as well… And then, I'm like, I don't want to settle for less. I want to win the Heisman."
If you took his stats from his Week 3 game against Miami alone, Michigan State junior running back Kenneth Walker III would still be top–10 in all of college football in missed tackles forced.
Kenneth Walker's missed tackles forced through three weeks
On 20 separate occasions, Walker stuck his foot in the ground, lowered his shoulder, bounced on his feet, hurdled or even stiff-armed a Hurricanes defender. This past weekend's game brought Walker's season total of missed tackles forced to 35 through three games, which, as you would expect, is best in the nation.
"I believe that is always how I've been playing," Walker said in an exclusive interview with PFF. "Since I was younger, like high school… that's been my style of play."
Click here for more PFF tools:
Rankings & Projections | WR/CB Matchup Chart | NFL & NCAA Betting Dashboards | NFL Player Props tool | NFL & NCAA Power Rankings
---
But while Walker has always seen himself as a tackle-breaker, it has taken some time for the third-year back to get into his groove to the point where he can, at times, look like the second coming of Derrick Henry.
"My freshman year, everything was real fast. It was kind of hard to get used to the speed," Walker said. "My sophomore year, it got a little easier. But in the spring, when we were doing a lot of practices and things like that, that's when I actually learned how to set somebody up and do all those things.
"I've never really got coached on shaking, juke moves and all that. We work on drills, but I've never had a coach teach me how to set somebody up. I feel like that's been all natural… I watch a lot of highlights on YouTube. So like when I was younger, I used to always watch Tavon Austin, De'Anthony Thomas."
As college football fans very well know, Austin and Thomas have given us some of the most electrifying highlights the YouTube archives can offer. Those guys were an explosive play waiting to happen, and their best career plays can go toe-to-toe with anyone you've seen. But then you remember Walker is emulating what those guys did while weighing 40 more pounds.
Another aspect of the Spartan's game that impresses is how well he can cut back zone runs against the grain or bounce inside power runs to the outside and beat defenders to the sideline.
"I'm not gonna lie, since I was a kid, it felt almost natural to do it," Walker said. "A lot of people are flowing this way, I feel like it's not smart for me to go that way if everybody is flowing that way. But now, I know to press it more. My coach is always talking to me about it and teaching me about that.
"At first, I used to cut back real soon before anything developed, and people wouldn't even be blocked at the time, so I have to work on pressing it before I cut back because I know the O-Line does a great job when that happens. Sometimes you get lineman slanted in. They do a great job of getting on top of their blocks, so it makes it easier for me to go down the line and cut it back.
"If a linebacker comes in or if he overruns the play, especially the backside [linebacker], then it makes it much easier to cut back. Or if there's a defensive end on the backside like a wide zone, he just comes down hard, it makes it much easier to cut back off of him. Because he's going full speed one way, it's gonna make it hard for him to stop."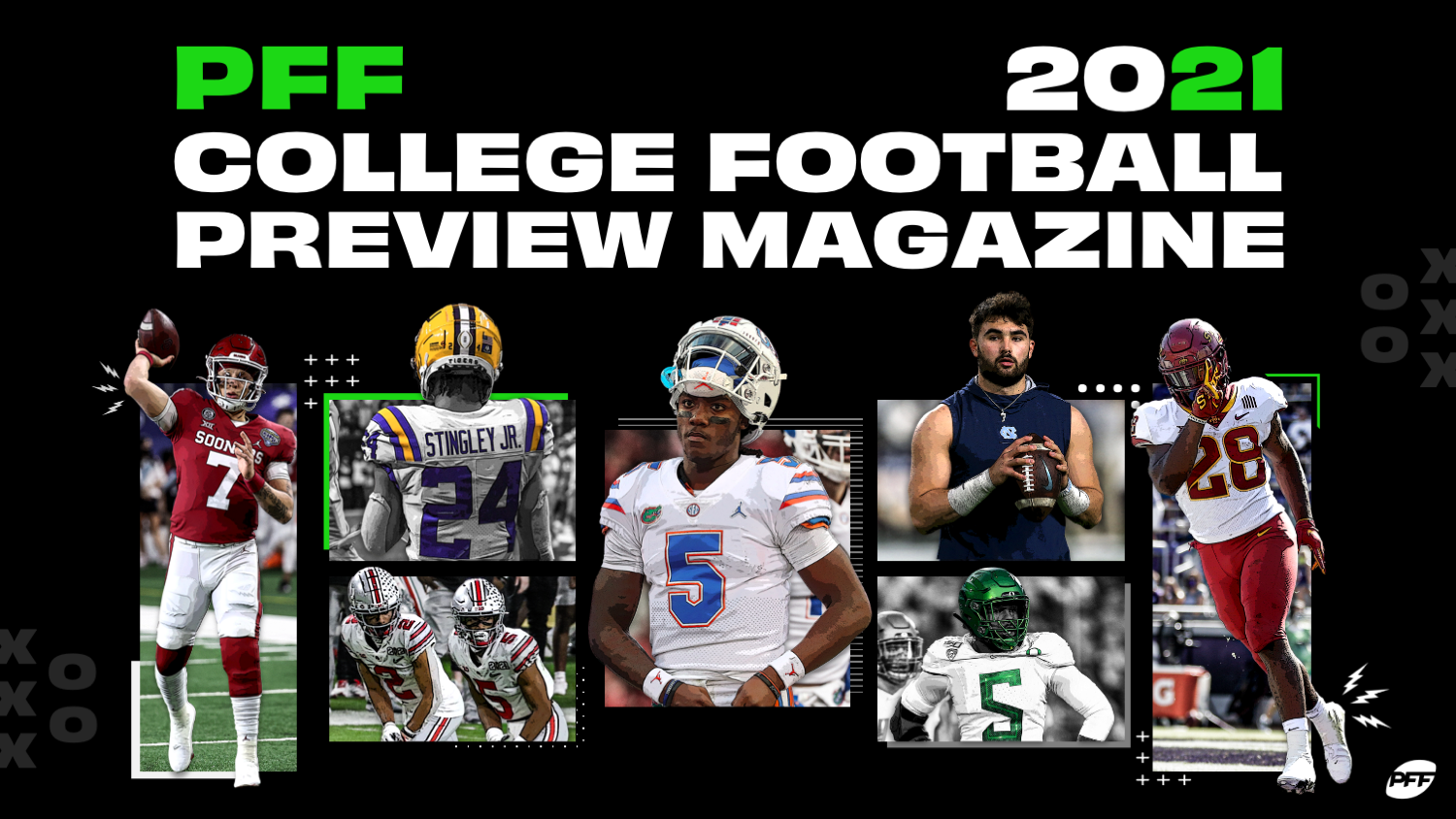 The 5-foot-10, 210-pound running back wasn't always the white-and-green blur defenders saw as he added them to the list of victims who couldn't bring him down. Walker first played college football at Wake Forest. But while most transfer stories start with the player not getting much playing time or losing in a position competition, Walker's experience really wasn't that bad on paper.
He rushed for over 100 yards in his first-ever college football game at Wake. He produced another 100-yard game that freshman season and three 100-yard games last year as the main back in the system. But even with decent stats, Walker wanted more.
"In high school, playing Power Five football was always my dream," Walker said. "I didn't have any Power Five offers except for Wake Forest, so I ended up committing to Wake my senior year.
Other content you will like:
Fresno State QB Jake Haener using meditation and motivation to become a college football sensation via Trevor Sikkema 
Highest-graded players at every position through Week 3 of the 2021 college football season via Seth Galina
"When I was there, I felt like the scheme that we ran was kind of like a slow mesh. I didn't really feel like I was a fit for that, and I didn't get a chance to catch out of the backfield as much. So this past year, I decided to enter the portal. When I entered the portal, different schools talked to me, but I ended up getting to talk to coach Tuck, coach Kapilovic, coach Peagler and coach Justin on a Zoom call, and when they ran me by the offense, I was like, that's somewhere I feel like I can fit.
"Then I talked to coach Tuck, and I loved what he was doing here. He was talking to me about everything, and I feel like he had a plan, and he stuck with that plan since I've gotten here."
Kenneth Walker: PFF Rushing Stats Through Week 3
Week
Carries
Rushing
Yards
PFF
Grade
PFF Grade Rank
Week 1 @ Northwestern
23
264
82.1
18th of 241
 Week 2 vs. Youngstown State
7
57
83.1
15th of 261
Week 3 @ Miami (FL)
27
172
79.2
25th of 238
Walker has looked like a bell cow in an era when that role isn't as common as it used to be. He carried the ball 23 times in Week 1 and 27 times in Week 3, totaling 264 and 172 yards, respectively. His 90.8 PFF rushing grade is best in the country for backs who have recorded at least 30 carries, and he ranks second in rushing yards after contact (372) behind only Memphis' Brandon Thomas (375).

Going into the season, Walker didn't know he would be used as much as he has been, but he's always eager to do whatever helps the team. And if that's with the ball in his hands, he enjoys it even more.
"I just wanted to help in any kind of way — help the team win or make a positive impact on the team," Walker said. "I didn't care if I was getting few carries at all. Any kind of way I could help the team: If they put me in the slot, I'll play slot. I had to play special teams a lot. That didn't bother me. I just wanted to make an impact on the team any way I could."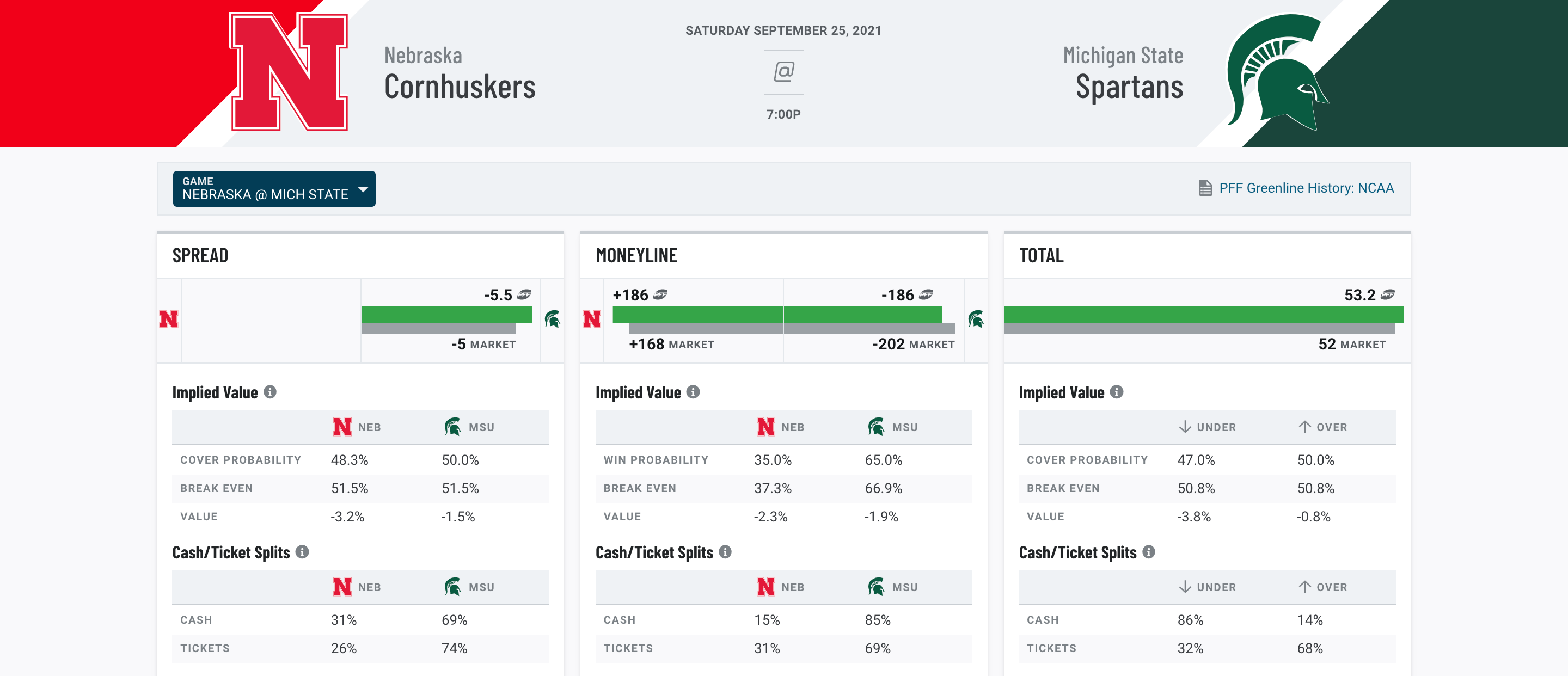 The betting odds fluctuate depending on where you look, but the Michigan State back is nearly unanimously among the top three Heisman Trophy favorites at the running back position. Walker, Oregon's C.J. Verdell and Texas' Bijan Robinson are well below the big-name quarterbacks for the top odds for the award, but for Walker to see his name on that list as high as it is, well, it's one step closer to the goal he wrote on May 8.
"It's a blessing, to be honest," Walker said. "That's been a dream of mine. I've always wanted to win a Heisman. Being in this position now, it's a blessing and I'm thankful."