Fantasy football tiers are an extremely useful weapon in your draft day arsenal. But you may have noticed that there's one big flaw with the tiers that you find throughout the fantasy industry: they're often only based on individual positions. It's very useful to see how players stack up against others at their position, but it doesn't do you as much on draft day when you have to decide which player to draft across the fantasy positions.
To help you out here, I put together overall tiers that combine all four fantasy skill positions. The goal for these tiers is to show you when value drops off in your draft and to pinpoint which positions and players to target at each phase. This set of tiers is a nice complement to my 2019 fantasy football draft board and will give you a good sense of what to expect in your 2019 fantasy football drafts.
[Editor's Note: All the PFF Fantasy staff rankings are LIVE! All EDGE and ELITE subscriber can access the rankings here.]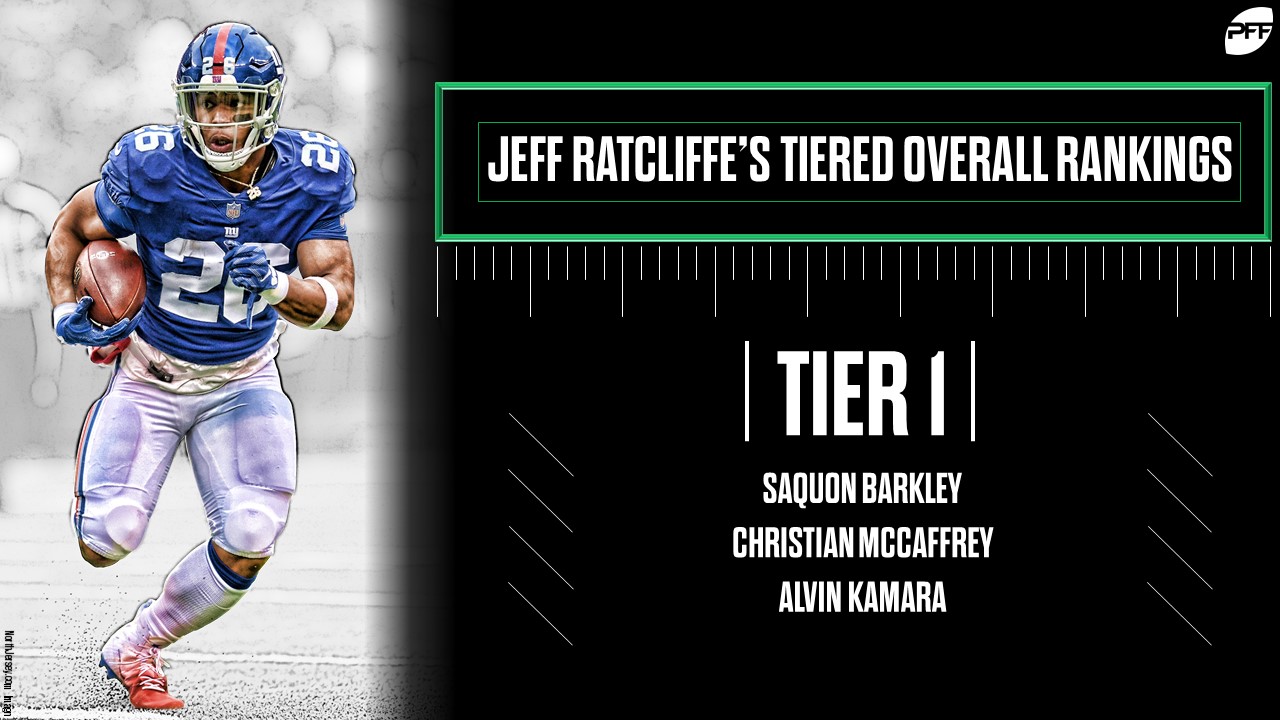 Tier 1 – The Big 3
Saquon Barkley, New York Giants
Christian McCaffrey, Carolina Panthers
Alvin Kamara, New Orleans Saints
The top three picks in fantasy drafts are easy right now. Running backs are at a premium in fantasy football and any one of these three could finish as the No. 1 player at the position this year.
Subscribe to PFF Edge to continue reading

Already have a subscription? Sign In