Game flow is one of the most underrated aspects of fantasy. Projected average game flow can factor into season-long decisions — such as drafting running backs from teams expected to hold large leads often — and game flow is one of the most important facts in DFS.
We combed through 2017 data to see how game flow impacted quarterback performance and identified which quarterbacks excelled in specific circumstances. All game flow data is based on the score of the game at the start of each offensive play.
Passing attempt distribution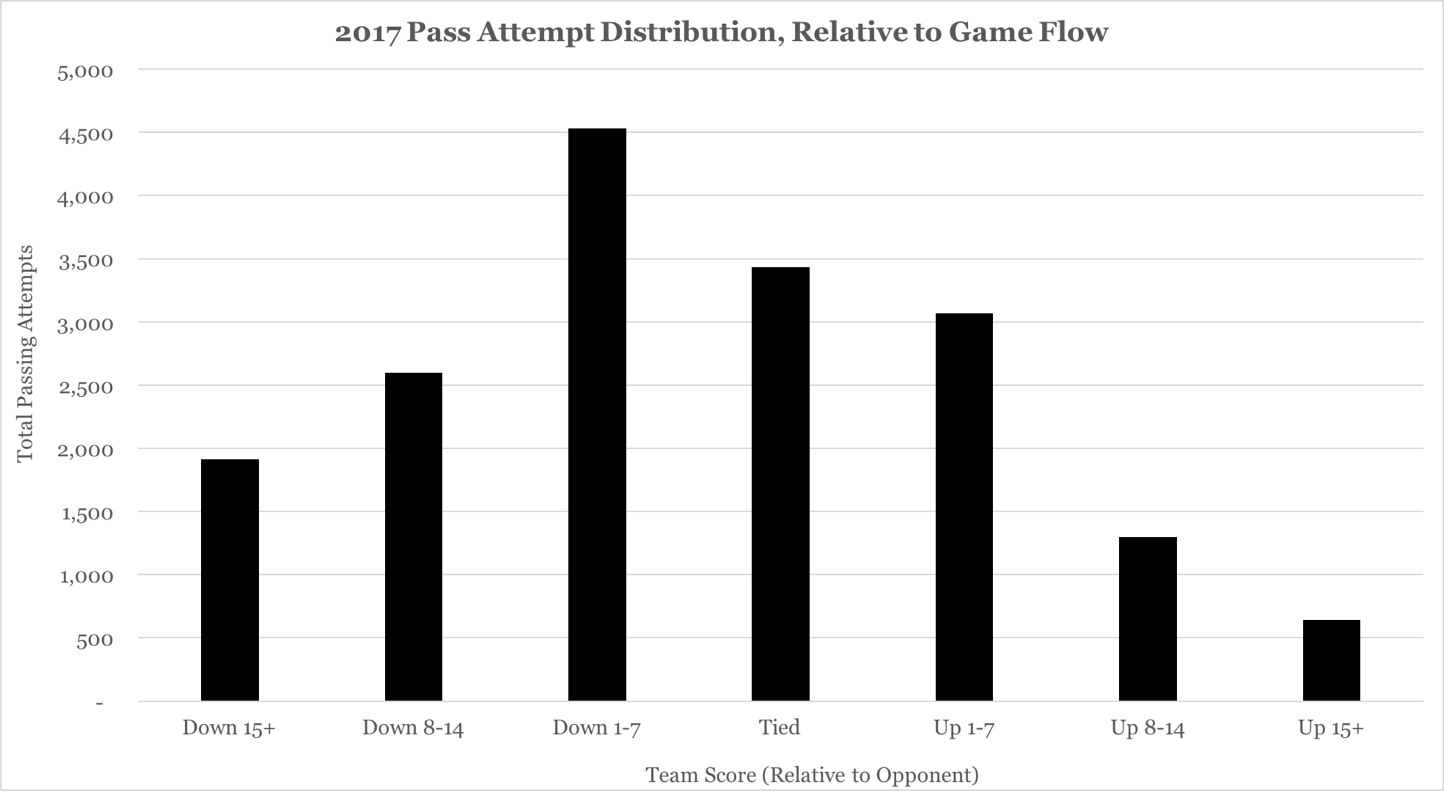 The distribution of passing attempts relative to game flow follows the pattern you would expect. When a team is trailing by a certain amount of points, it is more likely to pass than when it is leading by that same amount of points. This isn't groundbreaking, but it's interesting to see it in graph form.
Subscribe to PFF Edge to continue reading
Already have a subscription? Sign In