Randall Cobb looks to be on his way back to the Green Bay Packers to reunite with Aaron Rodgers and the team he spent his first eight seasons with. Rodgers agreed to return to the Packers with more say in the team's personnel moves, and this seems to be the first change Green Bay has made with Rodgers' influence.
The trade is not yet official but is expected to get done. Cobb tweeted today that he is coming home to Green Bay.
I'M COMING HOME! ???????? pic.twitter.com/qxSwkQo89f

— Randall Cobb (@rcobb18) July 28, 2021
The trade was made possible after the Houston Texans acquired Anthony Miller from the Chicago Bears this past weekend. Let's dive into the fantasy football implications of the longtime slot man's return to Green Bay. 
Cobb's Fantasy Value
Cobb wasn't really on the fantasy radar as a Texan heading into 2021. The career slot receiver reached the 50-yard mark only three times last season and ended the year on injured reserve. Houston isn't expected to have Deshaun Watson at quarterback this year, which would have only hurt Cobb's value if he stayed.
His arrival in Green Bay makes Cobb a player to consider again. The PFF fantasy projections have him as the No. 64 wide receiver this season. 
Cobb leads all wide receivers in receptions (449), yards (5671), touchdowns (43) and first downs (284) from the slot over the last decade. At 30 years old, he isn't the same player he was earlier in his career, but he can certainly remain productive with Rodgers. Cobb finished 2020 with the No. 21 PFF receiving grade out of 77 qualifying slot receivers.
His decline in cumulative stats over time with Green Bay coincided with Rodgers' production dropping off. But the league's MVP arguably had the best season of his career last season, and Cobb can benefit from better quarterback play. The Packers heavily utilize the slot, and their receivers in the alignment put up a league-leading 2.65 yards per route run last season — remarkable considering Green Bay didn't have a true slot receiver.
The Packers attempted to use a hybrid running back/wide receiver role in the offense last season with Tyler Ervin and Tavon Austin. The duo managed only 67 rushing yards on 13 carries. The Packers with Rodgers at quarterback have a history with this role, first by Cobb and then Ty Montogmery. Cobb could see his fantasy value benefit from a carry or two per game.
Cobb is worthy of a late-round pick in fantasy drafts. Cobb's 31st birthday will occur before the start of the regular season, so he might not have the upside as a top-20 wide receiver, but he has the potential to function as a borderline flex option.
Impact on Packers receivers
Most of the Packers will take a hit in their fantasy value this season with this trade. 
Davante Adams saw just over one-third of his pass routes come from the slot this past season and 27.3% the season before. He never finished above 21% of his routes from the slot in the five seasons he was teammates with Cobb. The All Pro should see his percentage of his snaps decline in 2021.
Adams was significantly more productive from a fantasy perspective in the slot compared to out wide — he maintained a 38.8% threat rate from the slot in 2020 compared to 28.4% as an outside receiver. This led to 0.92 fantasy points per route from the slot compared to 0.72 out wide.
If Adams' efficiency is similar to 2020 with snap usage similar to his time with Cobb as a teammate, he would have scored 10 fewer fantasy points last season. That still makes him a top-tier wide receiver but could cost him the overall WR1 spot.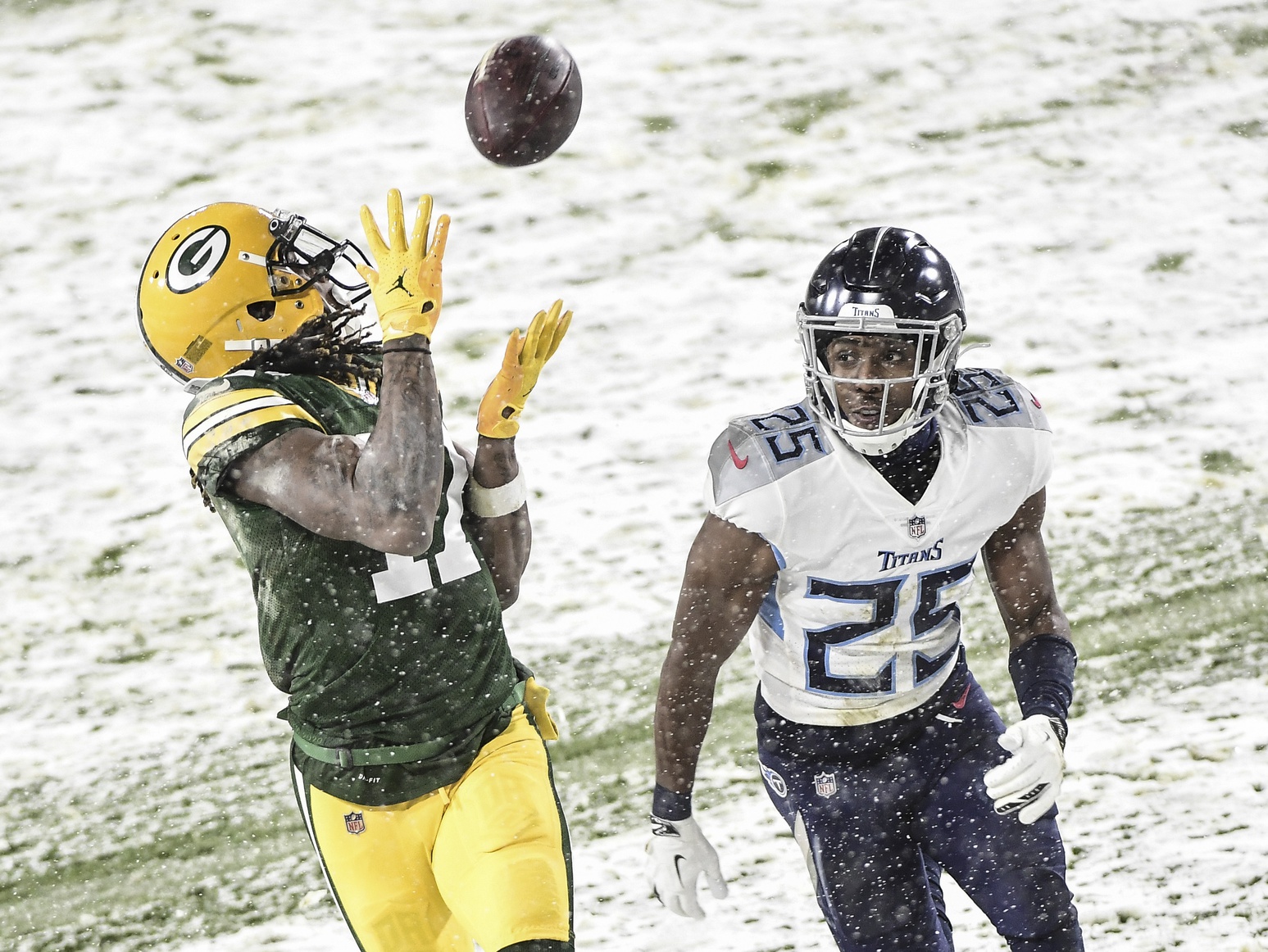 Allen Lazard is slated to start opposite Adams. He started the 2020 season on fire, coming in as WR9 over the first three weeks of the regular season. Injuries cost him the middle third of his season, and it took some time before he returned to normal. Lazard finished with 158 yards and a touchdown in two playoff games and played 82% of offensive snaps in the playoffs. 
He finished with a full yard per route run higher than Marquez Valdes-Scantling on the outside and should start ahead of him. Lazard is the only player among the three starters from last season to grade better on the outside than the slot. Lazard will be mostly unaffected by the trade.
Valdes-Scantling could see his value hurt the most, and he should be taken off fantasy draft boards. MVS finished with 1.14 yards per route run when lined up out wide compared to 2.17 in the slot. He lined up in the slot less than 33% of his routes run, but over half of his explosive receptions came from the slot. Valdes-Scantling is best suited to play in the slot, but he's being buried on the slot depth chart.
Green Bay spent a third-round pick on wide receiver Amari Rodgers, who has been compared to both Cobb and Montgomery. It appears that Cobb will take over the role the rookie was expected to fill. This means Rodgers might not see much playing time in Year 1 except for potential gadget plays or in the case of injury. Still, having Cobb to learn from for a year could prove beneficial to the 21-year-old Rodgers in the long run. 
Impact on Texans receivers
Cobb was the primary slot receiver for Houston throughout the 2020 season, with Keke Coutee replacing Cobb after the season-ending injury. The Texans traded for Miller this past weekend to give Coutee competition in the slot. Coutee outplayed Miller last season on a smaller sample size, putting up 1.97 yards per route run compared to Miller's 1.19. They were close to even on explosive plays despite Miller catching twice as many passes.
Looking at previous seasons, Miller has put together a more impressive career. The Texans would not have made the trade had they trusted Coutee to be their slot player, so Miller will likely fill that role in 11 personnel. This could easily be a situation where the two players split time if one guy doesn't dominate in training camp.
Given the state of the Texans' offense, neither player should be drafted in typical re-draft leagues. Brandin Cooks is by far the best wide receiver on the team, while Nico Collins is potentially worth a late-round flier because of his potential as a rookie.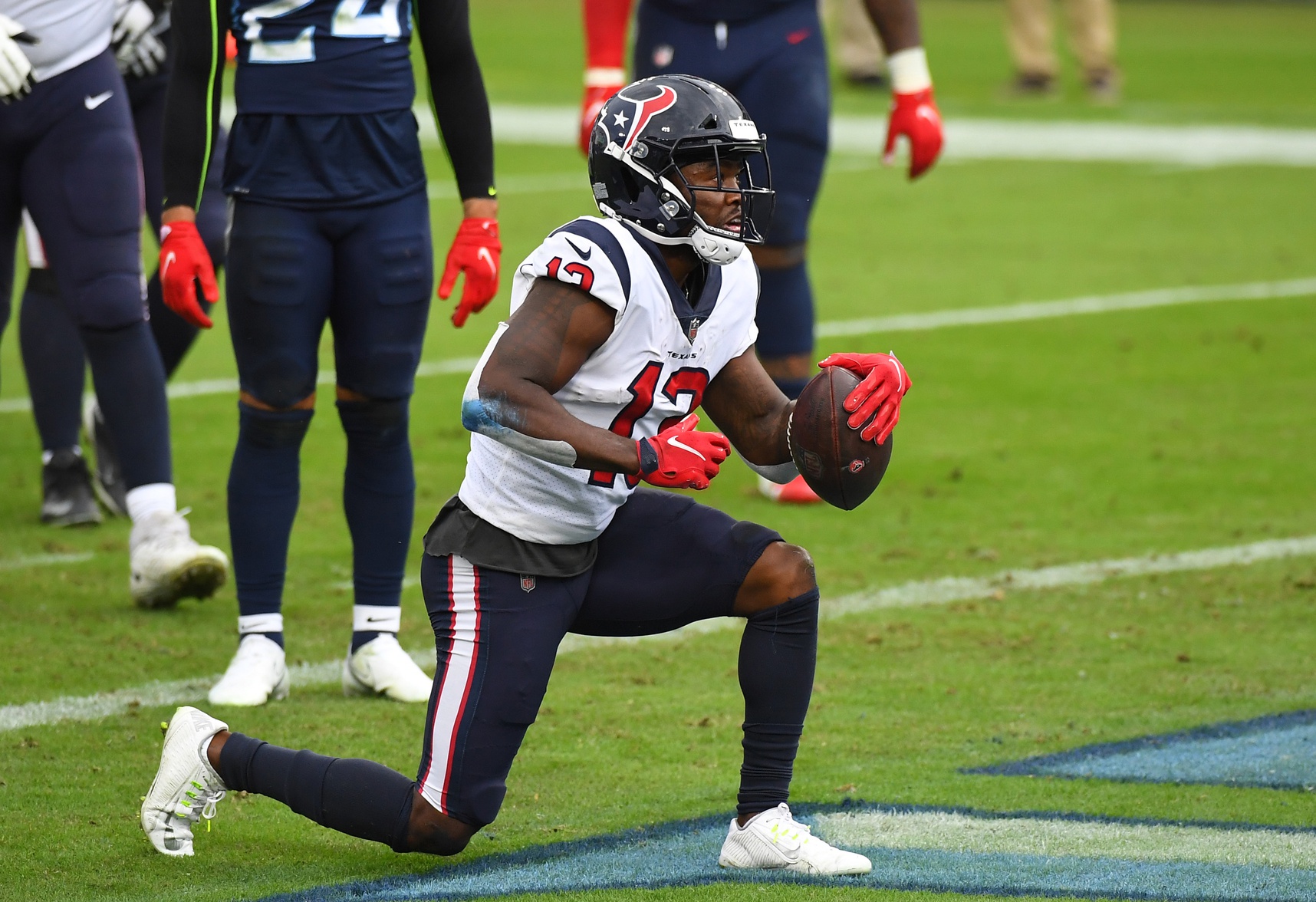 Verdict
Cobb's addition to the Packers has more real-world implications than fantasy. He's the only player who sees his fantasy value rise among those who will be drafted. The biggest unexpected consequence of the trade is that it could keep Adams from again finishing as fantasy's top overall wide receiver, though it's not a massive hit to his value, either.