• Trevor Lawrence's three touchdown passes propel Jaguars: Lawrence is starting to live up to his first overall pick status, which is inching him closer to being a weekly fantasy starter.
• Jamaal Williams' 20 carries are hard to ignore: D'Andre Swift is injured, which is at least somewhat impacting his playing time, but Williams isn't going away anytime soon.
• Romeo Doubs' breakout game: The Packers wide receiver led the team in targets and receptions, which could become a common occurrence in Green Bay.
Estimated Reading Time: 19 mins
---
Another week of the 2022 NFL season is just about in the books. Here are the players you should be targeting in your fantasy football leagues following Week 3, including targets in smaller leagues and deeper leagues, as well as players to avoid.
Jump to a position group: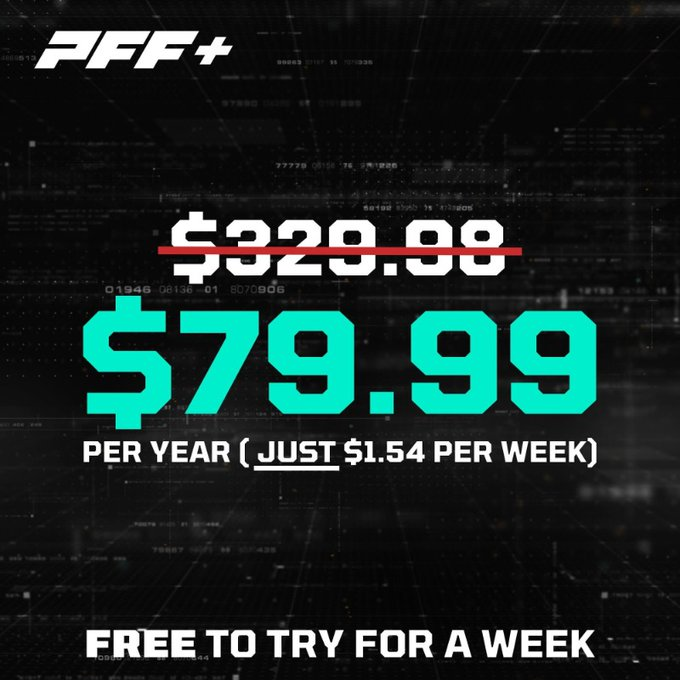 Quarterback
Lawrence was one of four quarterbacks this week with three or more touchdown passes, and he did so in a game that Jacksonville dominated and didn't need to pass late in.
His 772 passing yards on the season ranks 13th-most among quarterbacks.

His PFF passing grade is noticeably higher this season compared to last.

The Jaguars have run the most red-zone plays this season (45).

Jacksonville has passed at an above-average 64.5% rate in the first half of games.

They are one of seven teams to run over 50% of the time in the second half, but that should change with fewer huge blowouts.

Lawrence can be a solid backup, especially during bye weeks, but could become a fantasy starter if his Week 3 performance carries on into future games.
Winston racked up the second-most passing yards this week despite losing two of his three starting wide receivers during the game.
He ranks sixth on the season in passing yards (858) and eighth in passing touchdowns (6).

He accomplished all of that despite being limited this past week with both back and ankle injuries.

His value will somewhat depend on his ability and his receivers' ability to stay healthy.

If things go right from a health standpoint, he has a chance to be a fantasy starter during the rest of the season.