Maybe I am remembering the "good old days" with rose-tinted glasses, but I seem to remember a time when you'd perk up because the quarterback was in shotgun. The shotgun formation meant something big might happen.
Today, quarterbacks being in shotgun is the norm. Over three-fourths (77.8 percent) of quarterback attempts came out of shotgun last season, and the general trend over the past half-decade (at least) is a further rise in shotgun plays.
In addition to exploring general shotgun trends, today's article will also dive into whether or not shotgun is a good thing for fantasy.
Shotgun use continues to rise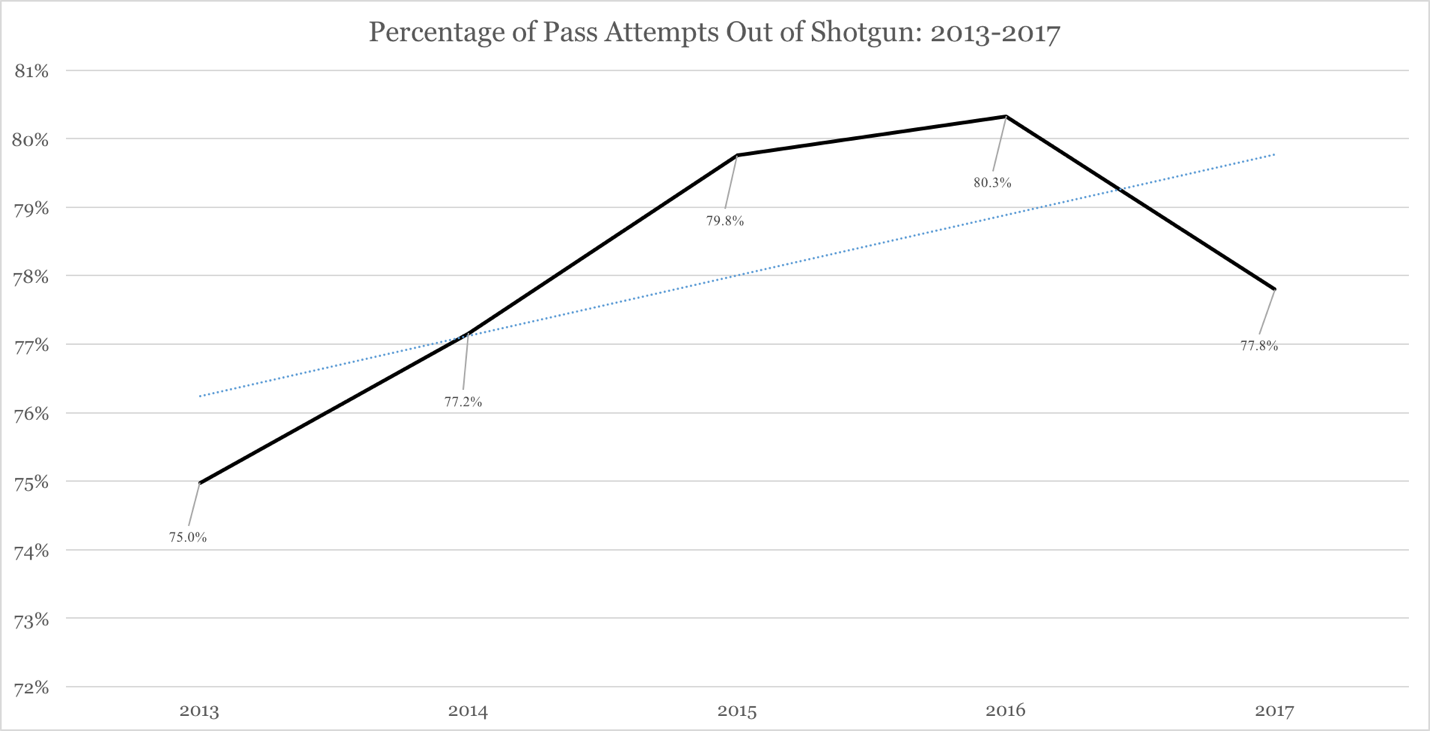 Subscribe to PFF Edge to continue reading
Already have a subscription? Sign In