Much of the intrigue in any NFL draft swirls around the eventual landing spots of its quarterbacks. While the 2022 quarterback class is generally considered to be on the weaker side — the highest-rated prospect ranks only 22nd on PFF's big board — there are at least nine teams replacing or looking to replace their passers. Given the league-wide need and obvious benefit of having a signal-caller on a rookie contract, we can reasonably expect at least one team to trade up in the first round for an opportunity to draft a quarterback, even despite the weaker class.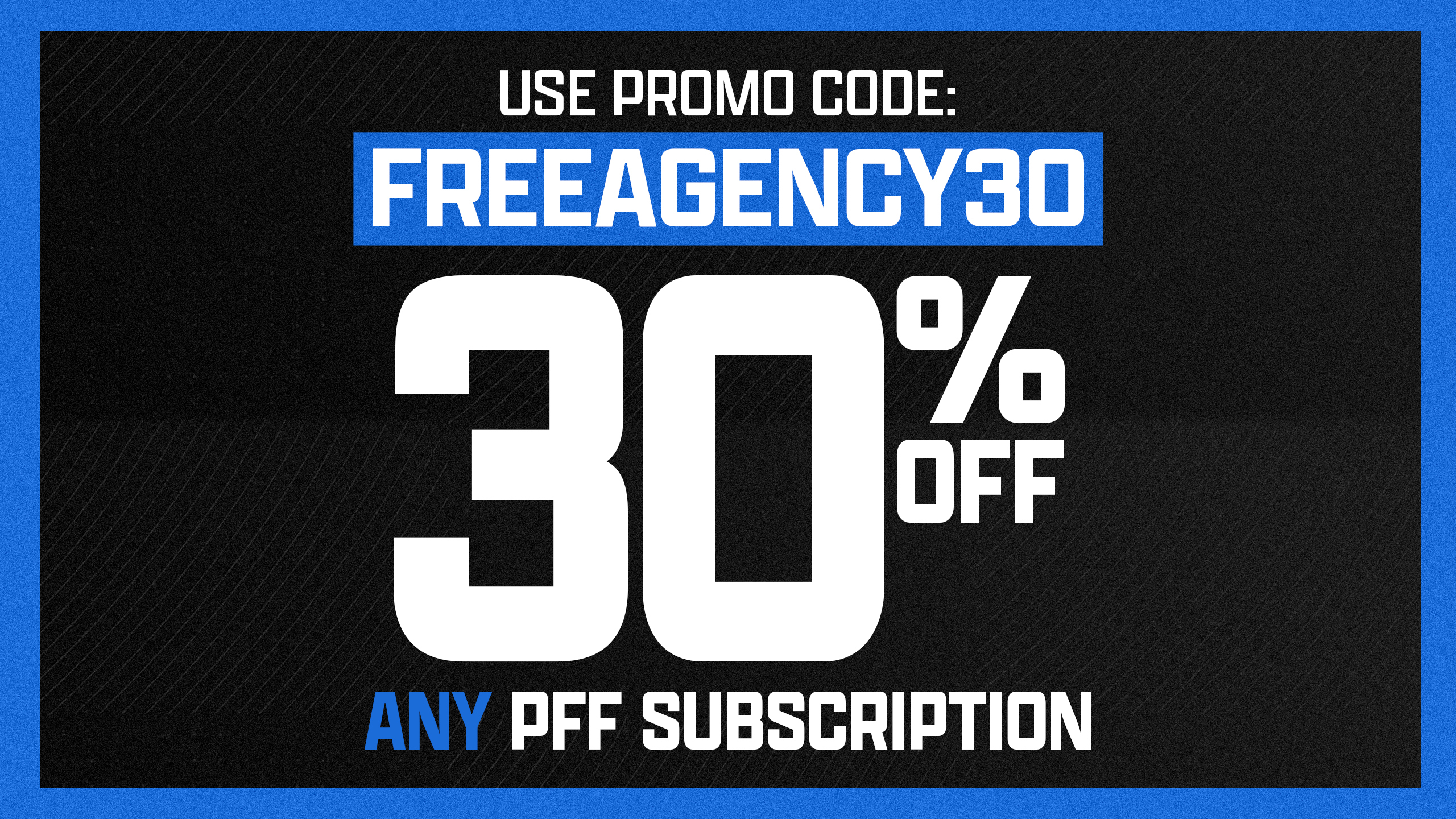 Recently, we noted that teams typically pay extra when trading up for quarterbacks in the draft. How much they overpay depends on where they trade up to. With this research in mind, let us now apply it to the 2022 class and identify four realistic trades that could occur on draft night, according to the Fitzgerald-Spielberger draft chart. We'll express how much the team trading up is projected to overpay in terms of what pick the team trading down would need to add to make the trade fair.
Click here for more PFF tools:
Draft Guide & Big Board | Mock Draft Simulator
Dynasty Rankings & Projections | Free Agent Rankings | 2022 QB Annual
Player Grades
---
Saints get: Picks 7, 146
Giants get: Picks 18, 100; 2023 1st, 2023 3rd
Surplus value: 25th overall pick
Explanation: This allows the Saints to jump over the quarterback-needy Seattle Seahawks in order to likely take Malik Willis, who is projected to be the first signal-caller taken, per Benjamin Robinson at Grinding the Mocks. The Saints could get the most physically gifted passer in the class in an offense that knows how to use an athletic passer while he learns the intricacies of an offense much more complicated than Liberty's. Additionally, the Saints would likely surrender less capital than if they were to trade for Deshaun Watson, as they have been rumored to be interested in. This also lets them avoid trading with the rival Atlanta Falcons. 
On the Giants' side, they will be missing out on the elite names in the class in the defensive backfield if they select an offensive lineman at No. 4. However, per Grinding the Mocks, they likely will still be able to address positions of need along the offensive or defensive line at Pick No. 18. In particular, they look to have a chance at one of Trevor Penning, George Karlaftis or Jermaine Johnson II. Therefore, they could take a defensive back, potentially Sauce Gardner or Kyle Hamilton, while still being able to address their other need at their new pick.
Saints get: Picks 14, 127
Ravens get: Picks 18, 119; 2023 2nd
Surplus value: 97th overall pick