All NFL teams want receivers that can stretch the field, blow the top off of the defense and make the big play. There aren't a ton of complete wideouts entering the 2019 NFL Draft, but there are plenty of specialists, including a handful of premier deep threats.
The list below ranks the top-five draft-eligible wide receivers by deep receiving yards – or yards gained on receptions of 20-plus air yards – in 2018.
[Editor's Note: To view all of Pro Football Focus' advanced stats and grades for draft-eligible players, check out our 2019 NFL Draft Guide. All EDGE and ELITE subscribers already have access to the guide, and for those who don't, you can get your copy for as low as $9.99!]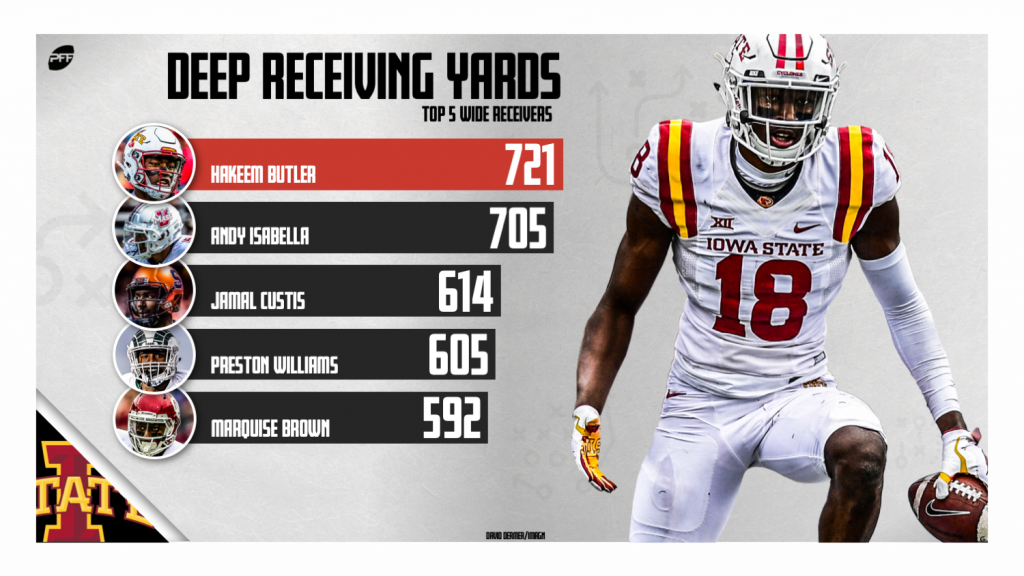 Hakeem Butler, Iowa State (721)
 Hakeem Butler is so much more than a big-bodied possession receiver. The 6-foot-5, 227-pound Iowa State product can stretch the field, as evidenced by his FBS-high 721 deep receiving yards in 2018. He caught 19-of-37 targets, including eight contested catches, of 20-plus yards for 721 yards and four touchdowns in 2018.
Andy Isabella, Massachusetts (705)
Few draft analysts are as high as we at PFF are on former Massachusetts wide receiver Andy Isabella. A former Ohio high school track star turned UMass wideout, Isabella gets behind defenses in a flash with his blazing straight-line speed. He caught 14-of-32 targets of 20-plus yards for 705 yards and nine touchdowns a year ago, ranking second in deep receiving yards and tied for first in deep touchdowns among draft-eligible wideouts.
Jamal Custis, Syracuse (614)
Flying a bit under the radar in this class, Syracuse's Jamal Custis ranked third in the 2019 draft class in deep receiving yards with 614 a year ago. He doesn't have blazing speed but still found ways to get open deep down the field.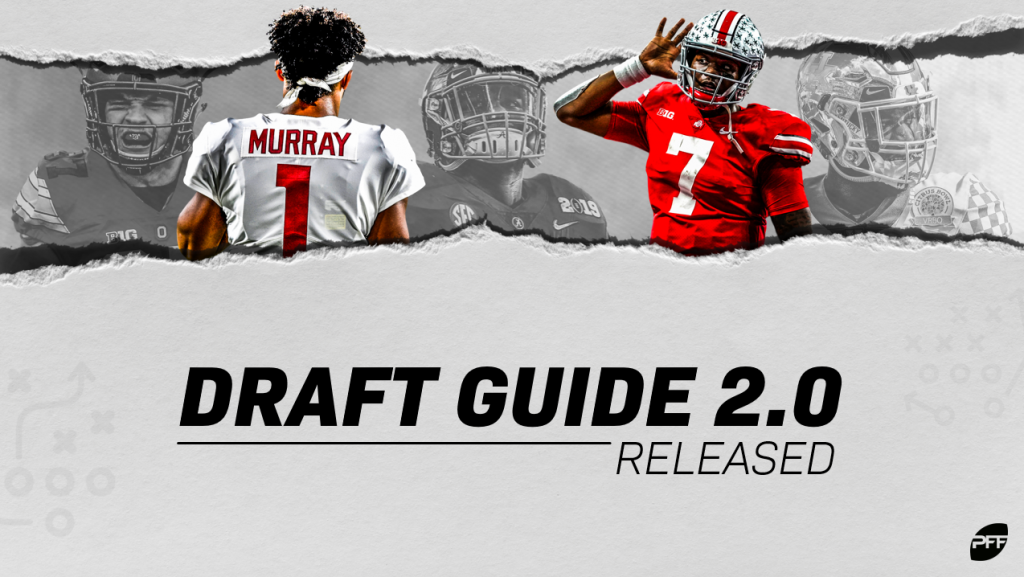 Preston Williams, Colorado State (605)
A tall, athletic receiver with a bit of a discouraging history, Preston Williams has much more to prove off the field than he does on the field. He turned in an outstanding 2018 season with Colorado State and was quite the force in the deep area of the field, catching 17-of-42 deep targets for 605 yards and six touchdowns.
Marquise Brown, Oklahoma (592)
What Marquise Brown lacks in size he makes up for in speed and quickness. The former Oklahoma phenom not only ranked fifth in deep receiving yards (592) in 2018, but he also ranked 10th in the class in 2017.