LSU wide receiver and 2019 Biletnikoff award winner Ja'Marr Chase has opted out of the 2020 season. He was the fourth-ranked player on PFF's draft board and probably the most complete receiver prospect since at least Amari Cooper. To date, Chase is the highest-ranked player on PFF's draft board to opt-out of the 2020 season (Oregon offensive tackle Penei Sewell is ranked higher at No. 3 overall, but he was going to play if Oregon had a season).
While it's obviously surprising every time you hear a big name opt-out, from a draft stock perspective, it shouldn't be too shocking. You'd be hard-pressed to find a receiver ranking for the 2021 draft that doesn't have Chase at the top spot. His situation was never going to get better than playing with the No. 1 overall pick at quarterback in a pass-heavy offense. A lot of things could have happened to affect his draft stock in his junior season, and almost all of them would be bad.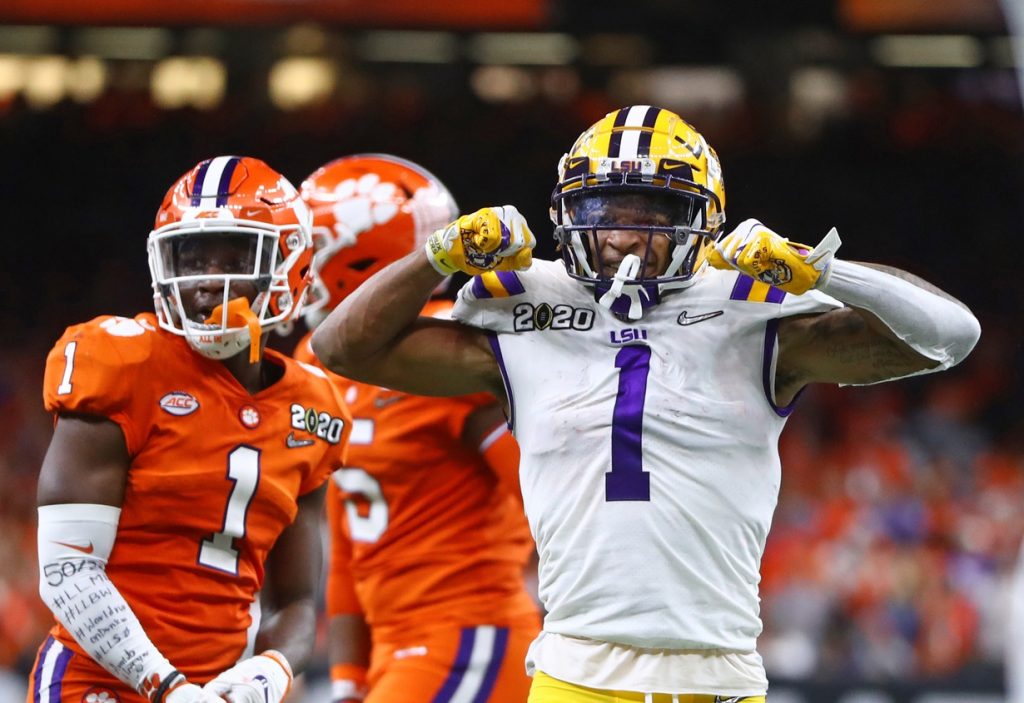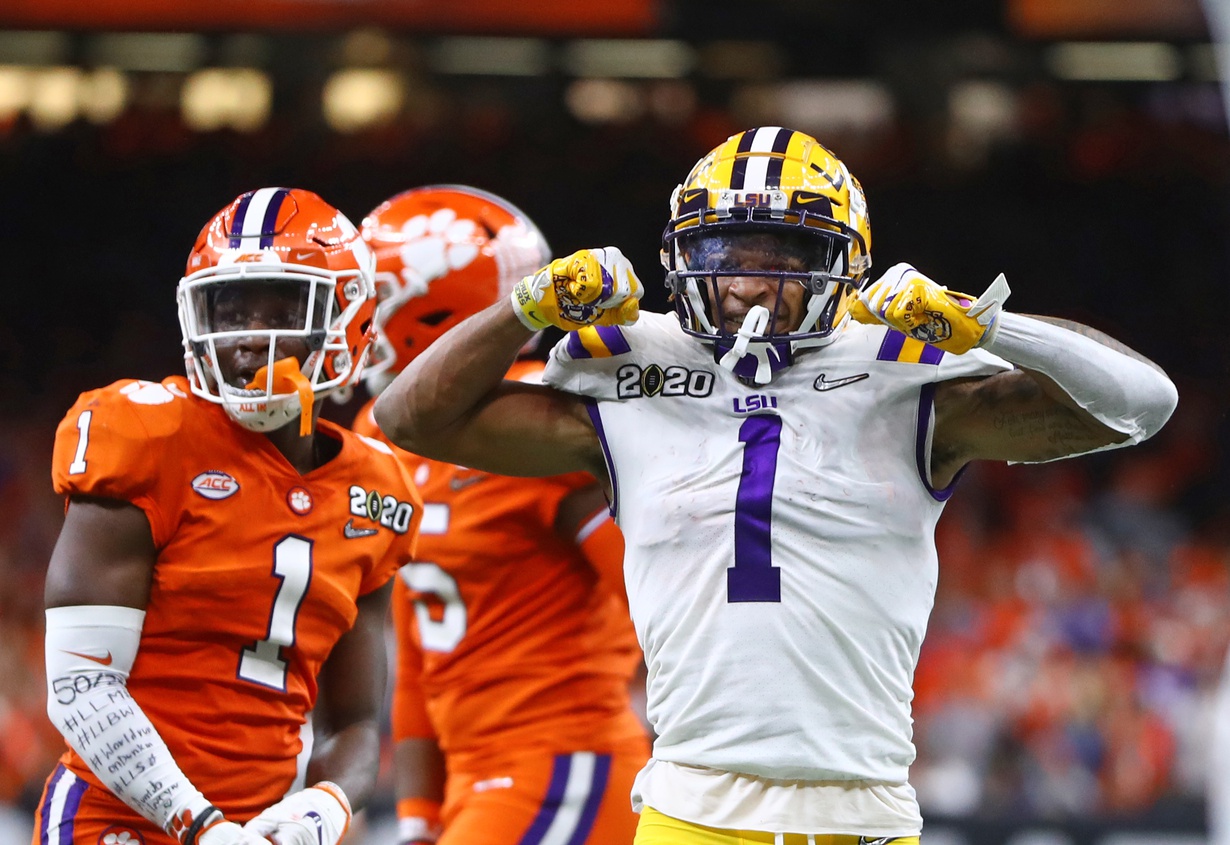 So what exactly are you getting next spring when you draft Chase? Easily Chase's biggest strength is just that… his strength. Listed at 6-foot, 208 pounds, Chase has a running back-esque body, but 'X' receiver route-running. Look no further than the Alabama game last year when Chase single-handedly torched cornerback Trevon Diggs' draft stock. Chase tossed around the 6-foot-2, 207 pound Diggs – who is two years older – at the line of scrimmage, at the catch point, and after the catch.
Ja'Marr Chase opt-out makes a ton of sense. He's the clear-cut WR1 in 2021, top-five player in the class.

loved his tape against trevon diggs, showed he can play bully ball at the LOS and burn people downfieldpic.twitter.com/CveGTcQojp

— Austin Gayle (@PFF_AustinGayle) August 30, 2020
Chase was 19 years old at the time. That's absurd physicality for a player that age. The concerns that face many college wide receivers about their ability to face NFL-caliber press coverage don't apply to the LSU wideout.
Another big plus in Chase's corner is the fact that very little of his production was 'schemed' or 'fluff' as I like to call it. Of his 84 catches for 1,780 yards and 20 scores, only 20 catches, 204 yards and two scores came on screens or RPO's. That means 64 catches, 1,576 yards and 18 scores were not really attributable to 'scheme'. He was the 'X' receiver in LSU's offense and the one tasked with beating one-on-one coverage on a regular basis. Of his 803 snaps last season, only 105 came from the slot. His 14.3-yard average depth of target (ADOT) is relatively deep by college standards, and his 21.2 yards per reception ranked second behind only Ceedee Lamb in college football.
Producing at the highest level, at the most difficult position to produce, against the best competition in America (in 2019 alone he faced two first-round corners, a second-round corner and a third-round corner) as only a sophomore makes it easy to see Chase's skills translating to the NFL. Even with the bevy of receiver talent in the 2021 class depressing the draft stock for some, don't expect Chase to fall out of the top-10.