They say that the best time to evaluate a decision isn't via the end result down the road, but rather with the information on hand at the given time. That's why it's the perfect time to evaluate the draft decisions made last night. Based on years of PFF grades, data and tape study, these are PFF's favorite and least favorite picks from the first round of the 2020 NFL Draft.
[Editor's note: Check out PFF's 2020 Mock Draft Hub, NFL Draft Big Board and NFL Mock Draft Simulator. PFF Elite subscribers can also download the 1,250-page 2020 NFL Draft Guide. For extensive coverage of the 2020 NFL Draft, check out all of PFF's 2020 NFL Draft coverage in one place.]
Favorites
The hashtag #TankForTua actually came to fruition. And it didn't take the Dolphins mortgaging any of their draft picks to get it done. Miami leaves the draft with the second overall player on the PFF draft board and a guy who we believe, when healthy, is every bit a franchise quarterback prospect. He earned back-to-back elite 90.0-plus grades in the SEC in 2018 and 2019 — the only such quarterback to do so in our six years of grading.
There were three tackles in this class we felt great about, all of whom were true juniors with elite athletic tools and elite grading profiles. In most drafts, those guys would go in the top 10. Entering the day with the 14th overall pick, the Buccaneers still somehow managed to snag one and had to flip only a Day 3 pick to get it done. Wirfs has seen his grade improve by leaps and bounds every single year of his Iowa career.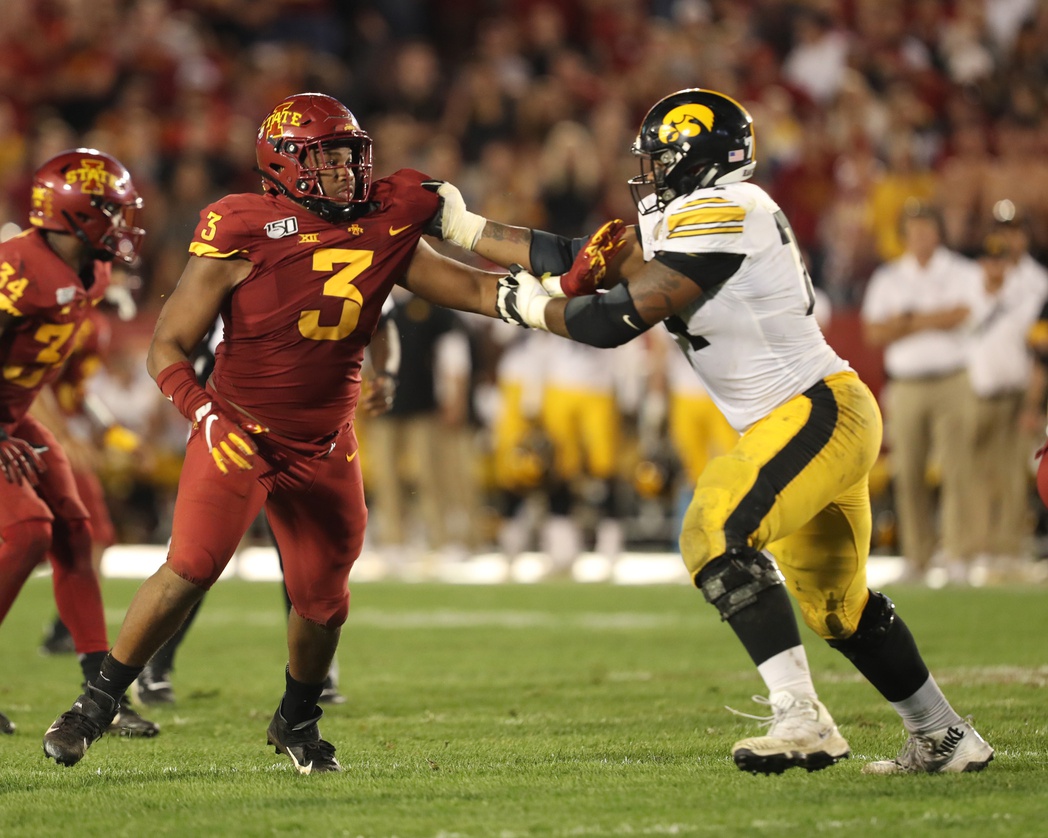 Jeudy is the most polished route-runner to come out in the draft since at least Amari Cooper. He also fills the deep threat role the Broncos reportedly craved across from Courtland Sutton.  It's easy to fall in love with Henry Ruggs' pure speed, but it was Jeudy who was the far more productive deep threat over the course of his Alabama career. Jeudy hauled in over twice as many deep catches (25 to 12) over the past three seasons.
You throw need out the window every day of the week when a talent like Lamb falls to you. Mike McCarthy's offense was famous for sending out three wide receivers on over 90% of the Packers' offensive snaps in his tenure with Green Bay, meaning Lamb starts alongside Amari Cooper and Michael Gallup in Dallas. The Cowboys are getting a receiver who averaged 1.5 more yards per target last season than anyone else in the draft class.
We may not have a massive sample size on Queen, but we saw enough to know that he's the type of linebacker we'd covet in the NFL. With 4.5 speed and explosiveness that help him play bigger than his listed 227 pounds, the 20-year old Queen is exactly what the Ravens defense has been missing — a weapon as a blitzer who's also versatile enough to cover the slot in a pinch. Queen allowed only 23-of-33 targets to be caught for 171 yards in his coverage all year long.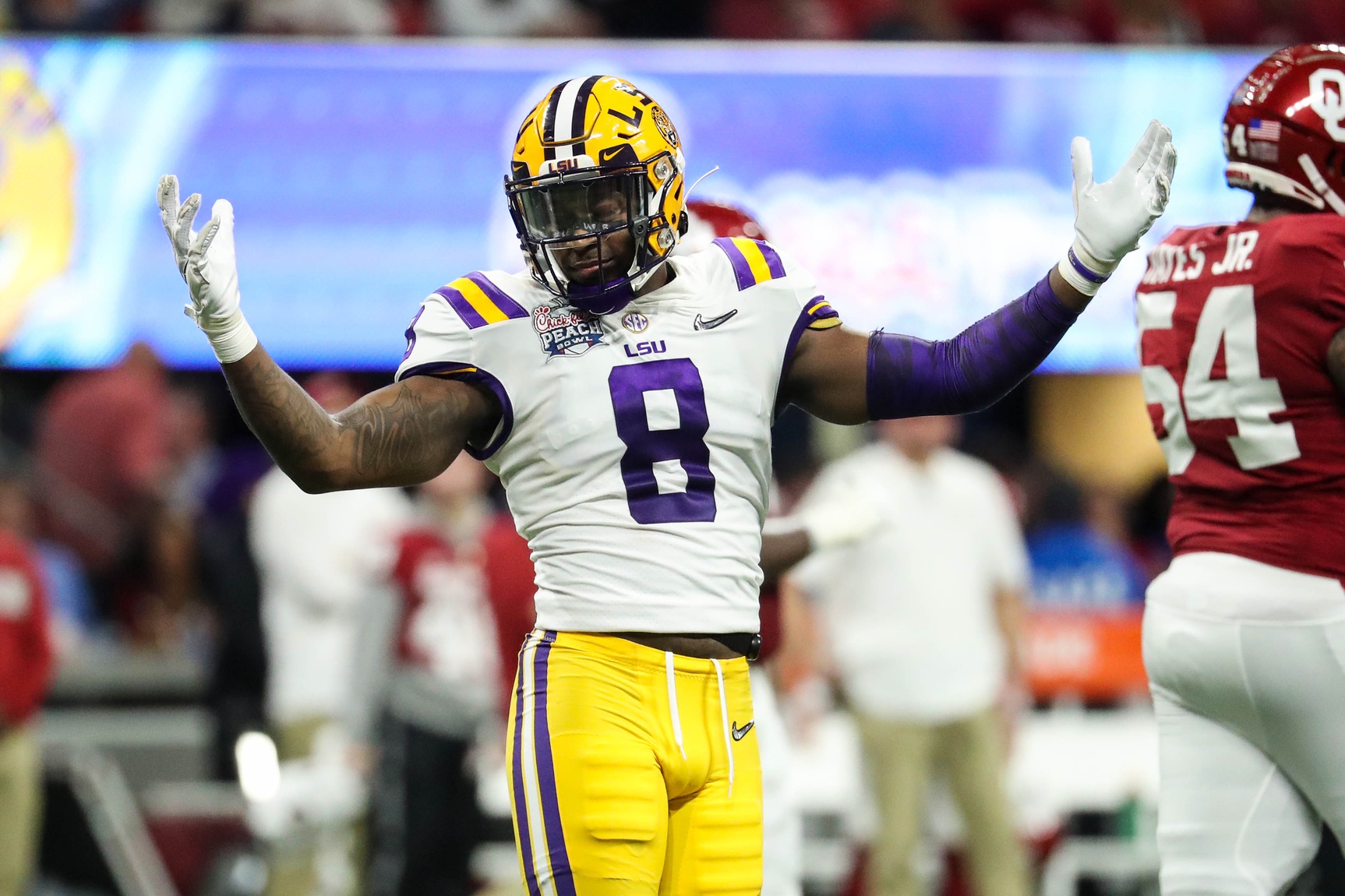 Least Favorites
I'm not sure what it would have taken for the Chargers to jump the Dolphins and snag Tua, but the difference between the Alabama and Oregon quarterbacks is enough that we'd have given up those picks. Herbert peaked as a sophomore by any statistical or grading measure. For a guy with the big-armed project label, it's concerning that he didn't improve over the course of his Oregon career. The scariest thing was that, even when you tried to account for the lack of receiver talent, the accuracy simply wasn't there.
The one stat that would terrify me if I'm considering draft Justin Herbert or Jordan Love is this…

% of uncatchably off-target throws targeting when an OPEN receiver 5-18 yards downfield in 2019:

Tua 4.3%
Hurts 5.0%
Burrow 5.1%
Love 14.1%
Herbert 18.1%

— Mike Renner (@PFF_Mike) April 13, 2020
Arnette does not in any way, shape or form fit the normal profile for a first-round cornerback. He's slow (4.56-second 40-yard time) and old (turns 24 in September) with below-average ball production (22 picks plus pass-breakups in three years as a starter) and poor length (30-inch arms). That would be a lot of strikes for a guy even if his play was elite, but Arnette earned only a 74.9 coverage grade for Ohio State last season. He was the 11th-best cornerback available on our board at the time he was picked.
My evaluation of Murray aside, I don't see the urgency to give up more picks to draft a linebacker in a fairly deep linebacker class. The Chargers are far from one player away and will be trotting out a rookie quarterback next year. Murray has been a missile without launch coordinates for much of his Oklahoma career and checked in at 62nd on the PFF draft board. In three years as a starter, he got his hands on only four passes.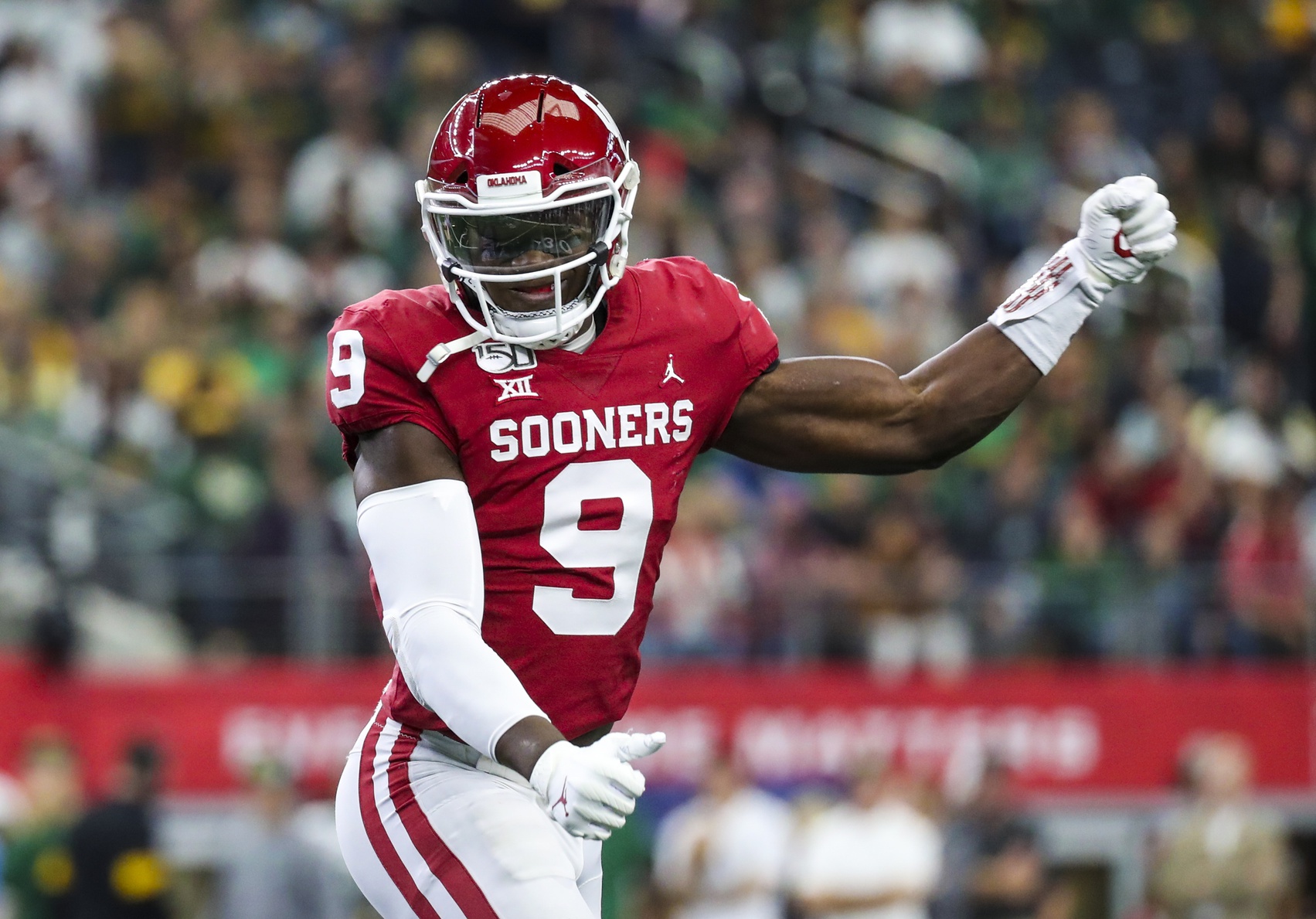 Wilson was the lowest player selected on the PFF draft board in the first round (111th overall). I highlighted him as one of the top tackle-guard converts in the draft class because he struggled mightily locating athletic edge defenders at the college level. He was the first player drafted in Round 1 in over 15 years to have a 3-cone over 8.0 seconds and short shuttle over 5.0 seconds. Those aren't traits that historically profile well to pass protection in the NFL. Taking projects like that at tackle isn't what the first round is for.
Nevermind the value of a running back. Nevermind the replaceability of a running back. Those aren't even what I want to focus on here with this pick. I am not arguing with who the Chiefs drafted here, either, as I'm a big fan of Edwards-Helaire's game. What worries me about this is utilization. Having a first-round running back on the roster can lead to sub-optimal decision making — whether consciously or subconsciously. For Andy Reid, that's calling more runs to justify taking a running back in the first round. For Patrick Mahomes, that's looking to check down a little sooner because he knows Edwards-Helaire could make something happen. You have a special type of talent in Mahomes that the league has never seen. I don't want to even take the ball out of his hands in favor of runs or ever have him doing anything other than keeping his eyes downfield looking for big plays.