The first week of the college football season isn't particularly known for its blockbuster matchups. That being said, there are still a handful of intriguing prospect matchups that will provide us valuable insight into certain players. You want to see players do it against the best of the best in college football, and these are the prospects who have the best chance of proving that this weekend.

[Editor's Note: All EDGE and ELITE subscribers have access to PFF's Preseason 2020 NFL Draft Guide. Subscribe today for as low as $9.99 to download your copy.]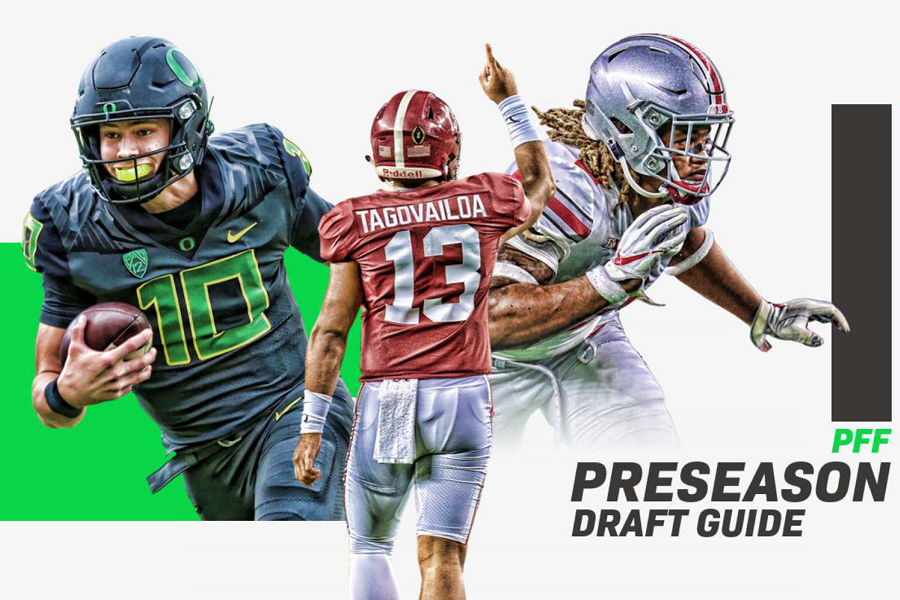 Oregon QB Justin Herbert vs. Auburn Defense
Herbert came out Week 1 of last season throwing darts all over the football field. He racked up five big-time throws against Bowling Green, but performances like that were too few and far between. The Oregon signal-caller just looked rattled in too many big games. Auburn loves to press on the outside (346 snaps last season) and disrupt the timing of routes giving Herbert a nice preview of what he'll see at the next level. 
Auburn DT Derrick Brown vs. Oregon OL (LG Shane Lemieux, C Jake Hanson, RT Calvin Throckmorton)
I know he plays in the SEC, but the Oregon line is likely the best Brown will face all season long. Calvin Throckmorton (4th round), Jake Hanson (5th round), and Shane Lemieux (5th round) all earned draftable grades in PFF's Preseason 2020 NFL Draft Guide, and true sophomore left tackle Penei Sewell may end up being the best of the bunch. Brown's inconsistency as a pass-rusher in 2018 will be put to the test early. He had four separate games last season with one or zero pressures.
Vanderbilt TE Jared Pinkney vs. Georgia Defense
The only tight end with a first-round grade in the preseason draft guide gets a shot at redemption from what was easily his worst performance in 2018. He managed a measley one catch for 12 yards on five targets last season against the Bulldogs. To add insult to injury, Pinkney also earned his worst run-blocking grade of the season. He'll be working downfield against one of the best safety duos in the country, as J.R. Reed and Richard LeCounte both earned coverage grades over 80 last season.
Boise State Edge Curtis Weaver vs. FSU Offensive Line
Calling Florida State's offensive line the 'best of the best' is beyond generous – it's outright ludicrous. But unfortunately for Weaver, the Seminoles are the only Power 5 team on Boise State's schedule this season. For Weaver, we'd love to see him pick up where he left off last season. He earned a 93.4 pass-rushing grade from Week 7 on last season.
Northwestern LB Paddy Fisher vs. Stanford TE Colby Parkinson
Fisher and Parkinson aren't top prospects in PFF's eyes at the moment. Both players were given a fifth-round projection in the PFF preseason draft guide. Both are true rising juniors, though, with a lot of football in front of them. Fisher's concerns are his ability to stick with receivers in man coverage, as he allowed 85.7% of his targets to be completed. Parkinson needs to prove he can play inline and separate more than he did in 2018 when 21 of his 53 targets were contested.
[Editor's Note: All EDGE and ELITE subscribers have access to PFF's Preseason 2020 NFL Draft Guide. Subscribe today for as low as $9.99 to download your copy.]