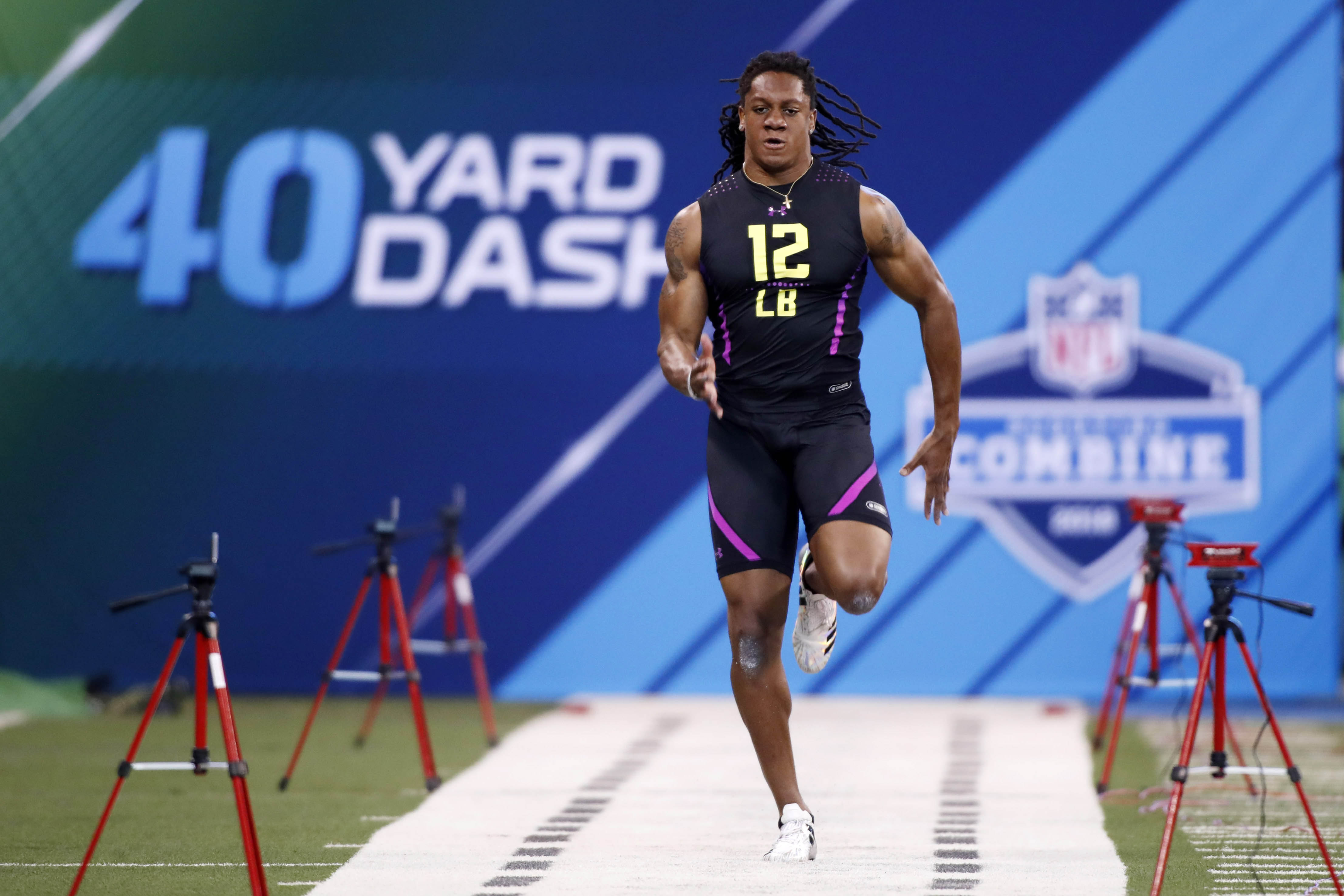 Mar 4, 2018; Indianapolis, IN, USA; Virginia Tech Hokies linebacker Tremaine Edmunds runs the 40 yard dash during the 2018 NFL Combine at Lucas Oil Stadium. Mandatory Credit: Brian Spurlock-USA TODAY Sports
With the 16th selection of the 2018 NFL Draft, the Buffalo Bills have selected Tremaine Edmunds. The former Virginia Tech star was selected 16th overall after finishing the 2017 season with an 87.1 overall grade, and a trade by the Bills to move up six spots from No. 22 overall.
Baltimore sent their Round 1 (16) and Round 5 (154) in exchange for Buffalo's Round 1 (22) and Round 3 (65).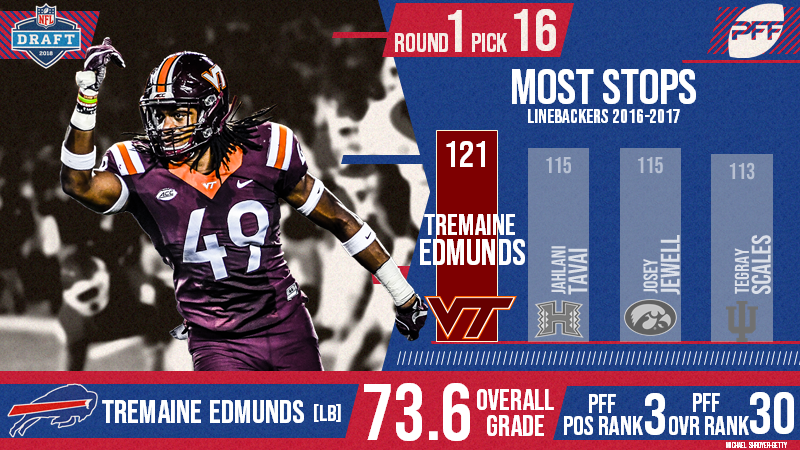 Edmunds ranked 34th among draft-eligible off-ball linebackers in tackling efficiency in 2017 (13.0).
He ranked ninth among draft-eligible off-ball linebackers in run-stop percentage in 2017 (12.5).
2018 NFL Draft – Round 1: 1 | 2 | 3 | 4 | 5 | 6 | 7 | 8 | 9 | 10 | 11 | 12 | 13 | 14 | 15 | 16 | 17 | 18 | 19 | 20 | 21 | 22 | 23 | 24 | 25 | 26 | 27 | 28 | 29 | 30 | 31 | 32