When Stanford running back Bryce Love decided to return after a record-breaking 2017 campaign, eyebrows raised collectively across the NFL. Love's draft stock had nowhere to go but down even if he improved his stats; the few hundred or so more hits he'd experience would only increase his injury risk in NFL teams' eyes.
And down his stock went. Love was largely ineffective hampering an ankle injury to 4.5 yards per carry before tearing his ACL in Stanford's season finale. Pretty much everything that could go wrong for him did, but exactly how much should that torpedo his draft stock? When healthy, Love's 2017 tape was the most impressive of any back in this class.
One of the biggest reasons I say that is because of Love's ability to run through trash at the line of scrimmage. The problem with a lot of 200-pound backs is that they're unwilling to stick their noses in it and grind out yards through tight holes inside. Stanford's power/counter heavy offense wouldn't function without that sort of ability from their running backs and you saw that willingness from Love again and again.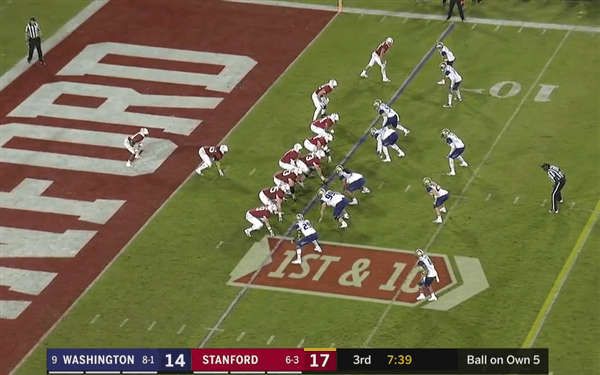 I realize this isn't the most impressive run (we'll get to those later), but it's indicative of a mentality needed to be a full-time back in the NFL. The blocking in the run above is objectively bad. The left guard is stacked and being shed, the center falls on his face, the right tackle is thrown into the backfield and the right guard gets no movement on his double team. On a lead iso run like that, the running backs best bet is to follow the full back, but that's leading him right into 350 pound Vita Vea's lap. Instead of trying to bounce it outside or stop his feet to shy away from a hit, Love takes a split-second to assess the situation and barrels right into the nose tackle. The result is a six-yard gain when many would pick up one or two.
Now, I'm not saying he's going to be Josh Jacobs as a short-yardage runner or anything – there are far better yard-grinders in this class than Love. But Love has that faculty while also bringing something to the table that no other back in this class does: speed. One of the big problems with listing traits in a scouting report is that it can be difficult to ascertain the degree of said trait. A handful of backs in this class rightfully deserve to have their 'speed' praised, but none of them have speed the way Love has speed. We're talking legitimate angle altering juice that doesn't even need broken tackles to take it to the house.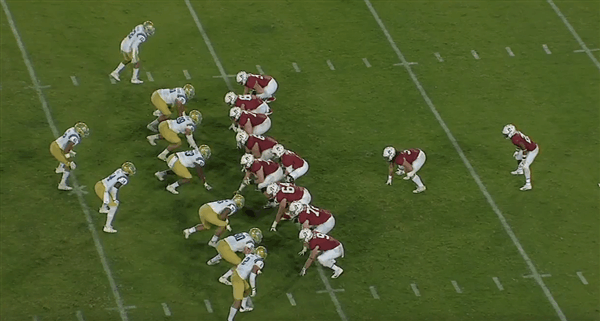 He obviously couldn't run a pre-draft 40 because of his injury, but there's little doubt it would have been sub 4.4. This is a guy who set United States junior track records as a sprinter growing up. And while he doesn't have to break tackles to hit home runs, he still broke tackles at one of the highest rates in college football. Love's 76 broken tackles on the ground back in 2017 were the fourth-most of any running back and only Iowa State's David Montgomery and San Diego State's Rashaad Penny (a first-rounder last year) had higher broken tackle rates among backs with 220 carries.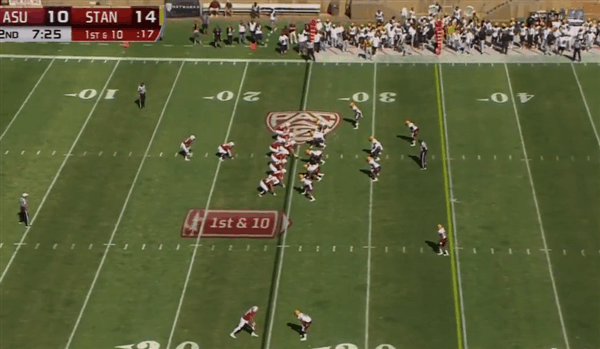 Love finished the 2017 season with 30 carries of 20 yards or more 2017 – the second-most in a single season since we started grading in 2014 (Melvin Gordon, 2014). The ankle injury obviously hobbled him throughout this past season when starting and stopping, but you still saw the high-end juice when he got up to speed.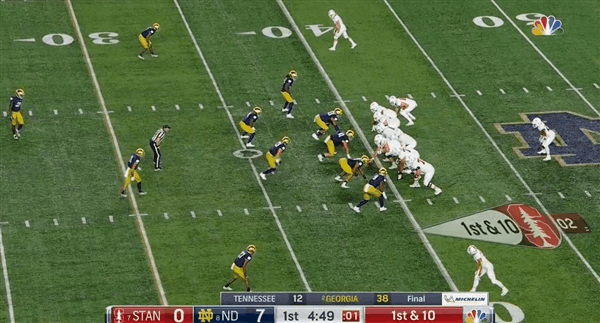 So if you're keeping track at home we have
Between the tackles running ability: check
Game-changing speed: check
Elite elusiveness: check
There isn't a back in this class with that combination, but unfortunately no one can know for certain if Love will ever check those boxes again. Where you should draft Love at this point isn't a question we can answer. It's one for his doctor. If he assures that the Stanford back will make a full recovery, Love will be one of the steals of the draft.