• Texans take advantage of Will Levis' fall down the board: Houston drafts Will Anderson Jr. at No. 2 and then takes the Kentucky signal-caller at No. 12 in this mock draft.
• Paris Johnson Jr. the new favorite to go No. 3: Sportsbooks continue to fluctuate, but Johnson appears to be high on the Cardinals' board at third overall.
• Eagles load up with Nolan Smith, Brian Branch in Round 1: Philadelphia continues to build on an already strong defense by selecting two of the top players at their positions.
Estimated Reading Time: 9 mins
---
People rarely read introduction paragraphs, and that percentage is certainly even lower for a final mock draft.
So let's get right to it. Using both what I've watched and what I've heard, here's my final predictive mock draft for the 2023 NFL Draft.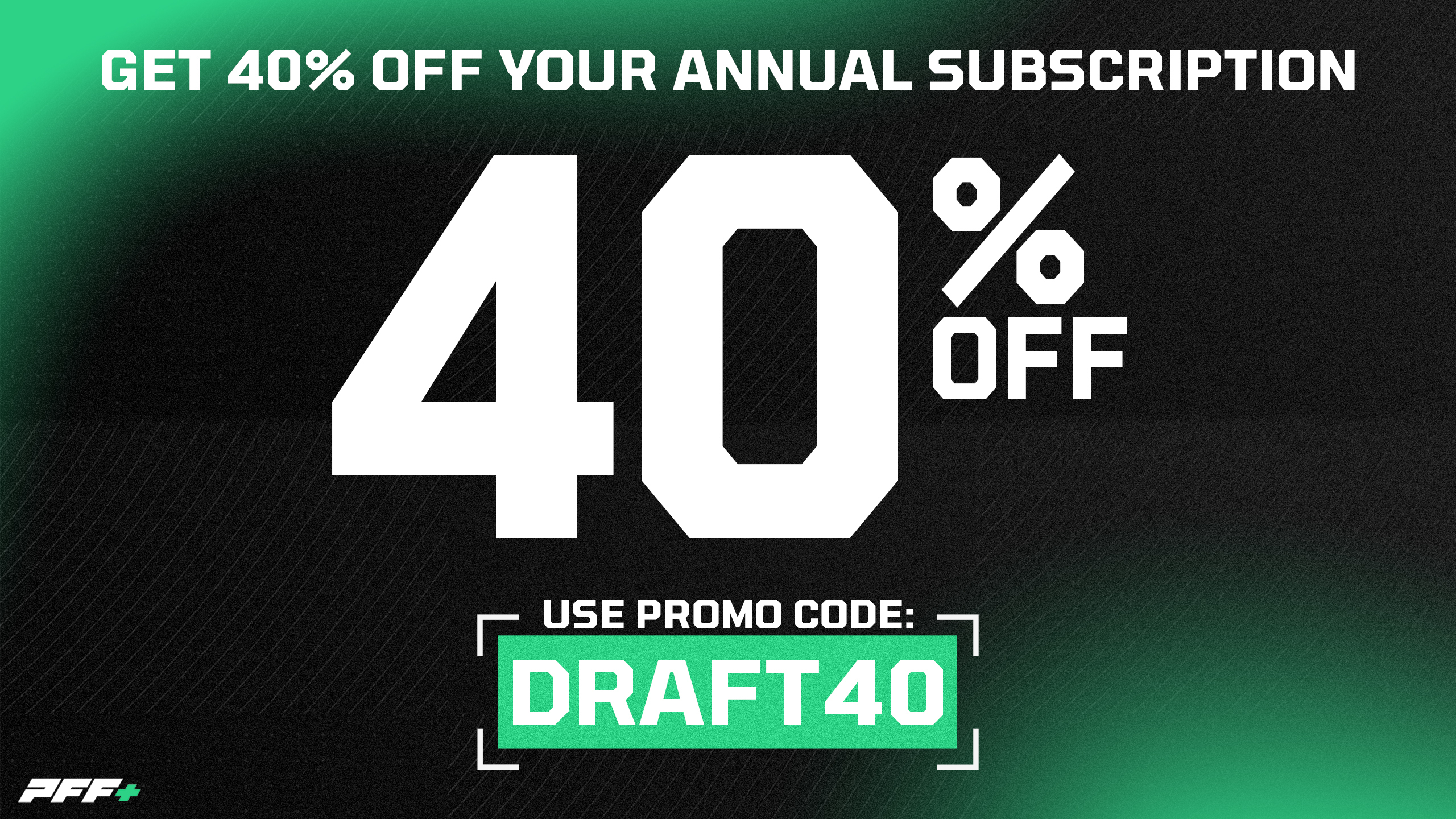 ---
It's Bryce in the end, and it should have been Bryce all along.
---
I think the Texans want a quarterback, but I think they're feeling ambitious enough to have their cake (the top defensive player in the draft) at No. 2 and eat it, too (stay aggressive for a quarterback using No. 12 in a potential trade up). Anderson was the far more productive player compared to Tyree Wilson.
---
Things have been heating up behind the scenes for Arizona to take Johnson as the top offensive tackle in the class at No. 3. They'd love to trade down, but it has been rumored no one is close to the price they want (likely a first next year). If they stay here, my best bet is PJJ, though Illinois' Devon Witherspoon is also in play.
---
With three of the top quarterbacks still on the board, the Colts find themselves in an unfamiliar situation to most mock drafts. Ultimately, I believe accuracy has been an emphasis for Indianapolis in its quarterback search. That brings the team to Stroud.

---
I believe the Seahawks will be in on Jalen Carter. They could be a sneaky trade-down candidate, but at this spot, with Anderson off the board, Carter seems like the pick over Florida's Anthony Richardson.
---
Witherspoon's entire play style screams "Dan Campbell defense." With Jeff Okudah traded to the Falcons, I think they'll lock this one in with no pass rusher alluring enough to tempt them.
---
It feels like the worst-kept secret that the Raiders have been heavily evaluating this cornerback class. Gonzalez gives them a CB1 ceiling on the outside. 
---
I have a strong feeling the Falcons will trade back; it both gets them extra draft capital to potentially trade back up into the first round, if they want, and also would make them feel good about selecting Bijan Robinson just a little later in the order. But if they can't find a trade partner, I still believe Robinson is their guy. 
---
If Wilson doesn't go No. 2 overall, I think he could fall a bit. But I don't see that fall getting past Chicago, especially with the way this mock draft has played out.
---
Rumors are that the Eagles have been doing a lot of homework on three players: Peter Skoronski, Bijan Robinson and Nolan Smith. Robinson isn't on the board here. Skoronski is, but ultimately, if they believe Skoronski is more of a guard (which many in the NFL do), I think they'd rather go for the athletic pass rusher.
---
The Titans don't seem committed to either Ryan Tannehill or Malik Willis as short- or long-term starters. They may be a team you could see make a small jump for a quarterback, but if the quarterback frenzy doesn't happen, they could sit back and still land one outside the top 10. Richardson and Derrick Henry in the same backfield would be quite imposing for a team that loves the ground game.
---
I'm not totally buying Levis at No. 2 for the Texans, but I do still think they like him. I believe they'll eye him in a trade-up, or even here at No. 12 if they think he can fall to them.
---
Jaxon Smith-Njigba is the fan favorite here, but I just can't see it given the Packers' history of size thresholds. Tight end will be in play, but now holding the Jets' second-round pick, Green Bay can wait to capitalize on a deep tight end class. I think it's edge rusher or offensive line: Myles Murphy or Darnell Wright. I went Murphy in a coin flip. 
---
If Skoronski makes it to New England, and if they obviously don't trade out, I have to imagine he's their guy. Cornerback could also be in play, but Skoronski would be the best football player left at this point.
---
Jones feels like a boring pick at this point. It's not a lock – Smith-Njigba and even Calijah Kancey could be in play here. But protecting Aaron Rodgers is paramount. 
---
The Commanders decided against picking up Chase Young's fifth-year option, so both Young and Montez Sweat will be free agents next offseason. And given the money the team has already spent across their interior defensive line, it's highly unlikely both would return. Washington will need to invest in a pass-rusher on a rookie contract, and Van Ness seems like their type. 
---
It's been rumored the Steelers have called teams about moving up for Paris Johnson Jr., the top offensive tackle in the class, but that leap is likely too far. If they sit back and let the class come to them, Wright feels like a match. Head coach Mike Tomlin got a very close look at how dominant Wright was in person at the Senior Bowl.
---
Kancey's size won't be for every team, but his production and the fire he plays with are undeniable. That fits the description of what is needed on the Lions' defensive line.
---
The Bucs moved on from longtime left tackle Donovan Smith this offseason, and right now, they don't have anyone to line up opposite Tristan Wirfs. Harrison can be that guy.
---
If Smith-Njigba doesn't go to the Packers or Jets, this is the next logical landing spot.
---
The Chargers want more speed on offense. Some teams have attempted to fix that need for speed by (sometimes) forcing a wide receiver, but how about the Chargers get that speed while helping themselves deal with the Austin Ekeler trade demand by drafting one of the most dynamic players in the class? This would be a big win.
---
The Ravens have only five picks in the draft, so they are unlikely to stay in this spot and will be eyeing a trade-down. If they do stay, expect them to land on a cornerback. Pick one of Porter or Deonte Banks.
---
Like Baltimore, the Vikings currently have only five picks. They will also be looking to move out of this spot to acquire more draft capital. If they stay, it would be for a player they believe is worth it, and a quarterback of the future would fit that bill. 
---
Even with Brian Branch on the board, I think it's more in this front office's DNA to take a super athlete for their need at defensive back. Banks was a 90-plus percentile athlete at the scouting combine.
---
We know the Giants love their trench picks, and we've heard that they have been interested in the Minnesota product throughout the process. I think he's their guy.
---
If it's not Bijan Robinson (or maybe Gibbs), it sounds like Mayer will be the player the Cowboys covet. In this scenario, both running backs are off the board, so the Cowboys go with the Notre Dame tight end. 
---
From what I've been told, Buffalo will be another team that will try to trade down out of their current spot. If it doesn't happen, they could take the first linebacker off the board, but perhaps they look for some extra juice at receiver with Flowers.
---
The Bengals will be trying to replace a lot of playmaking lost in their defensive backfield between Jessie Bates III, Vonn Bell and Eli Apple. No one in college football made more plays on the ball than Forbes over the last two seasons. I have a hunch the Bengals are aware of that.
---
I could see the Saints getting aggressive in a small trade-up for Bresee or even edge rusher Keion White. With both available here, I have them taking the former No. 1 overall recruit in the country.
---
Branch is too good a football player to make it out of the first round. The Eagles would know that. He's one of the most reliable defensive players in the draft class and could be an impact player for Philadelphia in Year 1.
---
It would be a truly incredible scenario for the Chiefs if Kincaid made it this far. Ultimately, I don't think he does. With him off the board, I could see them dipping into the edge-rush class of Will McDonald IV, BJ Ojulari or Felix Anudike-Uzomah. Still, Kelce and Kincaid on the same team would be very difficult to stop.