Nick Bosa is the best defensive lineman in college football. Period. Quite frankly, it's not even close.
The college football landscape is loaded with talent along the defensive line this season, but on a play-for-play basis, Bosa stands in a league of his own.
Traditional defensive line stats like sacks will never tell the entire story. Even the NCAA's sack leader from a season ago – Sutton Smith – registered a sack on only 3.6 percent of his pass-rushes. Quoting that stat to explain someone's pass-rushing prowess would be just like ignoring 95-plus percent of their plays.
Using Nick Bosa's nine sacks then as an indicator that he's not the most dominant pass-rusher in college football is about as silly as when Joey Bosa's seven sacks were used as an argument for him being overrated before the draft.
The fact of the matter is, we at PFF track how often defensive linemen beat the offensive lineman in front of them. Whether that ends up in a sack, hit, hurry or nothing else, is more a factor of the offensive play call than anything the defender can control. Last season, Bosa won 28.0 percent of his pass-rushes. The next best number among all returning Power 5 defensive linemen was Anthony Nelson of Iowa at 22.9 percent.
The win rates of other notable defensive linemen across college football are below.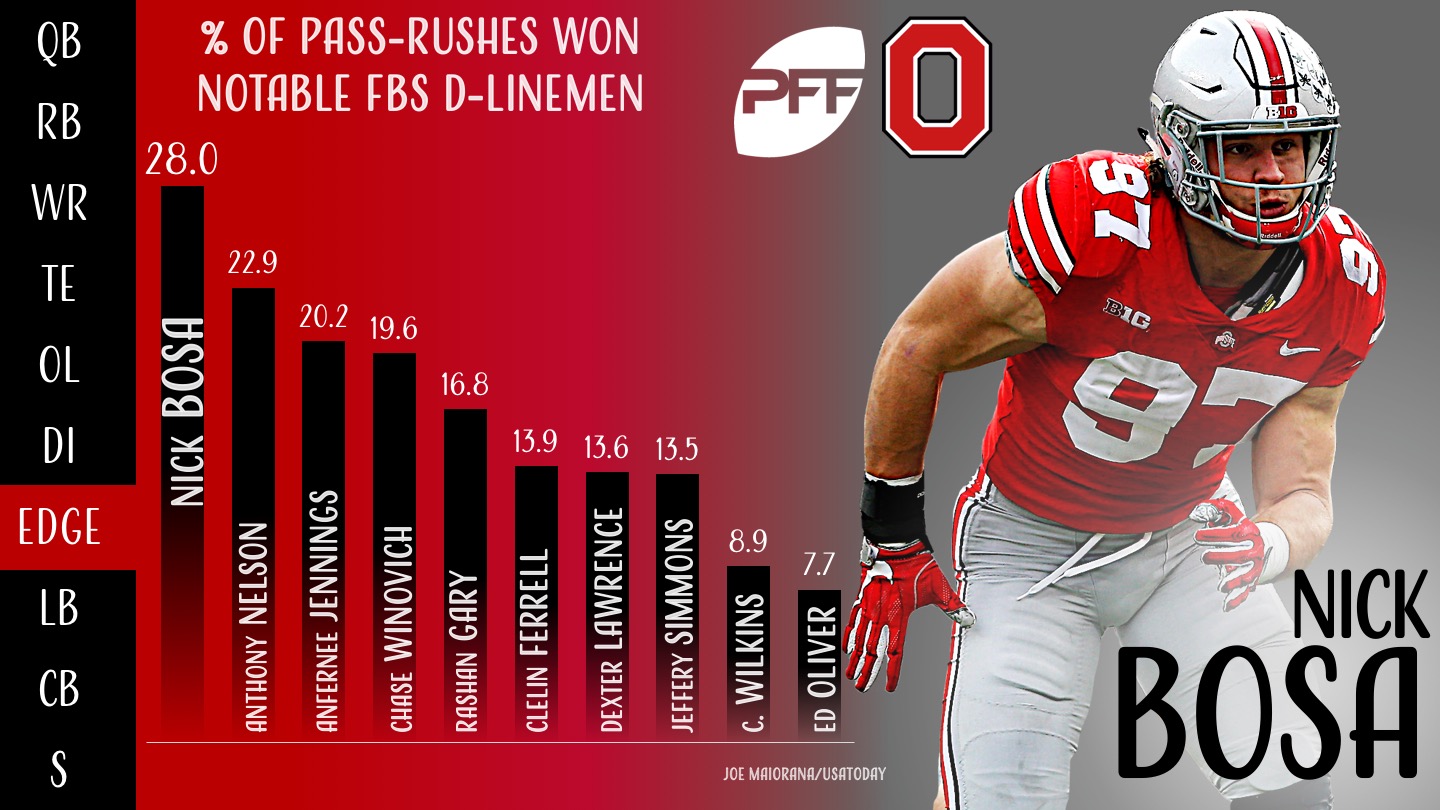 With such a gap in win rates, it's difficult to see anyone on that list being ranked ahead of Bosa. Especially when you consider Bosa has been that good already as a true sophomore.