The first proverbial domino of the 2021 NFL Draft has fallen. Virginia Tech redshirt junior cornerback Caleb Farley has officially opted out of the 2020 college football season. This ain't no fringe prospect, either. Farley is the top cornerback on PFF's draft board at the moment and 12th-ranked prospect overall. While he certainly could have solidified that status with a stellar 2020 season, Farley already has the on-field production as well as the prototypical measurables to be worthy of a top draft pick.
[Editors Note: PFF's customizable NFL Mock Draft Simulator gives you the opportunity to be the GM of any team and is now updated with a select group of 2021 prospects]
The first thing you notice about the Virginia Tech cornerback on tape is his size. Standing 6-foot-2 and 207 pounds, Farley has the type of body that can fit into any scheme in the NFL. That combination of size and length plays on the outside in the league.
The second thing you notice about Farley is that he can straight-up scoot. There wasn't a wide receiver who got a step on Farley downfield last season that the cornerback didn't makeup in a blink of an eye. That's not because he was facing slow college receivers, either. Farley is a two-time honoree on Bruce Feldman's annual freaks list, has blazed a 40 as fast as 4.35 and was reportedly clocked at over 24 miles per hour on GPS trackers during the Notre Dame game last season.
What's so important about being big and fast at cornerback, you ask? It gives you a lot of leeway. Whether that's jamming receivers at the line of scrimmage or sticking with them down the football field, Farley can make mistakes and still recover. Colts GM Chris Ballard preaches finding defenders who can recover from mistakes because of how quickly the NFL game moves and how often you'll find yourself not in the right position.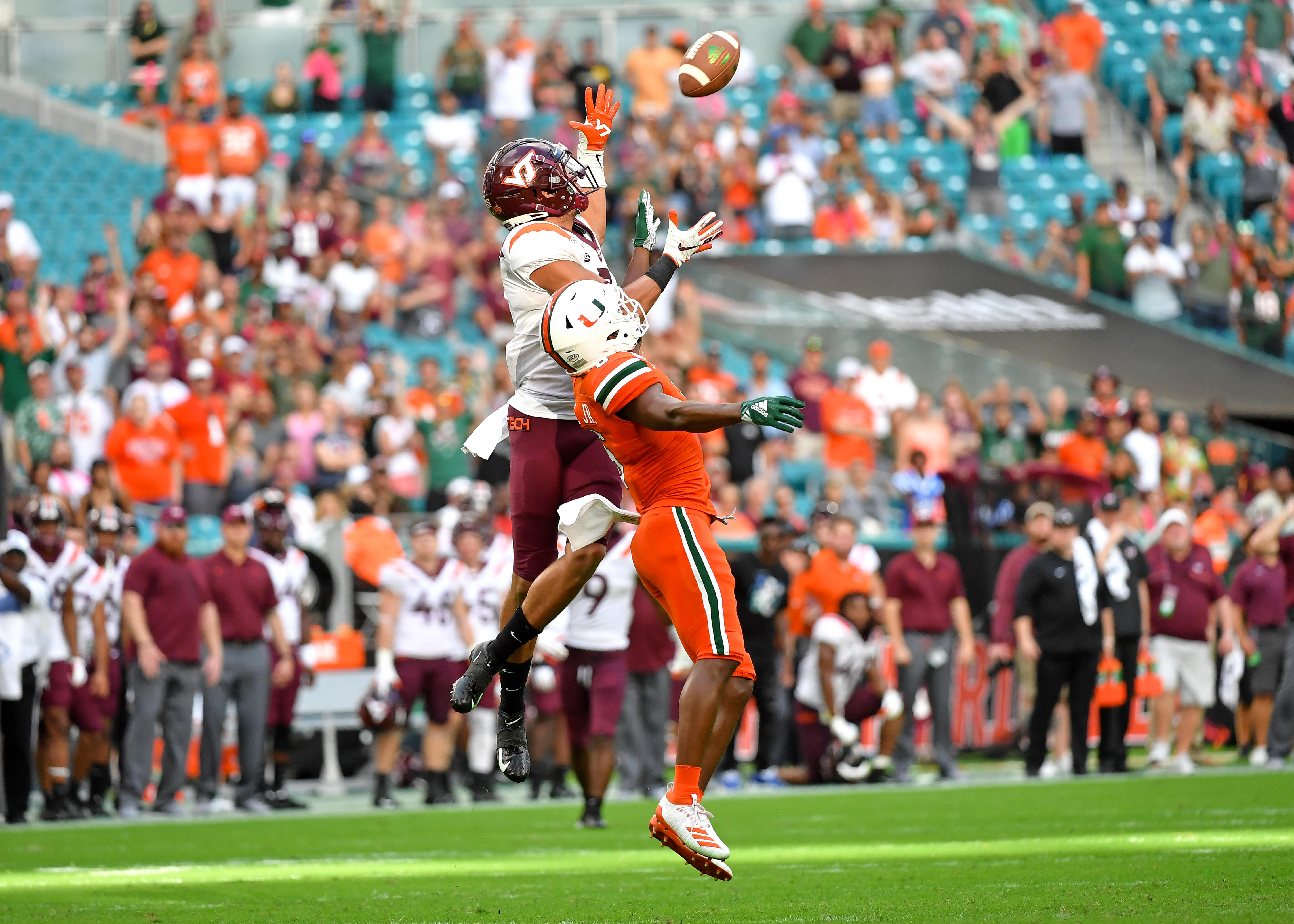 Farley personifies that ability, and it's why he basically didn't get beaten last season. Farley allowed only 18 catches on 50 targets all season long for 257 yards. In his final three games, he allowed one catch on eight targets for four yards with a pick and a pass breakup. For the year, he allowed a passer rating against of 26.8 (that's lower than spiking the ball every snap) and earned a coverage grade of 90.5.
Of course, it's not all sunshine and rainbows with Farley, which is why he's not seen in the same light as someone like Jeffrey Okudah. To put it bluntly, Farley has been an awful tackler over the course of his career. He's missed 21 of his 80 career attempts. That's over 25%. He's also been underutilized as a press-man cornerback in Virginia Tech's scheme. His blend of size and athleticism screams press-man corner, but he's played a grand total of 58 snaps in such coverages over the course of his career. Compare that to Okudah, who saw 242 such snaps over the past two seasons, and you can again see why we're not as comfortable with Farley's projection currently.
Farley won't be the last player to opt-out, but he will be among the most talented. Forgoing a season that could have made him a lot of money could not have been an easy decision for Farley to make, but there's no reason it should drop him out of the first round next spring.