•Using PFF's preseason positional rankings and PFF-exclusive stats, here are the best defensive lines in the country.
•Alabama ranks first, led by superstar Will Anderson Jr.
•For a detailed analysis of nearly every FBS team, check out PFF's 2022 College Football Preview Magazine.
---
College football is just about here, which means it's time to wrap up our preseason preview. 
PFF's lead college analyst Anthony Treash already went over the best players at every position, but what about the best position groups? Using his rankings and PFF-exclusive stats, here are the 10 best defensive lines in the country.
Note: This ranking includes all interior defensive linemen and edge defenders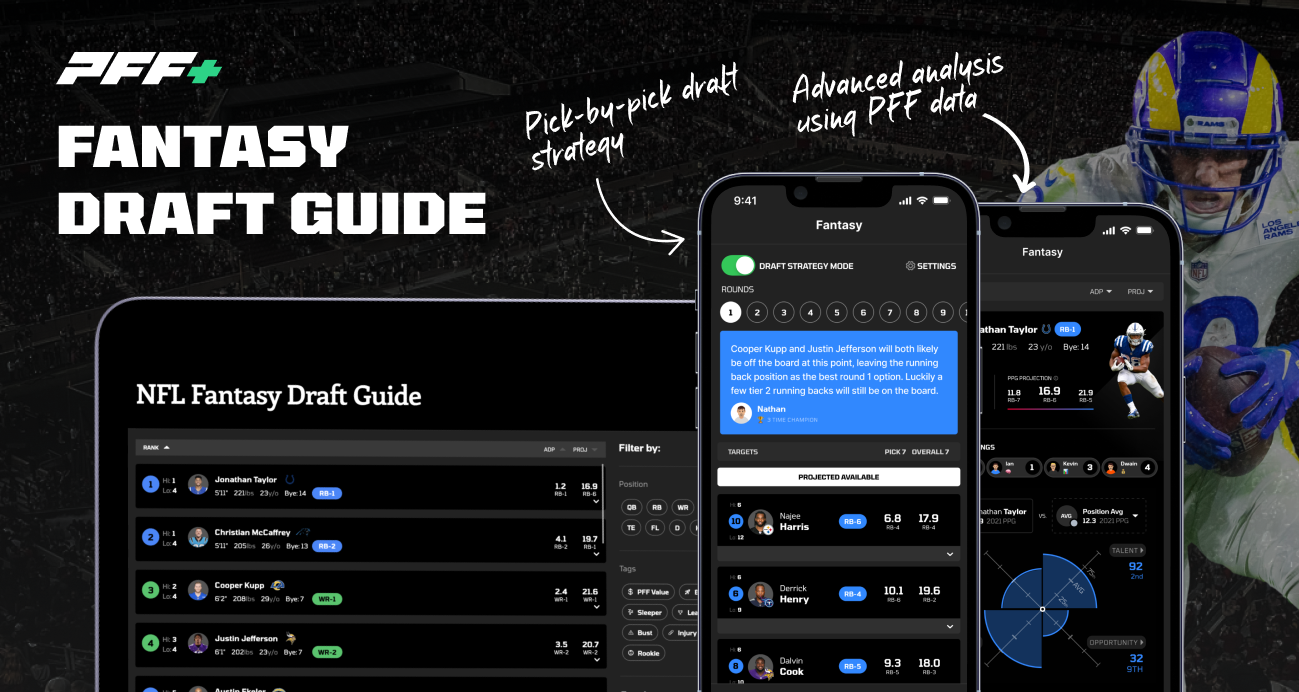 Will Anderson Jr. has led the nation in pressures two years in a row. Coincidentally, those were his first two years in college. He spearheads the Crimson Tide defensive line as PFF's No. 1 edge defender in the country and the No. 2 overall prospect in the 2023 NFL Draft. On the opposite side, Alabama has another budding superstar in sophomore Dallas Turner, a top-20 edge defender in PFF's rankings. On the interior, Byron Young earned an 88.8 run-defense grade last season, first among returning interior defensive linemen in the Power Five. He places top-15 in PFF's preseason rankings. 
Most QB pressures over the last two seasons

1. Will Anderson Jr, Bama – 124

????????????

2. Nik Bonitto, Oklahoma – 88 pic.twitter.com/Gu4zzCOR0w

— PFF College (@PFF_College) November 22, 2021
Choosing between Alabama and Clemson for the best defensive line in the country is splitting hairs. Bryan Bresee, Myles Murphy and Xavier Thomas all rank among the top 10 at their respective positions in PFF's rankings. Since entering college in 2020, Murphy's 92.2 run-defense grade stands first among FBS edge defenders. He and Bresee are also currently two of PFF's top 10 prospects in the 2023 Draft.
People who are 6'5", 300 pounds should not be able to move like this.

Bryan Bresee (#11) is in for a massive comeback season. pic.twitter.com/nngBJLwLsV

— Max Chadwick (@Chad_Maxwick) May 9, 2022
Georgia's defensive line produced three first-rounders in the 2022 NFL Draft, including No. 1 overall pick Travon Walker. The Bulldogs still have the best defensive line duo in the country in Jalen Carter and Nolan Smith. Carter led all Power Five interior defensive linemen last year with a 90.0 pass-rush grade and is PFF's top interior defensive lineman in college football. Smith earned a 90.6 run-defense grade last season, which ranks first among returning Power Five edge defenders. He trails only Will Anderson Jr. in PFF's edge rankings. 
Trying to study ELIGIBLE prospects… Get away from me #88!

Jalen Carter… Wtf. Did he change gaps on his own here, anticipating the run to the left?! And then was still able to fall back into the B-gap. Damn. pic.twitter.com/QLjrF5B56X

— Ben Fennell (@BenFennell_NFL) October 20, 2021
The Tigers sport two top-20 edge defenders in B.J. Ojulari and Ali Gaye, but the real star is on the interior. Jaquelin Roy took a huge step forward last season with an 81.2 grade, more than 30 points higher than his 2020 mark. He especially shined as a pass-rusher, with an 89.6 pass-rush grade that trailed only Jalen Carter among Power Five interior defensive linemen. He'll help bring along Maason Smith, a former top-20 recruit who was named LSU's breakout player in PFF's College Football Preview magazine. 
Florida is the fourth SEC school in the top-five, showing how loaded the conference is along the defensive line. The Gators feature two players who made the top 15 in their respective positional rankings in Gervon Dexter and Brenton Cox Jr. Dexter excels when lined up over the center. His 84.6 pass-rush grade when playing zero- or one-technique last year placed third among Power Five interior defensive linemen. Cox earned 80.0-plus grades as both a pass-rusher and run-defender since 2020, joining only Will Anderson Jr. as the only SEC edge defenders to do so.
Calijah Kancey is Pittsburgh's best defensive lineman since Aaron Donald. Since 2020, he owns the best overall grade, best pass-rush grade and fifth-best run-defense grade among Power Five interior defensive linemen. He ranks third on PFF's interior defensive linemen list — behind only Jalen Carter and Bryan Bresee. Alongside him are two of the ACC's 15 highest-graded edge defenders from last season in Habakkuk Baldonado and Deslin Alexandre. Baldonado cracked the top 20 of PFF's preseason edge defender list. 
Miami is one of four schools with three defensive linemen in PFF's top 25 positional rankings. One of those players is UCLA transfer Mitchell Agude, who ranks third among Pac-12 edge defenders with 55 pressures since 2020. Hurricanes fans are hoping he'll fare as well as another former edge defender who transferred from UCLA to Miami, Jaelan Phillips. The interior is bolstered by Jared Harrison-Hunte and Leonard Taylor, who both made the top 25 of PFF's list.
The defensive line was arguably the biggest reason Oklahoma State made the Big 12 championship game last season. The unit finished third in the Power Five with an 81.6 run-defense grade. Back for 2022 are Tyler Lacy and Collin Oliver, two of the three highest-graded returning edge defenders in the Big 12. Oliver was the highest-graded true freshman edge defender in 2021 and is PFF's No. 24 edge defender in the country. That's not even mentioning Brock Martin, who finished with the second-most pressures in the Big 12 last season. The Pokes lost the Big 12's highest-graded interior defensive lineman last year in Jayden Jernigan, but that trio of edge defenders keeps this group as the class of the conference.
The biggest threat to dethrone Oklahoma State as the top defensive line in the Big 12 is Baylor, whose defensive line is the Cowboys' antithesis. The Bears return their top three edge defenders, but none graded above 65.5 last season. However, the nation's best interior defensive line resides in Waco.
Jaxon Player and Siaki Ika rank fourth and 11th, respectively, on PFF's interior defensive linemen list. Player transfers in from Tulsa, where he posted 85.0-plus pass-rushing and run-defense grades in 2021, the only interior defensive lineman in the country to do so. Ika might look like a run-stuffing nose tackle at 6-foot-4 and 350 pounds, but don't let his size fool you. He earned the third-best pass-rushing grade among Power Five interior defensive linemen last year. 
Isaiah Foskey headlines Notre Dame's defensive line as a top-10 edge defender in college football. He increased his grade from 63.5 in 2020 to 80.7 last season. He's joined by PFF's No. 14 interior defensive lineman, Jayson Ademilola, who earned a 77.1 grade in 2021 — 17th among Power Five interior defensive linemen. The Fighting Irish fielded the sixth-highest-graded Power Five defensive line last year and should be able to finish top 10 again in 2022.