Quarterback is clearly the most important position on the field — without a good quarterback, a team isn't going to win games against any of college football's elite squads. The same can be said for the second-most valuable position on the field. In our findings, cornerback is the next most valuable position in the game at the collegiate level (NFL's is wide receiver, with cornerback in third). Pairing a good quarterback with not one but two solid cornerbacks on the outside is the key driver to team success and is what can separate a team from the pack.
This week, we are going to dive into which teams have the best outside cornerback tandems in college football by using a combination of PFF's play-by-play grading and other advanced data. Below, you'll find our top 10 as we head into Week 6 of the 2020 season. A greater emphasis was put on 2020, but we also took into account the 2019 season for those with minimal game action thus far. And please note that we did not include any duo to not play a snap in the 2020 season (i.e., schools from the Big Ten and Pac-12).
Jolly tied for the highest PFF grade among all FBS cornerbacks in 2019, and this year, his teammate Jean-Charles has taken over, earning an 88.0 PFF grade through Week 5 that leads the country.
Jolly has taken a small step back this year from his elite season in 2019, but he has been great nonetheless, allowing only two first downs on 48 coverage snaps on the outside with a forced incompletion. He may only be 5-foot-9, but Jolly plays like he is far larger, and it showed up routinely at the catch point. In 2019, he totaled a combined 15 interceptions plus pass breakups.
As for Jean-Charles, he's easily the most productive cornerback of the 2020 season thus far. He may not have an interception in the basic box score, but Jean-Charles has been racking up pass breakups. He has seen 18 targets on 72 coverage snaps on the outside, breaking up a whopping nine passes — four more than anyone else in the FBS. That's also three more than his total catches allowed.
This Appalachian State duo comprises two of the most underrated players in the country, and for now, they hold the number one spot in this ranking.
Stingley wasn't just the most valuable cornerback as a true freshman in 2019, he was the most valuable non-quarterback in the entire FBS. He tied with Jolly for the highest PFF grade for the season and allowed a minimal 38% catch rate in coverage. Stingley is an incredible athlete who is nearly impossible to beat on contested targets.
He forced 19 contested targets 10 or more yards downfield in 2019 and allowed just three to be caught while intercepting four and forcing 12 incompletions. Stingley missed the 2020 season opener against Mississippi State due to a non-COVID illness, but in his first game against Vandy, it was clear true freshman quarterback Ken Seals was avoiding him at all costs. Stingley was targeted just once on 32 coverage snaps, and that resulted in a pass breakup.
Ricks has taken over Kristian Fulton's starting spot opposite Stingley, and the five-star true freshman has already surpassed expectations. He has allowed only three catches on 89 coverage snaps on the outside while intercepting two and forcing two incompletions. That's helped him record an 83.1 coverage grade at the alignment, ranking fourth in the FBS.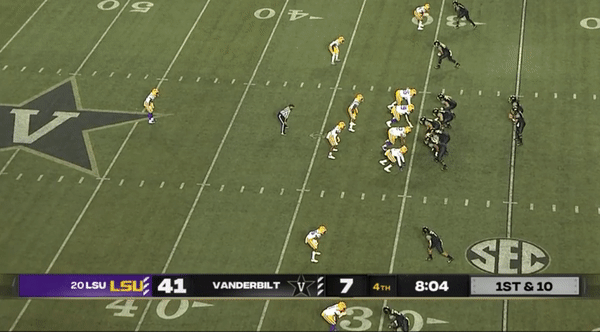 This duo was barely edged out by App State's, but I would put them in the same tier, ahead of everyone else in college football.
Ever since he stepped foot on the field as a true freshman in 2018, Surtain has been a premier corner in college football, recording a career 89.7 coverage grade on the outside that ties for fourth among 97 FBS defensive backs with at least 600 coverage snaps at the alignment. Surtain has played the second-most snaps in press coverage in that span, as well, and is a bully with his size and physicality.
With Surtain and Trevon Diggs occupying the starting spots, Jobe had seen only 167 coverage snaps at outside corner in his first two years at Alabama. He did, however, look incredibly sharp on those snaps, as he allowed just 11 catches on 25 targets with an interception and six forced incompletions. Jobe took over Diggs' starting role with him now onto the NFL, and he has looked even better as a true lockdown corner in his two games thus far. He has yet to allow a first down on 79 coverage snaps while forcing three incompletions.
Williams was a reliable starter on the outside for the Cowboys in the three years prior to 2020, but so far this year, he's been more than reliable, putting the clamps on every single receiver he has faced. Williams has been targeted on seven of his 72 coverage snaps on the outside this year and hasn't allowed a single yard. For reference, that is 25 coverage snaps more than any other outside corner in college football who has yet to allow a yard this year. On top of that, he forced an incompletion on five of his seven targets. This has paved the way for Williams to record an 86.4 coverage grade when lined up outside, the second-best in the country.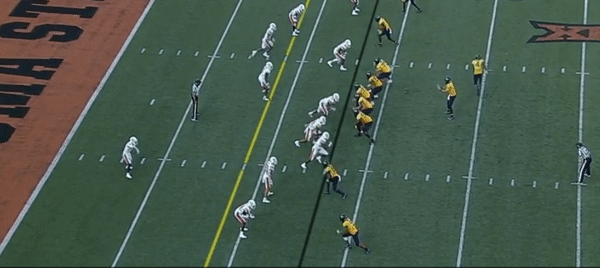 After manning the slot his first two seasons at Oklahoma State, Bernard-Converse kicked outside to start opposite Williams, and he has been just as stingy in coverage. He has logged 65 coverage snaps at the alignment and allowed just 11 yards in coverage with not a single first down. Bernard-Converse has yet to make a play on the ball in 2020, but I'd take his play over a corner with a couple of pass breakups and explosive plays allowed any day.
Stokes came into the 2020 season with two strong years under his belt. In the 2018 and 2019 seasons combined, he produced an 87.1 coverage grade on the outside. While he didn't intercept a pass in that span, he is a prime example as to why you should never judge cornerback play based on interception totals.
Stokes posted the seventh-best forced incompletion rate in that span (24.7%). Through Georgia's first two games of the 2020 season, Stokes has been incredibly stingy by allowing only 6 yards on 44 outside coverage snaps. His teammate starting opposite him, Campbell, has been even better overall, allowing allow only two yards on 62 coverage snaps while forcing three incompletions.
The tandem of Stokes and Campbell has combined to allow a 0.0 passer rating when targeted in 2020 — yes, you read that correctly. That right there is what we call a lockdown duo.
Booth logged just 68 snaps in his freshman year in 2019, but everyone already knows his name just three games into his 2020 season thanks to this ridiculous interception he had against Virginia last week:
Andrew Booth just had the interception of the year????

— PFF College (@PFF_College) October 4, 2020
Booth has split time with a few players at outside corner thus far, but by the way he is playing, it's only a matter of time before he locks up that spot full time. He has allowed only three catches on 10 targets on the outside while intercepting one and forcing three incompletions. Last weekend, he shut down the 6-foot-7 Lavel Davis and the rest of the Cavaliers with just three yards allowed in coverage (which was a touchdown, I should add).
Kendrick started for the Tigers in the 2019 season and performed exceptionally well by allowing 50 yards or fewer in every single game played until the National Championship against LSU. He missed the season opener against Wake and played just a handful of coverage snaps against The Citadel, but Kendrick got the start against Virginia and was his same old shutdown self; he didn't allow any of his three targets to be caught with two pass breakups.
Gardner is one of the stickiest corners in college football, and it's rare to see a receiver win a battle against him in tight coverage. In 2019 as a true freshman, Gardner forced tight coverage on 35 targets and allowed just six of those to be caught with 18 total plays made on the ball. That helped him produce the highest coverage grade on such plays. So far in 2020, he has been the same sticky playmaker, forcing tight coverage on eight of 16 targets when lined up on the outside — two of which were caught, one of which was intercepted and four of which were forced incompletions.
Bryant had a bit of a down year in 2019, as his 2018 coverage grade of 77.2 dropped to 63.4. This year, however, Bush looks like he is back in his 2018 form. He has given up three explosive plays of 15-plus yards on 95 outside coverage snaps but has also snagged two interceptions and forced three incompletions.
After an injury suffered in the 2020 season opener against Tennessee, Mukuamu hardly saw any practice reps leading up to South Carolina's Week 5 matchup against Florida, which prompted coach Will Muschamp and company to move him to safety for that game to avoid him being taken advantage of at corner.
Dixon got the start at corner as a result and performed exceptionally well. He allowed only two catches on five targets for 26 yards while breaking up a couple of passes. The Gamecocks have yet to disclose who will be starting at corner this week, but whether it's Dixon or one of the most physically imposing cornerbacks in the country in Mukuamu, South Carolina is in good shape.
Horn will occupy the other spot, and he has been stingy thus far in 2020, allowing just one catch and 20 yards on 65 coverage snaps. Horn hasn't had any ball production yet, but it's bound to come — he has had the second-most pass breakups in the SEC since 2018 (16).
Elam has given up a few big plays this year, including a 46-yard touchdown, but he has still allowed just a 48.1 passer rating on the outside since the start of his true freshman 2019 season. On top of that, Elam has made two more plays on the ball (10) than first downs allowed (eight) in that span. Last year, he posted the fourth-best grade we have ever given to a true freshman corner, and it's only a matter of time before we see him take his good, but not great, play in 2020 to new heights.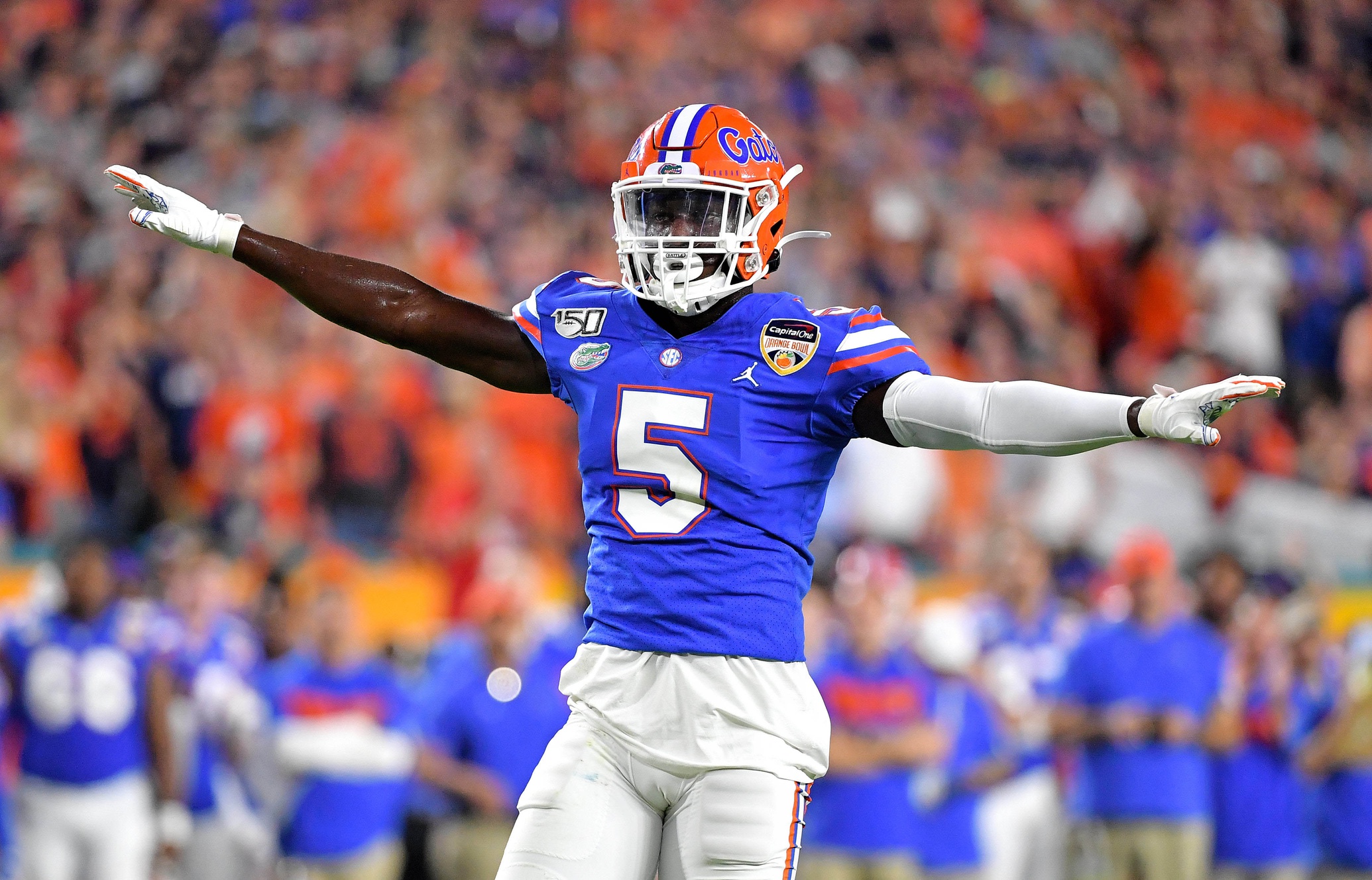 Hill logged only 65 coverage snaps in his 2019 freshman season, most of which came in mop-up time. With Marco Wilson kicking inside to man the slot, Hill took his starting role and has locked down his side of the field in his two games there. He has played 52 coverage snaps at outside corner and has yet to allow a yard in coverage, forcing an incompletion on his lone target.
TCU's tandem of Daniels and Hodges-Tomlinson playing well enough to come in at No. 10 here is a bit of a surprise, as each had fewer than 60 career coverage snaps under their belts entering the season.
Daniels has been the best of the two in the Horned Frogs' two games this year, allowing just three catches on 10 targets for a total of 30 yards while forcing six incompletions. In tight coverage, specifically, Daniels is a perfect five-for-five in forcing incompletions. As for Hodges-Tomlinson, who is the nephew of former Horned Frog and NFL Hall of Famer LaDanian Tomlinson, he is coming off an outstanding performance against Texas after getting beat on a couple of plays in the season opener against Iowa State.
In Week 5 against the Longhorns, Hodges-Tomlinson allowed just two catches on six targets for 11 yards while forcing three incompletions. When Texas quarterback Sam Ehlinger targeted those two in coverage that game, he posted a 39.6 passer rating — which is the same rate he would have had by just throwing the ball away.