The SEC was full of question marks at the quarterback position entering the year, as there were just five returning QBs who dropped back to pass at least 200 times in 2019. Myles Brennan and Mac Jones had to fill the shoes of two of the best quarterbacks we have seen in the PFF College era in Joe Burrow and Tua Tagovailoa, and there were a couple of transfers making their debuts as starters this season for their new teams. On top of that, two quarterbacks entered with high expectations in their second years of starting action in 2020 in Bo Nix and Kyle Trask.
Editor's note:  PFF's CFB Premium Stats+ subscribers can view player grades, advanced statistics, positional snap counts and more. Subscribe today for access!
Now that we've seen these quarterbacks take the field for three games this season, we have a better idea of who is for real and who is not. And PFF is here to break that down for you. With the help of our unique play-by-play grading and other advanced data that is available in PFF's CFB Premium Stats+, here are the PFF rankings for all 14 SEC starting quarterbacks ahead of Week 7.
While Jones performed well filling in for Tua following his injury, it didn't look like he was ever going to be that type of elite-level player. He had a 79.5 passing grade in 2019, but a lot of his success came when under pressure. In fact, he had a higher grade under pressure than he did in a clean pocket. That usually raises some red flags, as we know pressure performance isn't stable like clean pocket passing is. So far in 2020, Jones has shown we shouldn't have worried about that fact. 
Jones has posted the three best PFF grades of his career to kick off the season, resulting in a 93.6 PFF grade for the season. That mark is the best among Power 5 quarterbacks — even higher than Trevor Lawrence. He has displayed pristine ball placement and thrown 82.4% of his passes accurately, 22.5 percentage points higher than the next-best SEC quarterback. No one has had more open throws created in the conference than Jones (69% of passes have been to an open receiver, highest in SEC by five percentage points), but even on the few throws he's made into a small window he has been pinpoint. With this version Jones at the helm, Alabama will be in contention with teams like Clemson and Ohio State.
LSU has gotten off to a brutal 1-2 start, but the last man to blame is new starting quarterback Myles Brennan. He produced an elite graded performance above 90.0 in LSU's loss to Missouri this past weekend, featuring six big-time throws and not a single turnover-worthy play. That has helped bring Brennan's season passing grade to 88.0, ranking fourth among Power 5 quarterbacks.
He may have missed a few receivers downfield in the first couple of games, but he was aggressive this past weekend and it clearly paid off. Brennan also proved to be fearless under pressure. Against Mizzou, he actually posted a higher grade on pressured dropbacks than any SEC quarterback did when kept clean in Week 6. He completed 11 of 16 passes under pressure for 248 yards, two touchdowns and a near-perfect 151.0 passer rating. Brennan is bound to regress in that area, but it's still impressive for a first-year starter. He may not ever be Joe Burrow, but Breenan is exceeding expectations.
Lane Kiffin has made this Ole Miss offense potent and is making life a lot easier on the team's starting quarterback, Matt Corral, who is playing nearly mistake-free ball. He ranks third in the SEC in both negatively and positively graded throw rate, which has helped earn the 10th-best passing grade in the FBS. On throws of 10 or more yards this year, Corral has produced an SEC-leading 155.3 passer rating and 74% completion rate. Over 47% of those throws by Corral were to an open receiver (more than a couple of steps of separation), trailing only Mac Jones in the SEC and over 6 percentage points higher than third. As we found out this last week, Corral and Kiffen can go toe-to-toe with any defense in the conference.
Franks had a middling career with the Florida Gators. He earned just a 70.4 passing grade in his final full season as starter in 2018 before missing most of 2019 due to injury and subsequently transferring. That grade isn't great, but it was better than Kyle Trask in 2019, for what it's worth.
In his first three games as a Razorback, Franks had to face a fairly tough set of defenses in Georgia, Mississippi State and Auburn. Yet he still managed to have the best three-game stretch of his career, posting a solid 80.8 passing grade in that span. Offensive coordinator Kendal Briles has had Franks use play-action on 53% of his dropbacks (second-highest rate in Power 5), and on those he has tossed up five big-time throws over 20 yards downfield (most in the SEC). It's been a staple in opening up throws downfield and has helped give Franks the third-best grade and second-lowest rate of uncatchable passes thrown on 10-plus yard targets in the SEC.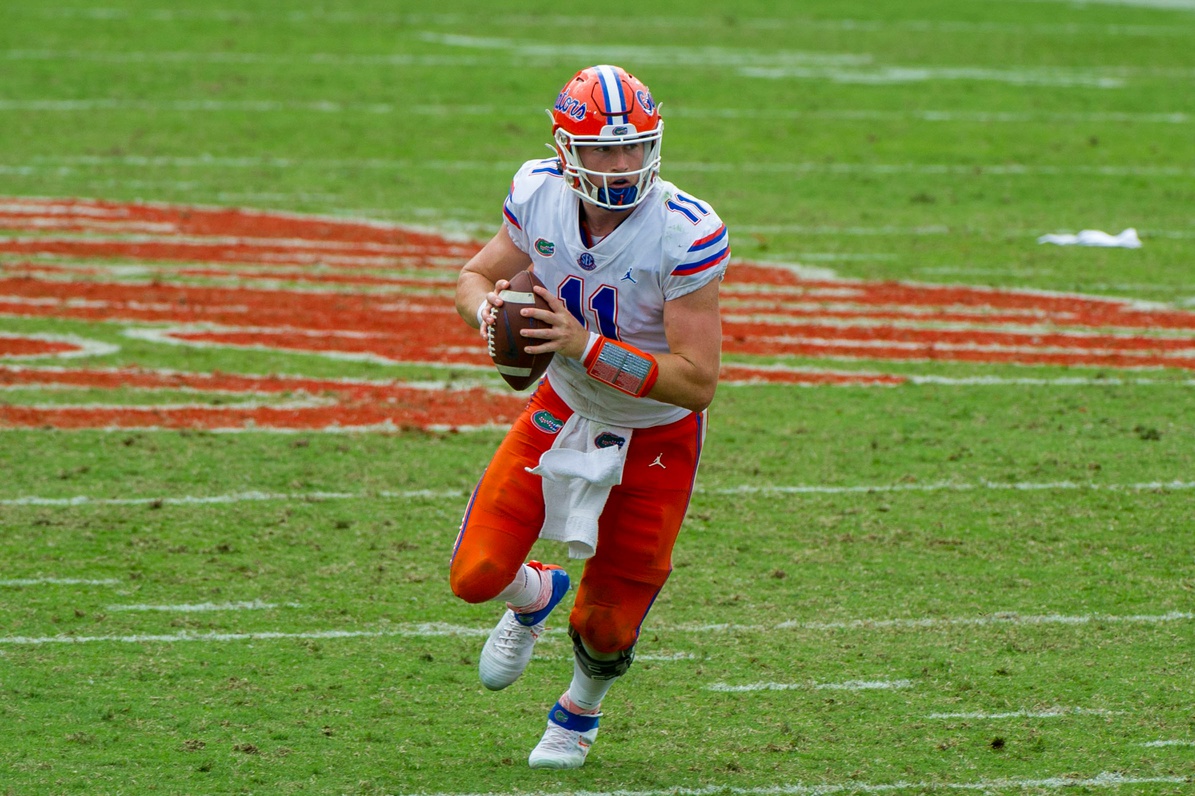 Trask was the player we at PFF disagreed with the public consensus on the most last year — he earned a 66.4 passing grade on the year and ranked outside the top 110 of 130 FBS quarterbacks in both big-time throw and turnover-worthy play rate. He no doubt showed he had the accuracy to succeed at the position, but Trask left a lot to be desired. 
Trask and the Gators opened up the 2020 season with Ole Miss, and the fifth-year senior had a career day by posting a 90.9 PFF grade. But he followed that one up with two games that made him look like the Trask from 2019. Over the last two weeks, Trask has recorded a 64.1 passing grade and second-lowest adjusted completion percentage on throws of 10 or more yards downfield.
Trask's box score may have looked great, but nearly all of that production is thanks to his playmakers on shallow targets. No SEC receiving unit averaged more yards after catch on targets less than 9 yards downfield than Florida at 9.1 the last couple of weeks, and they also managed to turn 11 of those targets into explosive plays of 15-plus yards. When you consider that Ole Miss' defense would go on to be carved up by both Kentucky and Alabama, paving way to the most EPA allowed by any FBS defense this year, it looks more and more like Trask isn't really much better than he was in 2019. He is exactly who we thought he was.
This Missouri team was expected to field a competitive defense but also one of the worst offenses in the conference. There was a multi-man quarterback competition in the preseason between unproven players, and it was looking like it'd be Shawn Robinson or Taylor Powell to earn the job. Powell decided to transfer right before the season began, which left Mizzou with either Robinson and Bazelak. Head coach Eli Drinkwitz had Robinson start in the opener against Alabama but gave Bazelak some reps. In their next game against Tennessee, Robinson was pulled shortly into the game in favor of Bazelak and he won the starting job for good with his performance, and rightfully so. 
Over the last two weeks as Mizzou's primary quarterback, Bazelak has been nothing short of impressive. He's made a few dangerous plays under pressure, but that's something you'd expect for a quarterback to start with as little experience as Bazelak. From a clean pocket in that span, he has earned a 92.2 passing grade, leading the entire SEC. Keep in mind, those two games were the first two of his collegiate career in which he attempted at least 15 passes. If he keeps this up and continues to deliver accurate throws, Bazelak may jump a couple of spots on this list.
Bennett isn't going to be that top-tier quarterback Georgia was going to get with Jamie Newman before he decided to opt-out and train for the 2021 NFL Draft, but he can provide stability at the position. That's exactly what the Bulldogs need to contend for a CFP berth given their stacked roster outside of quarterback. He does, however, have to avoid the slow starts we have seen from him in each game this year.
In the first halves of Georgia's three games, Bennett has posted a 56.5 passing grade, the worst in the SEC. In the second halves, Bennett has posted a 90.9 passing grade, the best in the SEC. If we start to see the second half Bennett for the duration of an entire game, we might be talking about the Bulldogs like we do with the Crimson Tide.
After a couple years of middling play in 2018 and 2019 (PFF grades of 78.0 and 76.7), there was hope that Mond could take his play to perhaps elite level in his third year with Jimbo Fisher. Instead, we have gotten the exact opposite. Mond has earned a 64.8 PFF grade through three games and has struggled mightily to create any big plays with both his arm and legs.
On the ground, Mond has averaged just 2.5 yards per carry and produced only two 10-plus yard runs on 21 attempts and has broken no tackles. Through the air, Mond has produced the lowest deep passing grade in the SEC and is one of two quarterbacks in the conference with just one big-time throw. He is routinely hitting the shallow throws and excelling in the quick-game, but if Mond doesn't start hitting some downfield shots, he might fall down this list.
Not much has changed with Wilson since we last saw him before his injury in 2018. He had the second-worst grade under pressure in the FBS that year and is struggling again when under duress in 2020, as he has the second-worst grade in the SEC. Wilson has been a bit more conservative on a throw-for-throw basis — perhaps a little too much. His 6.3 average depth of target is the second-lowest in the SEC, and that lack of aggressiveness has played a part in the Wildcats generating positive EPA on 36% of their pass plays — the worst in the conference. Wilson is holding onto the ball way too long at times and settling for a checkdown. He has shown off his mobility on the ground, though, especially in Week 6 against Ole Miss when he busted off five carries of 10-plus yards on 20 attempts.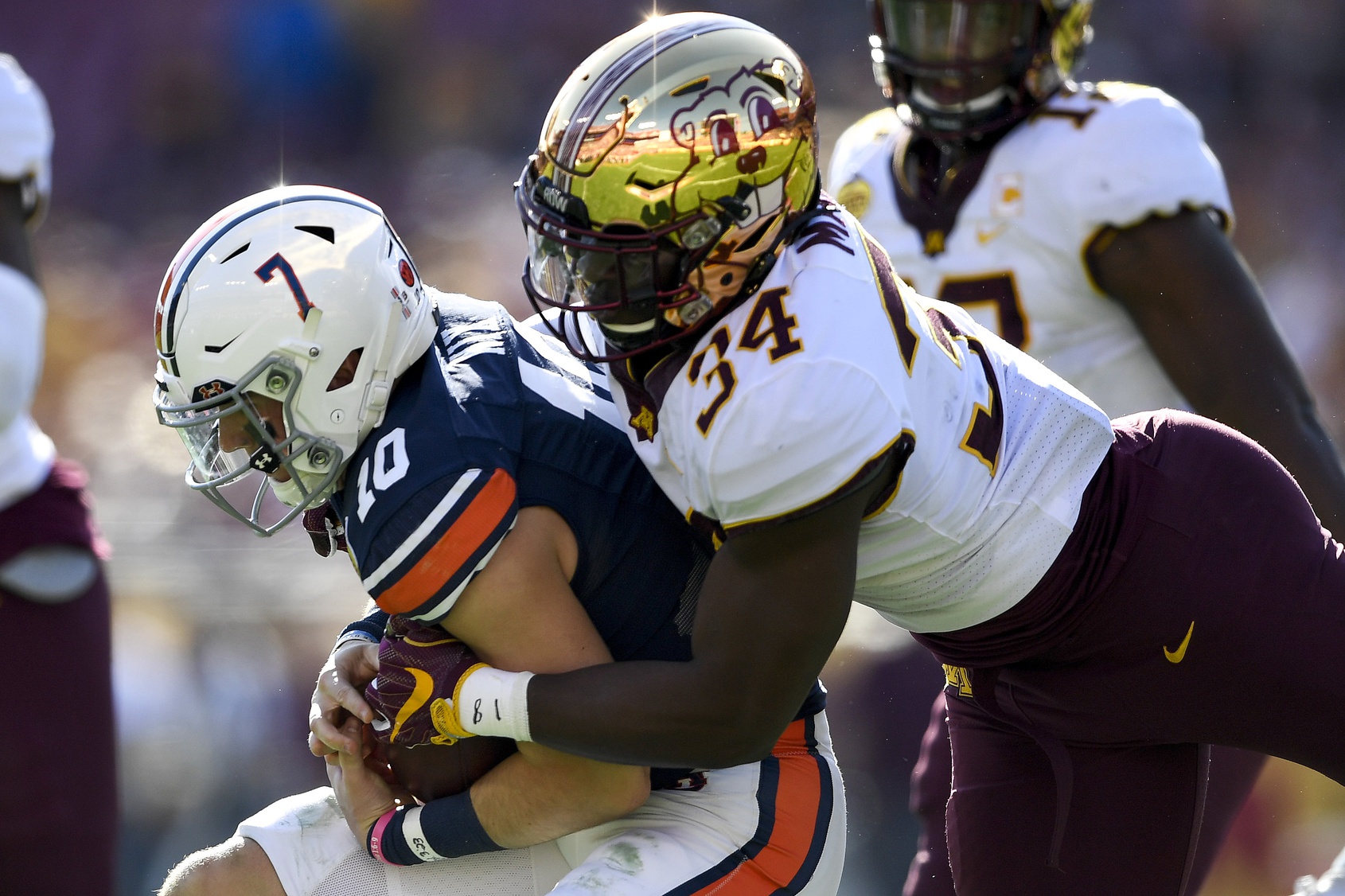 No quarterback has bailed on the pocket more this season than Nix. He has ended up outside the pocket on 24% of his dropbacks (excluding rollouts), the highest in the SEC and 13 percentage points higher than the conference average. A lot of this has stemmed from poor pass protection up front, but regardless Nix has handled it poorly. He has earned a 46.8 passing grade and averaged 3.7 yards per attempts on such throws.
On the bright side, Nix has earned a 90.6 passing grade on true dropbacks (i.e. in the pocket, no play-action, RPO, quick throw or screen), the third-best in the SEC. Last year, he had the third-worst grade in the conference on those plays. He's not making bad decisions from the pocket like we routinely saw him do in his 2019 true freshman campaign, so there's some reason for hope that we have yet to see the best of Nix.
Hill came over with Gamecocks offensive coordinator Mike Bobo from Colorado State this past offseason and beat out Ryan Hilinksi for the starting job. So far, Hill's deep ball just has not been there. He has the third-lowest grade on 20-plus yard shots downfield and lowest rate of accurate deep balls thrown.
Hill has, however, consistently hit throws to the short and intermediate levels. On throws beyond the line of scrimmage and under 19 yards downfield, Hill has produced the fourth-highest grade in the conference. At the end of the day, Hill has led a far more efficient passing attack than what South Carolina had with Hilinski in 2019, as their EPA per pass has jumped from -0.2 (12th in SEC) to 0.1 (eighth).
Costello came out with a bang (kind of) in his SEC debut in Mike Leach's Air-Raid offense back in Week 4, as he hung 623 yards on the reigning National Champions and led Mississippi State to an upset win over LSU. The box score sparked some early "Costello for Heisman" conversations, though it really shouldn't have. Costello had a solid but not great 75.7 passing grade for the game, partly due to a whopping four turnover-worthy plays. LSU's defensive strategy was not what it should have been and made it easy for big plays to arise by sticking with man coverage.
Then in Weeks 5 and 6 against Arkansas and Kentucky, Costello took a massive step back because those two defenses got it right by almost exclusively playing zone and dropping eight into coverage. That resulted in seven turnover-worthy plays while producing just one big-time throw. In those two games, Costello had a poor 50.3 passing grade.
The biggest negative of Guarantano's collegiate career has always been his accuracy, and this year has been no different. He has thrown a quarterback-fault incompletion on 18% of his throws this year, which is nearly 3.5 percentage points more than any of the quarterbacks on this list. Guarantano has also made a far higher rate of bad decisions — his 2.8% turnover-worthy play rate from 2019 ranked 25th in the FBS and has nearly doubled to start 2020. Most of those plays have stemmed from plays under duress and have impacted a pressured passing grade of 27.8 (lowest in SEC). The good news is that performance under pressure is unstable and Guarantano is one of four quarterbacks on this list without a turnover-worthy throw when clean.
Expectations were relatively low for Seals entering the year considering he was a true freshman and going into a bad situation at Vanderbilt, and thus far it's gone as expected. Seals has presented the defense with way too many opportunities to make big plays, as he has recorded a turnover-worthy play on 7.5% of his dropbacks — the worst in the SEC and over twice the conference average.
The bad part about this is that most haven't come from panicky throws or fumbles when under pressure, like we see with most true freshman. A good chunk have come from Seals in a clean-pocket, throwing downfield and doing it quickly. When free from pressure and letting one go 10 or more yards downfield, Seals has a 59.9 passing grade, nearly 15 grading points lower than any other SEC quarterback. The true freshman has a ways to go.