The time has come for the annual PFF College 50, where we highlight the 50 best players in college football.
Just as it is for the NFL PFF50, the PFF College 50 is a product of evaluating every player on every play of each season to produce an unrivaled database of stats, grades and information. This list is not about how valuable players are, but rather about how good they are, regardless of position. A guard, cornerback, receiver or even a running back has just as much of a chance to appear on this list as a quarterback does.
Due to the ongoing pandemic, we have seen some of college football's premier talents opt out of the 2020 college season and focus on the 2021 NFL Draft. This, however, was something out of their control — it's a health and business decision, and we respect those who have decided not to put themselves at risk. For that reason, we have decided to include and honor those who have opted out of the college season to showcase all that they have accomplished up to this point.
[Editor's note: PFF's first-ever college football magazine is now available to all CFB Grades+ and CFB Premium Stats+ subscribers. The 2020 College Football Preview Magazine is loaded with PFF-exclusive player grades, advanced stats and in-depth analysis from PFF's senior analysts.]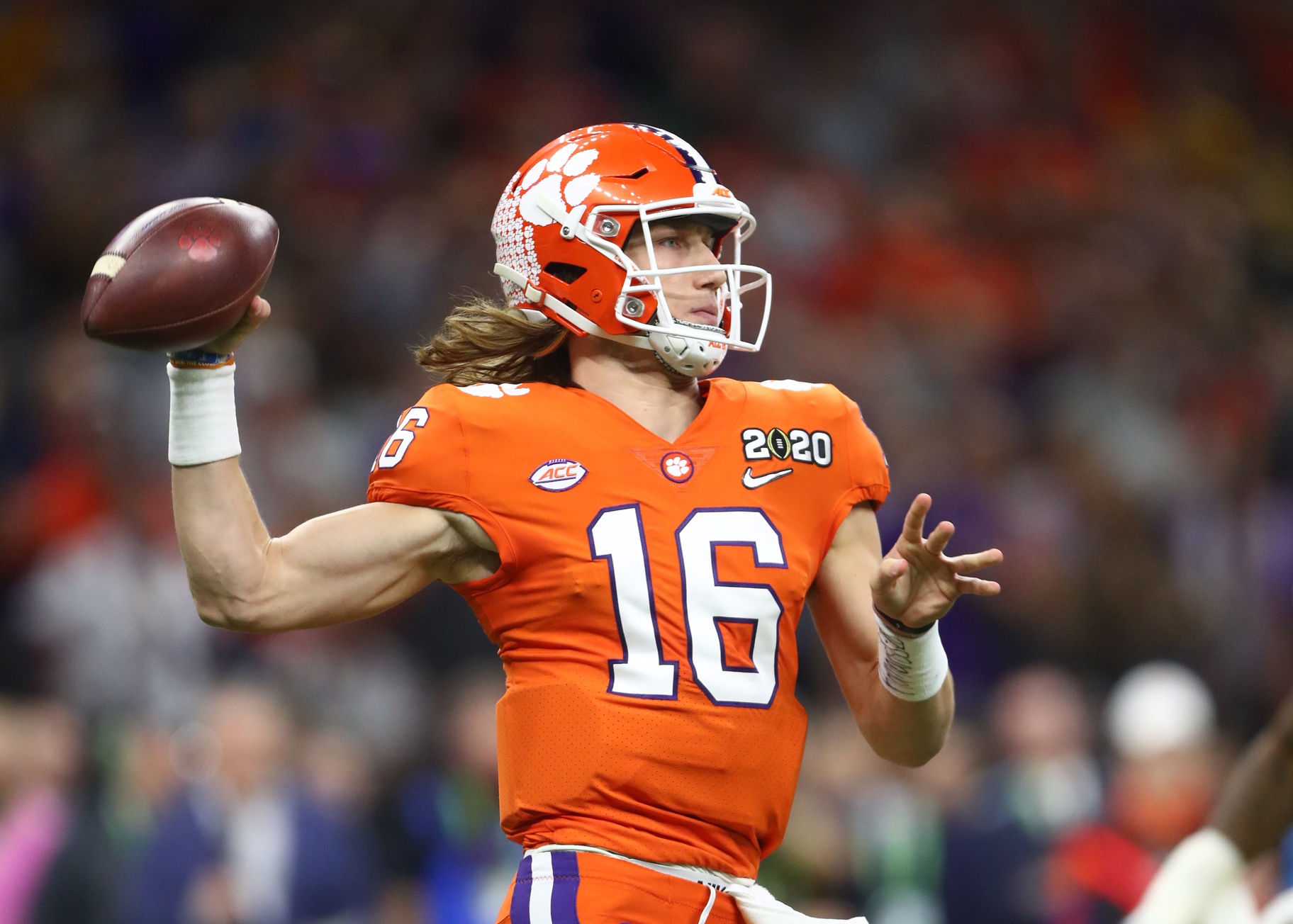 Lawrence has been one of the best players in the country ever since he stepped foot on the field as a true freshman in 2018. The Clemson signal-caller has produced 2.9 win shares (WAA) over the last two college football seasons, which leads all returning players — regardless of position — by a considerable margin (second is at 2.4). And remember, he did that as an underclassman.
The 6-foot-6, 220-pound quarterback can pepper defenses through the air or carve them up on the ground. His 58 big-time throws since 2018 trails only Joe Burrow for the most in the FBS, and we saw first hand what he could do with his mobility in the 2019 CFP Semifinal against Ohio State when he had 14 designed carries and busted off a game-changing 67-yard touchdown. You just don't see quarterbacks like Lawrence come around very often.
The Lawrence vs. Fields debate is actually a lot closer than most people think. Fields' 2019 campaign was actually the 10th-best season we have ever recorded in the PFF College era in regard to WAA, and his 92.4 passing grade was second only to Burrow last year.
The Buckeyes offense certainly eases the stress, and he also has had a gifted set of route-runners, but he still has to find the open receiver and hit them with an accurate ball — and Fields routinely did just that in 2019. He had a remarkable 33:6 big-time throw to turnover-worthy play ratio on throws of 10-plus yards downfield, which helped him once again rank second to only Burrow in grade on such throws. And, of course, we can't forget about his special speed at the position, which helped him pick up at least one 10-plus yard gain on the ground in all but three games last year.
Sewell is to the offensive tackle position what Trevor Lawrence is to the quarterback position. Players get tagged with the "generational" status far too often, but it without question applies to Sewell. He's the best tackle we have seen since PFF College's inception in 2014, and it isn't particularly close. Sewell earned grades above 91.0 as both a pass-blocker and a run-blocker in 2019, paving the way to a 95.8 PFF overall grade on the year. For perspective, that's a full grading point higher than the next best season by a Power 5 tackle (Michigan State's Jack Conklin in 2015, 94.6).
At this point, you all know how great Stingley was in his 2019 true freshman campaign. Not only was he the most valuable cornerback of the season, but it was also the most valuable year we have ever seen by a non-quarterback in the PFF College era. Stingley recorded a whopping 21 combined pass breakups and interceptions, seven more than any other Power 5 corner. He's a ridiculous athlete; Ed Orgeron has even publicly contemplated giving Stingley snaps on the offensive side of the ball. He's just getting started and has an incredibly bright future ahead.
It isn't a hot take to say Etienne should be in the conversation for the best running back in the history of college football. Over the last two seasons, the Clemson Tiger ranks first in rushing grade, broken tackles per attempt (0.35), yards after contact per attempt (4.7) and rate of carries resulting in a first down or touchdown (36.5%). On top of that, he's been the most valuable non-quarterback in the country in that span.
All he needed to do in 2019 was improve his receiving to etch his name into the all-time-great category — and he did just that. Etienne saw 40 targets this past year; he hauled in 37, broke 12 tackles and produced 11 15-plus-yard gains in the process.
Chase is one of the most physically imposing wide receivers you'll see and has a combination of elite body control, sure hands and reliable contested-catch ability that can't be touched. Chase earned an FBS-high 91.2 receiving grade and had six more catchable targets without a drop than any other Power 5 wide receiver when working against tight coverage last year (22).
We have been pounding the table for Rumph over the last year, and he is now finally starting to get the attention he deserves. There isn't a player in college football with a better pass-rush toolbox than Rumph, and that helped him produce a 92.9 pass-rush grade in 2019 as well as an FBS-high 30.8% pass-rush win rate. The fact he did this at 225-pounds makes it even more impressive.
It feels egregious to have a player like Parsons come in eighth in a rankings list, but in all honesty, you can have the top eight players in any order — they're all rare talents.
Parsons was the most valuable off-ball linebacker of the 2019 season and is so good that our own Mike Renner has called him the best prospect at the position since Luke Kuechly. He does everything at the position at an elite level, though his work in run defense was particularly impressive during his sophomore campaign, as he earned a 94.8 grade in that facet.
Moehrig's playmaking and versatility in coverage is a huge asset. This past season, Moehrig posted an impressive 91.9 coverage grade and made multiple plays on the ball in half of the games he played in. Moehrig has the size, length (6-foot-2, 208 pounds) and strength for the safety position, and he isn't going to get outmuscled at the catch point very often. In 2019, Moehrig forced 13 targets into tight coverage and allowed zero catches while making three interceptions and forcing eight incompletions.
Smith can do almost everything at the wide receiver position at a high level, but his release package is the big reason why he's a top 10 player in college football. Smith produced 4.30 yards per route run against press coverage in 2019, over half a yard more than any other returning Power 5 receiver. This excellent skill set helped him hang 211 yards on Derek Stingley Jr. in the infamous Alabama vs. LSU matchup this past year.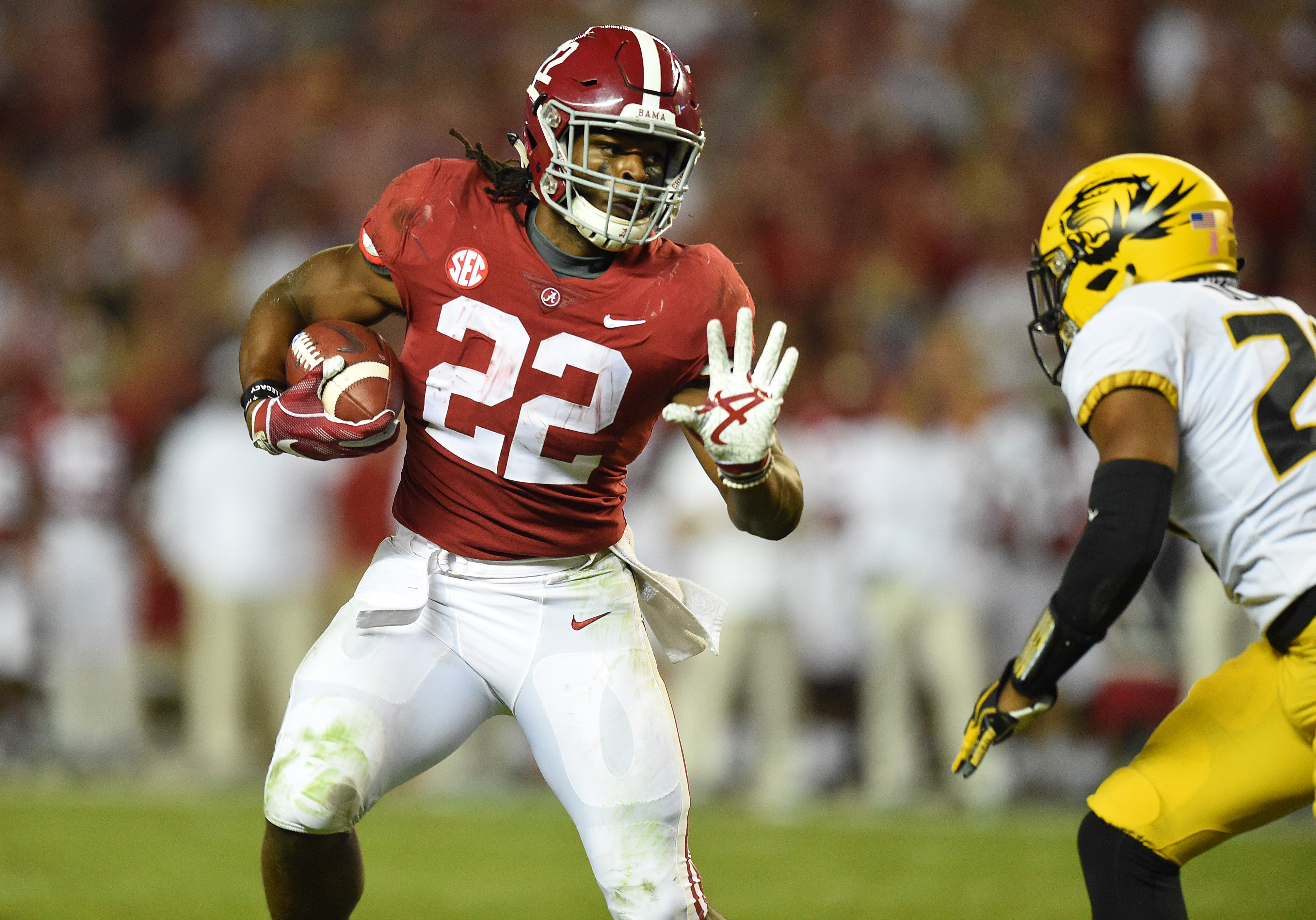 Harris doesn't have elite speed, but that's not going to stop him from racking up explosive gains. Over the last two seasons, Harris has picked up a gain of 10-plus yards on 22.7% of his carries, the third-highest rate in the FBS, and far and away the best rate in the SEC. It doesn't matter whether it's college or pro when it comes to running backs, we want to see them be a threat in the passing attack, and Harris certainly qualifies. He caught 27 of his 28 catchable targets for 304 yards and seven touchdowns (five of which came in the red zone) while breaking 11 tackles after the catch last season.
Holland is a playmaker in its purest form. Over the last two years — as a true freshman and sophomore — Holland has come away with 20 combined pass breakups and interceptions, second among FBS safeties. Over that same span, no defensive back has earned a higher slot coverage grade than Holland. Oregon's secondary is a historically talented one, and a big reason for that is because of what Holland brings to the table.
Bateman is one of the most complete wide receivers in the country. He's not an elite athlete, but he still generates separation at a high rate with his route-running ability. This past year, he generated a step or more of separation on 57.8% of his targets against single coverage (13th among Power 5 wide receivers). Bateman is also strong at the catch point, as he caught 10 of 16 contested targets 10-plus yards downfield in 2019. He can also create after the catch, as he broke 17 tackles on 60 catches.
The duo of Roche and Gregory Rousseau gives the Hurricanes an incredibly menacing edge-rush threat. Roche was a dominant force for Temple this past season, producing a 93.3 pass-rush grade that was second to only Chase Young. He also recorded seven or more pressures in five different games last year, a figure that only one other FBS edge rusher matched.
Waddle's speed is on the level of his former teammate — and now Las Vegas Raider — Henry Ruggs III and helps make him a perennial deep threat as well as a monster after the catch. Since 2018, Waddle has hauled in 15 of his 19 deep targets, forming a catch rate that is 10 percentage points higher than any other Power 5 receiver. In that same span, he averaged nearly 10 yards after the catch per reception and produced the country's highest rate of targets resulting in a 15-plus yard gain. Jerry Jeudy and Ruggs might be gone, but Alabama won't skip a beat with Waddle and Smith.
Moore's after-the-catch ability is on the same level as Waddle's. He's elusive in an open field and can power through contact with his 5-foot-9, 181-pound frame. The Purdue pass-catcher missed almost all of his 2019 campaign due to injury, but he broke records as a true freshman in 2018 when his 37 broken tackles after the catch were the most ever in a single season by a Power 5 wide receiver in the PFF College era. At the time, Moore's 2018 season was the most valuable true freshman season we had ever seen from a non-quarterback.
Farley is as stingy a cornerback as you will ever see. He allowed one or no catches in seven of his 11 games in 2019 and combined for 13 pass breakups and interceptions, four more than his first downs allowed total. Farley has the size you covet at the position as well as the speed, and all that played a part in him producing a 90.5 coverage grade in 2019.
Gardner had one of the more unheralded rises in college football this past year, starting as a three-star true freshman and ending as one of the best players in the country. He was incredibly sticky and rarely lost at the catch point; no cornerback had a higher PFF coverage grade in tight coverage than Gardner, and he allowed just six catches on his 35 targets while making 18 plays on the ball in total.
For what Washington lacks in size, he makes up for with supreme instincts and athleticism. He allowed just one first down in coverage while intercepting five passes and forcing four incompletions this past year. Keep in mind, it was his first full college season on the field. The Horned Frogs have easily the best safety duo we have ever seen in the PFF College era in Moehrig and Washington — one that could go down in history when it's all said and done.
Hubbard is unafraid to go hard into contact — he had more rushing yards after contact than all but eight Power Five running backs had rushing yards in total. He takes full advantage of any open hole, as he finished the 2019 season with 15 runs that resulted in a gain of 30-plus yards, which was four more than any other FBS running back.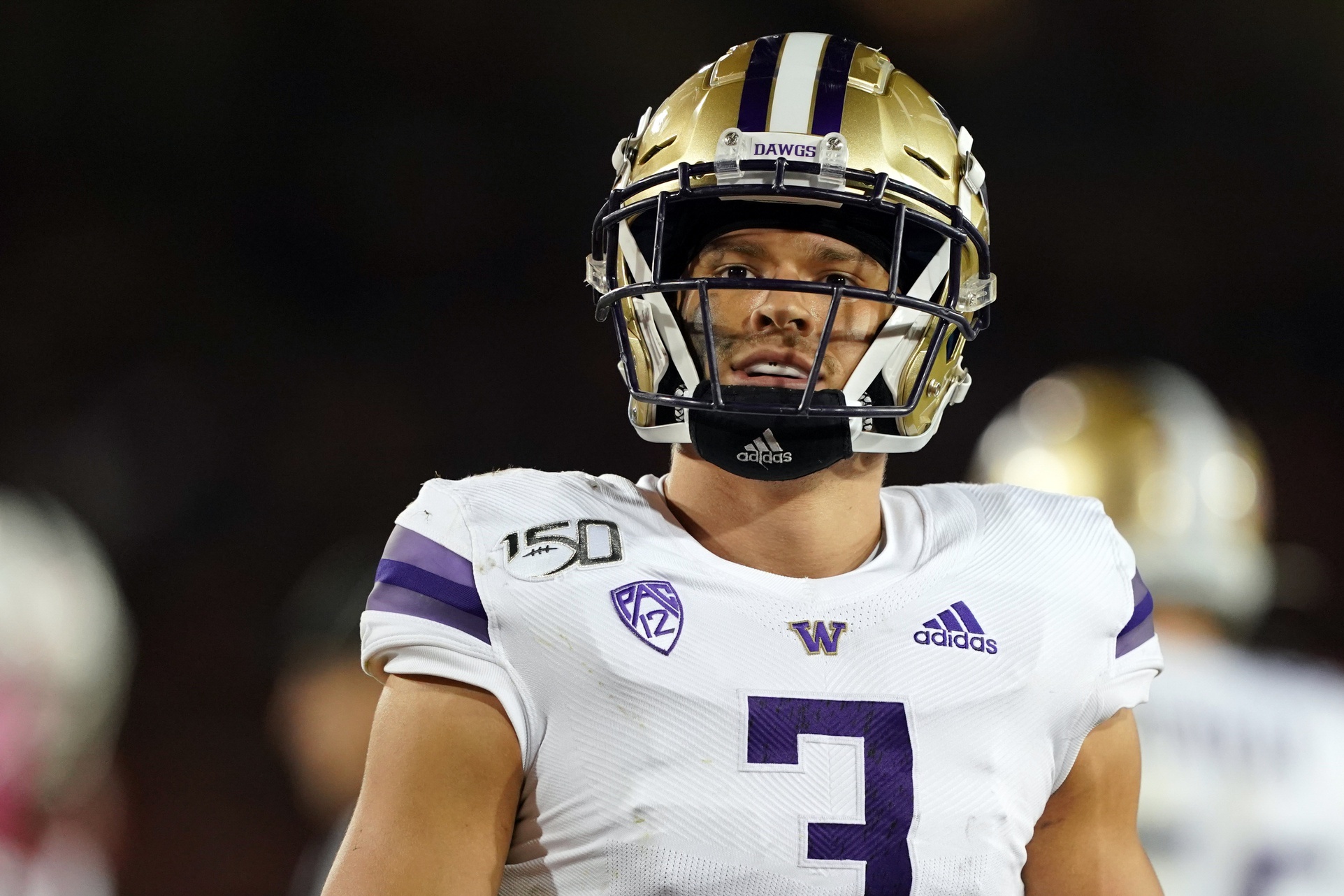 Molden has been one of the most productive slot defenders we have ever come across in the PFF College era. Over the past two seasons, Molden has produced the second-best slot coverage grade and forced 21 incompletions, which are six more than anyone else at the alignment. He reacts swiftly in coverage, and that helped him rack up 26 passing stops in the slot in 2019, nine more than anyone else in the FBS. Molden still gave up a concerning amount of first downs (21), but his nose for the football outweighs the bad.
Bolton had a big-time breakout campaign in 2019. After logging 101 snaps as a true freshman in 2018 and struggling (57.5 PFF grade), he came back in 2019 as a starter and earned a 91.1 PFF grade that ranked third in the FBS. Bolton combined for 10 plays made on the ball in coverage, second to only Isaiah Simmons for the most from a Power Five off-ball linebacker. That type of production is rare to see by an SEC linebacker.
Newman made the most of his less-than-ideal situation at Wake Forest this past season, as he earned an 85.7 passing grade that ranked 15th in the FBS. He can pick apart defenses through the air and on the ground, but the former is what Wake didn't take advantage of and what Georgia will. His receiving unit lacked any separators, forcing him to throw into a tight window at the highest rate in the country last year. Yet, he managed to rank second in tight-window passing grade to only Joe Burrow. With a better scheme and supporting cast at Georgia, Newman is bound to take his already great play to new heights.
Wilson has been one of the most productive interior defensive linemen in the game, as he is coming off back-to-back years in which earned a PFF grade above 90.0. He's not an impressive athlete, but it doesn't matter with his sheer power and technique. The 6-foot-5, 311-pound Wilson is a versatile piece who can win anywhere on the line — from heads-up nose to 5-technique. He has played over 170 snaps at nose tackle, 3-tech and 4/5-tech over the past two years and earned a PFF grade at or above 88.9 at every alignment,
Davis is the best interior offensive lineman in college football, and it isn't particularly close. In his first full year starting in 2019, Davis impressed in both facets of play, earning an 83.0 run-blocking grade (fourth in the FBS) and not allowing a single sack or hit on 459 pass-block snaps. He's the most complete player at the position.
Howell's 2019 season is second to only Trevor Lawrence's 2018 as the most valuable true freshman campaign we have recorded from a Power Five quarterback. His clean-pocket play, which is one of the most stable and predictive metrics year-to-year at the position, was among college football's elite. Howell's grade on such plays ranked fifth in the FBS. UNC runs a very quarterback-friendly offense and featured numerous play-action deep shots, which Howell executed to perfection.
Surtain has been one of the SEC's premier cornerbacks ever since he stepped on the field as a true freshman in 2018. When lined up at outside corner since then, he's earned an 89.1 coverage grade while allowing just 0.69 yards per cover snap to SEC offenses. For perspective, 0.69 yards per cover snap allowed by a cornerback in 2019 would have ranked among the top 25 in the country.
Patterson is our first Group of Five player to crack the PFF College 50. He is coming off a year in which he was the fifth-most valuable running back in college football and the sixth-most valuable Group of Five running back we have ever recorded. He easily handled a massive workload in 2019 and shined in a Buffalo scheme that runs a considerable amount of outside zone. His rushing grade on those plays in 2019 led all current FBS backs.
Onwuzurike has been a top-tier player for the Huskies in each of the past two seasons. He has produced a two-year PFF grade that tied with Javon Kinlaw for the nation's fourth-best grade over that span. Onwuzurike has split time between nose tackle and defensive tackle since the start of 2018, and unlike most who do that, he earned top-10 grades at each alignment. He has displayed some of the nation's best tackling, too, and has missed only four of his 95 career tackling attempts.
Morgan had a huge breakthrough in 2019 that ended with him being the ninth-most valuable quarterback in college football. He threw his receivers open routinely in Minnesota's offense and limited uncatchable throws downfield, as he had the third-lowest rate of such throws 10-plus yards at 25%. Not to mention, Morgan has stellar throwing mechanics.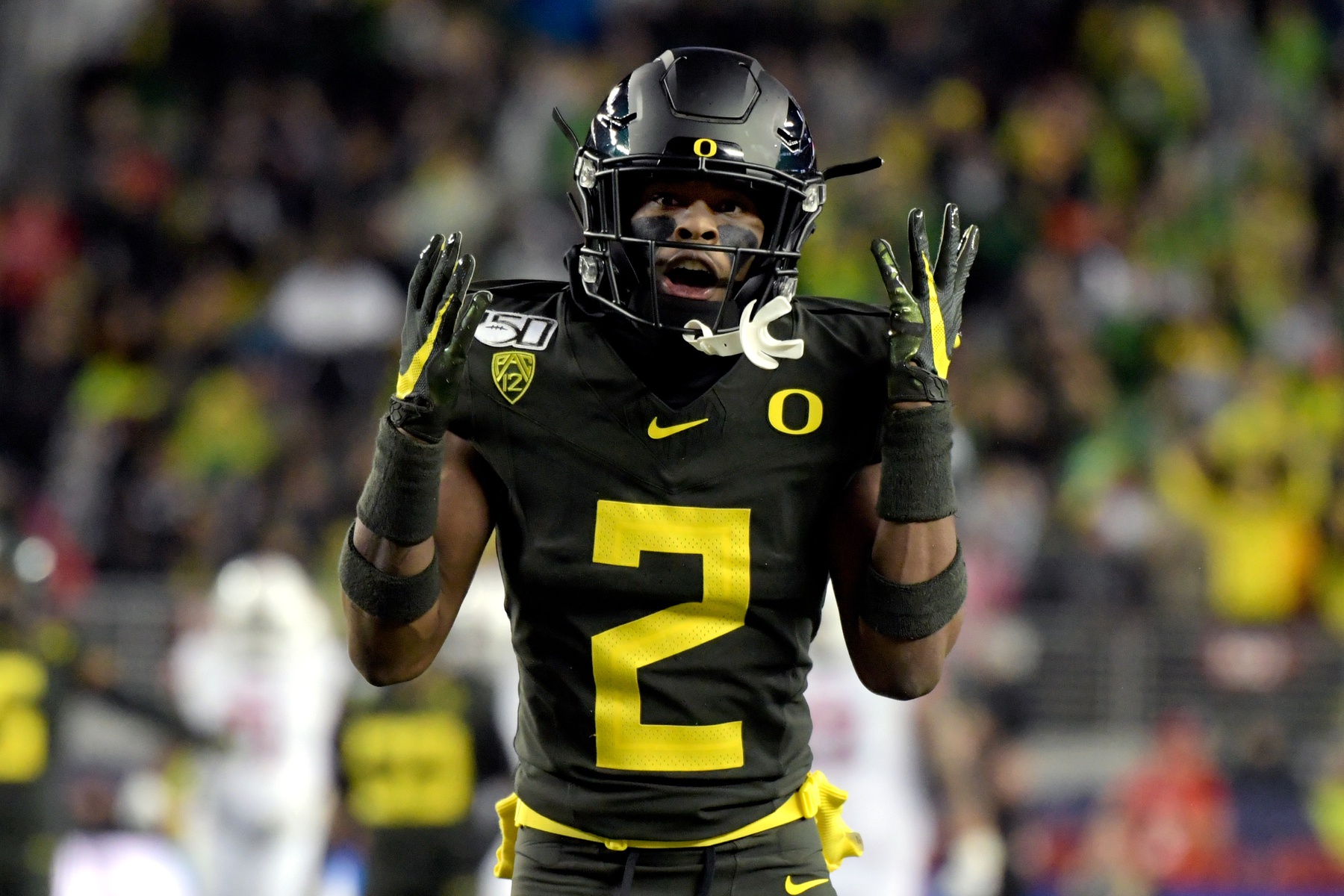 Wright has earned a much larger role in Oregon's secondary after being as great as he was on his 306 snaps as a true freshman in 2019. He allowed a minimal 34.8% catch rate (8 of 23) on his targets in coverage en route to an 81.9 coverage grade. Wright's performance in press coverage, in particular, stood out. On his 91 press snaps, he allowed just three catches on 13 targets (zero for first downs) and made six plays on the ball.
The highest-graded Power Five tight end last year was none other than Kolar. The 6-foot-6, 257-pounder maintained his top-ranked grade among Power Five tight ends when it came to contested targets. Kolar's ball skills are elite for the position and are part of the reason why he's such a threat on the vertical route tree. He caught 12 vertical targets last year, tying for the most at the position in college football.
Only two active tackles in college football have produced grades above 85.0 as both a pass blocker and a run blocker: Oregon's Penei Sewell and Northwestern's Rashawn Slater. Only Tristan Wirfs produced a higher PFF grade than Slater's 89.9 among Big Ten tackles in 2019, with third place all the way down at 76.9. Slater is one of the most undervalued players at the position and in all of college football.
Ehlinger is coming off an exceptional season in which he earned a 90.1 PFF grade that ranked seventh in the FBS. He's been one of the 10 most valuable quarterbacks in college football in each of the past two years now. And he has protected the ball exceptionally well in that span with the fourth-best turnover-worthy play rate. As said in the 2020 PFF College Magazine, Ehlinger can take his play to an even higher level if he gets a tad better in going through his progressions and doesn't bail as often on clean pockets.
Barmore might have only 269 college snaps under his belt, but we've seen more than enough to know he's one of the best players at his position in all of college football. He was productive both against the run and as a pass-rusher on those limited reps, leading the way to an 87.8 PFF grade. As a pass-rusher, Barmore won a whopping 20.8% of his reps and generated a pressure 16.5% of the time — marks that would have both led the position by a considerable margin if he had enough snaps to qualify.
Few people expected Slovis to have immense success as a true freshman last year after being thrown into the starting role due to a season-ending injury to JT Daniels, but here we are naming him one of the best players in the country. He earned an 80.8 passing grade on the year, displaying some of the sharpest accuracy we have ever seen. Slovis ranked sixth or better in limiting uncatchable passes at every level — short passes under nine yards to the intermediate range of 10-19 yards to deep 20-plus yard shots. He has far from tapped into his full potential and is a star in the making.
Wallace is an explosive play waiting to happen and can be used in any way you want. We saw him used extensively as a downfield threat in 2018, and he led the country in deep catches with 20. In 2019, his average depth of target dipped from 17.4 to 11.3 and he was used far more underneath, where he was explosive after the catch. On his 53 catches overall, he broke 13 tackles and averaged 9.8 yards after the catch. Even after missing the tail end of the 2019 season due to injury, Wallace has been responsible for 51 15-plus yard gains, which trailed only CeeDee Lamb for most in the Big 12.
Playing at both left and right tackle the last two years, Cosmi has been one of the most reliable pass-protectors in the country for a pass-heavy Texas offense. He has earned an 86.6 pass-block grade in that two-year stretch, ranking seventh among all Power 5 tackles. This past season in particular, he took an even bigger step forward as he nearly cut his pressure total in half (2.5% pressure rate allowed on the year and just one QB knockdown allowed on 565 pass-block reps).
Things really couldn't have gone better for Jolly in his first year starting in 2019. He earned a 91.7 PFF grade on the season, tying with Stingley for the best by an FBS cornerback. Jolly had one of the hottest stretches we saw last year from Weeks 7-12 — in that six-game span he played 189 coverage snaps and allowed only four catches on 16 targets for 37 yards while combining for eight pass breakups plus interceptions. The 5-foot-9, 170-pound corner is a playmaker tried-and-true.
Atwell is an electric human with his speed. He has reportedly clocked a 40-yard time in the 4.2s, and it shows with his after the catch ability and when running a vertical route. In addition to earning the highest grade by a considerable margin on screens last year and averaging over 16 yards after the catch on those plays, Atwell had 13 targets that came 20-plus yards downfield in which he was deemed open (more than a couple of steps of separation), which led the FBS.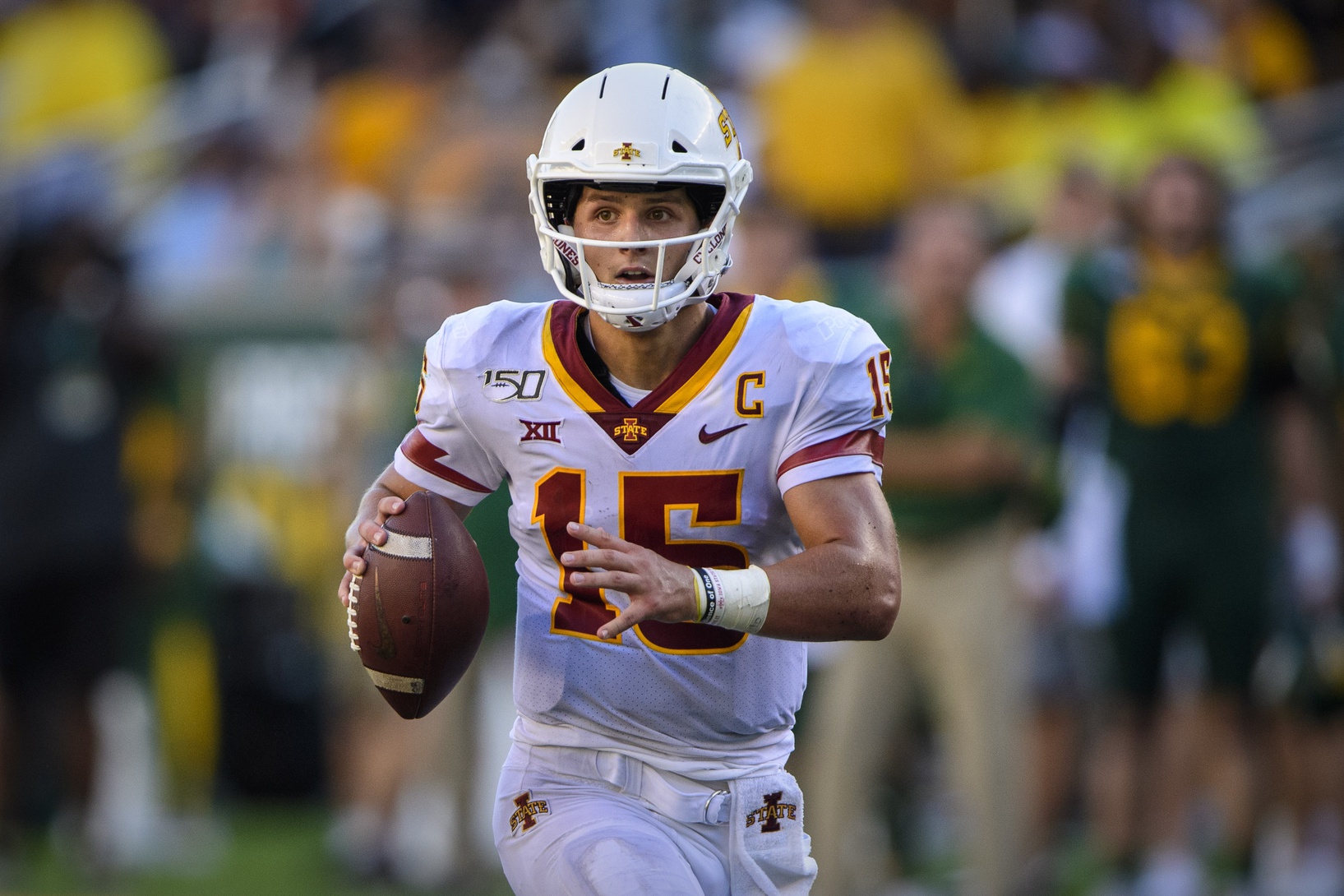 Purdy, a PFF Draft favorite, has impressed as an underclassman the last two seasons, combining to produce an 87.8 passing grade in that span. He routinely throws with anticipation downfield and is one of the best passers when in rhythm. In fact, only Burrow and Tua Tagovailoa have earned higher passing grades than Purdy in rhythm since 2018. Purdy will continue to climb the ranks if he can stop forcing the issue when plays break down.
The 2019 season didn't go quite as planned for Sermon, as he suffered a season-ending injury in Week 11 and saw only 54 carries in nine games. He did, however, impress on those limited reps by producing 14 explosive rushes of 10 or more yards to go along with 17 broken tackles, which was reminiscent of the 2018 campaign that saw him produce an elite 90.7 PFF rushing grade and the FBS's second-highest WAA figure.
Pickens was a star in the making throughout his 2019 true freshman campaign. He finished the year with a receiving grade of 88.0, ranking 17th among all FBS wide receivers. Is top-notch ball skills were a big reason for his early success. Pickens has a massive catch radius and great body control that allows him to snag off-target balls, and he has surefire hands, too. He had the third-most catchable targets without a single drop in 2019 at 49.
Not only is Crum the best quarterback representing all Group of 5 schools, he's one of the best quarterbacks in the entire country. He earned a 91.7 PFF grade last year, ranking third in the FBS. Most college quarterbacks wish they had the arm talent of Crum. He had just a 0.7% turnover-worthy play rate, which is by far the best in the entire country, as well as one of the best deep balls — he ranked behind only Burrow in passing grade 20-plus yards downfield.
Humphrey's 2019 wasn't nearly as strong as his first year starting at center in 2018, but he's still been the second-most-valuable player at the position in the Power 5 over the last two seasons behind Tyler Biadasz, who is now in the NFL. During that span, Humphrey has played 896 pass-block snaps and has yet to allow a single sack. For perspective, only eight FBS centers have played at least 650 pass-block snaps and not allow a sack in that span.
There isn't a more true dual-threat running back in the country than Gainwell. He was the only FBS back to produce 85.0-plus grades as a runner and receiver in 2019. Overall, Gainwell was responsible for 37 gains of 15- plus yards (second-most by a RB). With Antonio Gibson now on to the NFL, Gainwell has the opportunity to put up even bigger numbers. The Heisman is a quarterback's award to win in this day and age — and rightfully so — but Gainwell is for sure a dark horse candidate in our eyes.
McDuffie was one of several true freshman standouts at the position last year, as he produced a great 85.4 PFF grade on the year, ranking sixth in the Power 5. He's 5-foot-11 and 185 pounds but hits like he's much bigger — that helped him force a couple of fumbles. McDuffie's tackling overall was near flawless — he missed just one of 45 attempts. Perhaps the most impressive thing about McDuffie, though, was how well he handled press coverage for a first-year player. He played the fifth-most coverage snaps in press coverage among FBS corners last year and was 11th in coverage grade.
Graham has been one of the top outside cornerbacks in college football the last couple of years, producing a two-year 89.7 coverage grade that is among the 10 best in the country. His read-react ability is lights out and has made him incredibly productive with 26 forced incompletions (sixth) and 23 passing stops (second) at outside corner since 2018. Whether Oregon puts him there or in the slot in order to get Mykael Wright on the field, you can count on Graham to make plays.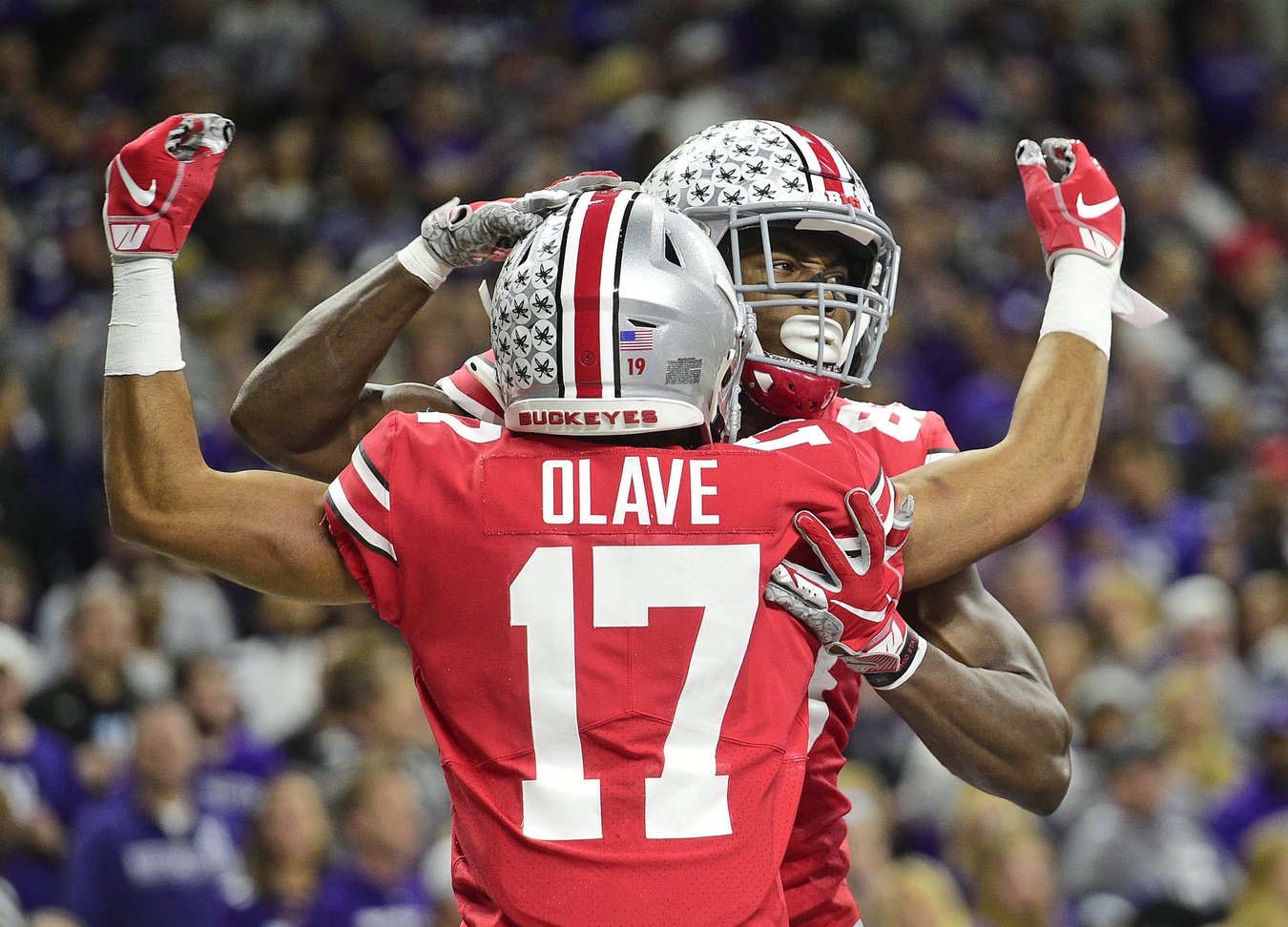 Olave is an advanced route-runner — one of the best you'll see in that area at the position. On targets 10-plus yards downfield last year, he generated open separation (more than a couple steps) on 57% of his targets, which was the highest in college football. That helped him produce an 86.6 receiving grade last year. There really aren't many cornerbacks in the Big Ten that can go up against him one-on-one.
Thibodeaux came to Oregon as one of the highest-ranked recruits in the country and very much lived up to the hype right out of the gate as a true freshman in 2019. His get-off and bend is up there with the best in the country. Thibodeaux broke out specifically in the Ducks' Week 6 matchup against Cal last year when he posted a 92.2 pass-rush grade and from there on out was the highest-graded pass-rusher in the Pac-12. It's up there as one of the best seasons we have recorded by a true freshman edge rusher.