Oregon State quarterback Chance Nolan has found a home in Corvallis. The redshirt sophomore earned the highest passing grade of any Pac-12 quarterback (82.5) in 2021, leading the Beavers to a 7-5 record and their first bowl appearance since 2013. 
Click here for more PFF tools:
Rankings & Projections | WR/CB Matchup Chart | NFL & NCAA Betting Dashboards | NFL Player Props tool | NFL & NCAA Power Rankings
---
The team posted a four-game winning streak in 2021, earning top-25 votes in the AP and coaches' polls for the first time since 2014. Nolan's body of work was worthy of a spot on PFF's All Pac-12 first team, and the 6-foot-3, 203-pound QB appears set to lead Oregon State to its best stretch of football in nearly a decade. 
"For now, just looking back on where I've come from, it's just so awesome to see my dreams come to reality in a sense," Nolan said.
The Southern California native's resume includes stops at Middle Tennessee State and a junior college near his hometown. Nolan recently spoke with PFF about his ongoing collegiate journey and why this Oregon State Beavers team is one of the closest groups he's been a part of. 
PFF: You played a lot of sports growing up. What was the mindset toward playing college football?
Chance Nolan: After my freshman year, once I started getting into things and recruiting, I think everyone kind of noticed like, 'This kid's got the potential. He's got a quick release, he can get the ball downfield,' and I think that's when I started believing more in myself. But as a little kid playing 'NCAA Football' and all that stuff, that was always my dream to go out there and play. It was just crazy because you're going to Boulder and seeing the bull run around the stadium before the game and I'm out here playing Colorado. They got the bull running around the stadium. That was just always a dream to play in those huge stadiums and go play big, primetime, televised games. 
PFF: During your freshman year of high school at 5-foot-6, 140 pounds, was there a moment where you threw a bomb touchdown and everyone else realized this kid is good?
CN: Yeah, I would say there was a moment my sophomore year. It was my first game ever starting. It was a home opener. We were playing J.W. North from Riverside. They came down to our place and I was kind of like the big question mark because we had a really good running back. Our running back, Demarco Prewitt, was all-conference the last two years. We had a really good defense, too, and it was like, 'What's the quarterback gonna be like?' And I remember my first game, I think the first drive, we went three plays. I hit like an RPO, a little glance route across the middle. He got like a 30-yard gain and then I scrambled, hit a guy on a sail route on a little sail, flood concept. Then literally the next play, I threw a fade, dime piece over the corner. We were playing Cajon in Riverside which, you know, Jayden Daniels, it was their team in high school. We were playing them and it was pretty crazy. But yeah, that was a moment I remember where I felt like I was the guy. The fans and everybody, just being a young, little sophomore guy and having these senior receivers catching passes for you. It was an awesome moment.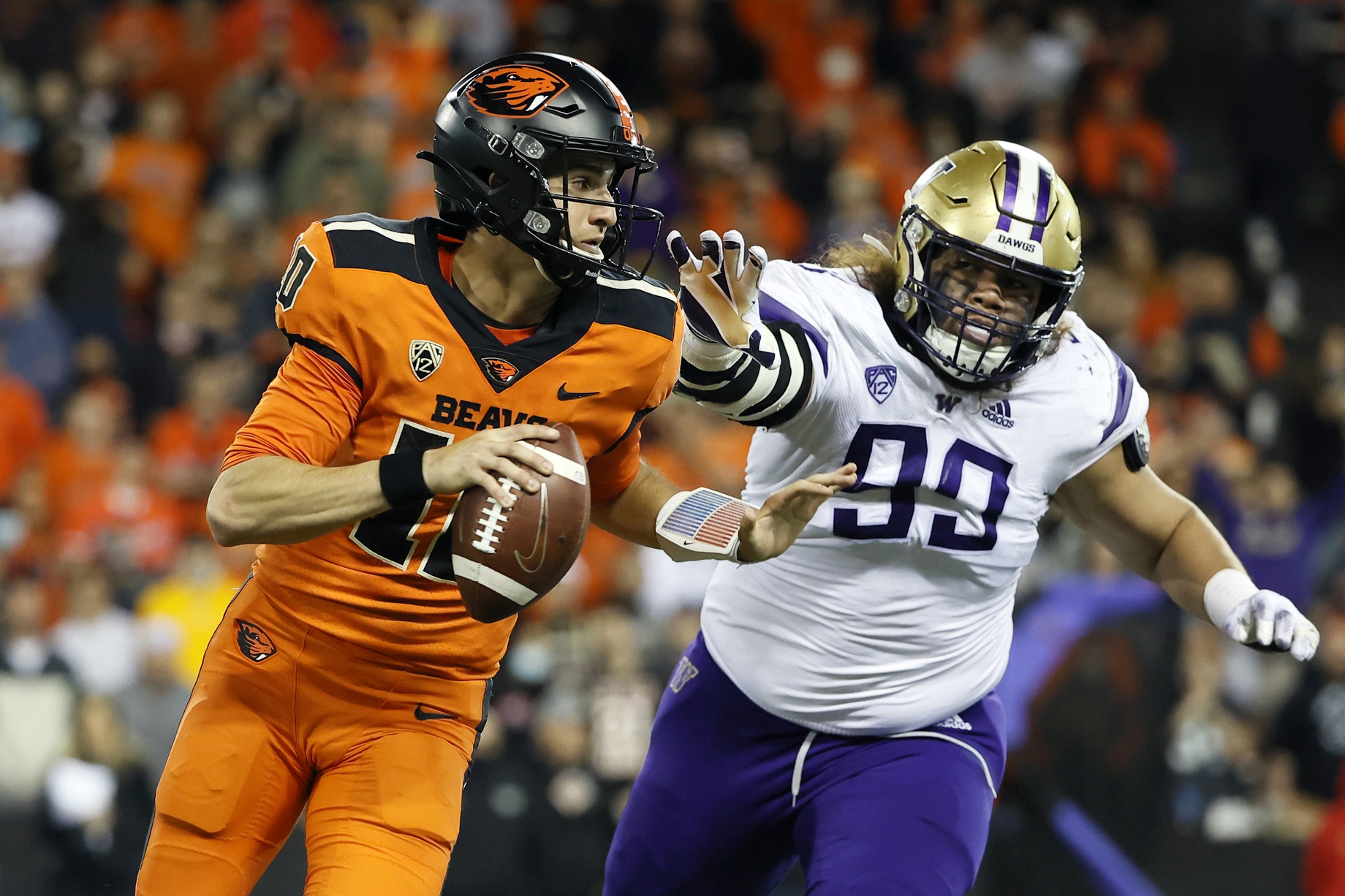 PFF: How was recruiting for you? You went to Middle Tennessee State first. How did you get there and what was the journey like?
CN: I would say I didn't really get a lot of hype from the camps I went to. I think I went to the opening camps, some Rivals camps, but I never really got the big scores, got rated high and I was always kind of small like 5-foot-11 my junior year. I was probably 5-11, 180 pounds. So I didn't really get too much interest, but then I had a pretty good junior year. I had good film and that springtime I had so many coaches come in. I had Mountain West schools, some Pac-12. I know Boise [State] came in, Hawaii, San Jose [State], BYU. A bunch of these different schools came in just to watch me throw but none of them really offered me. 
Coach [Tony] Franklin, he was at Cal before with coach Sonny Dykes and then he actually moved to Murfreesboro with coach [Rick] Stocksill. He came out, and our system in high school was basically called the Tony Franklin system. It's like his exact system which he puts on seminars for all these college coaches that come and learn his tactics and stuff. So, I was in that system so he obviously fell in love with my film, just what I do in the RPO game because that's what we really were. We were solely RPOs — we're gonna run it here or I'm gonna fake it and throw the stick route or the out route or stuff like that. He was the first offer I got and I was kind of drawn into that, just my first Division I offer, FBS football, the biggest stage. For me, I was so drawn into that. So I took a visit out there and I just loved the area. They put on a little show. They were really excited about me it felt like.
So yeah, I went out to Middle Tennessee, spent a whole year. I redshirted there and they brought in this junior college kid from DuPage. We kind of battled in the spring a lot. It just felt like the coaching staff was — we weren't really meshing like how I wanted to mesh and I felt like being so far away from home, I felt like I could go somewhere bigger and somewhere better. So basically, I put my name in the portal. I think it was in April right after spring ball ended, I told my dad, 'Yeah, I'm gonna come pick you up. Can you fly into Memphis? I'm gonna go back. Can you hit up some junior colleges back home in Southern California?' So he started doing that and luckily I was able to find coach McElroy at Saddleback. That was probably the biggest blessing I can say in my whole football career was just finding that man and those people, coach [Steve] Crapo, all those guys at Saddleback Junior College. They helped me so much just to become who I am today.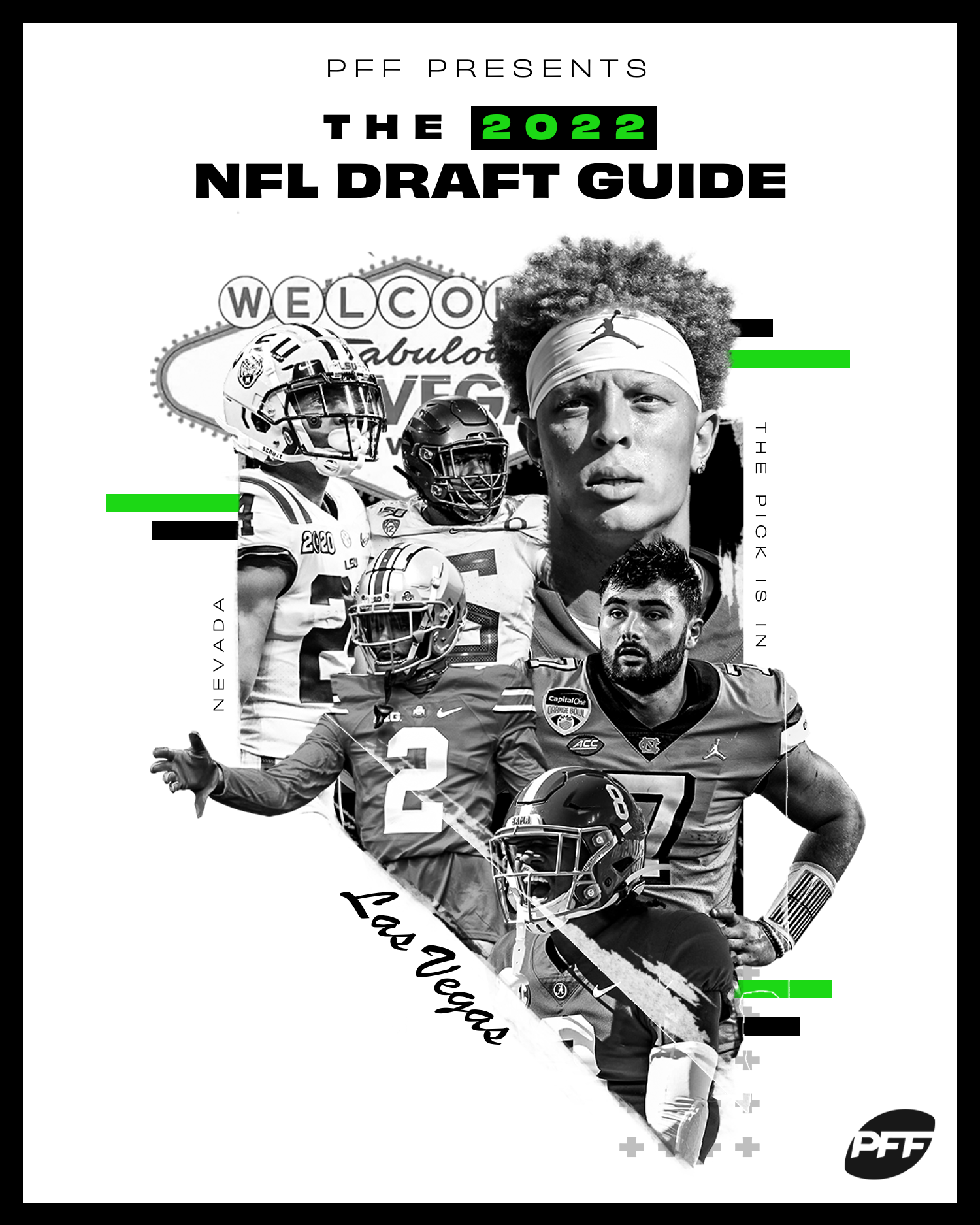 PFF: What was the difference there at Saddleback? What was the connection that you had with coach McElroy and that staff there?
CN: I think just coming in and being able to work, because in junior college, it's really crazy, man. You get all these kids that are coming in, it's basically like they're coming in in June and you gotta play a game in August. Most of the kids coming in are new, bounce-back kids so you're getting all these things together and all these moving parts. So I think just the patience and the way of how to communicate with your players is something that I learned from him. The communication aspect of everything, it was so on point. We were always on the same page. He would always ask me, 'Do you like this? Do you like this?' We were always communicating and I think that's what really helped us be a really successful offense out there at Saddleback.
PFF: Talk to me about the ebbs and flows of being that starter for the first time at Oregon State. 
CN: I just think it's a testament to my coaches and my O-line — they've done a great job all season to help me be the best that I could be. Being thrown in, this year was a lot different because last year I got thrown in, [Tristan Gebbia] got hurt and I just got thrown in and had to go play. Whereas this year I was really not too happy with how I performed last year in those three games, so I think this year just coming into that Purdue game, I was so mentally prepared. I knew exactly what they were going to do, I was on the sideline during the game just going through the coverages, going through where I would've gone with the ball on that particular play just based off of what I'm seeing. I think that just helped me be ready for that moment, ready to get my number called.
I think being a starter at this level, there's just so many ups and downs. You can never let the highs get too high and the lows get too low, because nobody really knows what's going on in your room. Outside noise, they don't really know what you guys are doing. Being the most tight team you can be I think really helps your quarterback. There's not a lot of guys on my team that are going to point fingers at me or come off and yell at me: 'Why are you not throwing me the ball?' We're in it for the team, and you can really feel that when we play out there on the field. Nobody's really mad about not getting the ball, nobody's upset. We don't have big egos on the team. We all just play really hard, and those guys get after it. So I think that makes my job being the quarterback of this team just a lot easier, especially the way they get after it.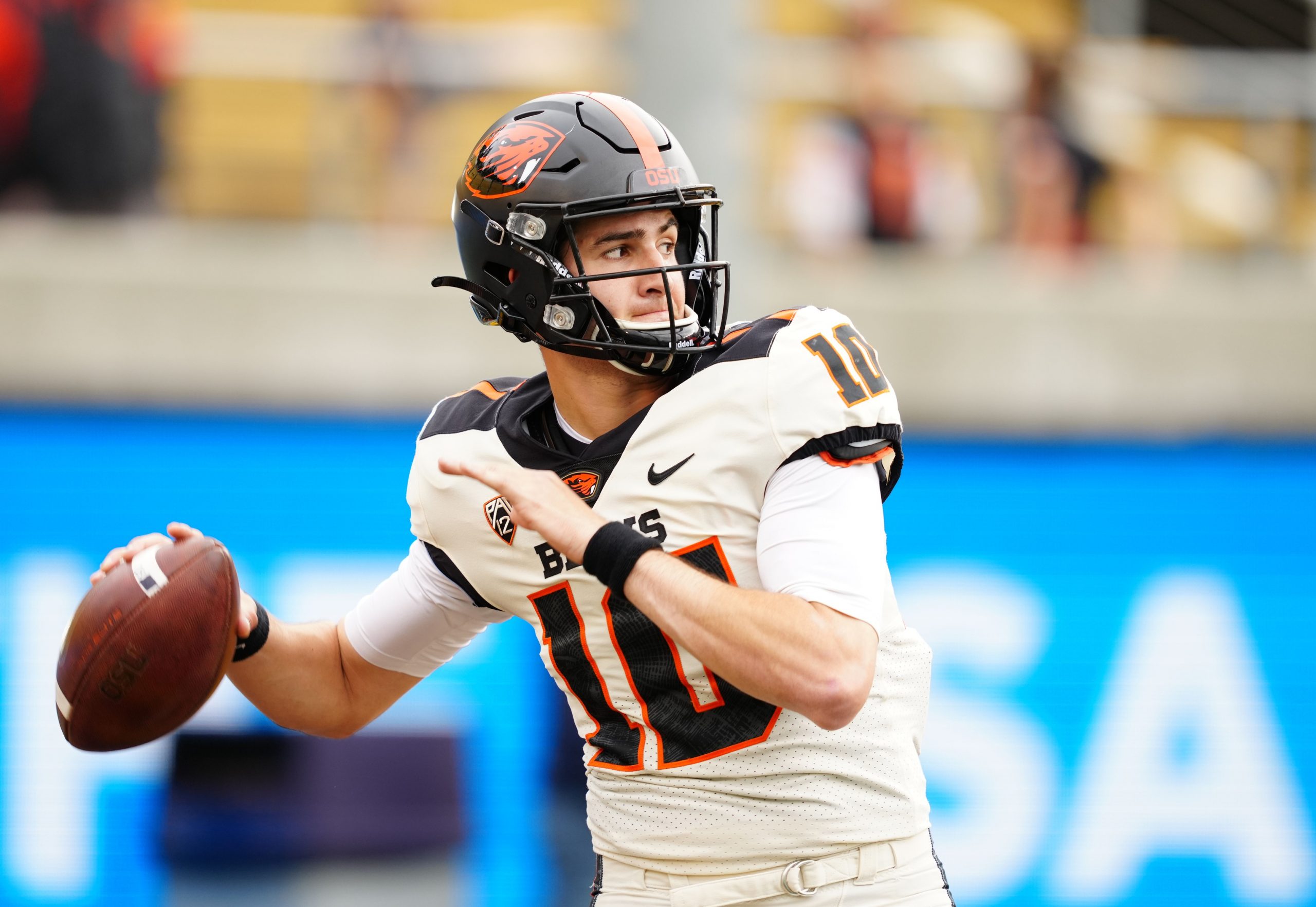 PFF: What's your mindset like knowing that you've found a home here with Oregon State? 
CN: On my side right now, I'm focused really on this bowl game. Go out here and get another win under our belt against a good team, a conference champion team. After the season, I think there's a lot I can do just physically with my body, getting with Coach Mac, my strength coach, getting my nutrition right, getting more flexible and stuff like that that can really make me a way better athlete in the future. 
There have been numerous times this year where I felt like I could've made more plays with my feet, done some things right here. I'm letting the pro-style affect my own abilities, which I think I can take that to another level, too. Getting in the weight room, getting my speed back up, focusing on my intangibles. I think that's going to help me take it to another level. Because I really feel like through the years and the Xs and Os, I've grown so much in knowing coverages through film study and seeing the same looks over and over and over and over again. I think my overall knowledge of the game has grown so much, so I think just physically taking my body to the most peak level that I can be at so that I can come in and have a great, great junior year would be awesome for this program. 
I think there's a lot of hype around our team. There were probably three or four games that we felt we should've won, hands down. There's really not a game on our schedule that we felt that we shouldn't have won. I think there are a lot of positives in that sense, and so I think just keeping the guys focused in the offseason, getting with my receivers, throwing, getting that timing down. Even this year you can see that our timing hasn't been always great, especially on the deep ball and stuff like that. I think that just comes with the fact that I haven't really gotten a lot of reps with these guys, so I think now just being the guy, getting these reps with these guys, it'll take our offense to the next level for sure.
Oregon State plays Utah State in the LA Bowl at 7:30 p.m. EST Dec. 18.