Every year, some college football fans argue that their team was unlucky and a lot better than its record implies. Others are boastful of their winning squad, thinking they are a lot better than they actually are. By using our wins above average (WAA) model developed by PFF's elite data scientists, we are able to break down which teams were actually unlucky and those that had some fortune go their way. WAA maps a player's production to a wins value using the relative importance of each facet of play, simulates a team's expected performance with a player of interest and with an average FBS player participating in their place and then takes the difference.
If a team's difference between actual wins and expected wins is positive, this team has been, among other things: a) lucky or b) the product of coaching (often yielding results that are better than the sum of the team's parts). That being said, these are some of the more notable lucky teams from the 2019 season.
Luckiest Teams
Florida Gators: 11 actual wins, 7.4 wins implied by WAA
Florida fans already aren't happy with us ranking them 19th in our way-too-early 2021 rankings, and they're probably not going to like this, either. The good news for them, though, is that Dan Mullen is running a pretty good scheme, helping lead his team to four more wins than their implied total. Kyle Trask was better than what we saw from Feleipe Franks but was still a below-average quarterback, ranking 94th of 141 qualifying signal-callers in PFF passing grade. He did complete 67% of his passes for 2,941 yards, 25 touchdowns and seven interceptions, but you have to look beyond the box score. Trask ranked among the 10 worst quarterbacks in both big-time throw and turnover-worthy play rate in 2019. His accuracy has ranked top 20 in college football and gives reason for hope in the future, but his panic in unfavorable situations and inability to create in favorable situations is alarming. When under pressure, Trask was 107th in passing grade. Not to mention, he had the sixth-most passing yards come from behind the line of scrimmage.
The Gators' secondary was their strong suit and the reason for most of their success this past season (that wasn't luck), allowing the 21st lowest expected points added (EPA) per pass play. True freshman corner Kaiir Elam was a big reason for that — he led the team in WAA, produced the ninth highest coverage grade among all FBS corners and allowed just 10-of-23 targets to be caught while intercepting three and forcing six incompletions.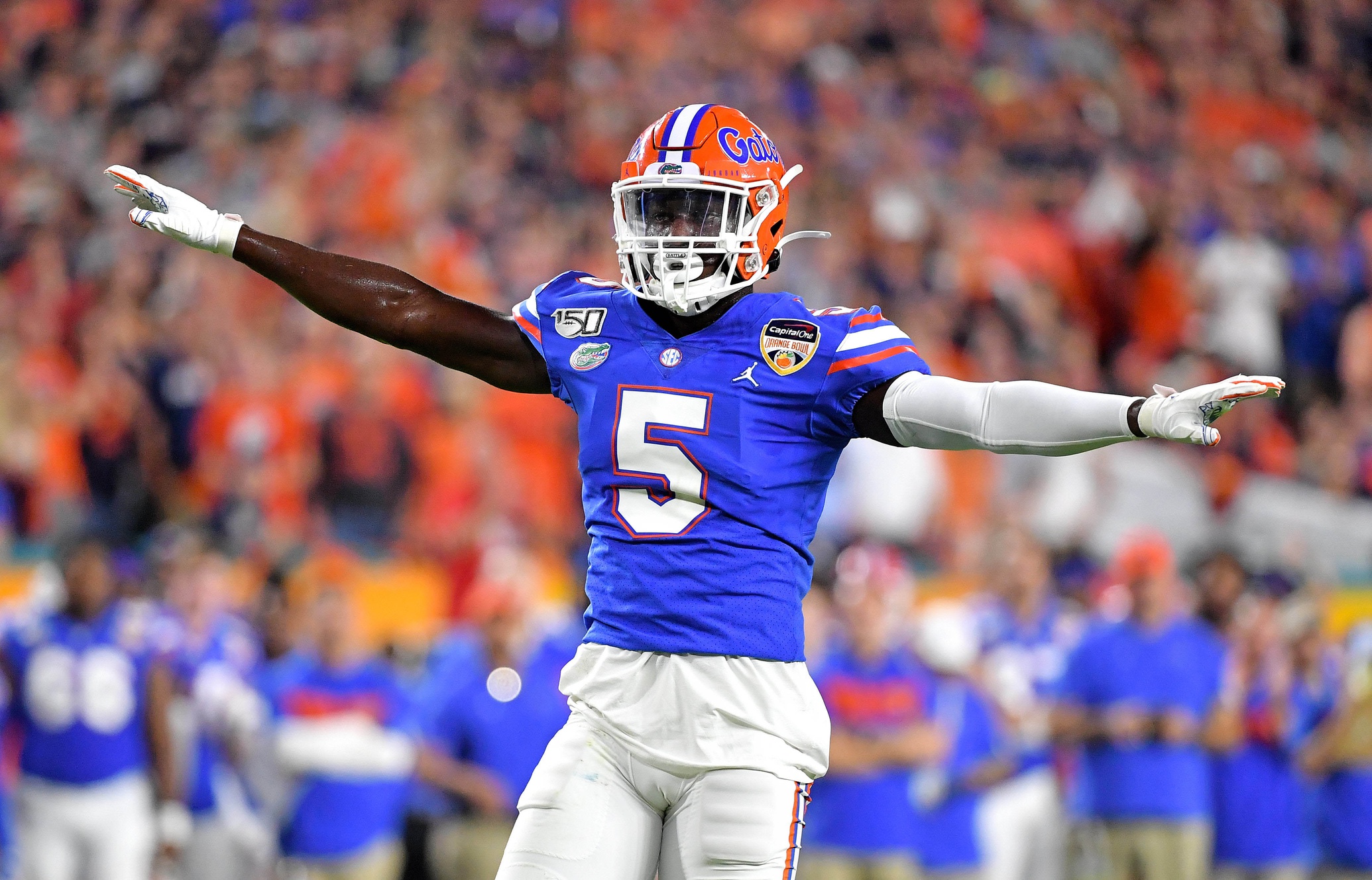 Cincinnati Bearcats: 11 actual wins, 7.8 wins implied by WAA
Instead of progressing off his decent redshirt freshman campaign in 2018, Cincinnati quarterback Desmond Ridder regressed. But fortunately for the rest of the Bearcats, they didn't go down with him. They had four games decided by three points or less against UCF, ECU, USF and Temple and won all four. Any good throw Ridder made downfield was combatted with an errant one, leading to inconsistency in the passing attack. His uncatchable pass rate when throwing at or beyond the sticks was 111th in the country, and he did this while also producing an above-average big-time throw rate that ranked 32nd. Ridder was used extensively in the run game for Cincinnati and was fairly successful, generating 36 explosive plays on his 127 designed carries and scrambles. Still, his performance on a throw-for-throw basis was too rough to take credit for their 11 wins.
Cincinnati's offense was rather poor, but the team's defense was lights out. Against the pass, the Bearcats allowed the 10th fewest EPA per play, while their coverage grade was just 34th in the FBS. Like Florida, a true freshman cornerback stepped up and made plays. Ahmad Gardner was the most valuable Bearcat on the roster and allowed just a 39.4 passer rating on throws into his coverage. For comparison, a quarterback throwing the ball into the dirt every play produces a 39.6 passer rating. The defense mostly got them to their implied win total, and the offense never stepped up as much as they should have. Otherwise, we may be talking differently about this 11-win team.
Memphis Tigers: 12 actual wins, 9.4 wins implied by WAA
If a Group-of-5 team were to have made the College Football Playoff in 2019, it certainly would have been Memphis — although the Tigers' implied win total by WAA shows they really weren't as good as made out to be. Quarterback is the most valuable position at both the college and pro levels, and the Tigers' signal-caller, Brady White, wasn't even among the top-five most valuable on his own roster. In fact, center Dustin Woodard was worth more to Memphis than White. He could launch it deep like a champ, which is a big piece to the quarterback puzzle, but couldn't piece anything else together. White failed to crack the 50th percentile in avoiding negatively graded plays.
Memphis' three most valuable players on the roster were all skill position players: Antonio Gibson, Damonte Coxie and Kenneth Gainwell. Gibson was a dual-threat playmaker in the passing and rushing attack. He saw 33 carries this past year, broke 16 tackles and went off for an explosive play 11 times. On the receiving side of things, he broke 17 tackles on 38 catches — that is absurd elusiveness. All in all, the Memphis skill position players ranked one spot ahead of Ohio State and fifth overall in the country in WAA generated among every FBS team's skill positions, behind LSU, Alabama, Clemson and Oklahoma. That's pretty good company. But again, quarterback is the most important position on the field, and the Tigers were never sure what they'd really get with White at the helm. They were still an all-around good team with 9.4 implied wins, but some luck went their way with 12 wins at the end of the day.
(Other notable lucky teams from 2019: Hawaii, Navy, Appalachian State, Boise State, Arizona State, Baylor)
Unluckiest Teams
TCU Horned Frogs: 5 actual wins, 8.0 wins implied by WAA
The TCU defense was nothing short of spectacular in 2019 and a big reason why they won as many games as they did. Seven of TCU's eight most valuable players were on the defensive side of the ball, and four of the top six were in the secondary. Trevon Moehrig and Ar'Darius Washington led the pack and were two of the five most valuable safeties in the country. Moehrig was the top safety in the country, forcing an incompletion on 32% of his 47 targets and picking off four passes. Washington allowed only five catches in coverage while intercepting five and forcing four as incompletions. Safe to say, these two did their job to the best of their abilities.
The Horned Frogs were a whopping 1-6 in one-score games in 2019 and had just one other loss by more than one score. Their passing attack didn't help matters any, ranking just 104th in EPA per pass play. While teams such as Florida and Cincinnati had poor passing offenses and a good supporting cast, TCU had a poor passing offense and a great supporting cast. In other words, the Horned Frogs didn't find the end of the rainbow as the Gators and Bearcats did.
South Carolina Gamecocks: 4 actual wins, 7.0 wins implied by WAA
South Carolina wasn't a strong team all-around, but they were strong in two of the more valuable positions on the field: wide receiver and cornerback. Bryan Edwards led their receiving unit and had some of the best hands in the country while being one of the most explosive receivers after the catch. He was used mostly underneath and was seventh in yards after catch per reception and broken tackles after the catch on such targets, which helped move the chains some. Israel Mukuamu locked down the outside, totaling 11 combined interceptions and pass breakups while Jammie Robinson held his own in the slot by allowing more than 55 yards in just one game this past year. Not to mention, they had a 6-foot-6, 310-pound unit rushing the passer on the interior of their defensive line in Javon Kinlaw, who finished the season with an elite pass-rush grade. South Carolina faced a brutal schedule — it ended up having to play three of the top five teams in implied win total and snuck away with just one victory against them.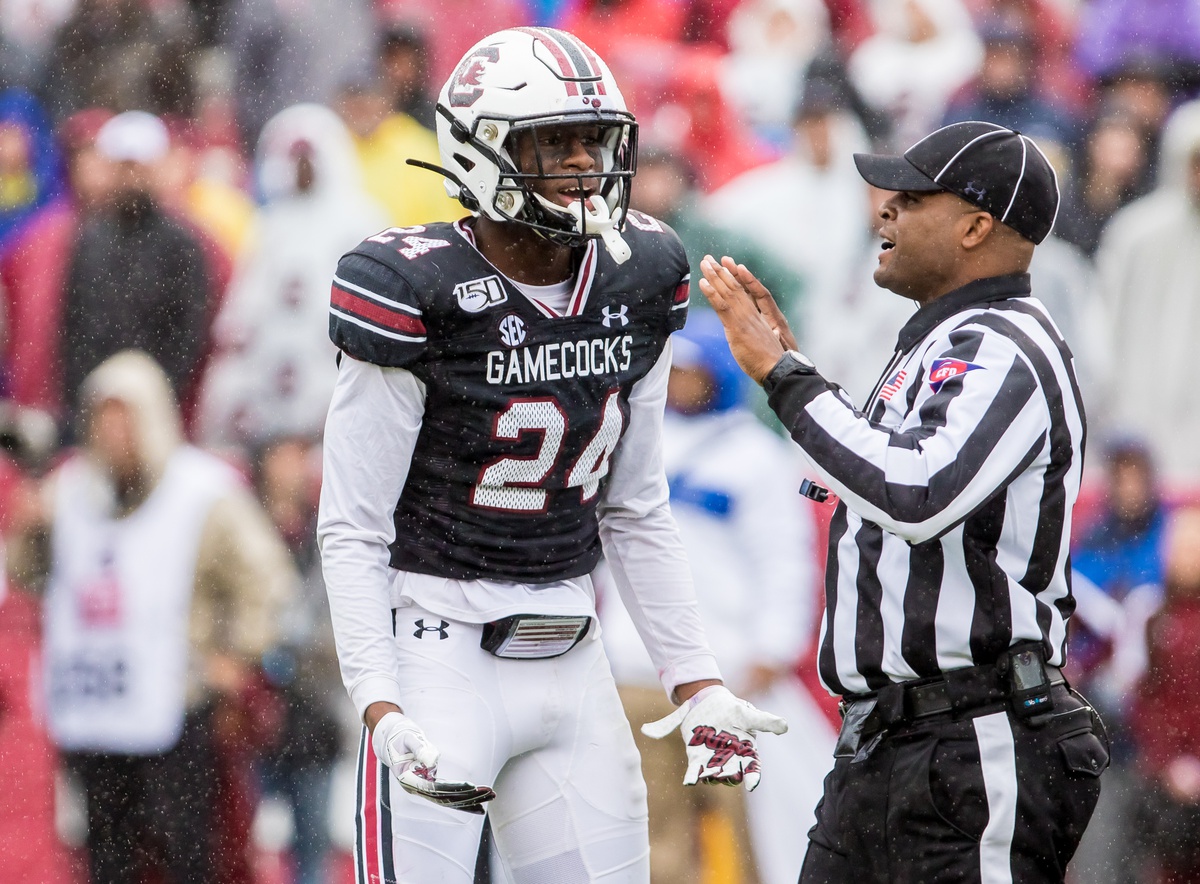 Texas Tech Red Raiders: 4 actual wins, 6.1 wins implied by WAA
Considering Texas Tech quarterback Jett Duffey was the 16th most valuable signal-caller in football and the only within the top 30 in WAA to win four or fewer games, the Red Raiders should have had more success than they did. As opposed to other Big 12 quarterbacks, Duffey was among the best in the country as far as limiting negatively graded throws, ranking among the 15 best quarterbacks by rate. He did this while also producing the 16th most big-time throws among FBS quarterbacks. There really wasn't a whole lot of value in other positions within the Texas Tech offense, but that doesn't mean they weren't among the unlucky bunch. The Red Raiders were an incredible 0-4 in one-score games this past year, and their implied win total suggests they should have come away with a couple of those.