Whether it's college or the NFL, there are always players who stand out in the first couple weeks of the season, proceed to be overhyped and then fail to live up to expectations over the rest of the year. There are some players, however, who perform well right away and continue that breakout over the course of the season.
Using PFF's advanced database and play-by-play grading, we know exactly who these early top performers are. These five players have flashed early, and we are buying that they will continue to break out as the 2020 season progresses.
Editor's note: Die-hard college football fans, NFL draft enthusiasts and avid college football bettors can now subscribe today to CFB Grades+ or CFB Premium Stats+ to get access to PFF's player grades, advanced stats and NCAA betting dashboard. Use promo code BIG10 for 20% off!
Doege started out his collegiate career at Bowling Green in 2017 and 2018, seeing six starts in Year 1 before starting the entirety of Year 2. He had some nice games in that span, but overall, he was a relatively average quarterback. Doege produced a 71.5 passing grade in that two-year span, ranking 68th of 110 qualifying FBS quarterbacks. He transferred to West Virginia after his second season and didn't see the field until the final four games. However, he looked markedly better, improving his passing grade to 81.6.
We viewed Doege as a breakout candidate in 2020 after his vast improvement, and he somehow managed to get even better. In Week 2 against Eastern Kentucky, Doege produced a 93.4 passing grade with four big-time throws and zero turnover-worthy plays. Some may temper those results against an FCS defense, but Doege had throws that are special against any level of competition. My colleague Seth Galina broke one of these down on Twitter:
I've been thinking about what it means to be "creative" from a quarterback perspective and this from throw from WVU quarterback Jarrett Doege is a great example. Moving defenders with your eyes and shoulders is something that even a lot of NFL QB's struggle with pic.twitter.com/7m2m8AkvLk

— seth galina (@pff_seth) September 15, 2020
Here's a better view of that play (look at where the receiver is when Doege releases it):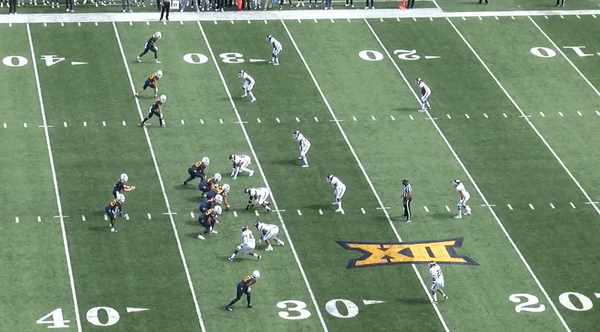 Impeccable timing. His accuracy looked a lot better in his four games in 2019, and he was nearly flawless last weekend — just two of his 25 passes were deemed a quarterback-fault incompletion. Doege is the real deal, and I expect him to continue to have big performances like this one as the season progresses.
Senior linebacker Jon Rhattigan had played just 21 snaps on the defensive side of the ball in his career prior to 2020, but he earned a starting role this season and has played incredibly well through two games. Rhattigan earned PFF grades above 90.0 in both contests against Middle Tennessee and UL-Monroe, making minimal mistakes in the process. The highlight of his time on the field so far came in Week 1 when he read Middle Tennessee quarterback Asher O'Hara right from the get-go, picking him off and taking it to the house: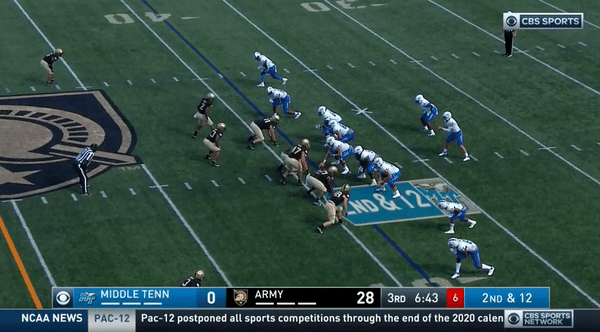 You won't find many mistakes on Rhattigan's tape in his two games this season. He's played better than anyone at the position thus far in every facet of play, and I believe he will sustain this and remain among college football's highest-graded off-ball linebackers.
Adams saw 101 targets in 2019 and hauled in 62 for 851 yards and three scores, but he didn't have as good of a year as his box-score stats suggest. He produced just a 65.8 receiving grade on the year and struggled at the catch point, despite being 6-foot-3, 220-pounds. Adams caught only nine of his 28 contested opportunities.
This year, however, Adams looks like he has taken his play to the next level. He appears much stronger in contested scenarios, catching five of eight such targets thus far (two more than any other FBS receiver, ranking first in grade). Adams had multiple highlight-reel snags in the red zone in the Red Wolves' upset win over Kansas State.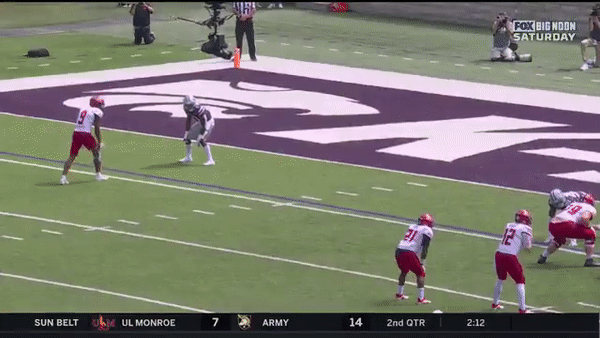 With Ian Book and Notre Dame having a depleted set of wide receivers and losing previous star tight end Cole Kmet, Tommy Tremble is likely to take on a hefty workload in 2020. Against Duke, he saw six targets, hauling in five for 43 yards while also making multiple big blocks in the run game. His impact in both of those facets helped him produce an 82.1 PFF grade for the game.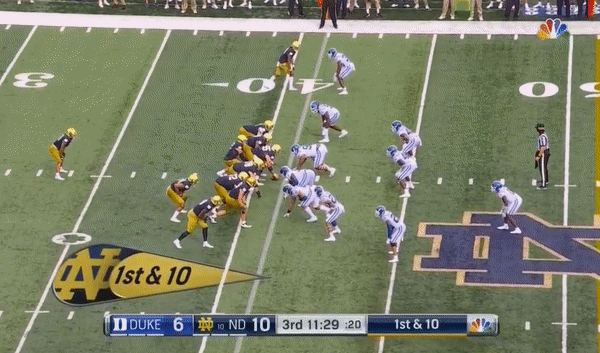 The 6-foot-4, 242-pound tight end is a freakish athlete for his size and isn't easy to bring down (two broken tackles). He's capable of winning at receiver as a result. In fact, no tight end has been more productive on a per-route basis when lined up at receiver this year than Tremble, who has generated 2.7 yards per route at the alignment. The Irish are just getting Tremble warmed up, and I am looking forward to him getting more action in the coming weeks.
It doesn't help my case that the two quarterbacks on this list peppered the same FCS defense, but like Doege, Marshall's Grant Wells is a player who should continue to break out this year. In Week 1 — his first college football appearance — Wells produced a 95.2 passing grade with five big-time throws and zero turnover-worthy plays. He benefited from clean pockets, but he also displayed legit arm talent all game long.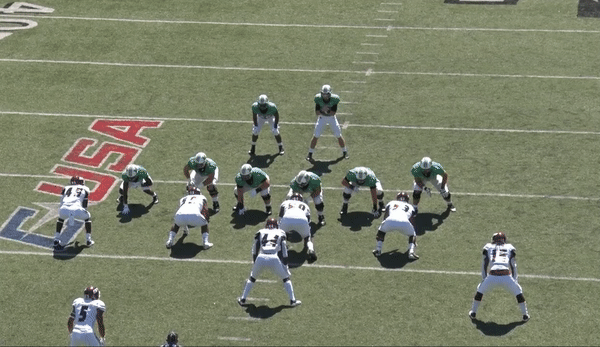 Five of his seven passes thrown 20-plus yards downfield that game were deemed perfect by PFF's ball-charting process. Wells will have a significantly tougher test this weekend as the Thundering Herd take on Appalachian State and its outstanding cornerback duo of Shaun Jolly and Shemar Jean-Charles.