For BYU quarterback Jaren Hall, it was likely the biggest decision of his life. He had put in the time to mentally run through all the options. He'd consulted those who he trusted most, especially from those who had been in a similar position. But now the moment was here, and he was entrusted with the decision. So he made it.
Jayda Mae Hall.
That's the name Jaren wrote down on the birth certificate just after his wife, Breanna, gave birth to their first baby girl.
"I was fighting for that one since the day we found out we were having a girl," Hall said with a laugh during an interview with PFF. "Everyday, I put in my wife's brain the names I wanted. My wife, poor thing, she was so overloaded by the time the baby came, when she had the baby, she was like 'I don't know, what should we name it?' And I was like 'I gotchu. I'll write the name down. I'll write Jayda down on the paper and you can relax. You just had a baby, and I'll take care of that.'
"We kind of went back and forth over the months and just bounced off ideas and finally, Jayda just felt right when we saw our baby and we just stuck with that."
Hall isn't your typical college student, even beyond being a Division I quarterback. This goes beyond his dual-threat athleticism, the fact that he's leading the Cougars to another great season and that he has an NFL future on the horizon. What really makes the sophomore QB different is his mindset for all things football and all things beyond.
Click here for more PFF tools:
Rankings & Projections | WR/CB Matchup Chart | NFL & NCAA Betting Dashboards | NFL Player Props tool | NFL & NCAA Power Rankings
---
A BYU Background
Hall not only comes from a rich football background but a rich BYU football background. Hall's father, Kalin, was a JUCO player of the year at running back for Dixie State University in 1991 before playing for BYU from 1992 to 1993. Jaren's older brother, KJ, played running back at BYU from 2015-2017, and his younger brother, Kyson, signed to play at BYU after his mission for The Church of Jesus Christ of Latter-day Saints.
"I think my dad was sick of seeing all his boys taking beatings at running back so he decided to make me a quarterback," Jaren said with a laugh. "The second I strapped up the helmet, he had me playing quarterback and stuck with it. I am thankful to this day that was the case."
Hall may not have followed in his dad's footsteps to play running back, but he did follow some family footsteps in another sport, one that was really his first love: baseball.
"All my uncles played baseball in high school," Hall said. "So baseball kind of started out [as my first love], but then as I got older I learned about my dad's story playing football, that captivated me into the sport, and then I started playing quarterback and I loved it. I started watching the NFL and that took off from there.
"Later on in high school baseball, I just started playing a lot better and I realized there could be a possible future, and then it became kind of 50/50 at that point and I decided to keep both options open. Still to this day, I love them both. It's like choosing out of your kids who you love the most, that's how I tend to answer that question for people."
So when it came to college sports, Hall chose both. While Hall has been a backup and now a starter for the football program, he's also been a member of the Cougars baseball team as an outfielder. He hit .400 last season in a small sample size. But when it comes to hitting a fastball or completing a deep ball, Hall eventually had his preference.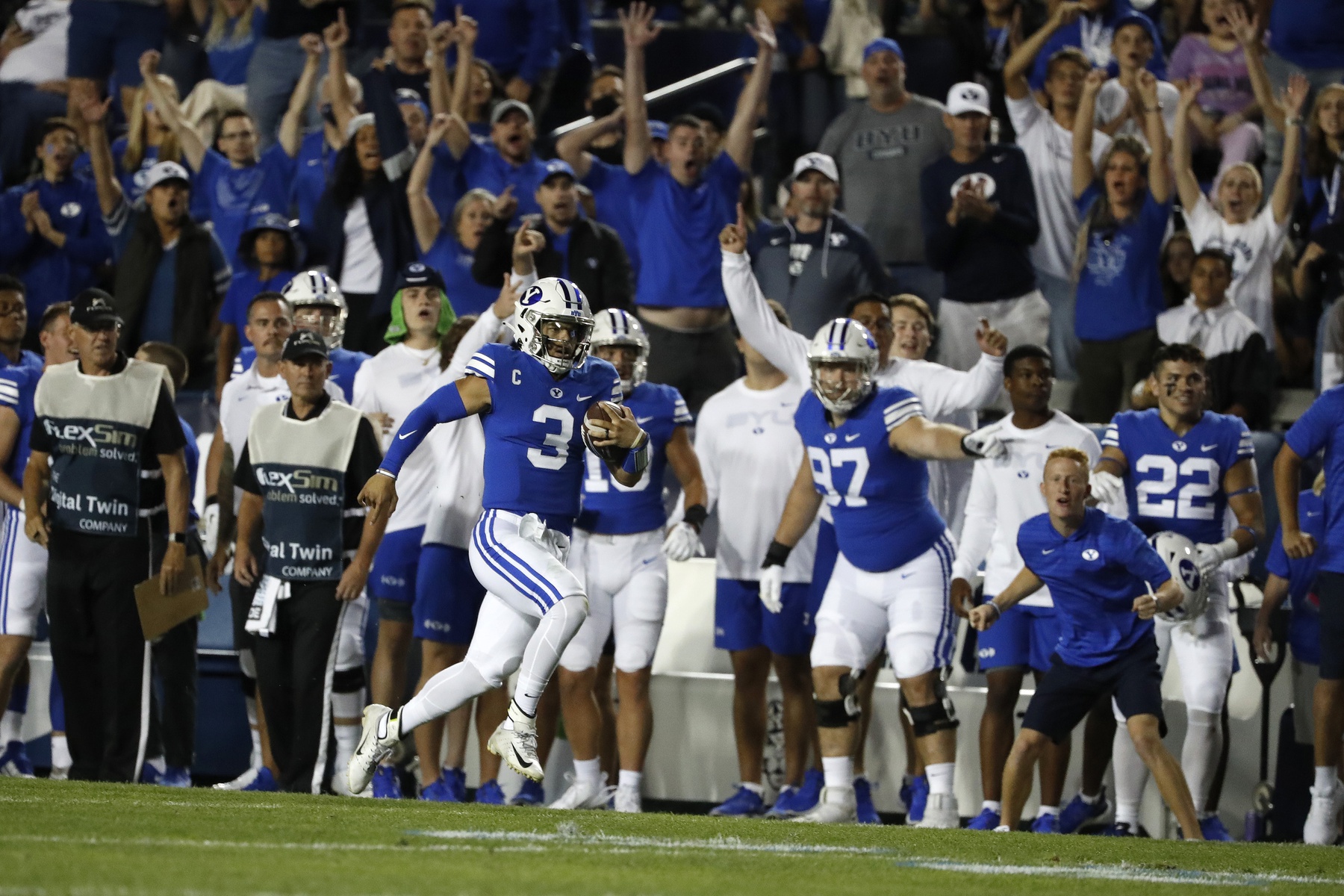 "I think if you take a break doing both and you jump back in, honestly I think baseball is a little tougher getting into the box and hitting than getting back into football," Hall said. "Because football you can use your athleticism a lot more — when things don't work quite right you can break it out, but baseball you're seeing 90, 95, 96 fastball, you've got to adjust to a changeup that looks the same, or a slider moving across the box, that's tough, man. That's tough sledding.
It's not easy to do. It's a game of failure is what baseball is. Shoot, baseball's tough. It is."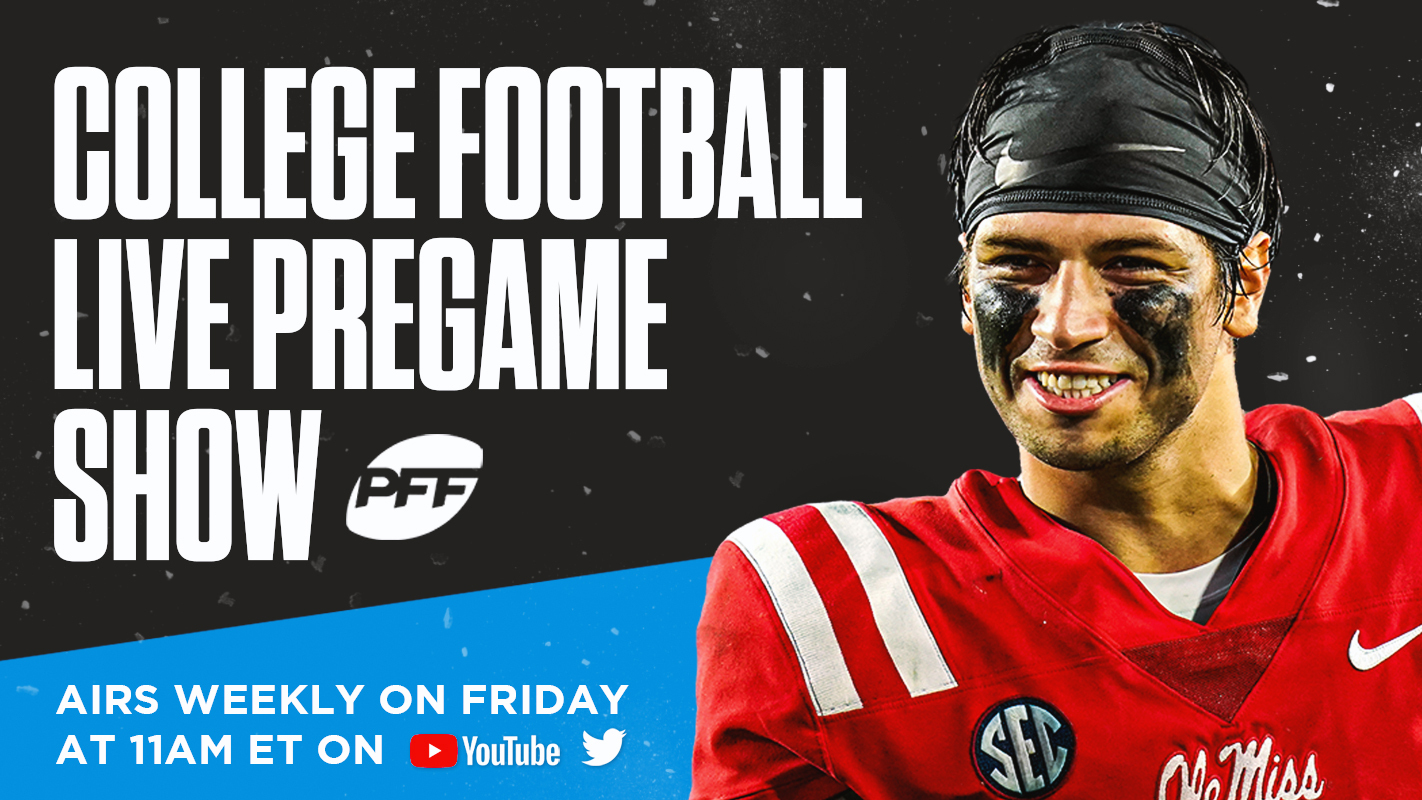 A Mission On and Off the Field
Last year, quarterback Zach Wilson helped put BYU on the national stage during the less-than-normal circumstances of the COVID-affected season. Throughout the year, Wilson and the Cougars racked up 11 wins and were ranked as high as No. 8 in the AP Poll. But Hall was forced to be distant from his team's success because a hip injury sidelined him all season.
That time on the sidelines watching his team taught him a lot. But this year things look different, as many of the names and faces have changed from 2020. This offseason BYU lost its offensive coordinator, Jeff Grimes, and offensive line coach, Eric Mateos, to other schools. The Cougars also had to replace three of their offensive linemen who were off to the NFL, along with their top receiver, Dax Milne. Yet Hall was still able to watch that team last year and hit the ground running. BYU is currently 5-1, ranked No. 19 in the country and will visit Baylor on Saturday for a huge road game.
"For me it was, you learn from the year prior, all the success and you enjoy it," Hall said. "You take the things that worked and you just ask yourself how can I keep some of this going, this momentum? What things can I do to play a role into that? But realizing you are going to lose those guys, you can't really look at it as, 'Oh, I have this huge amount of work I have to do, there's all this space that we've got to make up.' It's more every day you focus on your one percent to get better.
"Because the offseason is long, in the space of how many months it is, but it goes fast. So you've got to take advantage of every single day of workouts, throwing with your receivers, working out on your own, throwing with your coaches or whatever you do. So for me it was this mindset of, 'Let's slow everything down, let's not get ahead of myself, just go one percent every day, work with the guys.' And I think everyone had that same attitude and same approach, even though we did lose a lot of key people. I think that's what's attributed to our early success we've had this season and not having as much drop-off as most people thought we would."
Hall's injuries haven't been his only time away from the game. As is the case with many BYU football players, Hall's life journey took precedence over his football journey coming out of high school.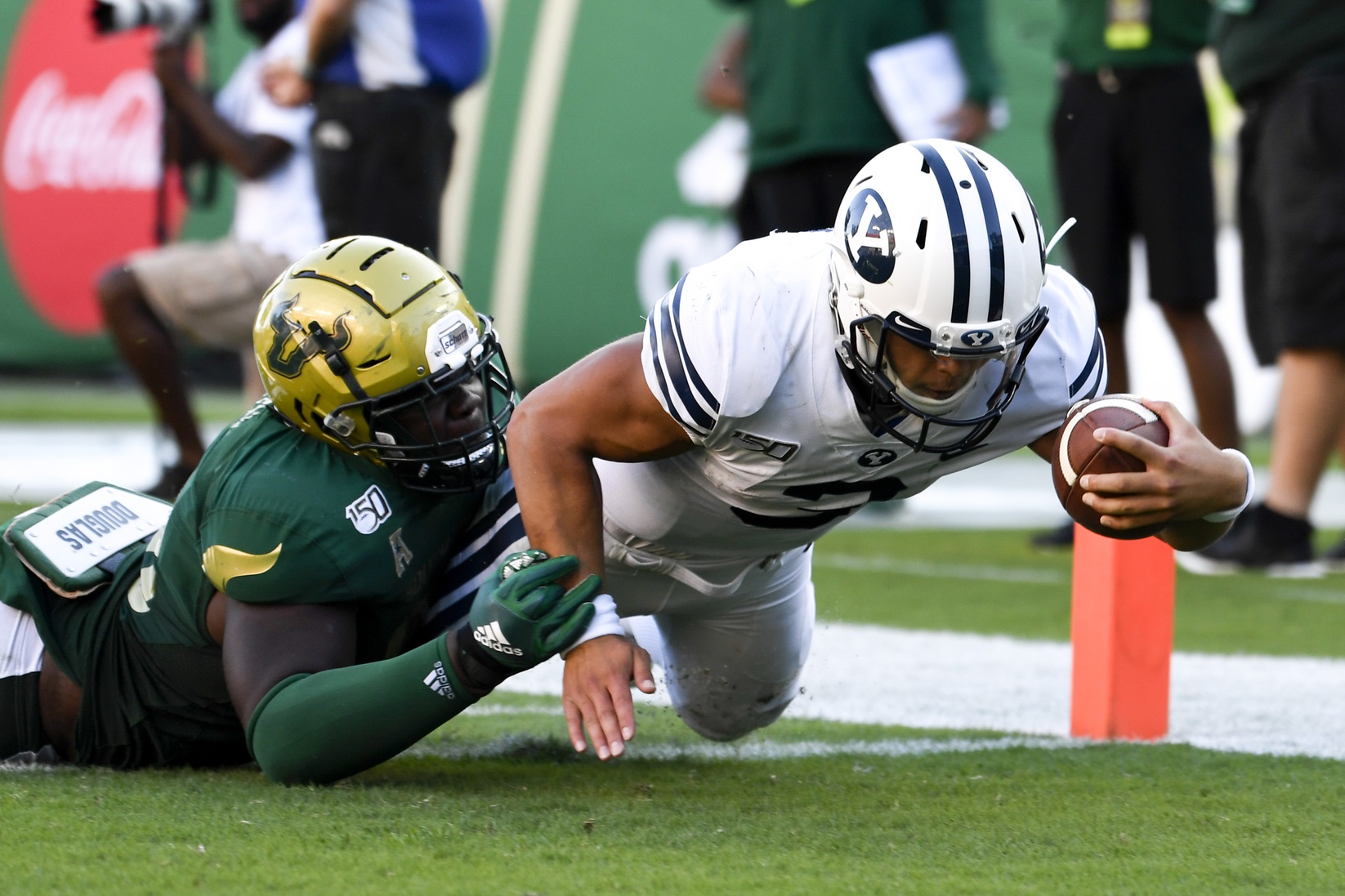 Though Hall was committed to play football for the Cougars one day, he was also committed to his mission with The Church of Jesus Christ of Latter-day Saints, a two-year calling separate from friends, family, social media, etc., just focusing on serving others in any way he could while spreading the gospel of the church.
"From a young age, growing up in The Church of Jesus Christ of Latter-day Saints, a mission is something you look forward to because it's an opportunity to be closer to Jesus, to kind of do what he did and walk in his footsteps for two years because not a lot of people have the opportunity to do that — to go and serve and just completely focus on that," Hall said. "So, for two years, I stepped away from school, from sports, stepped away from all my social life and my friends and just completely left. I went to northern California up in the Roseville area so I didn't go overseas like a lot of people did, but I was called to serve there.
"Every day, you wake up at six o'clock in the morning, you workout and you kind of study and get ready for the day and you just hit the street and talk to every person you can just about how we can serve and become better people, make this world a better place through Jesus Christ and hit the values he teaches us. … You could cut somebody's grass, you could pull weeds, you could serve at a homeless shelter, serving food. Any opportunity to serve and do good, we were there whether we were in our white shirts and our dress pants or dressed out in clothes to serve in street clothes, we'd do it.
"So, for two years, that's all I did. And then following that, just jumped right back into life as if I never left. It was a pretty blessed two years for me: learned a lot, grew up a lot, man. When you don't have your parents' credit card and you don't have all their direction everyday, you gotta kind of buck up, age up and make your own decisions everyday. So, this is the best thing that could've happened to me honestly and I think it's helped me in football and in a lot of ways mentally to overcome challenges and trials."
Historic Moment and Big Shoes to Fill
When Hall returned to football at BYU, he stepped right in and got to work. After redshirting his first season, Hall was the backup to a younger Zach Wilson in 2019. But after five games, Wilson had to miss time due to a shoulder injury. In stepped the redshirt freshman, who made history as the first black quarterback to start for BYU.
"It was cool to see all the people before me and my family and just others who kind of paved the way for me to be in that situation and gave me the opportunity," Hall said. "It was awesome. I think, in that moment, it was more about my family and other individuals, coaches that were just as much a part of that as I was. So, I was more focused on the people around me than me and obviously, at the time, winning a football game too, so there's a lot of things going on during that.
"Looking back at it now, it's pretty cool to see that something like that can take place in my life and just to be a part of that. I'm very grateful and I think it's a good statement to a lot of kids all over the place. There's opportunities in their lives to be the first to do something, whatever that is. So for me, it just happened to be that part of history here at BYU. For me, I'm just grateful and happy for it."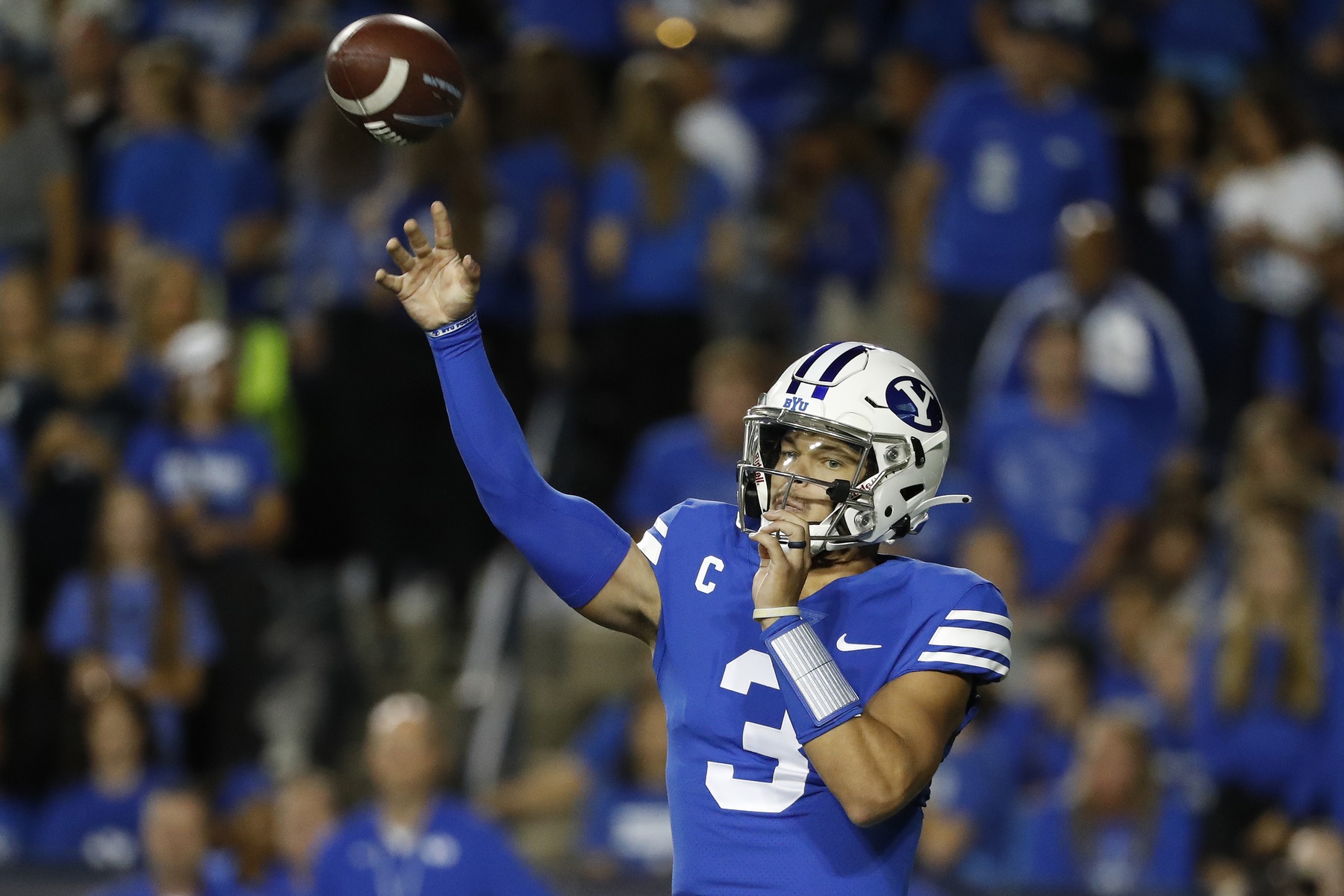 In that first start against USF, Hall completed 15-of-23 passes for 148 passing yards and an additional 83 rushing yards and a score. But Hall's first starts came at a price. In his two starts that season, Hall suffered two concussions that were a bit of a scare given how close they were together. In a football world where the effects of concussion are more public, Hall knew he had to take his recovery with such a unique injury seriously.
"It was definitely worrisome," Hall said. "That's your brain, that's your real money maker throughout life. That's how you enjoy time with your family and do things outside of football. So for me that was my first concern with my wife, just to make sure I'm healthy and take the right protocols, as much as you want to play.
"It was worrisome, but honestly it gave me time as I was injured away to get myself right off the field, to get things balanced out. Because when that's all taken care of, and you don't have worries outside of football, then when you're at football it's even better. You can enjoy it. While it was unfortunate to get hurt playing my freshman year, I learned a lot of great lessons from it.
"A concussion — that's hard to prevent sometimes. It's one strange hit or one bounce off the turf and that's that."
Hall is back and healthy as can be. His concussions have not bothered him since his recovery, and he's fully healthy after missing last season with the hip injury. But just as his body is in a good place, so is his mind.
Whether it's been his mission work, his time when he was forced to take a step back, being the best quarterback, husband and father he can be, Hall brings a unique perspective to, well, everything, especially for his age. He has experienced a lot, and he's turned those chapters into wisdom — even if that wisdom is admitting he's still learning and balancing it all.
"I mean, I'm not perfect," Hall said. "I don't know of anyone who has a perfect solution for how to balance everything in life. Whether it's work and football or it's family, football, work and school, everybody has something to balance. So for me, I got a lot of advice from some great mentors in my life — coaches, fathers and mothers.
"When you're at football, you're focused on football. You take care of your stuff. When you're doing your school work, you do your school work. More importantly for me and my family, when I'm home, I just try to be present with my wife as much as I can. I might watch some film here and there while I'm home and stay updated there but I really just try to focus on spending time with my wife and my baby girl just so they know that when I'm home, that's where my heart and that's where my mind is fully at because at the end of the day, football, it only lasts so long, but your family, that's forever."
Hall has a big arm, knows how to command an offense and offers mobility at the quarterback position that fits exactly where the NFL game is going. But Hall isn't your typical NFL prospect, and that can only be viewed as a good thing for his draft status and future.