When people watch Virginia quarterback Brennan Armstrong pick up a football and throw it 50-60 yards down the field, their first thought probably isn't what you'd expect. They likely won't comment on his 6-foot-4 stature, the tattoos on his arm or even how far he threw the ball right where he needed it to go. Their first response is probably something much more elementary. 
Ah, you're a lefty.
UVA's fourth-year quarterback is making national headlines with his performances this season. Through six games, his 2,460 passing yards are the most in college football, his 410 passing yards per game are second in the country and his 17 passing touchdowns are top-10. And yes, he's doing it all with a southpaw style.  
Click here for more PFF tools:
Rankings & Projections | WR/CB Matchup Chart | NFL & NCAA Betting Dashboards | NFL Player Props tool | NFL & NCAA Power Rankings
---
"The spin is backwards, so they're always saying stuff," Armstrong said of his teammates in an exclusive interview with PFF.
"I don't have some pleasant throwing motion because, from baseball, I just kind of gripped and ripped it. That's just how I throw a football, too. It's not like a perfect look to it. They're pretty used to it now. When we first started, I would hear a lot more of it, but now they're pretty used to it."
You only need to see Armstrong throw the football once to realize that his past likely isn't littered with quarterback coaching clinics. He'll hold the ball a little lower than preferred in his dropbacks to assist a longer windup in his throwing motion. At times, the ball comes out of his hand with more flick than a true throwing finish. His leg will sometimes kick out like a pitcher's does.
But it's hard to hate the results, given how fast the ball leaves his hand and how accurate it has been this season. It's just Armstrong's style, one that is rooted in his first love: baseball.
Brennan Armstrong: PFF overall grade and rank by season
| | | | |
| --- | --- | --- | --- |
| Season | Dropbacks | PFF grade | Rank |
| 2021 | 323 | 91.7 | 3rd of 151 |
| 2020 | 329 | 90.3 | 12th of 146 |
| 2019 | 22 | 69.1 | N/A |
| 2018 | 7 | 62.2 | N/A |
"Growing up, I played football, basketball and baseball. Baseball took up most of my time. I thought baseball was going to be my ticket to college — just being a lefty pitcher with some good velocity and speed. Baseball, that was my life. Summertime we were always traveling, I started that when I was eight years old, we were just traveling every weekend any time we got a chance to just because that's how you just got noticed.
I started getting a little burnt out of baseball, in a sense. I still played all of it through high school. I just think I was ready to transition to a new sport, in a sense. On top of that, I was loving the game of football so much… Football was such a new sport for me, so that was always a fun thing about it — it was so new. I wasn't playing it when I was eight years old.
As a quarterback, I just got thrown into the spot because I could throw. It didn't matter if you were lefty or not. Lefty, righty, it was just like, 'you could throw, so we need you to be at quarterback.' That's kind of how I got into being a quarterback with football."
Not only is Armstrong throwing the ball well this season, but he's also throwing it a lot — and I mean a lot. He's thrown more than 50 passes in three of his seven games this season, with a 54-attempt game against North Carolina, a 58-attempt game against Wake Forest and a 61-attempt outing against Louisville this past weekend. Before this season, he hadn't crossed the 50-attempt threshold once.
When I asked him what he does to get his arm ready for such an outing and what he does to recover from all that motion — surely there had to be something — Armstrong's answer was essentially, I'm built different.
"I don't really have to pick up a football to be warmed up and ready to throw," Armstrong said. "We have this routine where I don't even have to start throwing, I can just do this routine, and boom, my shoulder is ready to go. I do get sore in the back of my shoulder, but other than that, I really don't ice. I don't do ice.
I guess through the years of pitching, l feel like [football] is a little less harsh on your arm than pitching is. My arm's just built up this ability to throw for that much. It's simple things. I really don't do too much. I focus on a lot of my lower half more than my upper half. My arm just kind of is there, doing its thing. I've just been blessed with my arm, not really having to have too much done to it to keep myself ready to go so I could throw 60 passes the whole game. It just happens."
As mentioned above, the 61 pass attempts Armstrong threw against the Cardinals in Week 5 stand as a single-game high, and Virginia needed all 61 of them to win.
The Cavaliers went into the half with a 13-10 lead, but in just one quarter, they found themselves down 30-13 with just a few minutes before the final period of play. It was a nightmare start for Armstrong and his team, who went interception-punt-interception on their first three possessions of the second half. Louisville went touchdown-field goal-touchdown-field goal in reply.
The 6-foot-2, 215-pound junior took the field down more than two scores with barely more than a quarter to play. From that moment on, he completed 15 passes for 203 passing yards and two passing touchdowns, including what would be the game-winner with just 22 seconds left in the game.
SIGNED. SEALED. @UVAFootball DELIVERED. ????@Grantmisch with the last minute TD in Louisville.

????????????

????: @accnetwork pic.twitter.com/GovTDmJZF0

— ACC Football (@ACCFootball) October 9, 2021
"The first drive moved the ball, boom, scored a touchdown," Armstrong said. "Second drive moved the ball, boom, scored a touchdown. The defense did great jobs holding field goals. Last drive, shoot, K.T. [Keytaon Thompson] came up big — we had two fourth downs on a fourth-and-6 and a fourth-and-8.
They were playing in a bunch of drop-eight, and they were trying to take away our outside guys, I think, for us to stop the clock. They had corners sitting low and safeties high over the top of them, and K.T. was just finding windows in the middle of the field, getting open against man… Then, on the last play with Grant Misch, literally the last option on that play, I had some pressure from the right side, and I just felt a lot of flow going to the field. I just looked back to the corner on the left side of the end zone and just gave it a shot to him. Sure enough, he came down with it.
It was crazy. There were really no words. That was like a dream come true. You dream about that stuff, and it's like no matter what happens, why don't you just go give it your all and give it a shot."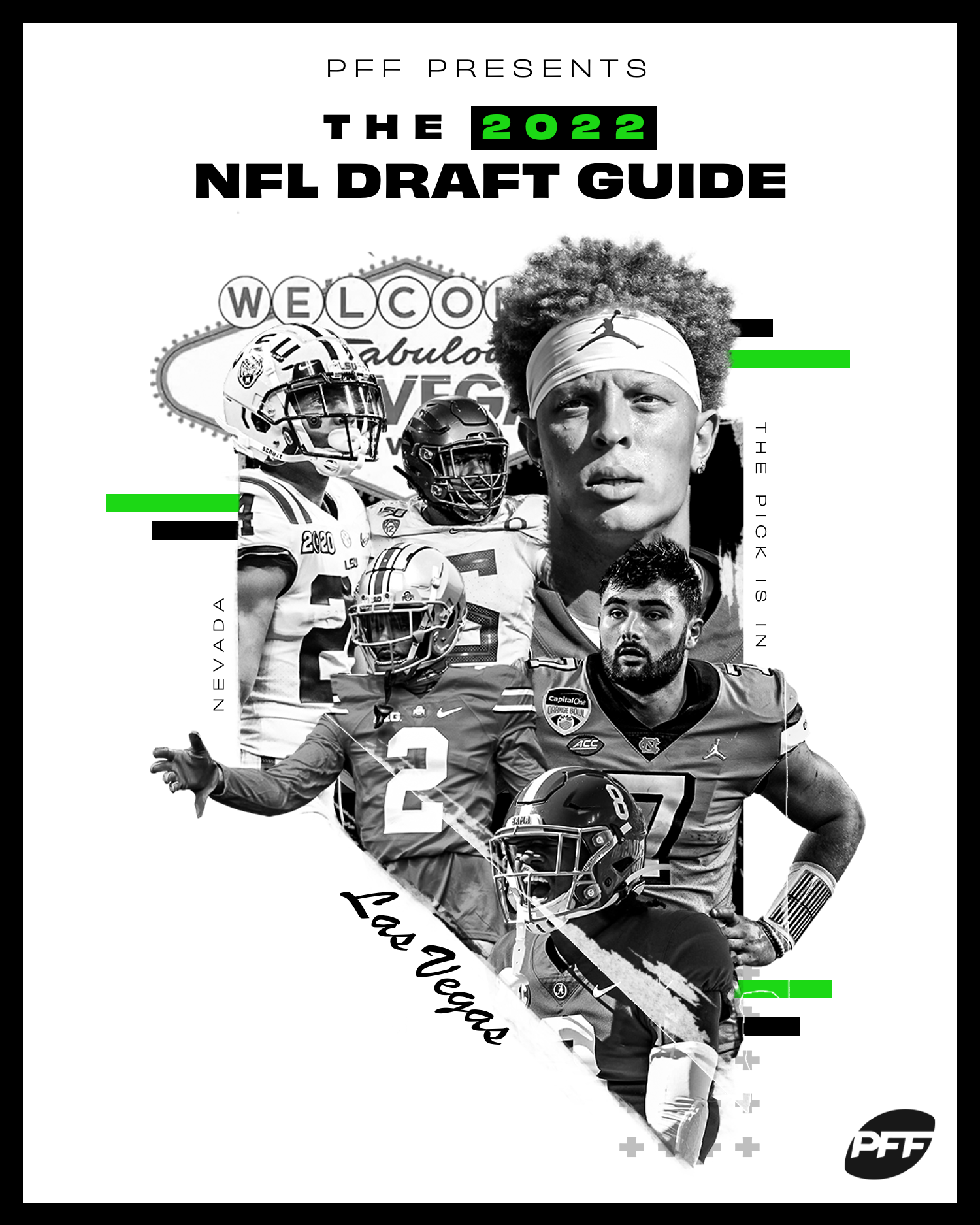 Armstrong earned a 57.3 PFF grade in that quarter, much lower than his 91.7 grade for the season. But in the fourth quarter, Armstrong's performance yielded an 81.4 grade, a catalyst to his team playing their best ball while their back is against the wall.
After the game, an emotional and passionate Armstrong was asked by Mike Barber of the Richmond Times-Dispatch how his team was able to rally for such an incredible comeback victory. His answer was blunt: "Why would you quit?"
When we asked Armstrong why those words were the first to come to his mind, he referenced the respect players have to have for everything they've done to even put themselves in a position for a major comeback story.
"No matter how ugly it is for the people that are out there seeing it, they don't see the stuff that you put in. I just feel like no matter what the outside people think or what they see. You can't quit on yourself because you did all that stuff behind the scenes.
It's like you're basically quitting on yourself regardless of what the people are seeing right now. So, I don't like quitting on yourself when you've done all this work, and you're just gonna quit? I don't know, it doesn't add up to me. I just don't like quitting on yourself or your team."
Highest PFF passing grades among FBS QBs with 100 or more attempts
Armstrong's numbers are up all around. He's throwing the ball more, he's throwing the ball further and he's throwing it more accurately. His 85.2 PFF passing grade ranked 17th among FBS quarterbacks last season. This season, he's taken it to a new level, grading at 91.0, a top-five mark in college football.
And Virginia's signal-caller spoke on what is making all the difference this year.
"I would say keep it simple," Armstrong said. "I'm great through progressions. My eyes see things quickly. I'm able to get through progressions fast, pick up coverages. As I'm looking at the defense, I'm more just kind of big picture — seeing safeties, quick rolls, and things like that. I think I've done a great job of picking up safety play because safeties really tell you what the defense is, whether the one is coming down, one is rolling high or they're both rolling back.
And just taking the easy throws. Just completing the stuff that needs to be completed. Then, sure enough, we've had a lot of success through the air deep, so that's another plus to my receivers too because they're making plays down the field. … Kudos to them because those big plays are huge. You can take away a defense, you know, knock a defense out with those things and just sustain drives. Those have been huge for us all year so far."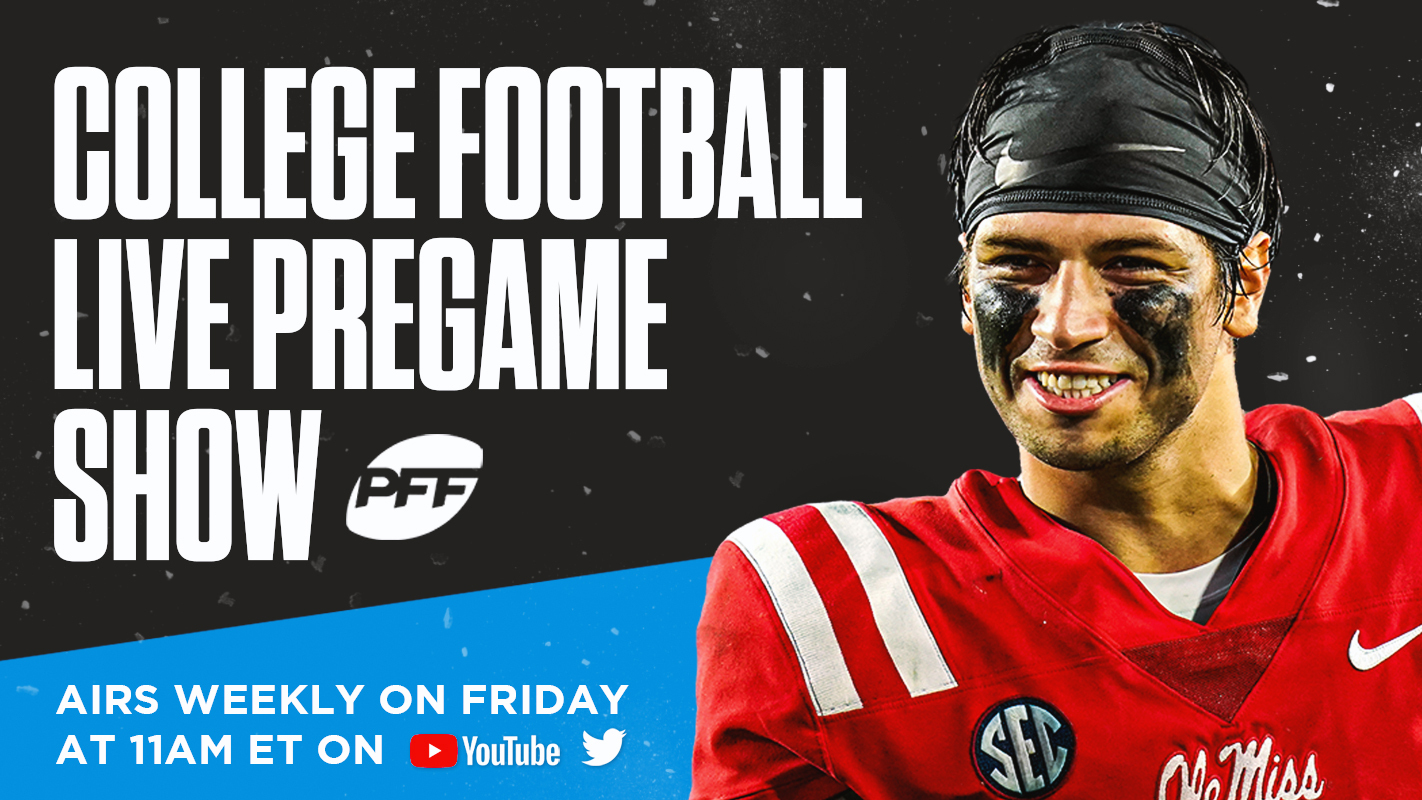 Armstrong is a two-time captain of the Virginia Cavaliers, which one would expect. After all, it's natural for the quarterback to be named a team captain. But earning that respect as captain is a different story than just having the title. Leading by example to gain that respect is nothing new for the fourth-year junior, doing it long before he was voted the honor.
"Consistency," Armstrong said. "Showing up every day, doing the right things, being on top of my game. For me, personally, I feel a lot more comfortable talking out loud than when I used to when I was younger. I feel like I've earned my way to say things out loud and get on people if I have to. If I do that stuff, it's just for the greater good of the team, and I think a lot of people recognize that now.
Nowadays, people get mad, or they get defensive if their teammates yell at them, and I don't think our team is like that. I think we've developed a good culture with leadership like that, just guys holding each other accountable whether you're yelling at them, and they don't get defensive about it. That's just a huge thing. And I think I've earned that.
Obviously, guys respond well when I do that sometimes, but overall, if you're a leader, you've got to be consistent, and you can't be one day, you're this, and next day, you're that. Those guys need to depend on you every time. They need to know what they're getting out of you every time."
Armstrong didn't quit when he faced a quarterback competition going into his third year. He didn't quit when the COVID-affected offseason put his starting odds in jeopardy. He didn't quit when he was asked to pass the ball for the 50th time (again) in a single game. He didn't quit when he saw the score with one quarter to play against Louisville.
Don't expect this lefty gunslinger to quit anytime soon, no matter the situation he's facing.