We're all motivated by different things. Some people channel their motivation through future success; they set a goal and won't stop until they hit it. For others, it can be more personal, like playing for someone who might not be out on the field but is out there in spirit.
Then there are those who are fueled by doubt. Not their own, but doubt from people on the outside.
That's where West Virginia running back Leddie Brown is finding his motivation this season after a preliminary scouting report from the NFL left him wanting to prove doubters wrong.
Click here for more PFF tools:
Rankings & Projections | WR/CB Matchup Chart | NFL & NCAA Betting Dashboards | NFL Player Props tool | NFL & NCAA Power Rankings
---
"They didn't think I was that good at pass protection," Brown said in an exclusive interview with PFF. "But the big one was my route running and catching the ball… In my junior year in high school, I basically was a slot receiver. So, I was like, I can come out here and show them that I can do that."
Four games into his senior season, you can tell Brown has taken that criticism to heart. He's not a target monster like some other running backs in the country, but his 8.0 yards per reception is his highest yet. His 80.0 PFF pass-blocking grade is the best of his career. He attributes a new approach to blocking as a critical factor to why he's been even more reliable.
"It was more focused on me cutting [rushers]," Brown said. "I could've done it before, but here they've been teaching us how to cut block."
A cut block is when an offensive player attempts to stop an oncoming rusher by initiating contact below the defender's waist instead of taking them on at the chest level. This form of blocking is effective, but it is also more technical. Poor execution could mean a "dirty" hit in a vulnerable area — like the knees — and even draw a penalty. But Brown believes being comfortable with cut blocks has made him more confident in any pass-blocking situation.
Leddie Brown: PFF pass-blocking grades and rank since 2018 (rank among FBS running backs with 50 or more attempts)
| | | |
| --- | --- | --- |
| Season | Grade | Rank |
| 2021 | 80.0 | 6 of 72 |
| 2020 | 59.8 | 102 of 227 |
| 2019 | 64.5 | 128 of 297 |
| 2018 | 61.7 | 182 of 320 |
But, he also wanted to make sure we knew his recent trend of cut blocking isn't a sign of weakness.
"I told Coach Scott [West Virginia running backs coach] any linebacker that's under a certain size I'm not cutting," Brown said with a laugh. "I'm taking them head-on, and I don't care what the outcome is. Because, in my head, it's just like a one-on-one fight. He's got to get through me to get to my quarterback, and nine times out of 10, he's not going to be able to do that because I'm going to play more physical than him, and I'm going to be nastier than him."
Though Brown had a chance to go pro after last season, he's relatively new to being an impact player for the Mountaineers. Despite the palpable buzz about him committing to West Virginia, Brown sat behind and split time with two veteran backs, Kennedy McKoy and Martell Pettaway, before exploding with a 1,000-yard season in 2020.
That time splitting carries taught Brown a lot about himself, his expectations and the realities of some bad luck.
"My freshman year and sophomore year, I felt like I was playing, but I was also dealing with ankle injuries both years," Brown said. "That kind of limited me from getting to play more. They didn't really need me out there with Martell [Pettaway] and Kennedy [McKoy] in front of me because they were two older guys with a lot of experience — two great backs. So, I was just sitting there waiting my turn, but I feel like if I never had those injuries, I would've gotten to play more than I did my freshman year and sophomore year."
As Brown became more patient with his playing time on the field, he also learned to be more patient off it.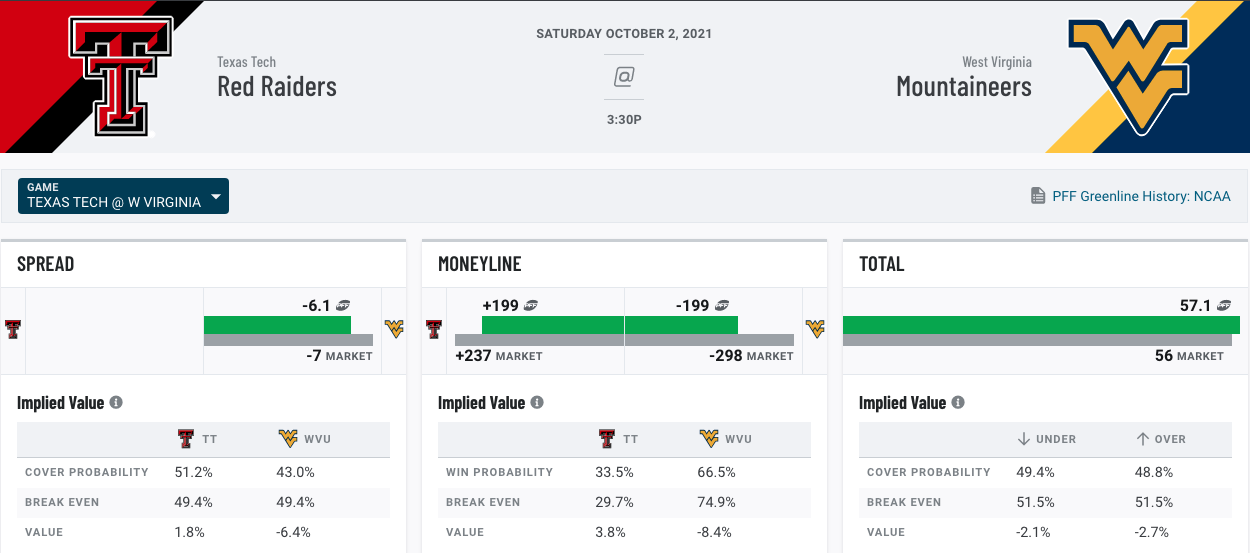 "My freshman and sophomore year, I wasn't really, like, childish and getting in trouble, but I would react to things that didn't really need that type of reaction," Brown said. "Coach Scott really sat down and talked to me. He's like one of the mentors that I have here just like working on my responses like not everything is pointed towards me, not everything needs a negative response.
"So that just helped me grow on and off the field because I can really sit back and have a conversation with somebody and not feel like they're coming at me or they're picking on me or stuff like that. I started to do things like a pro. Coach Scott always says, 'be a pro,' and he sends me these little quotes every morning just saying different things about confidence, discipline (and) proving people wrong.
"Just every morning, I wake up to a little quote from Coach Scott, and that's really how I start my day. He has helped me grow so much as a man and a football player."
Brown has a new outlook on a lot of things in life — not just football. He doesn't take the negative things people say or do too personally if it involves him. He's more easy-going, more focused on things worth his time and energy.
One focus of his time and energy is helping people.
"I recently started an internship with this youth basketball league, and they play games at Morgantown High, and I work the scoreboard," Brown said. "Most of the kids that go there, they came to the Mountaineer camps over the summer, and I worked most of the camps because I just love working with kids. And they just ran up to me like, 'Hi, Leddie! Do you remember me?' and I'm like, 'yeah, I remember you.' They be like 'what's my name?' and I'll tell them their name, and they're like 'Oh my God, you knew my name.' So, that was pretty cool."
In fact, when asked about the kind of legacy he wants to leave at West Virginia, Brown didn't mention any stats, records or even wins. Instead, he talked about the people he's had the chance to meet and the smiles he's helped produce.
"I take my time talking to the fans, and if they wanna take pictures, I'll take pictures with them," Brown said. "I try to interact with the fans and the student section as much as I can. I'm just a regular person. I'm not bigger than nobody else in the world. It don't matter if I make it to the NFL or not. I'm still me. That's just me."
But don't let the last part of that quote give you any reservations about whether or not Brown wants to make it to the NFL — he certainly does. And all the work he's put into improving this season, both on and off the field, is a testament to that.
"That's what I wanted to do," Brown said. "I feel like that was the right decision to come back and work on those things that they said that they don't think I'm that good at, or I don't do that well, and just come out and show them that I can do all those things, and I am a top back in the nation."