It has been a tough two-week stretch for our written picks, as we have failed to close out the regular season on a strong note. Overall, we still sit slightly above average on the season at 39-37-1 (51.3%) but are neutral on units earned. Among the 78 (one push, one parlay) picks against the spread or total this year, 13 have closed with the exact same line as the printed pick while 35 have provided closing-line value. Altogether, 61.5% of bets when printed have held steady or improved to pick up closing-line value.
Greenline has several strong leans on these conference title matchups, making us hopeful that we can identify the best games to target this weekend.  Let's dive into our favorite plays before bowl season is officially ushered in.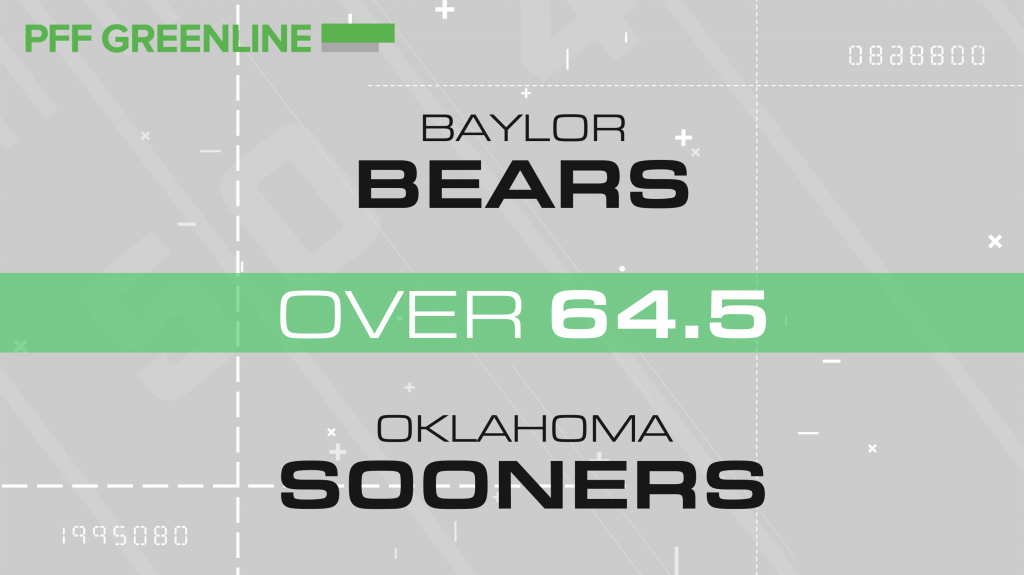 Why the over covers: This is another instance of a conference championship rematch, this time from the Big-12. Oklahoma's Week 12 matchup in Baylor provided fireworks but failed to produce over the total. In that previous game, the total closed at 68.5 after an opening print of 67. It took exactly zero points from Baylor in the second half after a 31-10 opening half of football. The game script shockingly played into the hands of the under, even though the over 35.5 first half was never in doubt. For the second half, the market set a 33.5-point total after a first half that saw 41 points scored. This is the de facto market total being given for these two teams with a slight lean to the over for a full game wager.
This week's game, which is to be on a neutral site, opened at an almost misprinted 61.5 total before being pushed out to 64.5 by the market. This number should realistically settle in close to 66, with Greenline giving an anticipated number of 69. At the current price, the over cover probability sits at 56%. Both defenses appear overvalued when looking at our opponent-adjusted defensive metric. Add in the game-breaking ability of Ceedee Lamb, and there are numerous scenarios that play out that see this game finish well over the current expected total.
What could go wrong: Going back to the previous matchup, there is a game script that would cause this game to go under. It would also require the complete lack of offensive production from one or both teams for an extended period. There are tales of this Oklahoma team struggling through recent weeks in close games. But that struggle has rarely been due to the offense, as they have maintained the best FBS ranking since the start of 2019 for opponent-adjusted offensive production. They have scored under 30 points just once in 2019. In a showcase spot needing their best offensive performance of the season, Baylor only needs to somewhat keep pace for this over to come quickly.
Subscribe to PFF Edge to continue reading
Already have a subscription? Sign In