After a dismal slate of betting lines for Week 5, the Week 6 slate looks a little more promising from an NFL betting perspective.
As I have done in my previous articles, I'll first go over playoff leverage for the NFL's Week 6 slate before diving into the games I'm excited to bet on.
LEVERAGE
The leverage charts show how important a team's game in the upcoming week is to their postseason hopes. The number to the left of a team shows their chances if they lose in Week 6, while the number on the right shows their chances if they win. The difference can be thought of as their "leverage."  Teams with only one number shown have a Week 6 bye.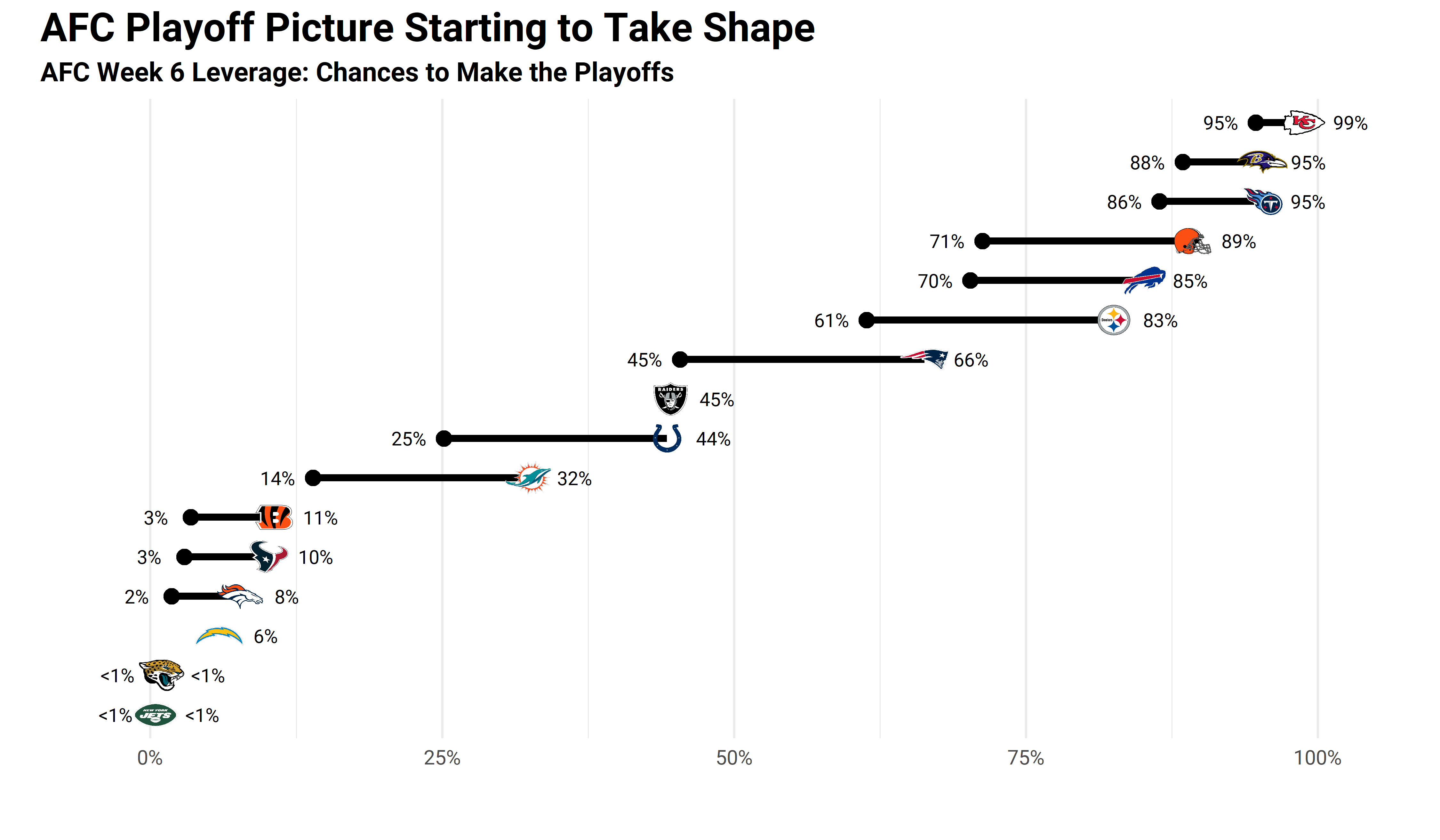 The AFC playoff picture is starting to take shape, with seven teams having a 50% chance to get the seven available spots. The game with the most significant playoff implications this week is the AFC North divisional matchup between the Cleveland Browns and the Pittsburgh Steelers, although either team will still be in reasonable shape with a loss.
The Raiders' Week 5 win against the Kansas City Chiefs is keeping Vegas' hopes alive, while the Indianapolis Colts can keep their fire burning if they defeat the Cincinnati Bengals this week, as they are expected to do.
Subscribe to PFF Edge to continue reading
Already have a subscription? Sign In