NFL Week 13 presents a lopsided slate of games, with eight of the 15 having a spread of 7 points or more. Still, the playoff race is heating up, so we'll check in with that and then get to my favorite NFL betting opportunities of the weekend!
PLAYOFF LEVERAGE CHARTS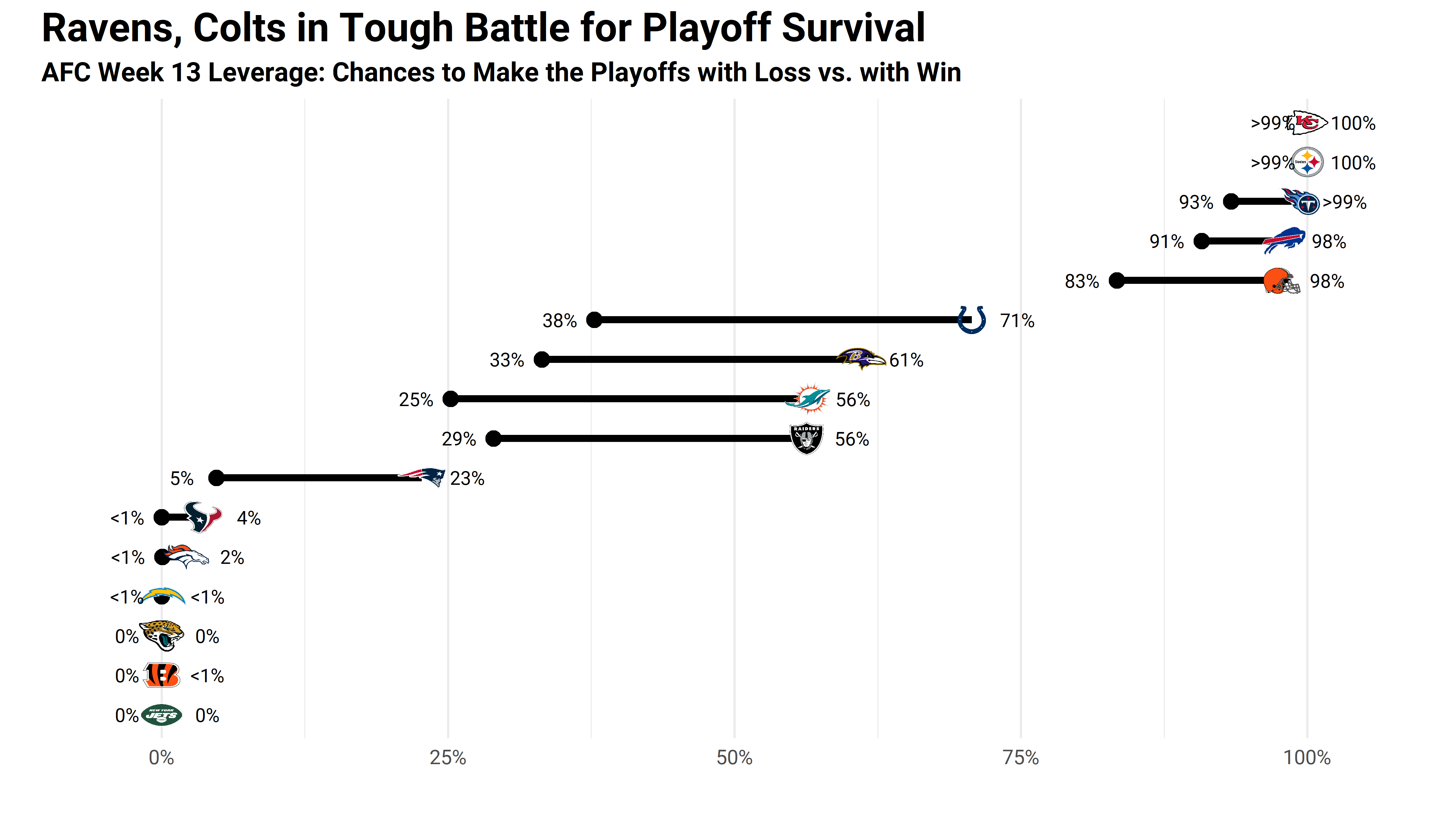 Of the seven AFC playoff slots, five teams are in very strong positions to hold them down. The Baltimore Ravens (hosting the Dallas Cowboys) and Indianapolis Colts (going up against the Houston Texans) badly need a win. The Las Vegas Raiders and Miami Dolphins will be looking to catch up to their probabilities and have easier opponents this week, as they're set to take on the New York Jets and Cincinnati Bengals, respectively.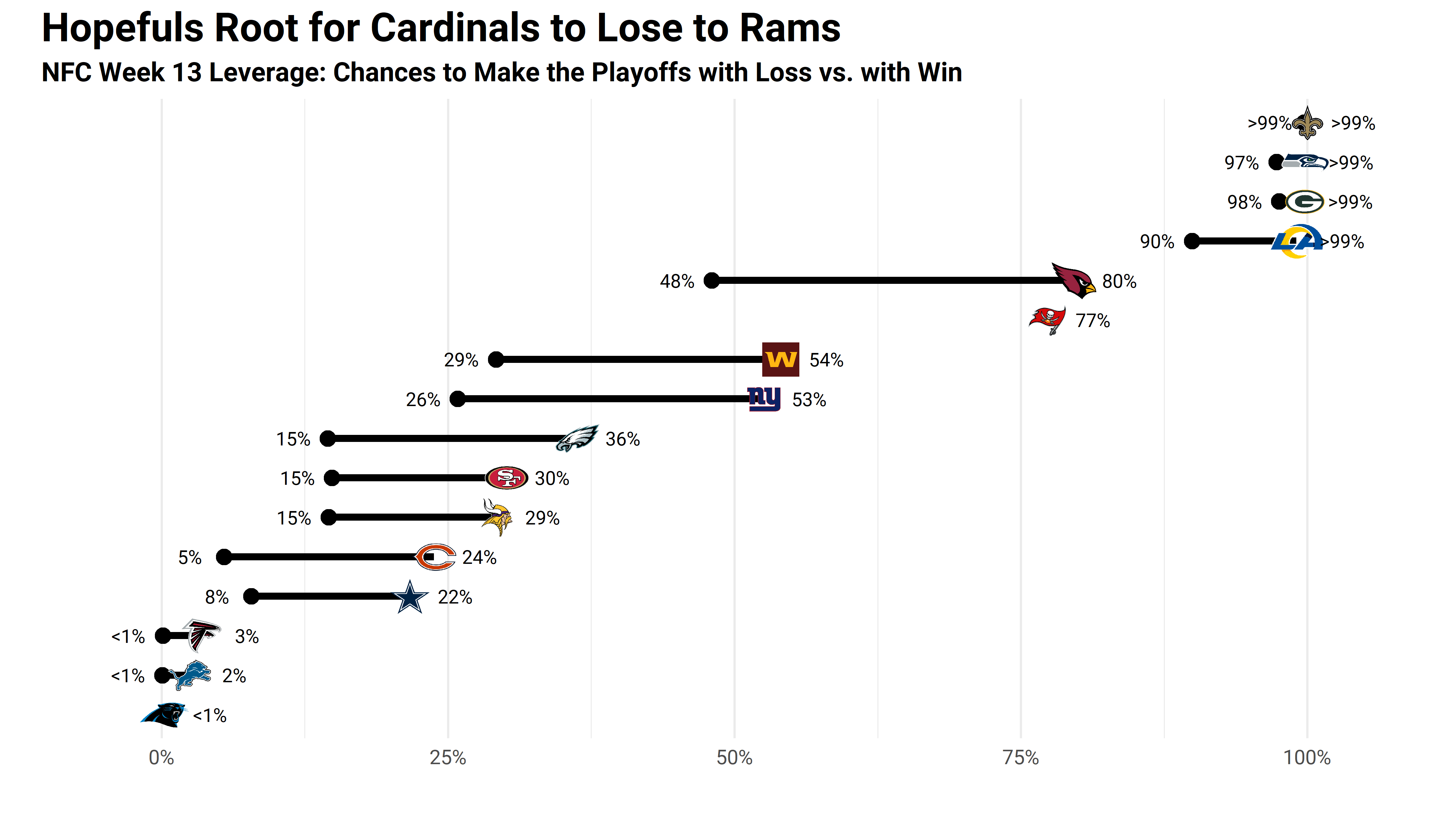 The battle for the NFC East is making the fourth seed interesting, but that is obviously going to go to the winner from that division, and none of the rest of those teams will make the playoffs.
Teams like the San Francisco 49ers and Minnesota Vikings are still in the wild card hunt. They will be hoping for the Arizona Cardinals to fall to the Los Angeles Rams, which will give them a chance to catch up. This week the 49ers are hosting the Buffalo Bills, while the Vikings host the Jacksonville Jaguars.
SHARPE'S BEST PICKS
Subscribe to PFF Edge to continue reading
Already have a subscription? Sign In