We're closing in on the 2021 NFL Draft and with it the grading of the many draft props we've placed since the markets opened after the Super Bowl. These markets have been pretty fluid over the past few weeks. For example, Justin Fields went from the favorite to be the 49ers pick at three, to a big underdog, to the favorite again.  
The first three picks in the draft are going to be quarterbacks, and it appears that the next few are going to be offensive players as well. The record for the longest a draft has taken before a defensive player was selected is seven picks — it happened 1999, interestingly the last time three quarterbacks went with the first three picks. That is a record that will likely be broken next week.  
More of PFF's 2021 NFL Draft tools here: 
2021 NFL Draft Big Board | 2021 NFL Draft Guide | 2021 NFL Draft Stats Export | NFL Mock Drafts | NFL Mock Draft Simulator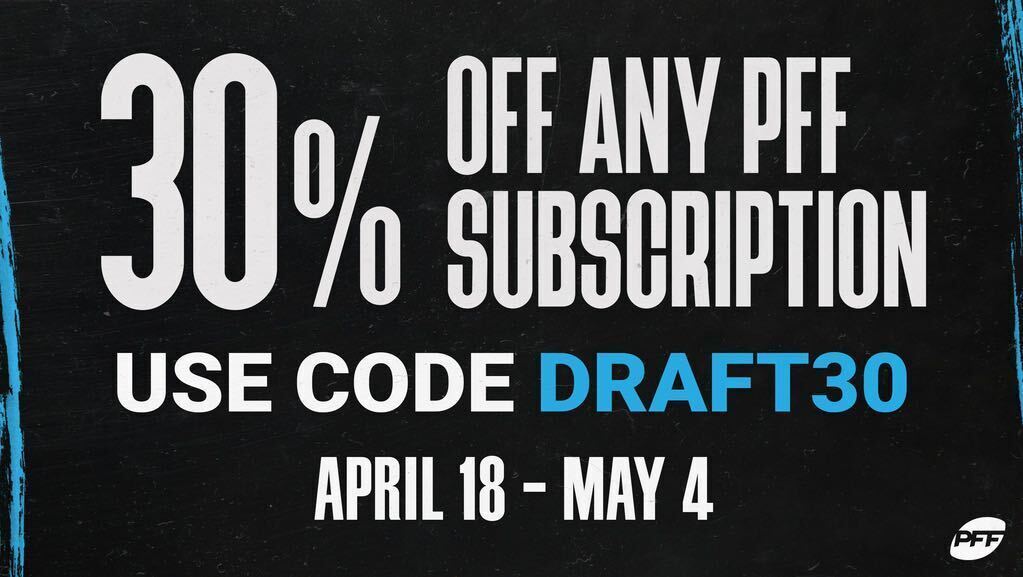 With the first defensive player not going until deeper into the draft, it would stand to reason that the marketplace for who will be the first defender would be more flat, probabilistically. However, this has not been the case. 
When our market-implied mock draft dropped, Micah Parsons was favored against the field at -134 (57% break-even probability). Since that time, Patrick Surtain has overtaken him, but only he, Parsons and edge player Kwity Paye are less than +700 to go first among defenders. We go through some of these prospects here:
Surtain has the second-best athletic profile in the draft among cornerbacks and would make a lot of sense for Dallas with the 10th pick, pairing with his old teammate Trevon Diggs for a Dallas defense that was, in large part, the reason they couldn't win a bad NFC East in 2020. I think -125 is a bit too much, though, for a market that should be flatter.