• Bet Bears-Packers O 41.5 total points: Greenline and the pbp simulation lean strongly toward an over, down 3.5 points from opening at 45.
• Bet Bears +3 first quarter: Even if Packers QB Aaron Rodgers again owns the Bears, stars typically don't shine brightest until the fourth quarter.
• Bet David Montgomery U 13.5 carries: Despite Week 1 usage, Montgomery's prop lowest since Week 1 last season because Khalil Herbert's role growing.
• New users who bet $10 or more at BetMGM will receive a free year's subscription to PFF+ — a $79.99 value.
• Estimated reading time: 4 mins
---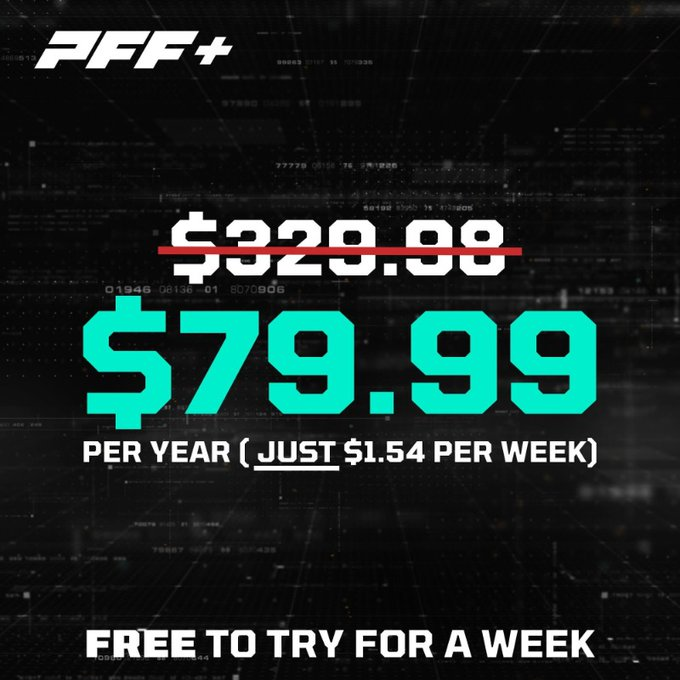 • Our prime-time previews pull all the key modeling numbers and simulated outcomes from PFF's betting tools, including PFF NFL Greenline and the Player Props tool, which use top-down machine learning models backed by PFF's exclusive data to derive value when compared to the betting market.
• Let's dive into the NFC North Sunday-night showdown between the Chicago Bears and Green Bay Packers.
GAME LINES
Week 1 was a discombobulating time for bettors, as no one expected the Bears to win outright as 7 point underdogs, and only a few people were wise enough to predict the Packers getting run out of the building against a different NFC North foe in Minnesota. 
It didn't reset expectations for this Week 2 matchup, however, as the early release number of -9.5 actually moved throughout the week to Packers -10. Bettors seem set on getting in front of the Packers rebound game — with almost 77% of the cash and 53% of the tickets on the heavy-home favorite. 
• PFF Greenline finds consensus on the current spread, with PFF's play-by-play simulation showing some value on Chicago.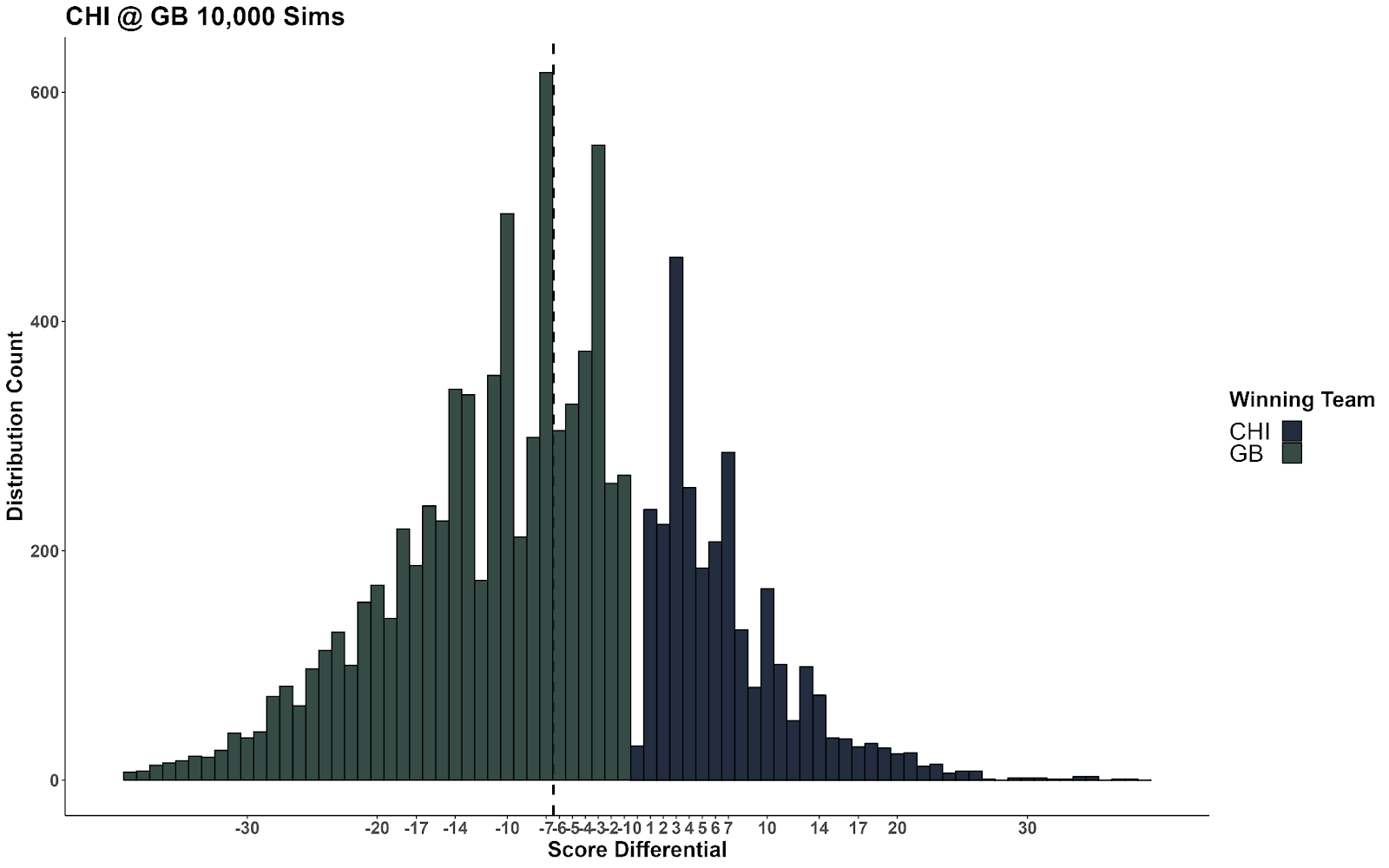 • -10 has a decent size push probability, but Green Bay winning by 7 or 3 are the two most likely simulation outcomes. Given the conflicting consensus between the two processes, this is not a spot where I am backing Chicago full game. 
• A strong case can be made for a shorter timeframe bet, and an appealing option is the Bears +3 first quarter. Even if Packers QB Aaron Rodgers again owns the Bears, stars typically don't shine brightest until the fourth quarter, and there are a number of variance-inducing outcomes that can happen at the start of games. Bears +3 losing would mean the Packers not only get the initial kickoff but turn that into 7 points, with Chicago still having time to respond. Most other outcomes won't resolve quickly enough for Chicago to be down more than a field goal after the first quarter. 
• PFF Greenline and the play-by-play simulation both lean strongly toward the over, with 3.5 points taken off the opening 45 number. If we can only lose the Bears +3 by a high-scoring first quarter from Green Bay, then we can align a secondary game bet that fits our initial read of the opening quarter.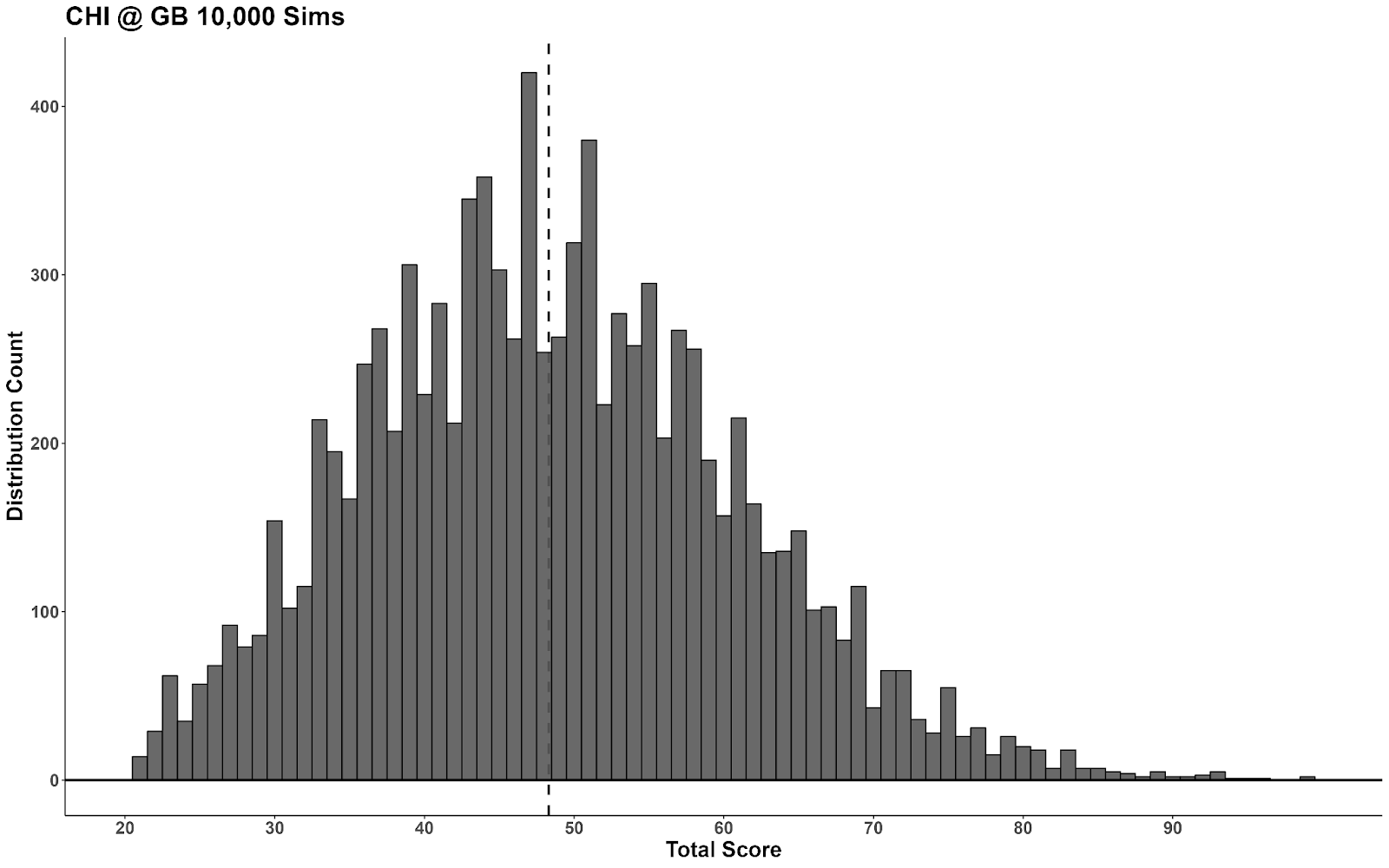 • Chicago ranks 29th in PFF's opponent-adjusted defensive grade, and although the Packers are supposed to have a vaunted defense, we didn't see that in Week 1. If the Bears somehow don't cover the +3 first quarter, then the game should be paced well enough for the over 41.5 to hit. A number of other situations also lead to both bets hitting.
Bet: Bears 1st Quarter +3 (-105 DK), Over 41.5 total points (-110 BetMGM)
---
PLAYER PROPS
Bet: David Montgomery Under 13.5 Rush Attempts -110 BetMGM
• David Montgomery's Week 1 stats looked good from a box score perspective, but the underlying usage looks more concerning. He played 64.4% of offensive snaps, including handling 52% of the team's total rush attempts. 
• Khalil Herbert is a very real concern to Montgomery's usage, specifically cutting into his rush attempts more so than pass targets. It's possible that Montgomery is the preferred passing-down back, which means we could see Herbert mixed in more and more on early downs. 
• Even if Chicago falls behind early and Montgomery sees an uptick in snaps because of obvious passing situations, we still won't see him come close to hitting this number. 
• Despite 18 Week 1 carries, there's a reason Montgomery is a full attempt lower than last week's number and hasn't had his rush attempt prop number this low since Week 1 of 2021. The problem is it's still not low enough given the competition behind him, and the expected game script in front of him.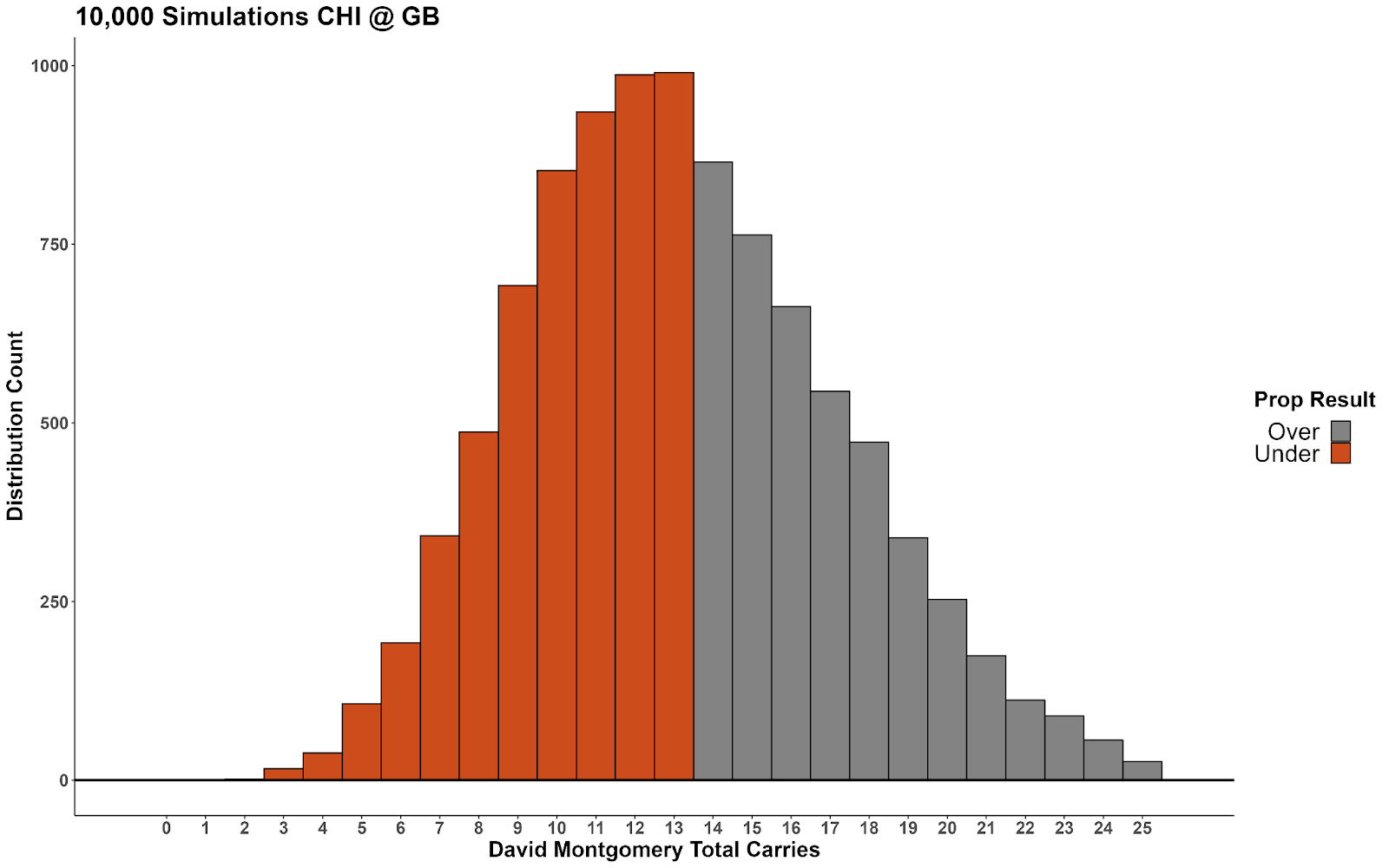 ---
DERIVATIVE BETS & SAME-GAME PARLAY 
• The David Montgomery fade is in effect on Sunday night. His production last week is overstated as Khalil Herbert looks like the more dynamic back in this offense. Additionally, Montgomery having a quiet game can coincide with production from explosive plays by the Bears offense, fitting our overall narrative of the game going over.
• PFF's play-by-play simulation has Montgomery finishing at 13 or fewer carries and the game going over in 38.8% of outcomes. These two situations are correlated to each other, but Caesars is pricing them as independent events with odds of +265. If we also fold in Montgomery held in check in the passing game, our odds jump to +625, offering a sizable payout on three relatively frequent events that could easily happen and all offer more correlation to each other than what Caesars seems to be pricing in. 
SGP Build (+625 Caesars)
• David Montgomery U 13.5 Rush Attempts

• David Montgomery U 10.5 longest reception
• Over 42 total points
---
PFF's newest tool is a play-by-play simulation that uses a bottoms-up prediction approach backed once again on PFF data and state-of-the-art machine learning models.