• Playoff-bound Renegades boast top-graded defenders: T.J. Barnes led all interior defenders in PFF grade, and Josh Hawkins did the same among cornerbacks before being placed on injured reserve.
• A.J. McCarron leads the way among QBs: Although the Battlehawks missed the playoffs with a 7-3 record, McCarron was the only XFL quarterback to finish the season with an 80.0-plus grade.
• Two elite 90.0-plus grades for the Brahmas: Edge defenders Delontae Scott and Drew Beesley both eclipsed the 90.0 mark on 300-plus snaps this season.
Estimated reading time: 6 minutes
---
The XFL playoffs are here, with the Renegades and Roughnecks playing Saturday and the Sea Dragons and Defenders battling Sunday. Here are PFF's highest-graded players for every team during the 2023 XFL regular season.
For more data and premium stats from the 2023 XFL season, check out PFF premium stats.
*Note: Players must have played 25% of team snaps to qualify
Click here for previous weeks:
Week 2 | Week 3 | Week 4 | Week 5
Week 6 | Week 7 | Week 8 | Week 9 | Week 10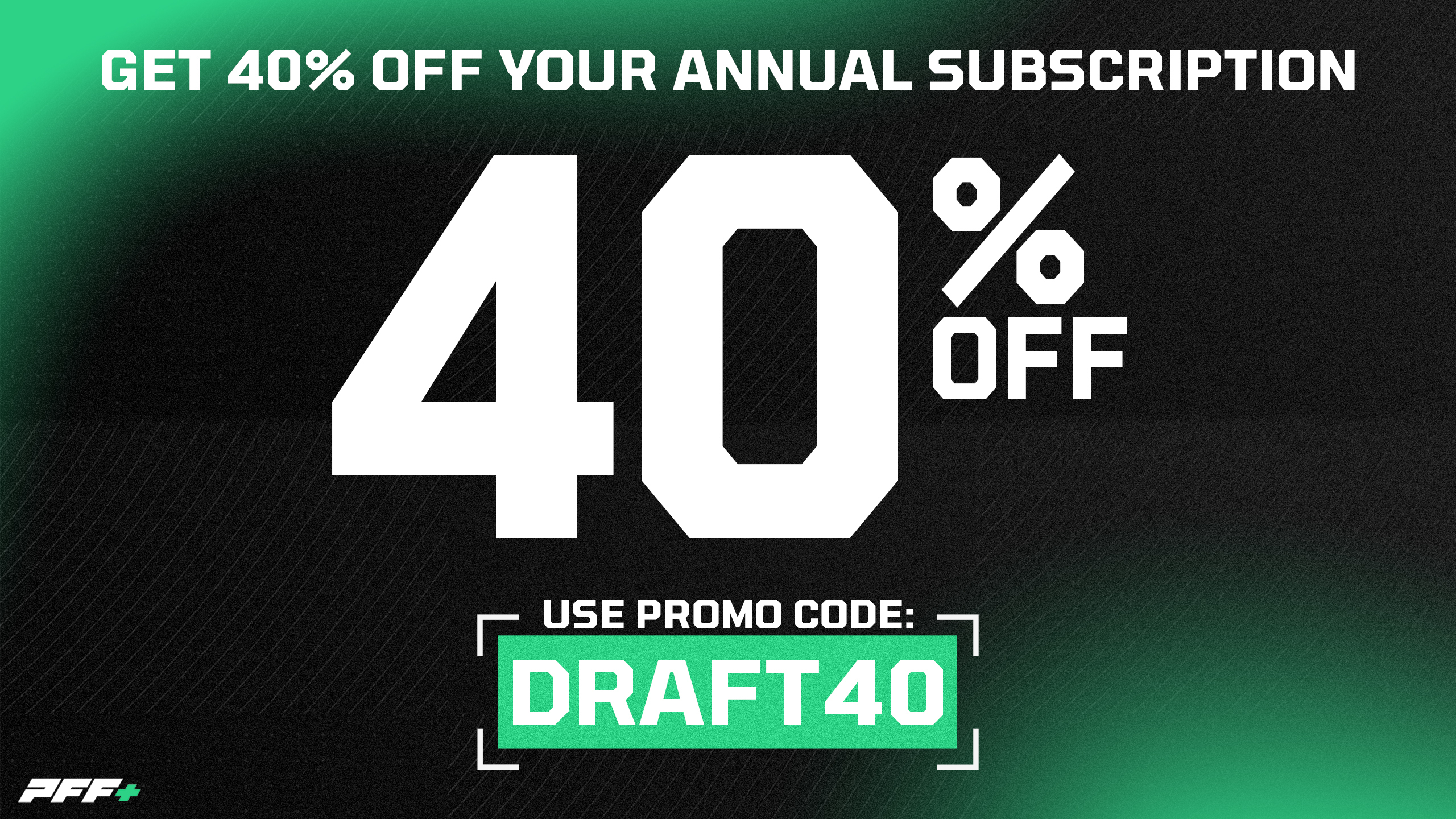 ---
Barnes: Led all interior defenders in PFF grade, buoyed by an elite 91.6 run-defense grade.
Hawkins: Played in only three games but led all cornerbacks in PFF grade after allowing just six catches on 13 targets while notching two pass breakups.
Powell: Earned the third-highest coverage grade (81.1) among safeties after recording four interceptions and allowing no touchdowns.
Laulile: Posted a 93.4 game grade in Week 1 and went on to rank in the top 10 among interior defenders in run-defense grade (67.7).
Perez: Joined Arlington in a post-Week 6 trade and made seven big-time throws in three outings with the Renegades, bringing his season total to 15 (third most).
---
Maietti: Injuries cut his season short, but he allowed only three pressures — all hurries — across five games.
Joseph: Missed Week 10 but finished the season having faced the third-most targets among cornerbacks (51). Allowed only 30 catches and 296 yards.
Jackson: Paced the position in PFF receiving grade (79.2) and didn't drop any of his 50 targets.
Ta'amu: Finished as the second-highest-graded quarterback and posted the second-best big-time-throw-to-turnover-worthy play ratio (9-to-2) on deep passes.
Fornadel: Surrendered 11 pressures, only one of which was a sack, on 326 pass-blocking snaps. Earned the second-highest run-blocking grade among guards (70.7).
---
Ward: Spearheaded the Roughnecks' stable of elite pass rushers despite missing time due to injury. Still recorded 18 pressures (tied 11th).
Daka: Led all edge defenders in pass-rush win rate (22.7%) and ranked second in total pressures (31).
Borghi: Forced 23 missed tackles (third) on limited carries. Joined Vegas'
Rod Smith as the only running backs with 60-plus carries to not have fumbled.
Mason: Put up a 73.4 pass-rushing grade, the top mark among interior defenders. Ended the season with four straight 75.0-plus game grades.
Beckett: Was the XFL's top coverage linebacker, allowing 27 catches on 37 targets with two pass breakups and no touchdowns.

---
M. Smith: Garnered the highest grade among safeties and ranked fifth in stops (13) at the position despite playing in only five games.
Anderson: Ranked third among safeties in run-defense grade (87.3). Didn't miss a tackle across the final six games.
Taumoepenu: Led the Vipers in overall grade for most of the year before two down weeks. Paced the XFL in total quarterback pressures (38).
R. Smith: Didn't fumble all year but eclipsed 50 rushing yards only twice amid limited carries.
Summers: Signed by Vipers in the middle of the season. Forced a fumble and broke up four passes in coverage across four outings.
---
Latimer: Led all receivers in contested catches (13) and didn't drop a pass until Week 10.
Plummer: Ranked first among linebackers in overall grade and run-defense grade (90.1).
Smith: Let up 16 catches on 26 targets in coverage. Excelled in run defense with six tackles, one stop and a 90.5 grade.
Darrington: One of five XFL running backs to force 20-plus missed tackles on the season. Earned an elite 91.0 grade for his 100-yard performance in Week 9.
Patton: Missed only one tackle all year while leading the position in made tackles (22). Recorded a 10.1% run-stop rate (sixth).
---
Scott: Notched a sack in all but two of his eight games. One of three XFL edge defenders to earn a 90.0-plus season grade, and led the position with 20 stops.
Beesley: Joined Scott with an elite grade at the position. Racked up 14 pressures from Weeks 7-9, a stretch during which his lowest game grade was a near-elite 89.9.
Luq Barcoo: Was the XFL's most active cornerback in coverage. Led the position with 11 pass breakups and allowed a catch on just 52.8% of targets.
Patrick: Closed the season with 219 rushing yards, 171 yards after contact, four touchdowns and 10 forced missed tackles in three games.
Adewusi: Faced only 19 targets, but broke up two of them and tallied another two interceptions. Let up fewer than 10 yards in coverage in seven of 10 games.
---
Skipper: Played only 116 pass-rush snaps on the season yet still recorded 14 pressures. His 19.8% pass-rush win rate ranked sixth at the position.
Cole: Finished with the lowest missed tackle rate (6.1%) among safeties. Surrendered 12 catches on 26 targets to go along with three interceptions.
Gordon: Returned to form with 2.06 yards per route run (fifth) and a 75.9 receiving grade (third).
Ellison: Didn't play after Week 5 but led the league in yards after contact per attempt (3.92) prior to being placed on the injured reserve list.
Pearson: Led the XFL in targets, catches, yards and yards after the catch. Never saw fewer than six targets in a game.
---
Feeney: Earned three 90.0-plus game grades over the course of the regular season. Tied for the highest pass-rush grade (91.5) among edge defenders.
Denis: Excelled in run defense (86.1 grade) and gave up only eight catches on 16 targets in coverage.
McCarron: Was the only XFL quarterback to finish the season with an 80.0-plus grade. Posted the third-lowest turnover-worthy play rate (2.6%) and earned a sub-60.0 game grade only twice.
Meadors: Tied for third in stops (14) at the position and was the only safety who faced 25-plus targets to not allow a touchdown in coverage.
Lumor: Recorded a stop (tackles that constitute a "failure" for the offense) in all but two games. Finished the year with 19 pressures (10th).