Last Saturday night, we got to witness eight great men — who all shaped the game of football for the better — get inducted into the Pro Football Hall of Fame as they, either personally or by way of representation, took center stage at their enshrinement ceremony in Canton, Ohio.
Of course, no number or ranking could ever do justice to the immense impact the late, great Broncos owner Pat Bowlen had on the city of Denver, just as no metric could ever truly highlight the kind of scouting revolution brought about by Gil Brandt, the pioneer of many practices that have now become commonplace in football. Numbers could do justice to the kind of dominance that five-time first-team All-AFL safety Johnny Robinson demonstrated during his 11-year career with the Kansas City Chiefs, but we at PFF were still 30-plus years away from conception by the time he had finally hung up his cleats, with 57 career interceptions under his belt.
Aside from those three aforementioned greats of the game, we at PFF have had the privilege of watching and grading each of the remaining five Hall of Fame inductees — some in the prime of their careers, others in their swan song. Here's a look at those five newly crowned Hall of Famers through the PFF lens.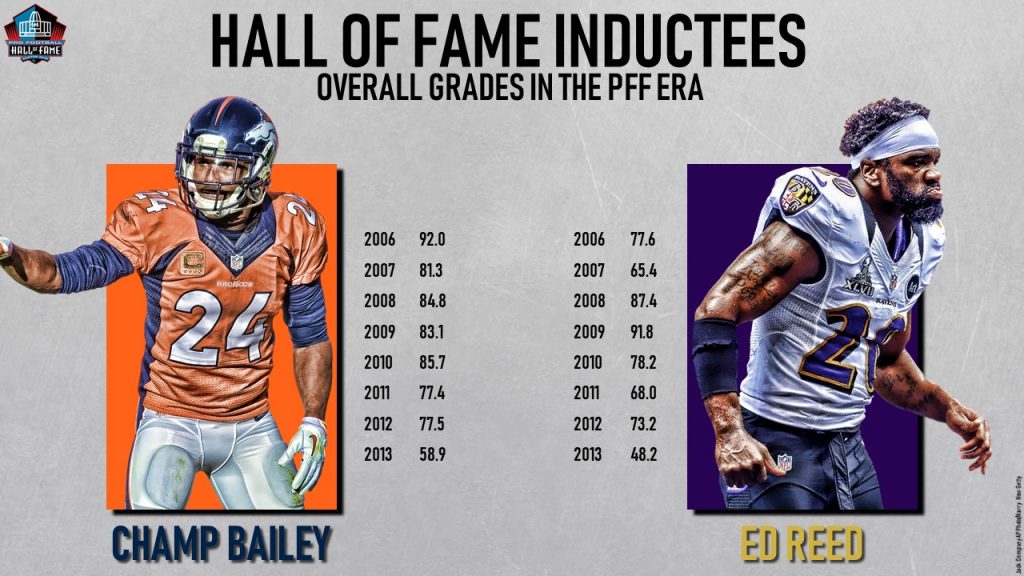 Subscribe to PFF Edge to continue reading
Already have a subscription? Sign In