Here at PFF, we assemble our draft board in a vacuum of sorts. We don't have a team or a scheme in mind, so players get ordered via some ethereal view of talent. However, If we were to reshape our board for each franchise, I'm not sure any would look more different than the board we'd make for the Indianapolis Colts. I broke down exactly what makes the Colts defense unique last season, but the gist of it is that they are about as simple schematically as anyone in the NFL – there's far less focus on reading than there is reacting, and as such, long and athletic players are coveted highly in their defense.
During the draft, we saw them target precisely that. Below is the arm length and positional percentile rank (how it ranks compared to other players at that position) for every defensive player they drafted:
CB Rock Ya-Sin: 32" (71st percentile)
Edge Ben Banogu: 33 ⅝" (51st)
LB Bobby Okereke: 34 ½" (97th)
S Khari Willis: 31" (27th)
S Marvel Tell: 33 ⅛" (91st)
LB E.J. Speed: 33 ¼" (82nd)
LB Gerri Green: 33" (73rd)
If you treat Banogu as an off-ball linebacker, where he's rumored to be lining up, he jumps up to 91st percentile for the position. That means that outside of safety Khari Willis, every single drafted defender has length that far exceeds the average for their respective positions. Again, this is not by coincidence. Only the Chargers played fewer snaps in man coverage than the Colts (66) last season. Mirroring and man skills don't even move the needle for the Colts' front office; closing passing windows does. Length, speed, and tackling are 1a, 1b, and 1c on their list of desired traits.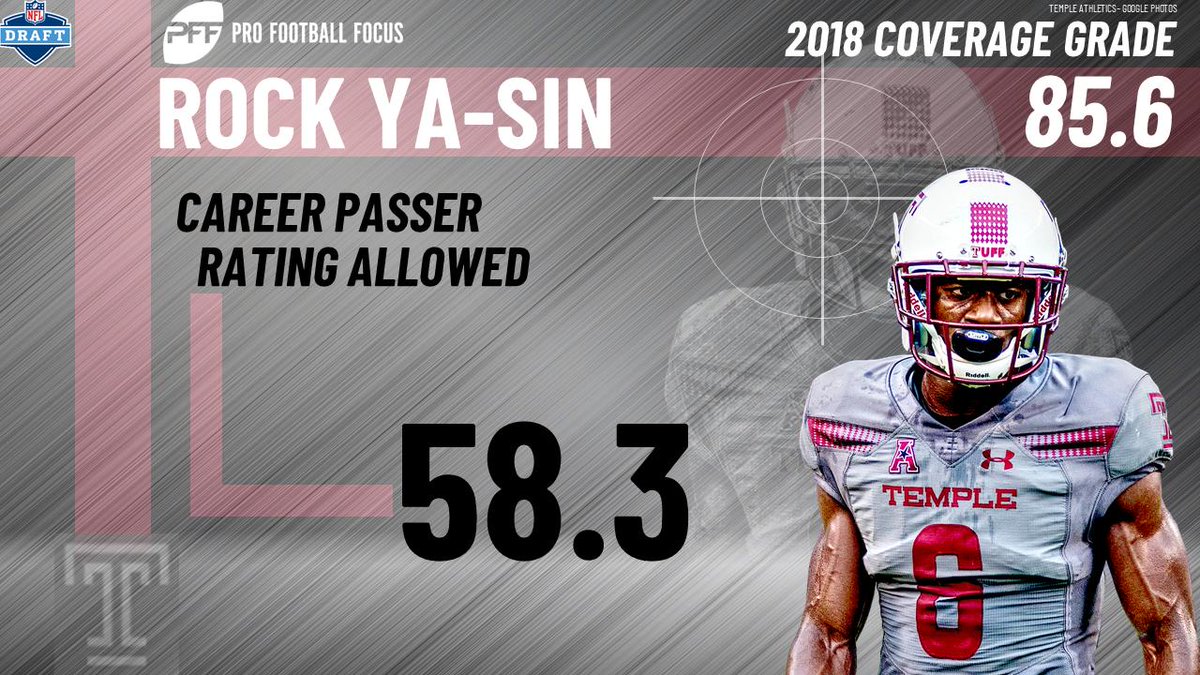 From that perspective, they got exactly what they wanted. Rock Ya-Sin is one of the feistiest press corners (cover-2) in the draft, and he has exceptional ball skills. He also only missed three of 51 tackle attempts last season. Okereke allowed all of 13 first downs in his coverage in 2018, and Marvell Tell was one of PFF's favorites to transition from safety to corner because of his absurdly smooth hips (6.63 3-cone, 4.01 shuttle).
They racked up depth for a defense that was incredibly thin on paper. It was a concerted plan from GM Chris Ballard, and that's been the theme for him ever since he took over in 2017. With the uniqueness of the Colts' scheme, they will consistently be able to get great value as the players that excel there wouldn't do the same for a lot of teams in the NFL. It remains to be seen the long-term feasibility of said strategy, but it's difficult to argue with the results at the moment.