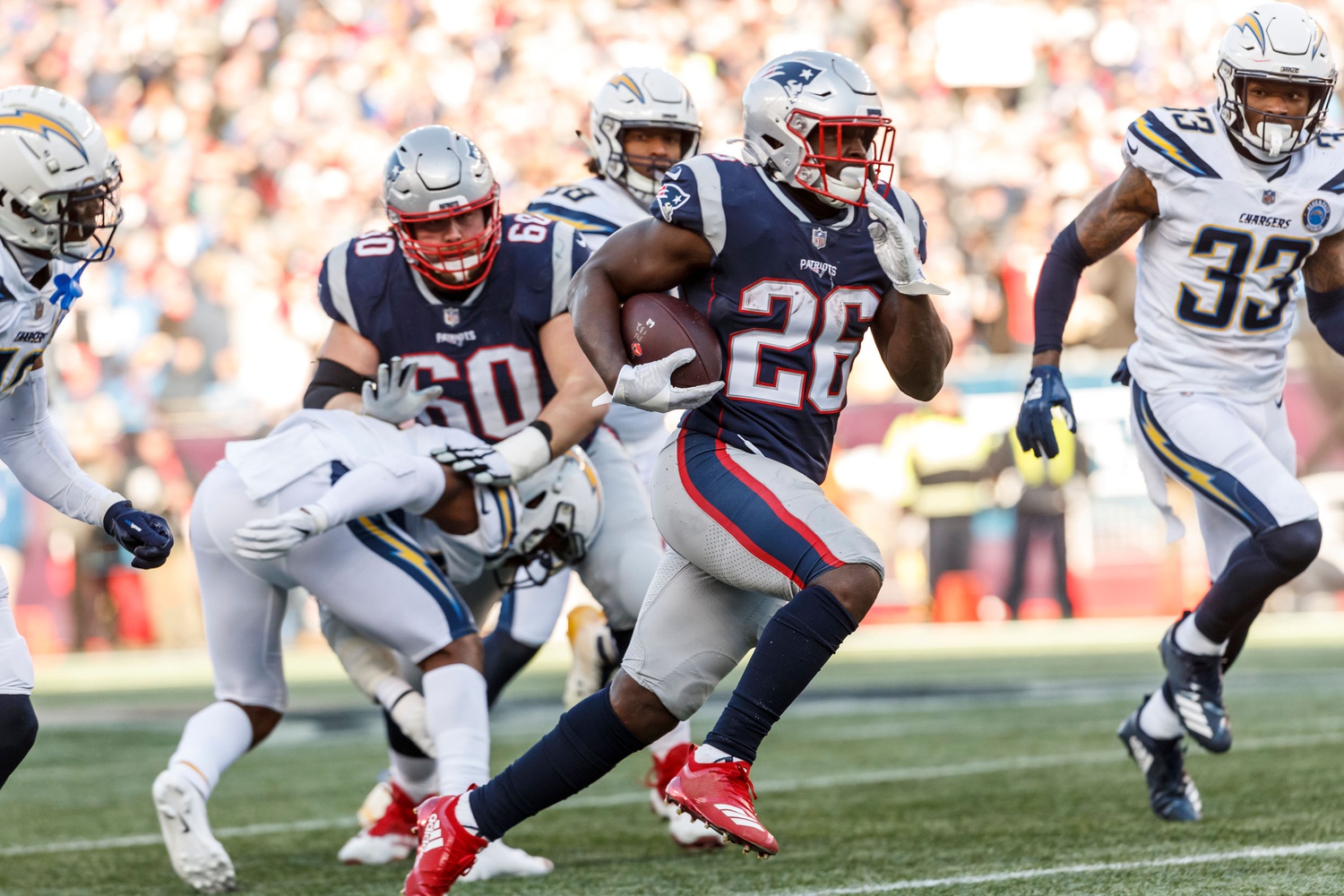 Sony Michel has been a revelation for the New England Patriots over the past two months, earning an 80.9 grade over the final six weeks of the regular season along with leading all players in rushing yards in the postseason. And he's done it against loaded boxes.
Among the 50 NFL backs with at least 300 offensive snaps played in the regular season, Michel ranks first in percentage of offensive snaps he's carried the football at 69.2%. For perspective, the average of the group is 33.7%, and Seattle Seahawks' Chris Carson ranks second on the list at just 57.0%. And it's only been more obvious in the postseason, as he's carried the ball on 76.8% of his offensive snaps in the team's two playoff games.
You must have PFF Edge to continue reading...