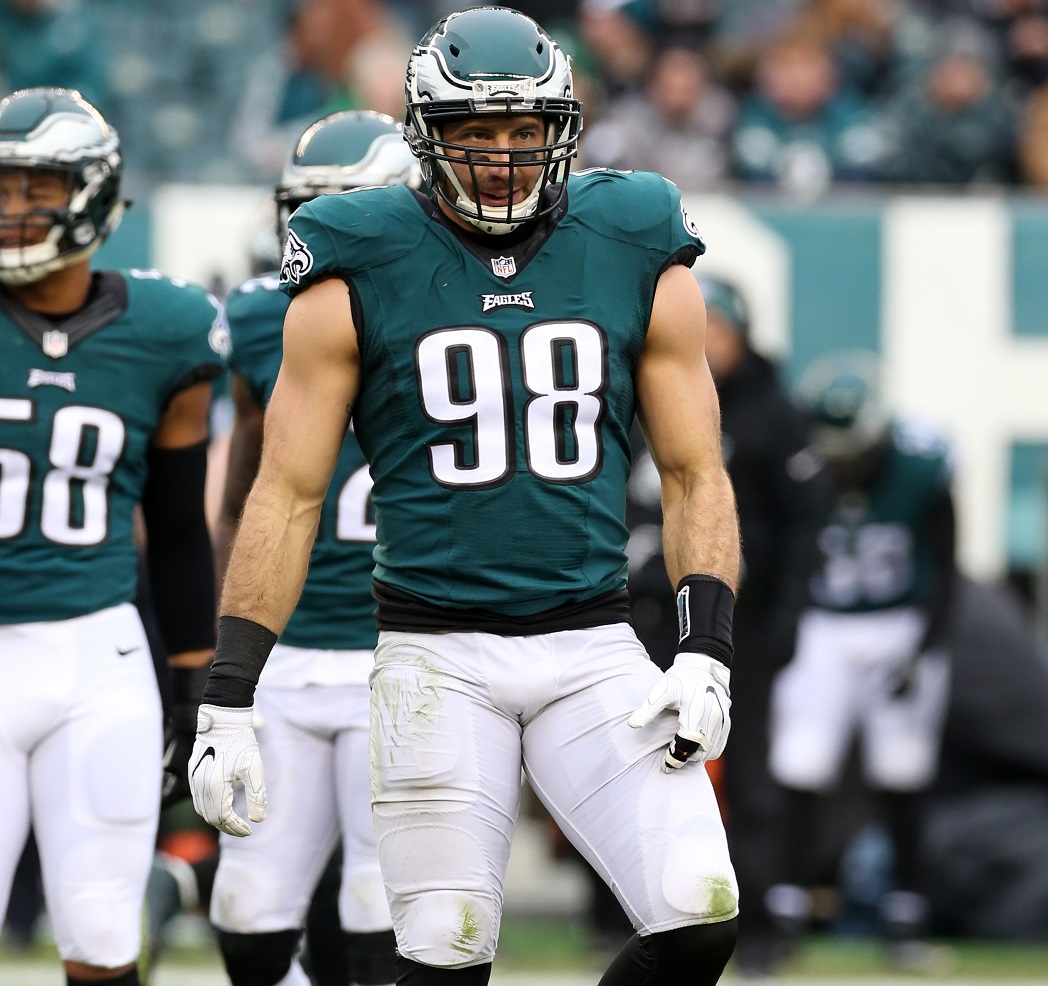 PHILADELPHIA, PA - DECEMBER 11: Connor Barwin #98 of the Philadelphia Eagles looks on during the game against the Washington Redskins at Lincoln Financial Field on December 11, 2016 in Philadelphia Pennsylvania. The Redskins defeated the Eagles 27-22. (Photo by Rob Leiter via Getty Images)
New Los Angeles Rams LB Connor Barwin told the Los Angeles Times Tuesday he couldn't be in a better position than playing 3-4 OLB under Wade Phillips after transitioning to a 4-3 DE in 2016.
Barwin's lowest-graded season came after switching to a 4-3 DE in 2016. In his two highest-graded seasons (2013-2014) he played 272 fewer snaps as a down lineman than he did in 2016 alone.
Barwin's career-high 59 total pressures came in his first season as an OLB under Wade Phillips. He played as a down lineman on less than 6 percent of his snaps that year.