Acquired for the NFL equivalent of peanuts in a trade with the Detroit Lions in 2016, Kyle Van Noy hasn't blown the doors off the league since donning his New England Patriots uniform, but the Pats' return on investment has been insurmountable when considering the young linebacker's play in the 2018 NFL playoffs. 
A product of exchanging a 2017 sixth-round pick for Detroit's 2017 seventh-round product, Van Noy has been the surprise contributor New England's defense needed to push past the Los Angeles Chargers and Kansas City Chiefs en route to a Super Bowl berth. Earning 84.9 and 79.7 single-game grades in each of the contests, respectively, Van Noy ranks fifth in overall grade (87.2) among the 123 defensive players with at least 60 defensive snaps so far this postseason.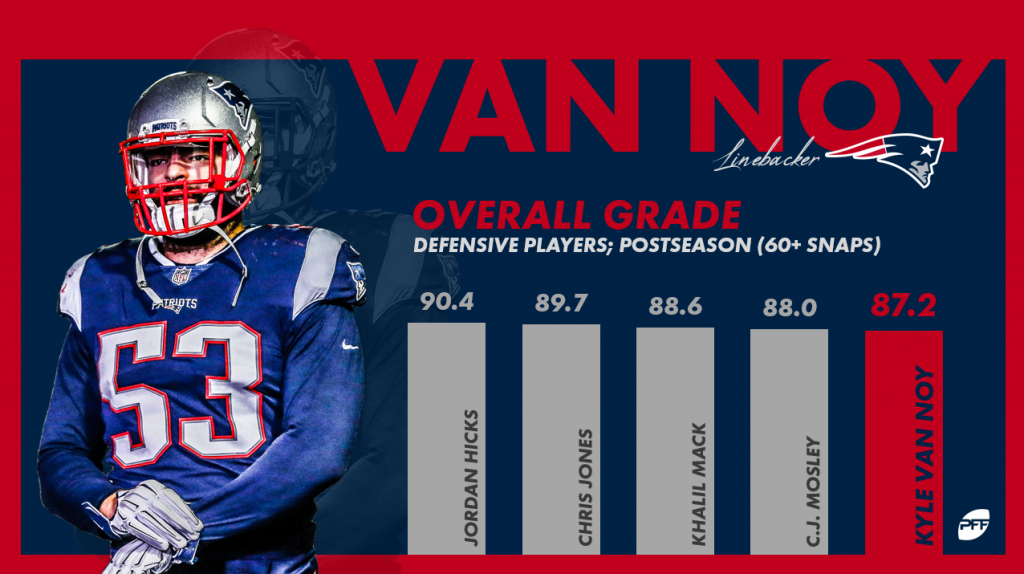 Though he's primarily lined up as an off-ball linebacker pre-snap, Van Noy is a hidden gem as a pass-rusher. No off-ball linebacker rushed the passer more or recorded more pressures than Van Noy in the regular season, and the postseason has been much of the same with heightened efficiency.
Of the 54 defensive players with at least 25 pass-rush snaps in the postseason, Van Noy ranks tied for first with his teammate Dont'a Hightower in pass-rush win percentage at 24.0%. He also ranks tied for first in pressure percentage (24.0) and claims the sole lead in pass-rush productivity (32.0), logging four hurries, a sack and a strip-sack in the process. He's also logged an additional three pressures on plays that were nullified by penalty.
Here, Van Noy splits attempted blocks from Chiefs' Cam Erving and Eric Fisher, breaking free to chase down Patrick Mahomes and log the strip-sack that could've been worse if New England had recovered the loose football.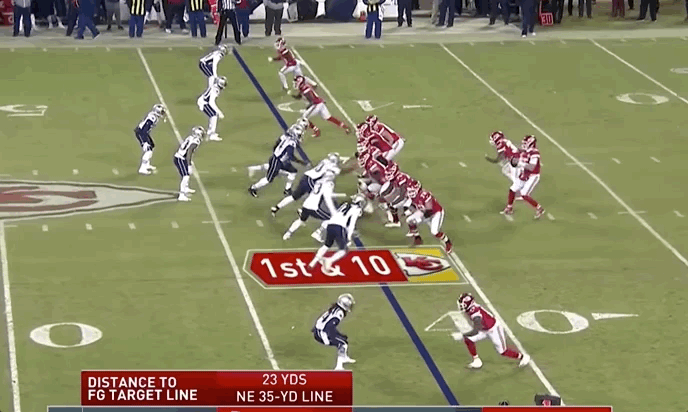 Van Noy has also played above expectation in run defense compared to the regular season, earning single-game run-defense grades above 70.0 in each of the Pats' two postseason games. He's recorded five tackles, three stops and two tackles for loss or no gain in the process.
One of Van Noy's tackles for no gain came against Melvin Gordon and the Chargers, where he spun out of an attempted block to fight back to the play side and square up with Gordon at the line of scrimmage for the stop.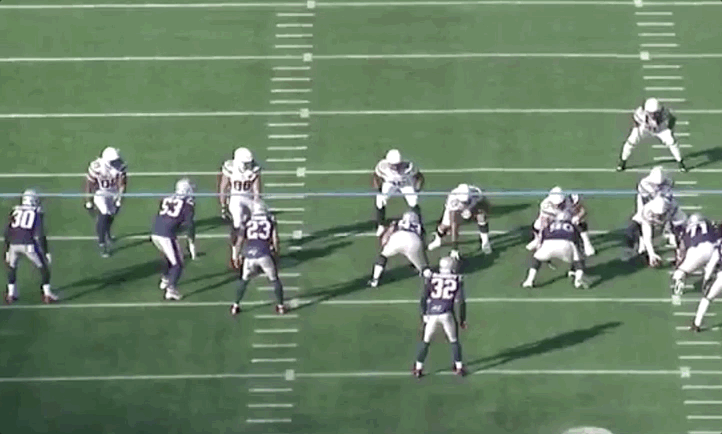 Van Noy's unique skill set allows Bill Belichick to play him all over the field and use him across multiple roles, all combining for standout play for the former second-round castaway.