The PFF grading system is target-driven at the coverage level, crediting or deducting from all players involved either at the catch point or after the catch. Players away from the catch point will receive grading adjustments based on down and distance and other situational expectations.
Positively graded plays
The highest grades are given to special interceptions at the catch point: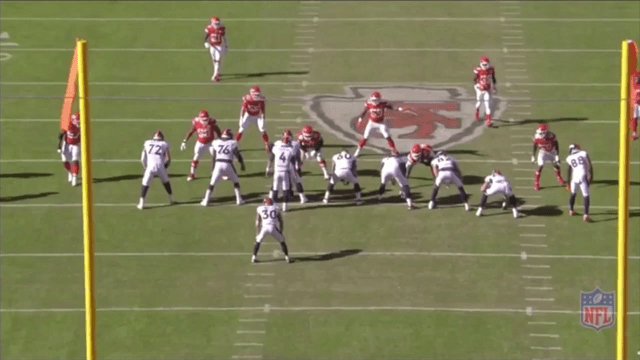 Or excellent interceptions that are returned for a pick-6: 
[Editor's Note: See Los Angeles Chargers RCB Casey Hayward.]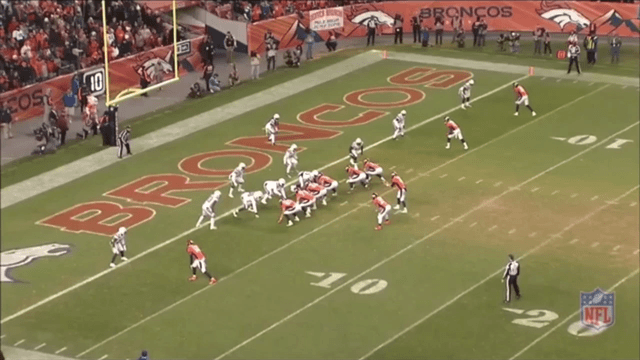 Defenders will also receive high grades for making an impressive play on the ball for an interception:
[Editor's Note: See Miami Dolphins LCB Xavien Howard.]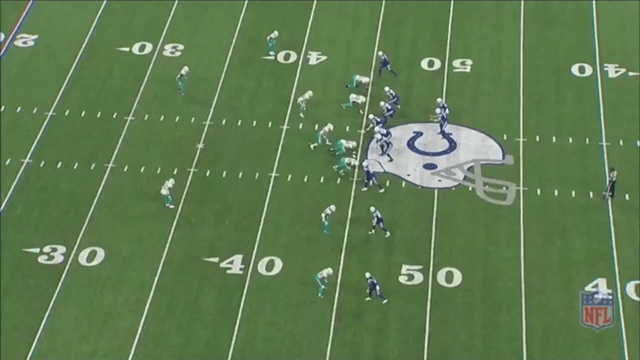 [Editor's Note: See New England Patriots RCB Stephon Gilmore.]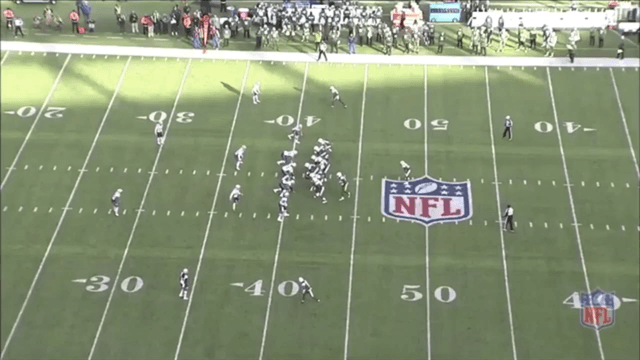 However, not all interceptions are created equally, and the grades will be a bit lower on plays where the quarterback is more at fault: 
[Editor's Note: See Indianapolis Colts SLCB Kenny Moore II.]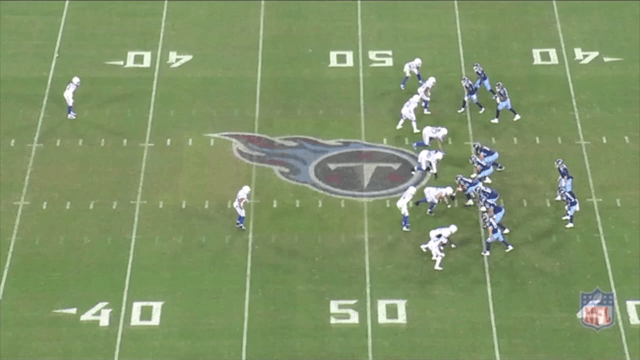 Pass breakups come in many forms, and they will be rewarded highly, assuming the quarterback does not make the play easier due to poor timing or ball location: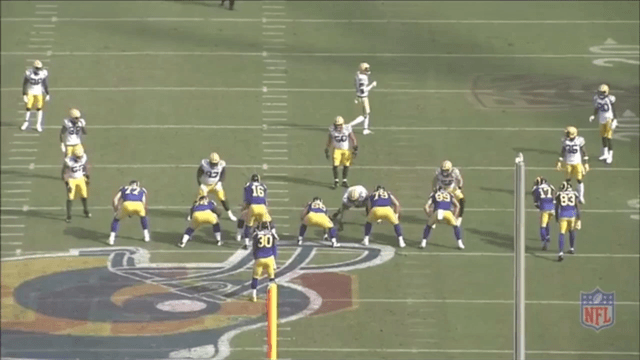 Sometimes, the pass breakup is more impressive than the actual interception, and the grades will reflect it as such. On this play, Gareon Conley's pass breakup allows for Marcus Gilchrist's interception, and the grading will reflect that detail: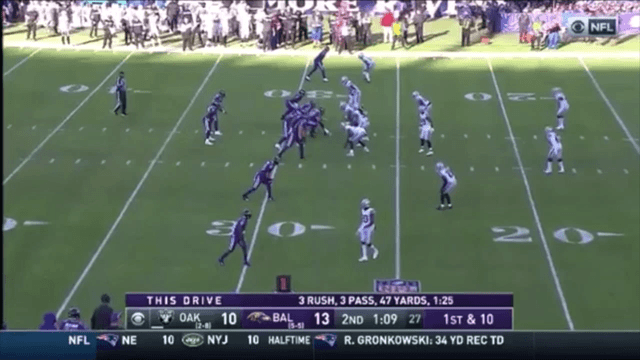 Defenders can also earn positive grades for strong tackles for short gains:
[Editor's Note: See Arizona Cardinals SLCB Budda Baker.]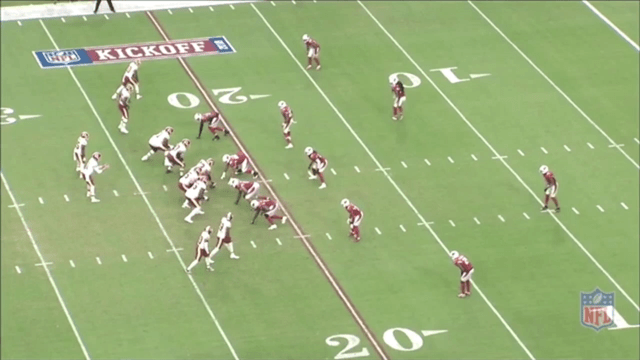 Plays when they're in tight coverage on inaccurate throws:
[Editor's Note: See New Orleans Saints RCB Marshon Lattimore.]
Or when the defender is in a good position and cuts off the receiver's route:
[Editor's Note: See New York Giants RCB Janoris Jenkins.]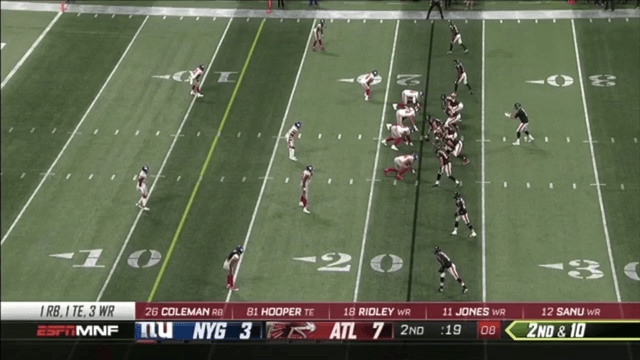 Negatively graded plays
On the negative side, the lowest grades are reserved for poor coverage busts and big-play opportunities given to the offense: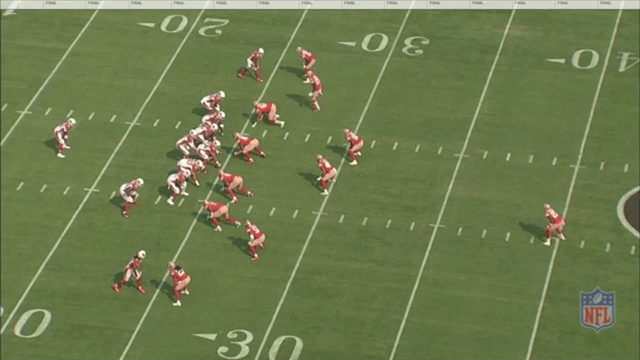 Harsh grades are also given for allowing receivers to get behind the defense:
[Editor's Note: See Los Angeles Rams LCB Marcus Peters.]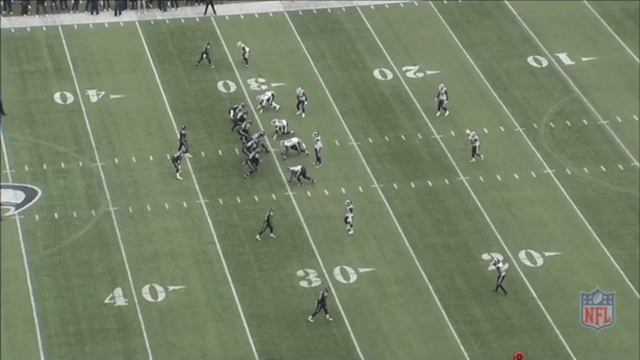 There are different levels of "poor" when it comes to allowing for big-play opportunities, but they will be downgraded accordingly: 
[Editor's Note: See Miami Dolphins linebacker Kiko Alonso.]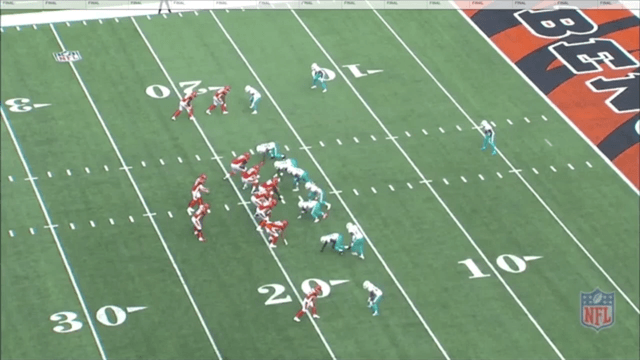 [Editor's Note: See Kansas City Chiefs RCB Steven Nelson.]
Coverage defenders will also receive downgrades for poor open-field missed tackles:
[Editor's Note: See New York Jets RCB Morris Claiborne.]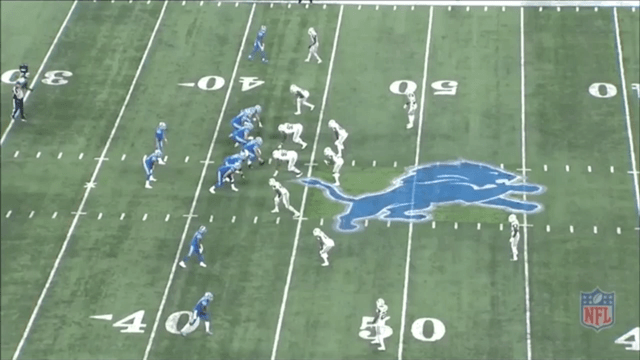 And most coverage penalties such as pass interference or defensive holding will also receive the big downgrades: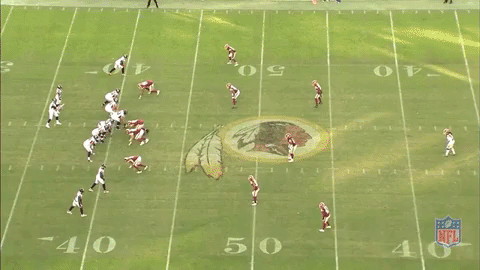 Negative grades are also earned when defenders lose to alter down and distance, with most first downs falling into this category:
[Editor's Note: See Tennessee Titans SLCB Adoree' Jackson.]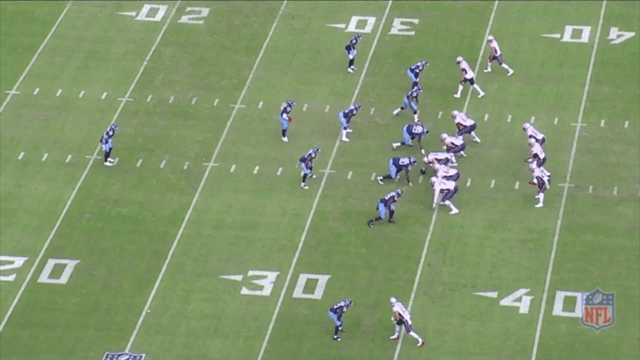 [Editor's Note: See Atlanta Falcons linebacker De'Vondre Campbell.]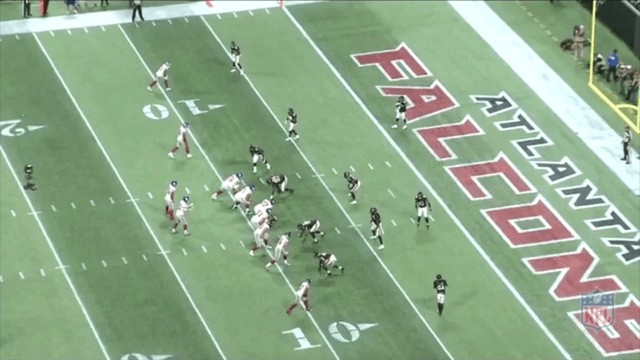 It's important to note that in all of these downgradable situations, the result of the play does not change the defender's grade. If he's beaten on a deep pass that is dropped, the grade remains the same as it would have been if it had been a 40-yard completion:
[Editor's Note: See Seattle Seahawks SLCB Tre Flowers.]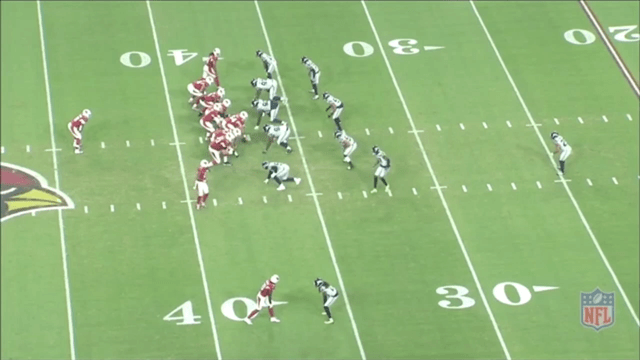 Expected Plays
There will be situations where the offense earns a first down, but no coverage defender will receive a downgrade, as the structure of the defense is more to blame than any one player.
Coverage Stats
Along with the grades, PFF also collects a number of stats on each play, including assigning a primary coverage defender on each target. That one defender will have basic stats assigned to his coverage numbers, though the grade will determine how much credit/blame he deserves on each play. We will also assign a secondary coverage defender where applicable, as well as an appropriate grade, though he will not accumulate raw stats for the play.