Relying on rookie offensive linemen to come in and start right away is often a fool's errand. Some of the best offensive linemen in the PFF era have been liabilities in Year 1. That being said, some franchises had liabilities in starting roles heading into the draft, to begin with. These three teams improved the most during the three days of the draft based on our grades.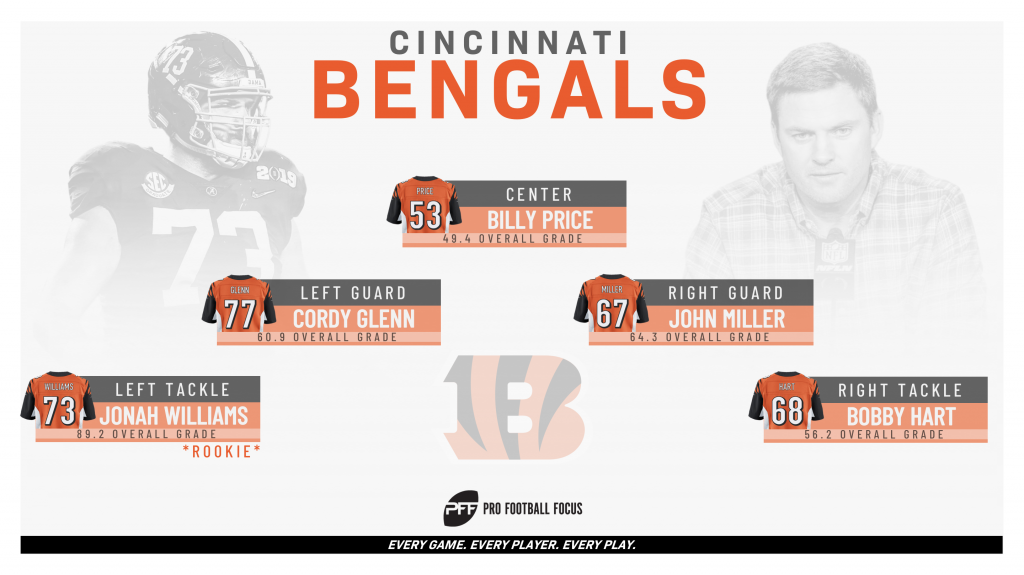 The Bengals were lampooned by the national media when they re-signed right tackle Bobby Hart for over $5 million a year. The former Giant could have been had for pennies by any team in the NFL the year prior and earned an ugly 56.2 overall grade last season. With the 11th overall pick though, Cincinnati secured PFF's highest-ranked offensive lineman in the draft in Alabama's Jonah Williams. The junior was the fourth-ranked player on PFF's board and has starting experience at both left and right tackle. He's as NFL-ready as it gets in the draft and should immediately be an enormous upgrade over Hart. The Bengals later added Ohio State center Michael Jordan in the fourth round, who we had ranked 123rd on our board. Even if Jordan doesn't see the field and Williams is plugged into the left tackle spot from day one, it's still a boon for the Bengals' offensive line in 2019.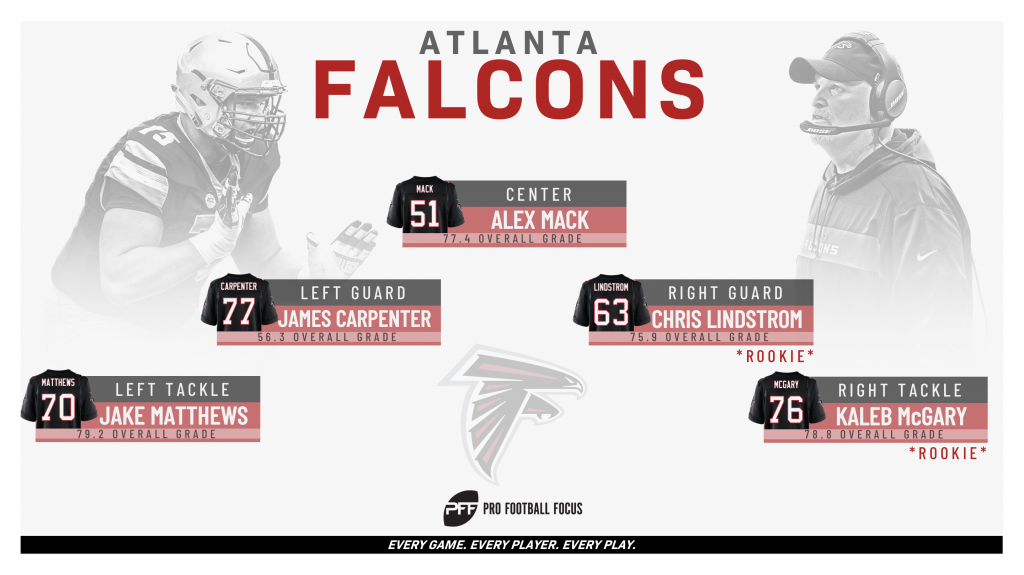 The Falcons offensive line had been trending downwards ever since their Super Bowl loss. Left guard Andy Levitre was plagued with injuries and forced to retire, while right tackle Ryan Schraeder saw his play completely fall off a cliff this past season. Add that to the fact that right guard had been a glaring hole on the roster for years and you can see why they double dipped along the offensive line in the first round. We had Chris Lindstrom and Kaleb McGary more as second-round values, but we could see the theme the Falcons were going for. Both players are exceptional athletes who can be plugged into any scheme.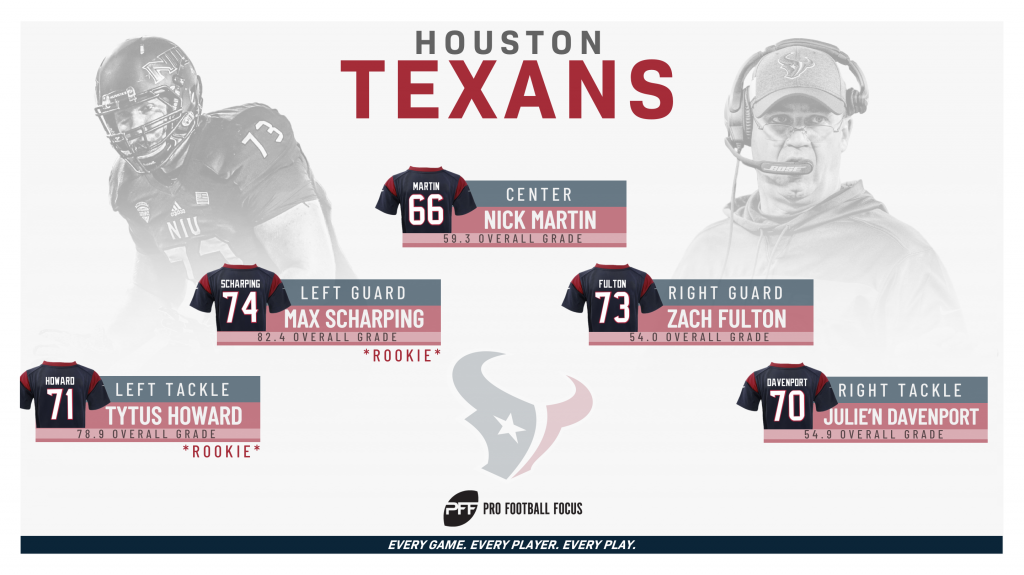 With the state of the Texans' offensive tackles, it would have been difficult for them not to improve in the draft, as their tackle group combined to allow a ridiculous 135 pressures last season. While they may not have gotten ideal value with the two tackles they drafted, we were higher on Alabama State's Tytus Howard (58th overall on PFF's draft board) and NIU's Max Scharping (50th overall) than any offensive lineman the Texans have drafted since Nick Martin. Coming from two small schools, it might be greedy to expect too much right away, but it won't take much to protect Deshaun Watson better than last year.