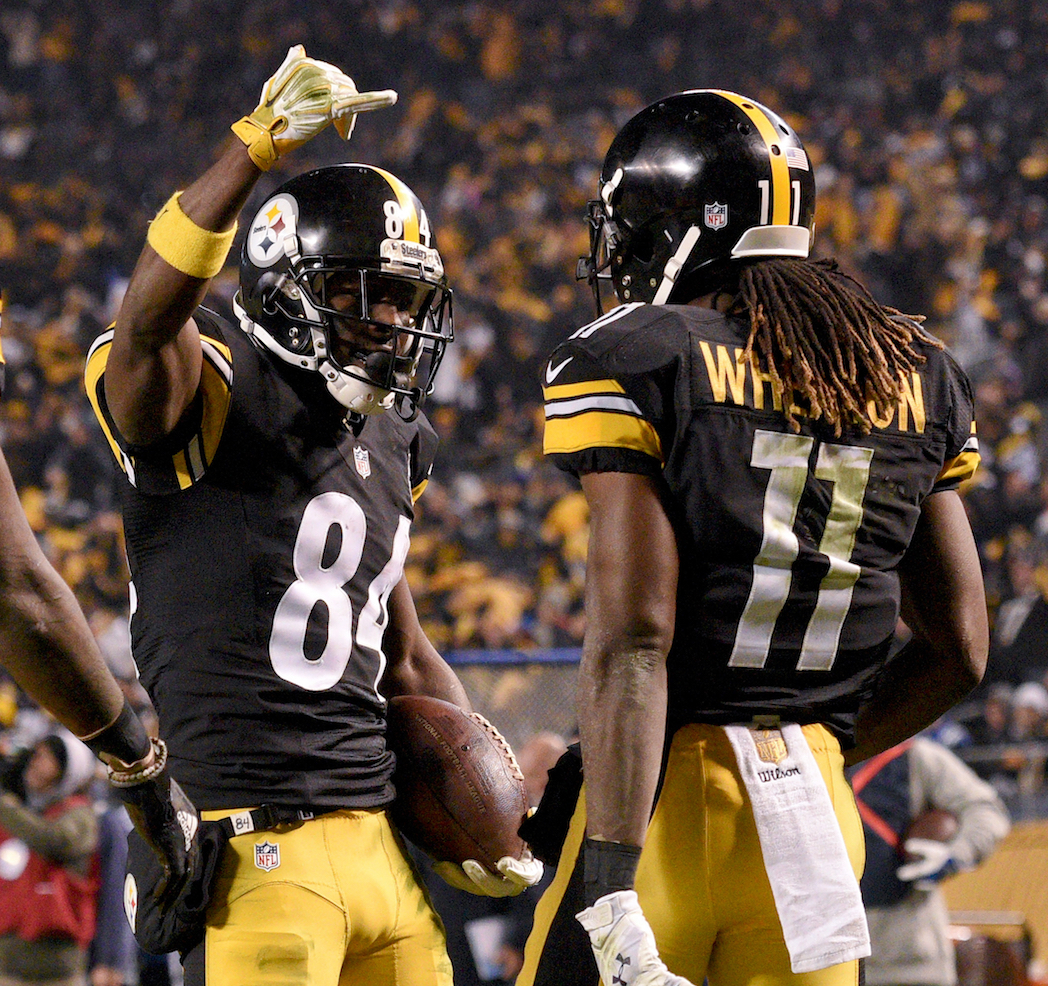 Pittsburgh Steelers wide receiver Antonio Brown (84) celebrates with wide receiver Markus Wheaton (11)after scoring on a pass play against the Indianapolis Colts in the second half of an NFL football game, Sunday, Dec. 6, 2015, in Pittsburgh. (AP Photo/Don Wright)
Brad Briggs of the Chicago Tribune has reported that Chicago Bears WR Markus Wheaton is "as close to full go as it gets" as he prepares to make his debut this week against the Pittsburgh Steelers. Wheaton has been sidelined since August, recovering from the broken finger he suffered during training camp.
The fifth-year receiver played a total of 1,880 snaps for the Steelers between 2013 and 2016, with the majority of the action coming in the 2014 and 2015 seasons. In that time, he graded at an average level, earning a 74.1 overall grade in 2014 and a 73.4 overall grade in 2015.
During the 2015 season, Wheaton was an effective deep threat, and he produced a deep ball catch rate of 47.1 percent, the highest rate among Steelers wide receivers, and the 11th best mark among 62 receivers with at least 12 deep targets.
The Bears will hope that the addition of Wheaton helps improve the Bears downfield attack. Through two games of the season, Bears quarterback Mike Glennon has only attempted three passes of 20 yards or more and he has only completed one of them.