With just 20 days to go before the start of the 2019 NFL Draft, teams will be putting the finishing touches on their draft boards and finishing up their final player evaluations. For 28 teams, the pressure will be on to select the best available player with their first-round pick, while the remaining four teams who traded away this year's first-rounder will have to wait until Day 2 to join the fun.
Here are some Day 2 draft prospects for the Browns, Bears, Cowboys, and Saints – the teams who will not be picking in the first round this year.
[Editor's Note: To view Pro Football Focus' advanced stats and grades for draft-eligible players, check out our 2019 NFL Draft Guide. All EDGE and ELITE subscribers already have access to the guide, and for those who don't, you can get your copy for as low as $9.99!]
The Chicago Bears gave up two first-round draft picks as a part of the deal that secured the signing of Khalil Mack, and while fans may lament not having a first-round selection this year, it's barely to the team's detriment, as they're arguably one of the most complete teams in the NFL. They have, however,  lost two defensive backs this offseason, so someone like Iowa's Amai Hooker would be a perfect fit for them in Day 2, as Hooker's versatility to play both safety and slot cornerback would go a long way in filling the hole that has been left by the departure of slot ace Bryce Callahan.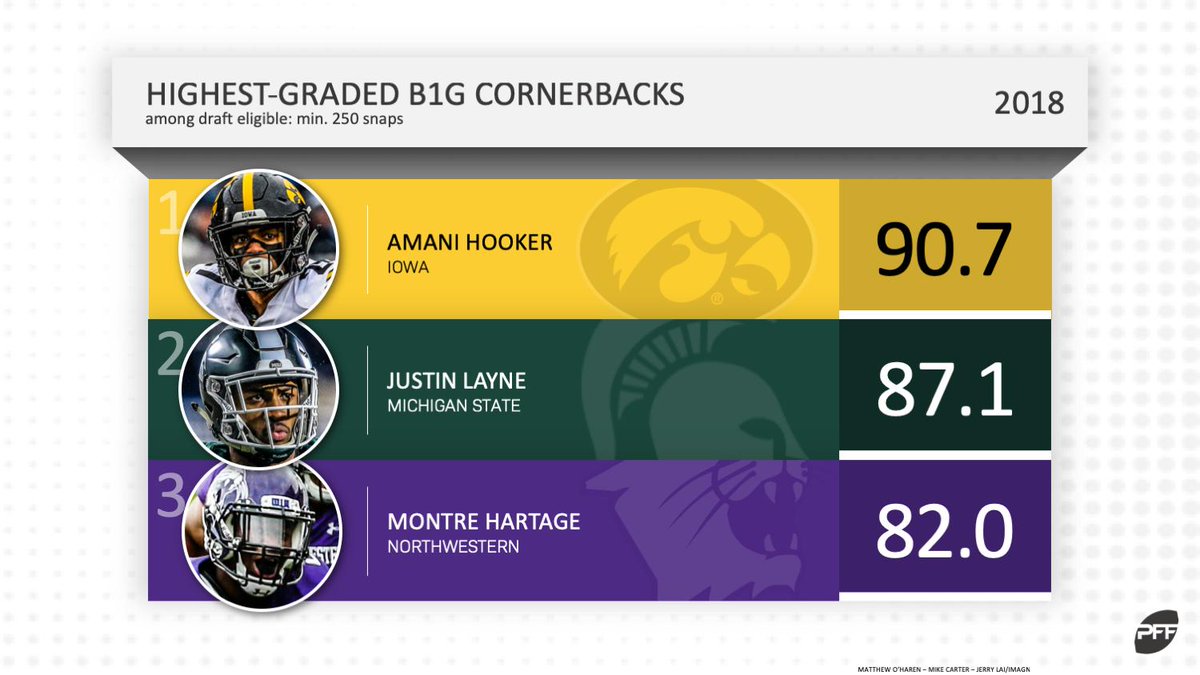 You don't need to be a die-hard football fan to know that sending a first-round pick to New York in exchange for Odell Beckham Jr. was a good deal. So with that, the first time the Browns see the clock this year will be before they make the 49th overall pick of the 2019 NFL Draft. They already have one of the most talent-laden offenses in the league, so the Browns could look to the defense, more specifically the secondary, with their Day 2 pick; that could bag someone like Juan Thornhill, who would secure the back end of the defense and fill the void that will be left by Jabrill Peppers.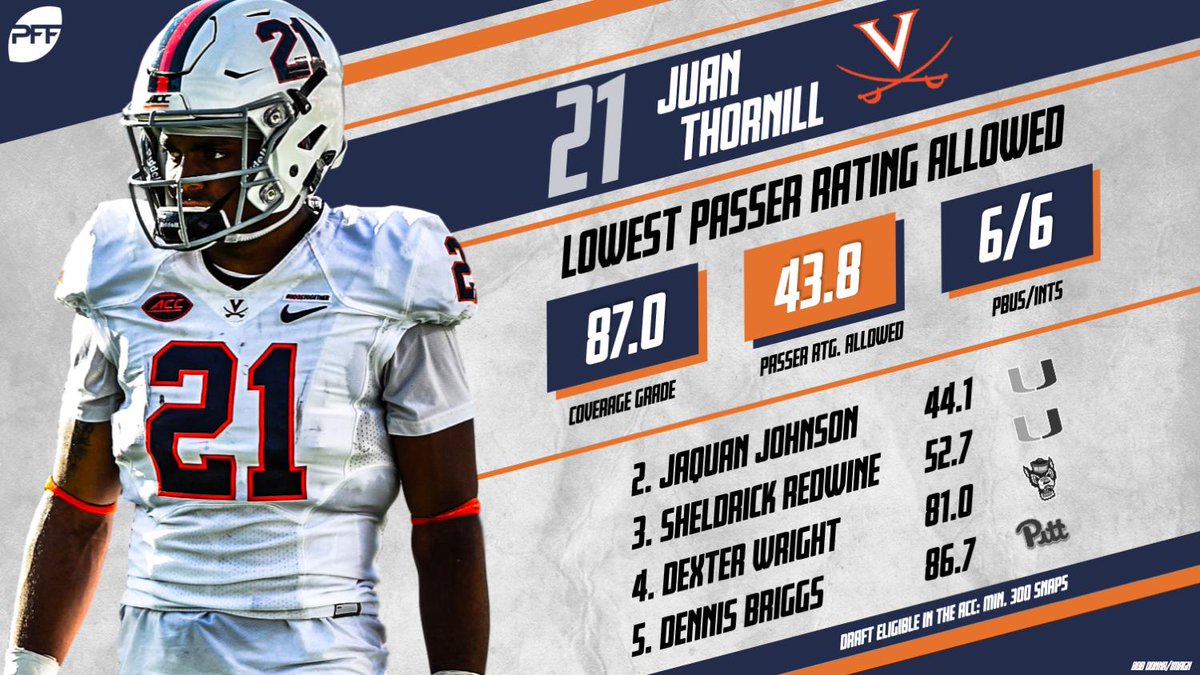 A poor 2017 season and a mediocre start to 2018 had some people wondering if we'd ever see another dominant season from Amari Cooper, but after a tremendous final eight weeks with the Cowboys, most fans will tell you that he was well worth the first-round price tag. The Cowboys' first pick will come in the second round at no. 58 overall and considering that they were heavily involved in the pursuit of safety Earl Thomas for most of the offseason, adding a guy like Maryland's Darnell Savage would add a player with burst and speed, and a player that might just be the best coverage safety in the class.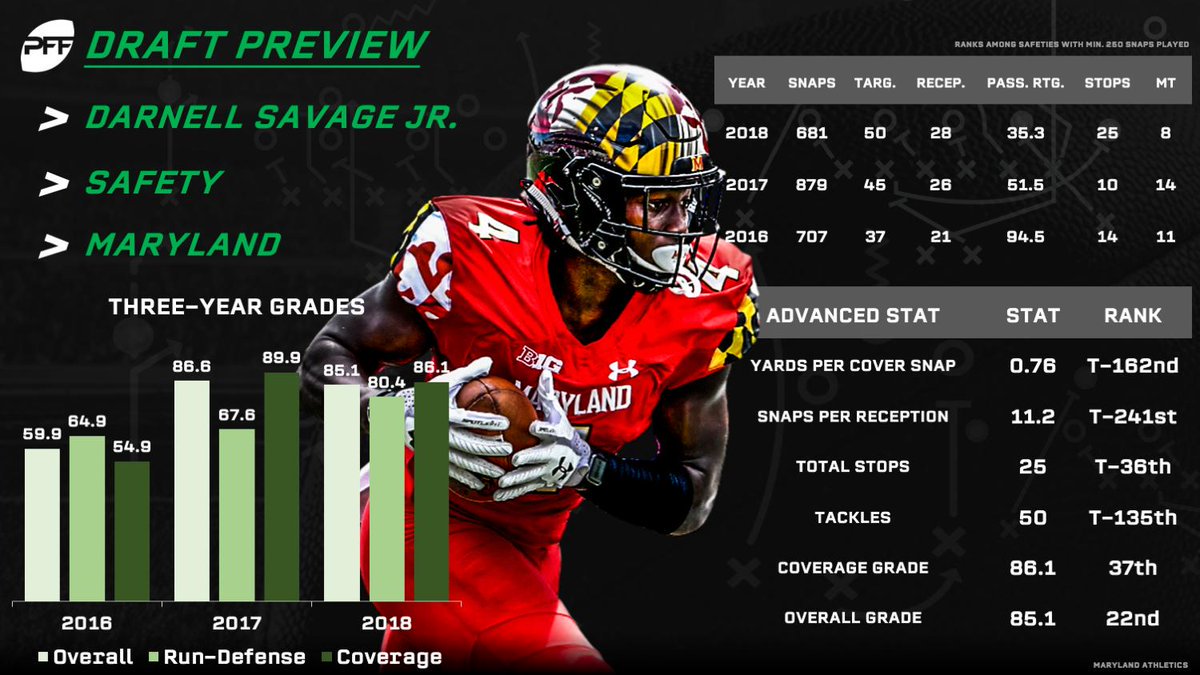 Last year's trade up for Marcus Davenport relieved the Saints of this year's first-round choice, but there will still be plenty of talent available for the team to select at pick number 62. With the recent retirement of long-time center Max Unger, they could very well end up drafting a center; someone like Texas A&M's Erik McCoy, who has earned 72.6-plus pass-blocking grades all three years of his collegiate career, and earned a career-high run-blocking grade (71.4) this past season.