What if I told you Bob Sanders v2.0 was available in the 2019 NFL Draft? Maryland's Darnell Savage Jr might just be that guy.
As a refresher for anybody too young to remember, Sanders was a game-changing safety for the Indianapolis Colts back in the 2000s, so much so that he was the league's Defensive Player of the Year for the 2007 season.
Sanders' play was characterized primarily by the way he flew around the field like a human missile. He was a fast, rangy safety that arrived with violent intent both in the run and pass game. It was that style of play that – at a listed weight of 206 pounds – ultimately proved to be too much for his own body to take, and he quickly began to break down with injuries, eventually bowing out of the league having never again hit those heights of 2007.
Sanders played in the NFL for eight seasons but never once lasted a full 16-game schedule. Despite that fragility, however, he was one of the most impactful secondary players the league has seen in the past decade or so, and it is no coincidence that the Colts won their Super Bowl during his peak.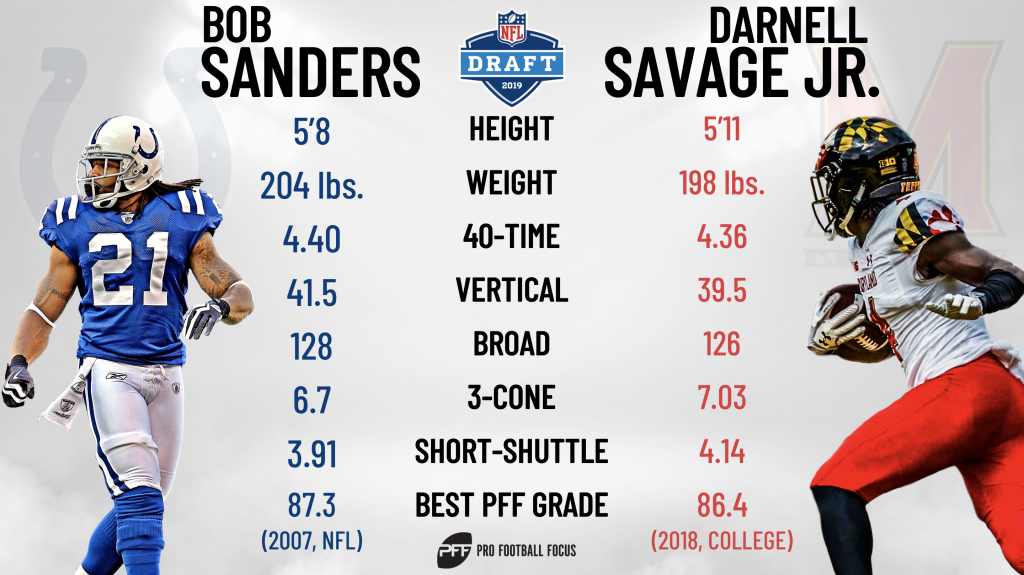 Savage isn't built quite as compactly as Sanders (with a few extra inches in height), but they posted very similar workout numbers and measurements otherwise, and Savage's tape does bring to mind some of those vintage Sanders plays.
Few safeties attack the play the way Savage does, and his burst to the football once he sets off is something no other safety in this class can match. His explosion is evident on tape and reflected in his workout numbers, where he actually beat Sanders over 40 yards and rivaled his jump marks.
Savage has now posted an overall PFF grade of 86.0 or higher in each of the past two seasons. Coverage has been the highest-graded facet of his play, thanks in large part to that burst enabling him to rack up seven interceptions and 11 pass breakups over that span. He hasn't allowed a touchdown as the primary coverage defender in two years, and over that time opposing quarterbacks have only been marginally better off targeting him than they have been just throwing the ball into the dirt every snap (passer rating of 43.4 when targeting Savage vs 39.6 for an incompletion).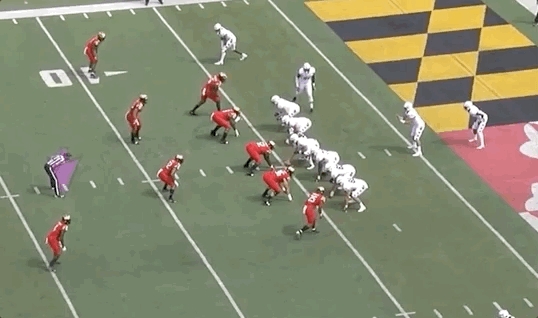 2018 saw a significant step forward in his production in the run game, as Savage started to channel that aggression and burst into focused plays, rather than out of control recklessness. He missed six fewer tackles this year than the previous season and was far more zeroed in on his targets than in the past.
The safety position in today's NFL is really several distinct positions depending on scheme, all living under one umbrella of nomenclature for convenience. Players that might be a perfect fit in one scheme may have no place in another, and the value in a modern-safety being able to do a variety of different jobs has never been higher.
Savage has the ability to play across a number of different schemes, and his experience covering the slot at Maryland has huge value in a league that is asking safeties to do more and more of that – particularly to combat matchup weapons on offense. In 2018, Savage allowed just 50% of passes thrown into his coverage to be caught when he was in the slot, and three of his picks came on those targets.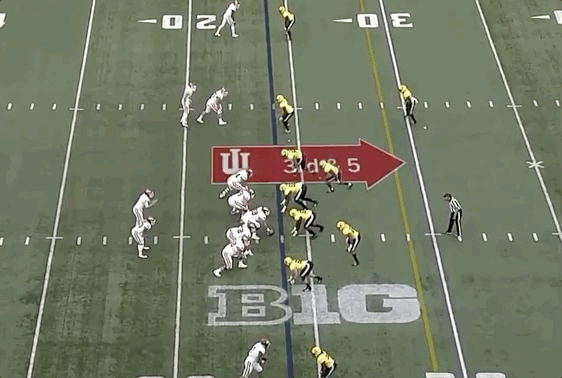 Over the past two years, the passer rating Savage has allowed when covering the slot is the second-best mark in the draft class. Savage is a versatile, impact safety for 2019's NFL and just so happens to fly to the football like a guided missile on many of his plays.
During his time in the league, Sanders was an impact playmaker and only the fourth safety to win the award since it was instituted in 1971. His time in the league was unfortunately cut too short because of injuries, but we may very well see the next incarnation in the form of Darnell Savage Jr.