After a playoff campaign in 2015 and a big-money free-agent acquisition at the quarterback position, expectations are high in Houston—fortunately, with good reason. Quarterback is truly the only position on the roster with major question marks, and their receiving corps is the only other unit ranking below-average for PFF—and that's only because we don't yet know how their first- and second-year contributors will pan out. Now, to the rankings:
[More: Be sure to check out PFF's ranking of all 32 NFL QB situations, offensive lines, running back units, receiving corps, secondaries, and defensive front-sevens. Catch up on all the team previews here.]
Brock Osweiler's ability still major question entering season
Quarterbacks: 28th in PFF's preseason rankings
I would like to say that the Texans can't get worse than Brian Hoyer at quarterback, but truthfully, we have no clue what to expect from Brock Osweiler (Broncos). He has just 642 snaps to his name in the NFL, and accumulated a slightly negative passing grade over that span. There's not much more to say, as the sample size is too small to make any definitive statement.
Lamar Miller signing one of best moves of offseason
Running backs: Ninth
Of all the offseason moves the Texans made, Lamar Miller (Dolphins) is likely to be the most effective upgrade. Miller finished sixth and fourth the past two seasons in PFF rushing grades among NFL RBs, despite not finishing higher than 14th in attempts either year. What's possibly even more telling is that all that production came behind the lowest-graded run-blocking O-line in the NFL both seasons. On a snap-for-snap basis, Miller has been one of the best backs in the NFL, but it remains to be seen whether or not that he can hold up with a high-end workload.
Miller should see a big fantasy bump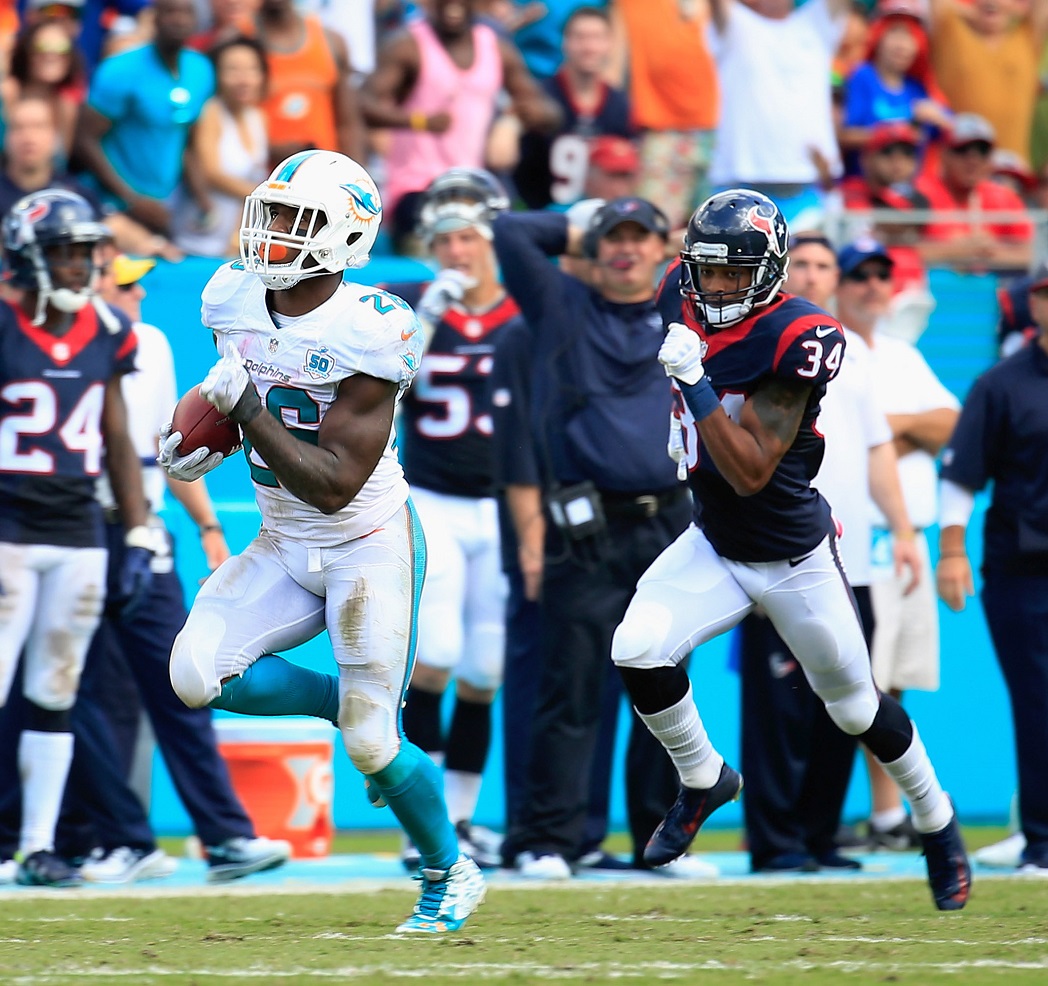 Our Mike Castiglione called the Miller signing the single best offseason move for fantasy.
Check our full rankings.

Young receivers must step up behind DeAndre Hopkins
Receiving corps: 19th
There's obviously potential here, with Jaelen Strong (third-round pick in 2015), Braxton Miller (third-round pick in 2016, Ohio State), and Will Fuller (first-round pick in 2016, Notre Dame) assuming large roles, though none of those players bring any sort of certainty at this point. What is certain, though, is that the Texans at least have a hands-down, true No. 1 receiver in DeAndre Hopkins. Only Julio Jones and Antonio Brown earned higher receiving grades a season ago, though both of those guys had top-10-graded quarterbacks throwing them the ball. What makes Hopkins special is that it really doesn't matter where the ball is thrown—he's able to come down with it. He can only do so much, though, and one of the aforementioned younger players needs to prove themselves worthy to justify the Texans being underrated here at 19th.
All signs point to Fuller being the No. 2 receiver. While defenses will need to account for his speed, the rookie has to add more strength on his underneath routes to fully compliment Hopkins. 56.2 percent of Fuller's yards came on deep balls a season ago, a fairly unsustainable percentage in the NFL.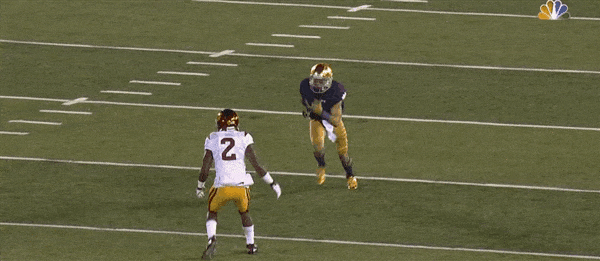 New faces along offensive could be net upgrade
Offensive line: 11th
Exit center Ben Jones (Titans) and right guard Brandon Brooks (Eagles), and enter Nick Martin (Notre Dame) and Jeff Allen (Chiefs). There is reason to believe the result of that trade-off could be a net upgrade in Houston. Martin was our second-ranked center in this year's draft, and if he's even close to as effective as his brother, Zack Martin (Cowboys), was as a rookie he'll easily replace Jones' production. Brooks, on the other hand, will be a much bigger loss. He was a top-10 guard in 2013 and 2014 before slipping back a little bit a year ago. While his replacement, Allen, graded out higher a year ago, it was the former Chief's first positively-graded season of his career, and it came on only 593 snaps. If the line is going to get back to its top-10 form from years past, they'll need left tackle Duane Brown to bounce back from a down 2015, where he saw his overall grade drop by almost 16 points.
Can Jadeveon Clowney take another step forward?
Front-seven: Eighth
We'll assume J.J. Watt will be back and fully healthy for the start of the season, but even if he won't be, this is still a talented group. All eyes will be on Jadeveon Clowney, as he quietly took a huge step forward in year two, and looks poised to do so again with more playing time in year three. The former No. 1 overall pick recorded the 10th-best run stop percentage of any 3-4 outside linebacker last season. The true unsung hero of the Texans' front-seven last season, though, was fellow outside linebacker Whitney Mercilus. After he looked to be a bust early on in his career, Mercilus turned it around in a big way in 2015, finishing among the top-10 at his position in both pass-rushing productivity and run-stop percentage. The only thing keeping this group from being a top-five unit is the health of inside linebacker Brian Cushing. Last season, Cushing didn't look near the player we saw early on in his career, and it's worrisome that, with all his injuries, he may never get back to that level.
Texans' cornerback trio approaching elite status?
Secondary: 10th
Depending on the development of last year's first-round pick, Kevin Johnson, the Texans' cornerback trio could be an elite group. Johnathan Joseph was quietly an All-Pro level player a year ago, while Kareem Jackson is only a year removed from grading out as a top-10 corner. Johnson graded out right around average as a rookie in 818 snaps, but that's not bad at all for a player's first pro season, as we've seen the learning curve at CB to be one of the steepest of any position in the league.